Okay, okay. Since you already know that I love my KitchenAid stand mixer, I'll get straight to my recent bread making experience.
Although I was a bit hesitant to make bread from scratch, I was also very curious and determined. I opened up the¬†handy KitchenAid recipe book that came with my stand mixer, and I flipped to the page that had the "basic white bread" recipe.¬†I prepped all of my ingredients, I followed the directions exactly, and here is a photo-heavy recap of¬†what happened…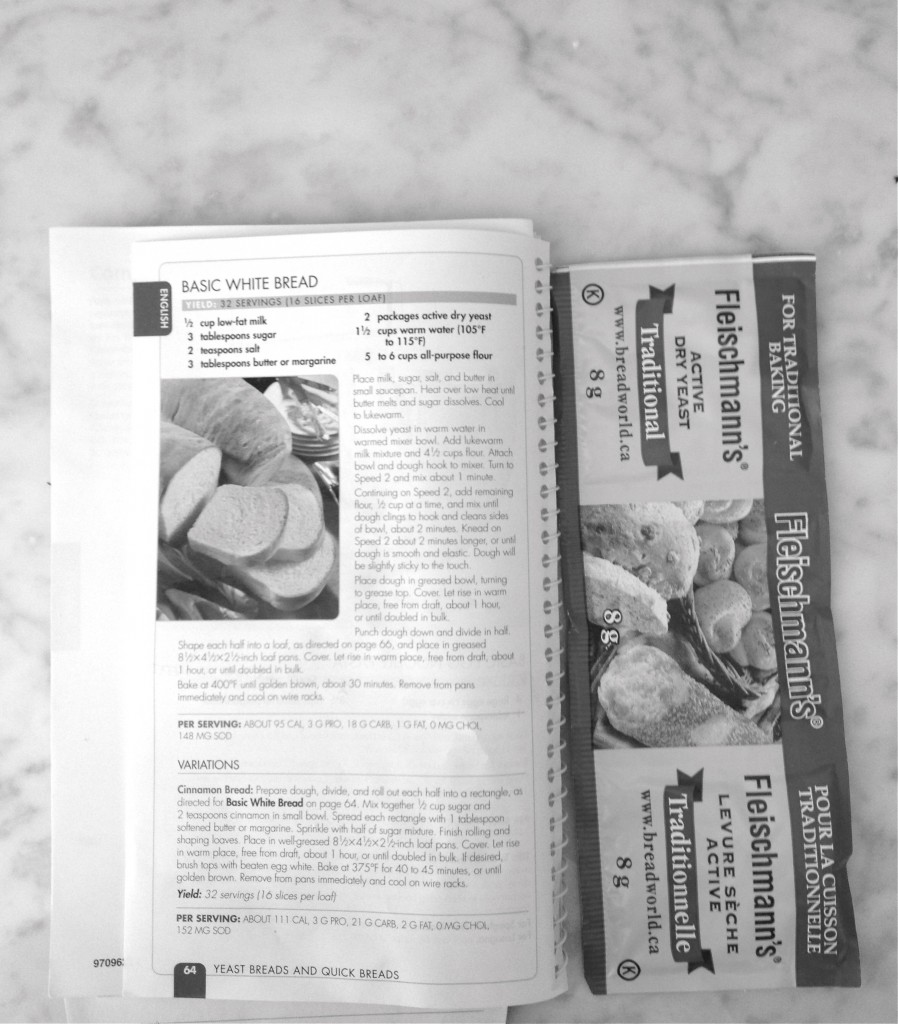 basic white bread recipe from KitchenAid + packets of active dry yeast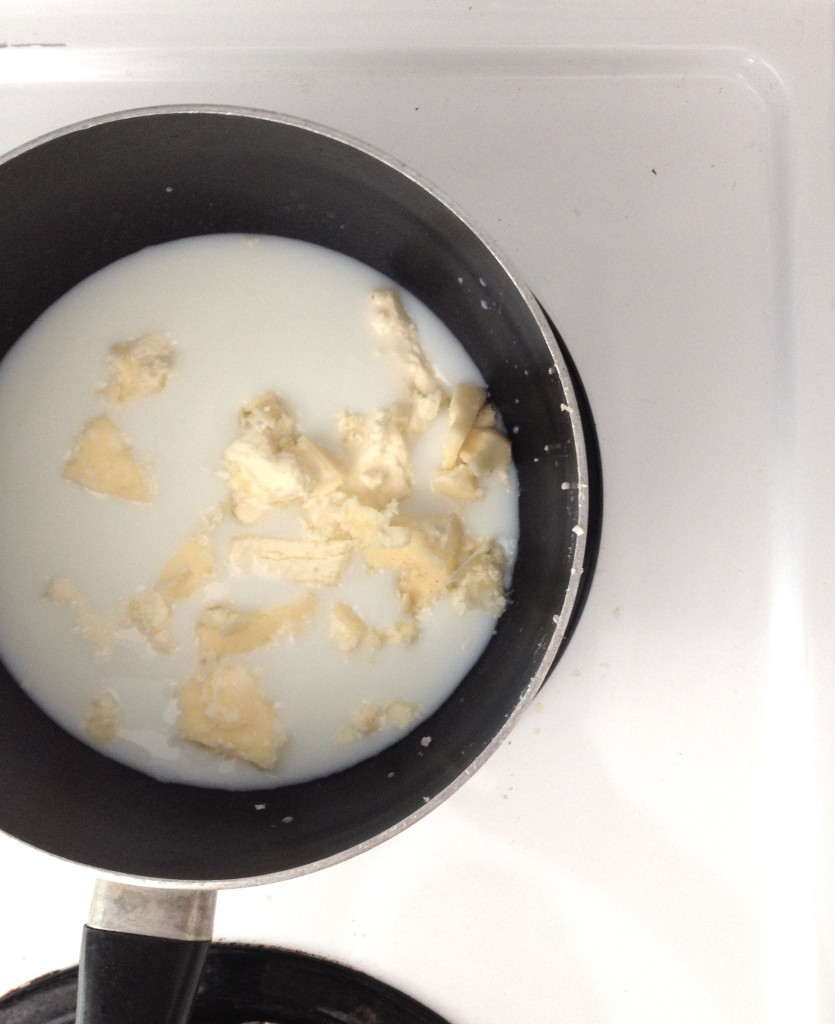 butter, salt, sugar, milk melting on the stove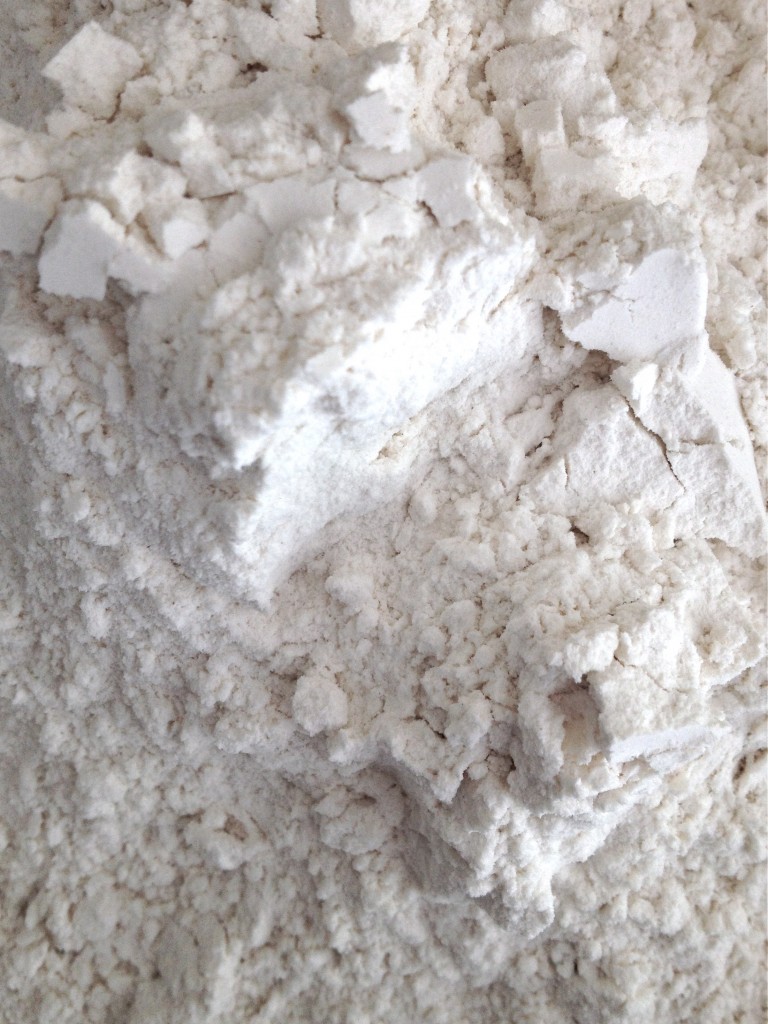 4.5 cups of flour to start (I probably ended up using 5.5 cups)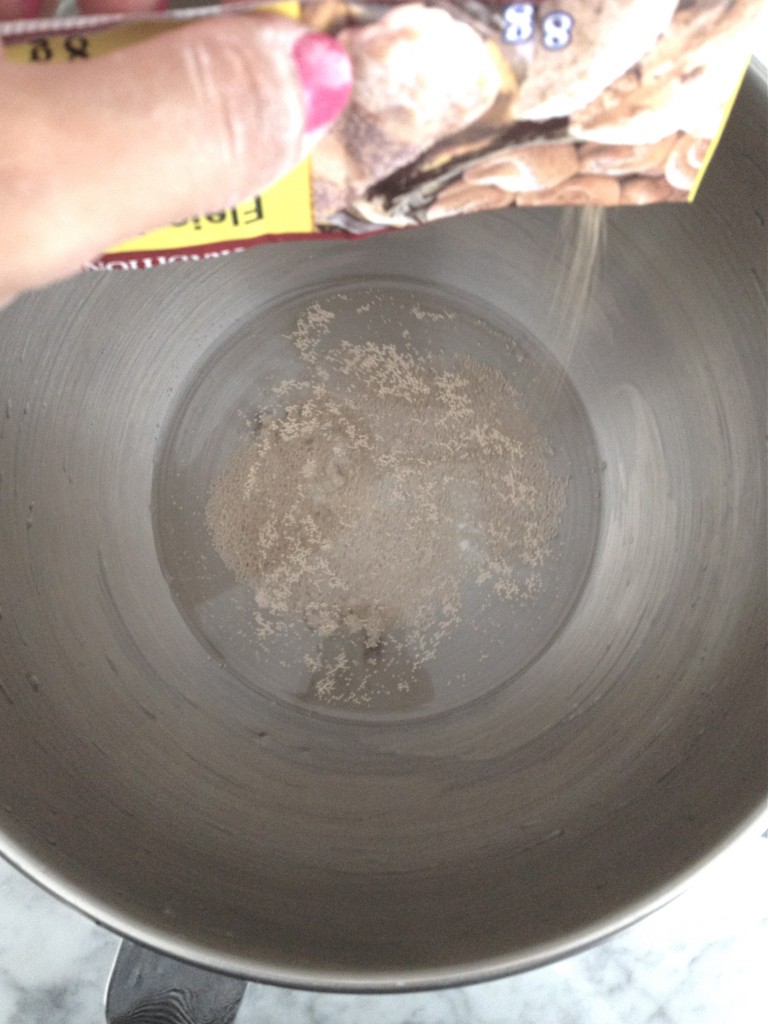 mixing 2 packets of active dry yeast with warm water in a warm mixing bowl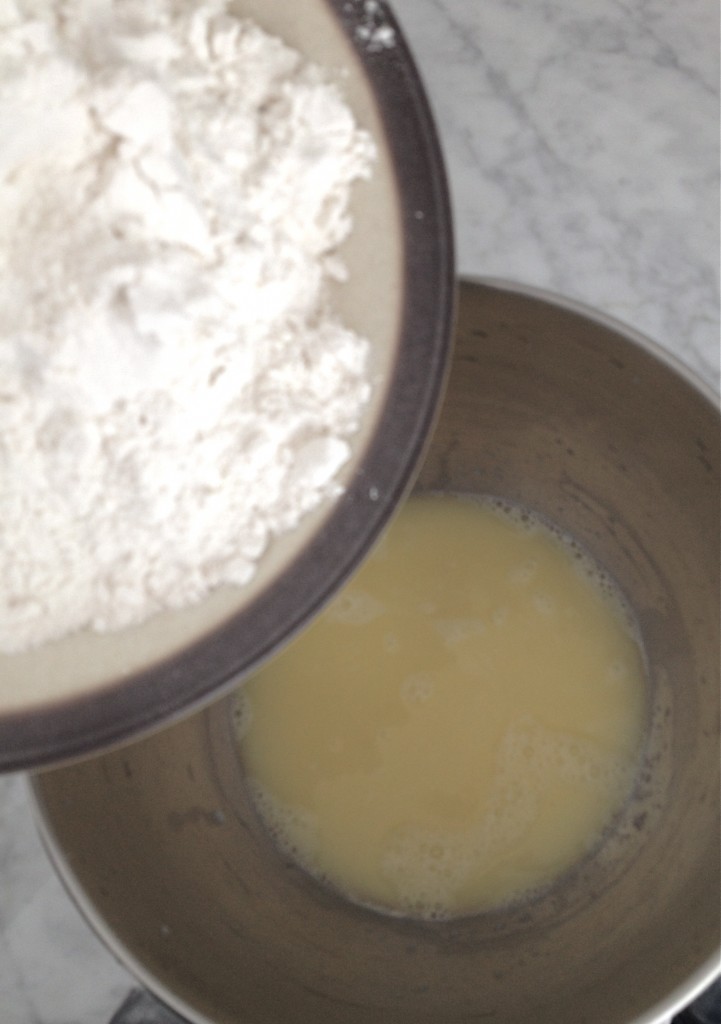 mixing all of the ingredients: yeast, water, milk, melted butter, sugar, salt, and flour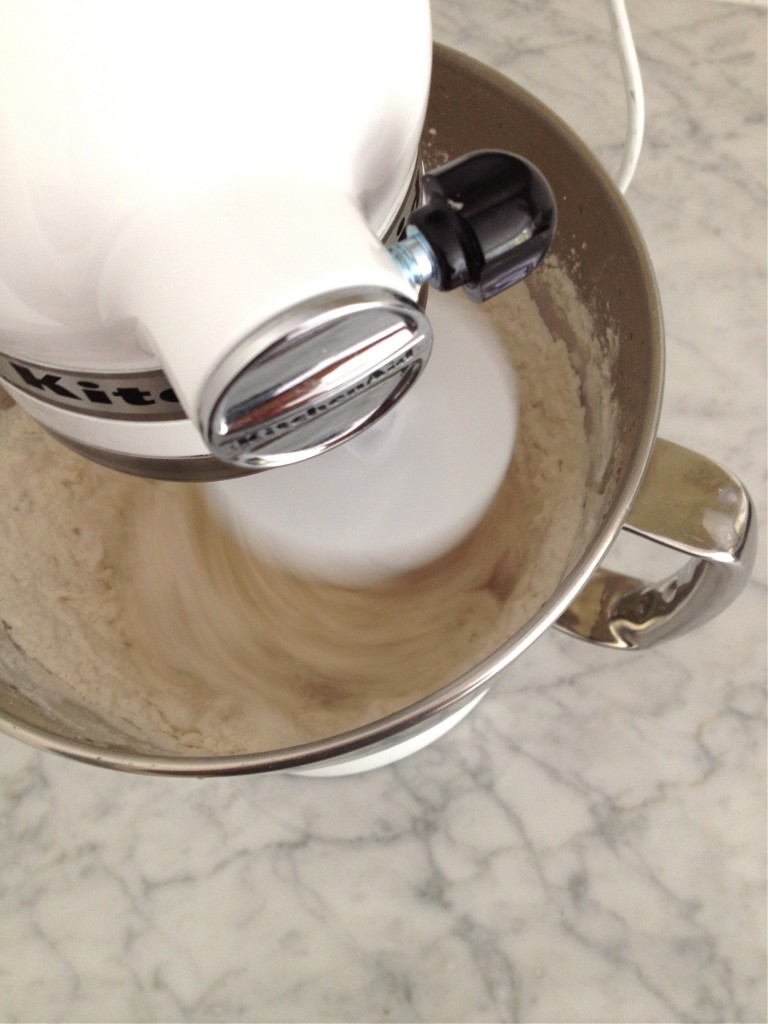 level 2 speed for a few minutes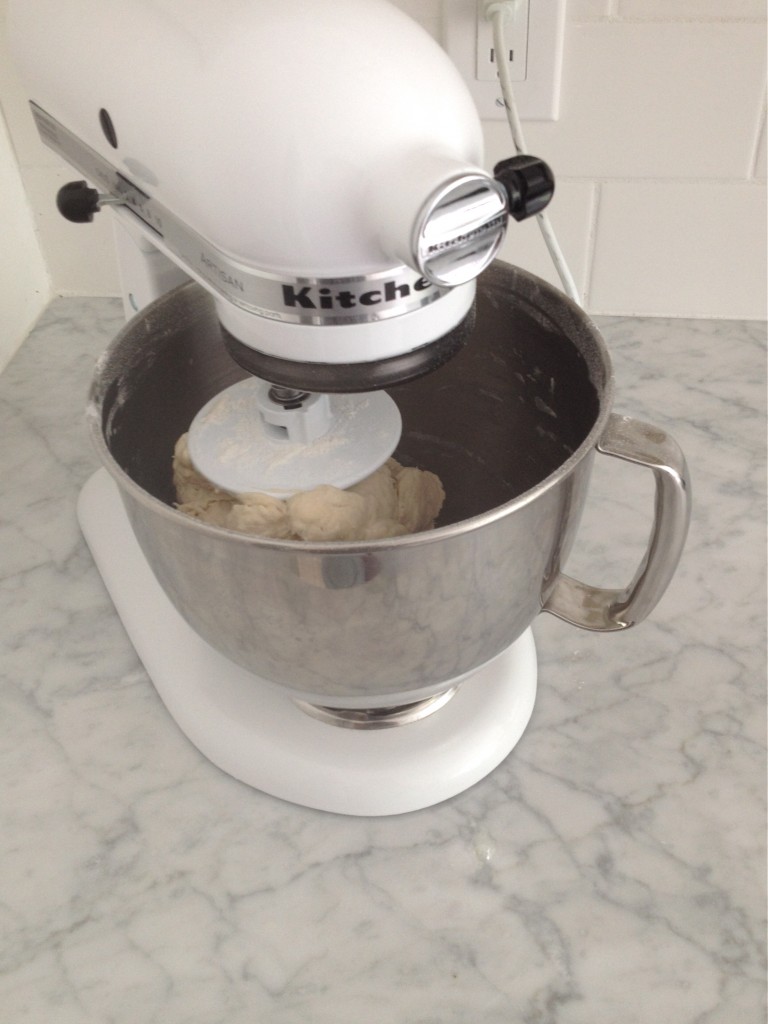 mixing the dough with the dough hook until the sides are clean and the dough is sticky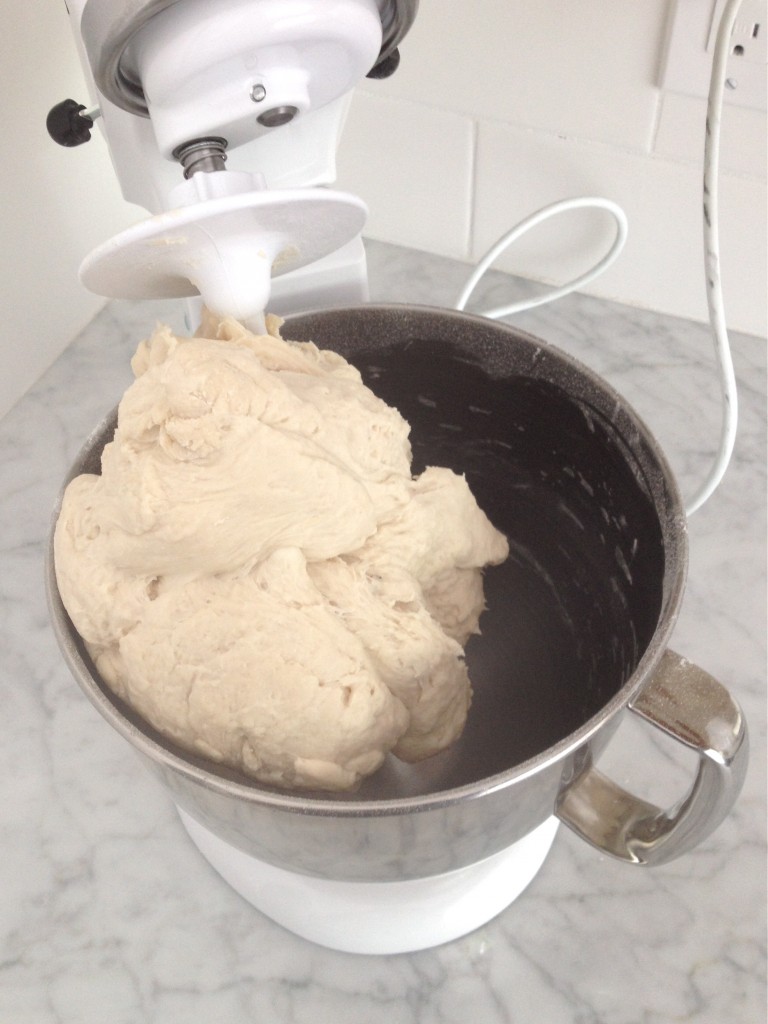 sides of bowl are clean and dough is sticky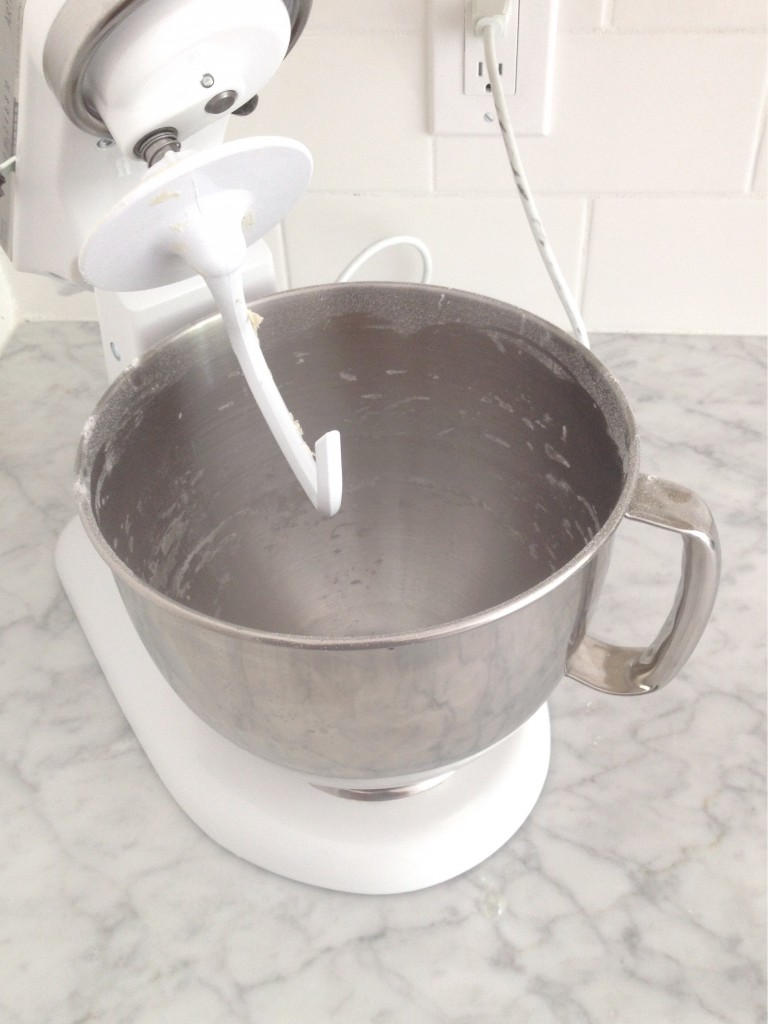 see – I told you – clean bowl!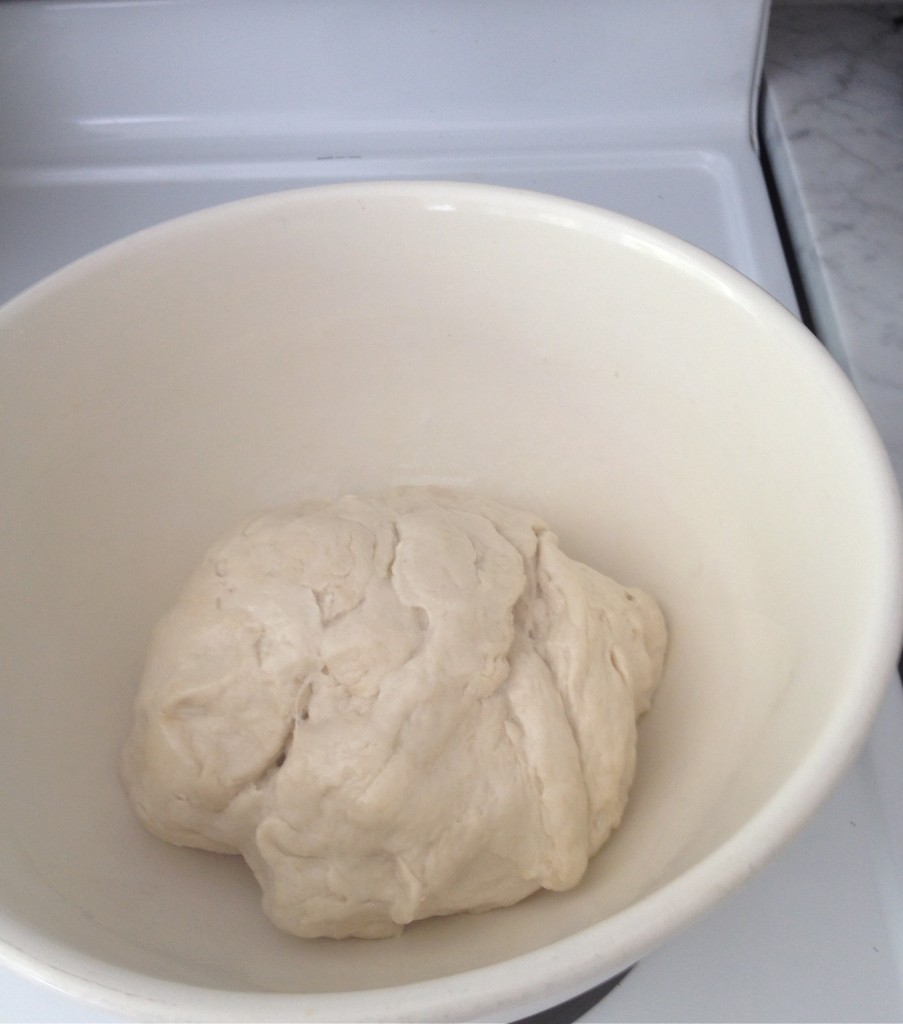 dough in a oil-lined bowl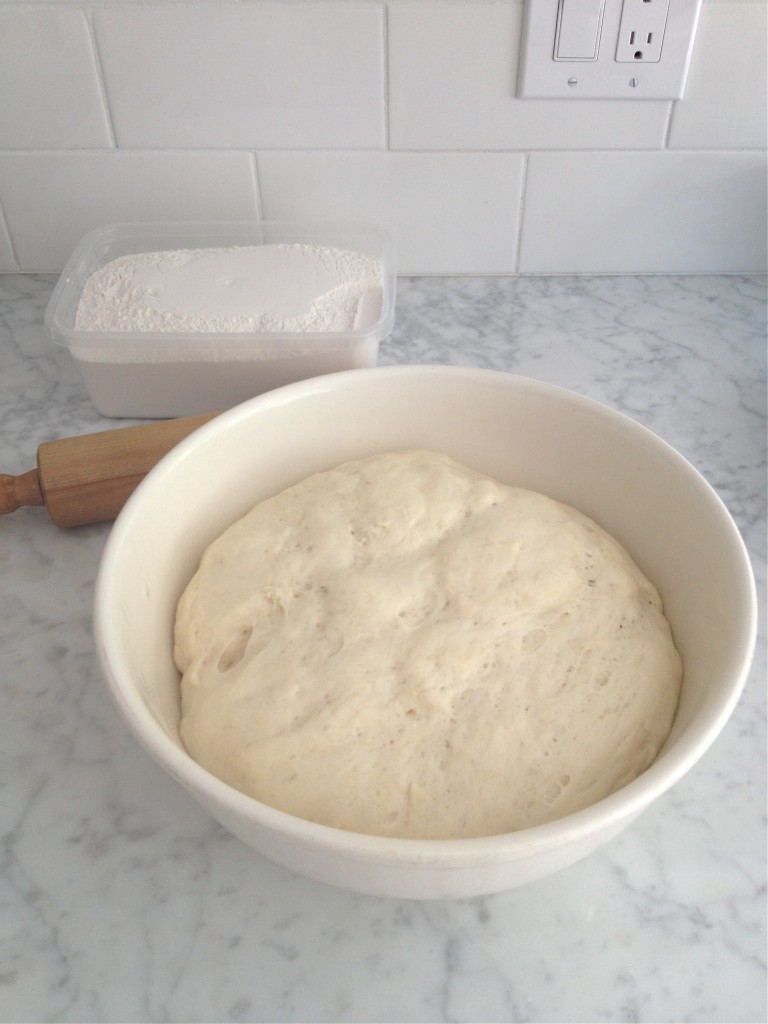 risen dough after 1 hour in the bowl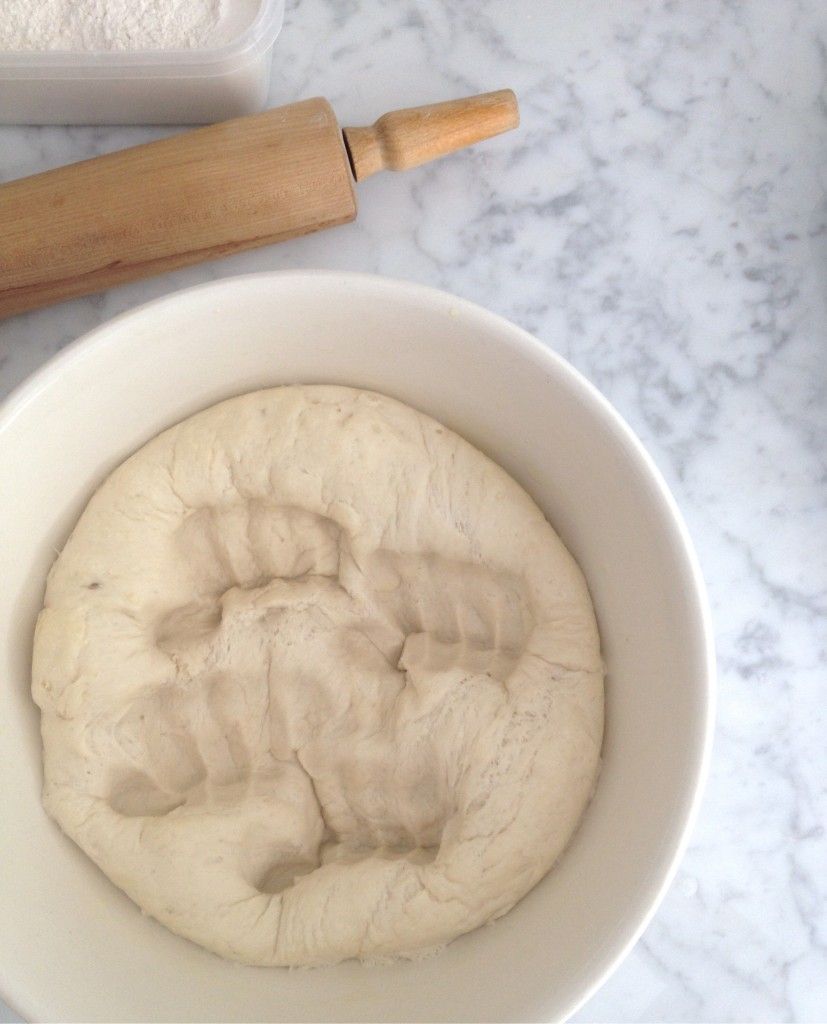 punched dough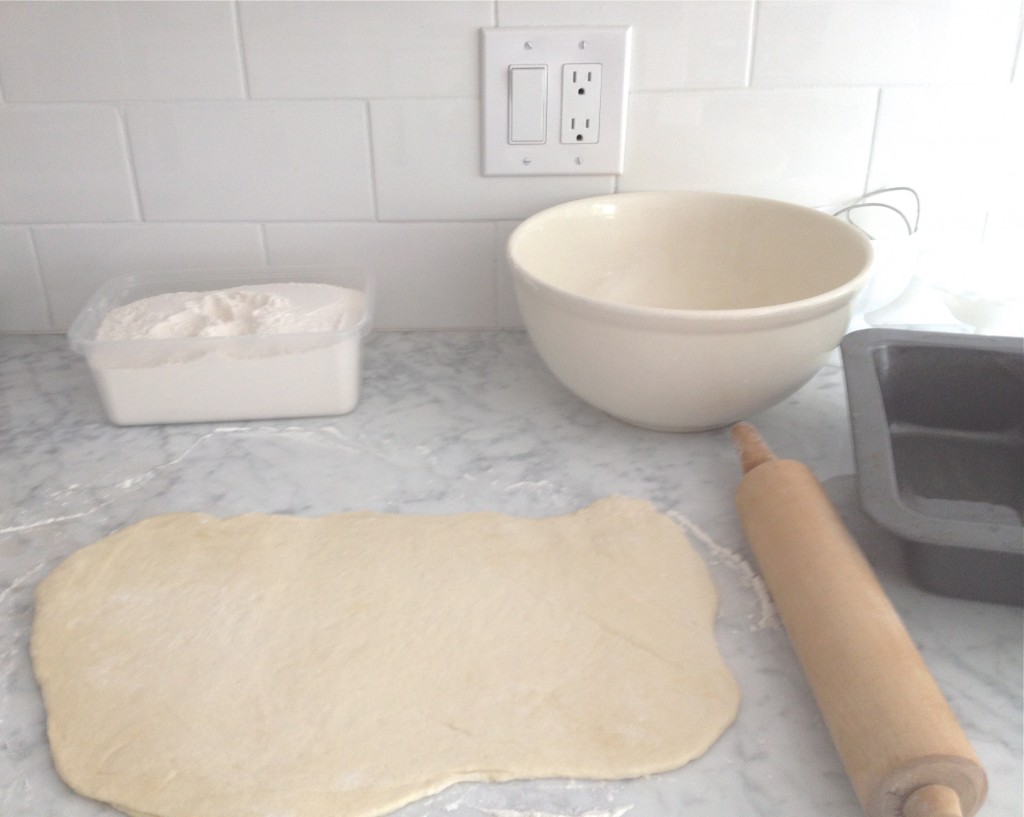 rolling out half of the dough
rolling up the flattened dough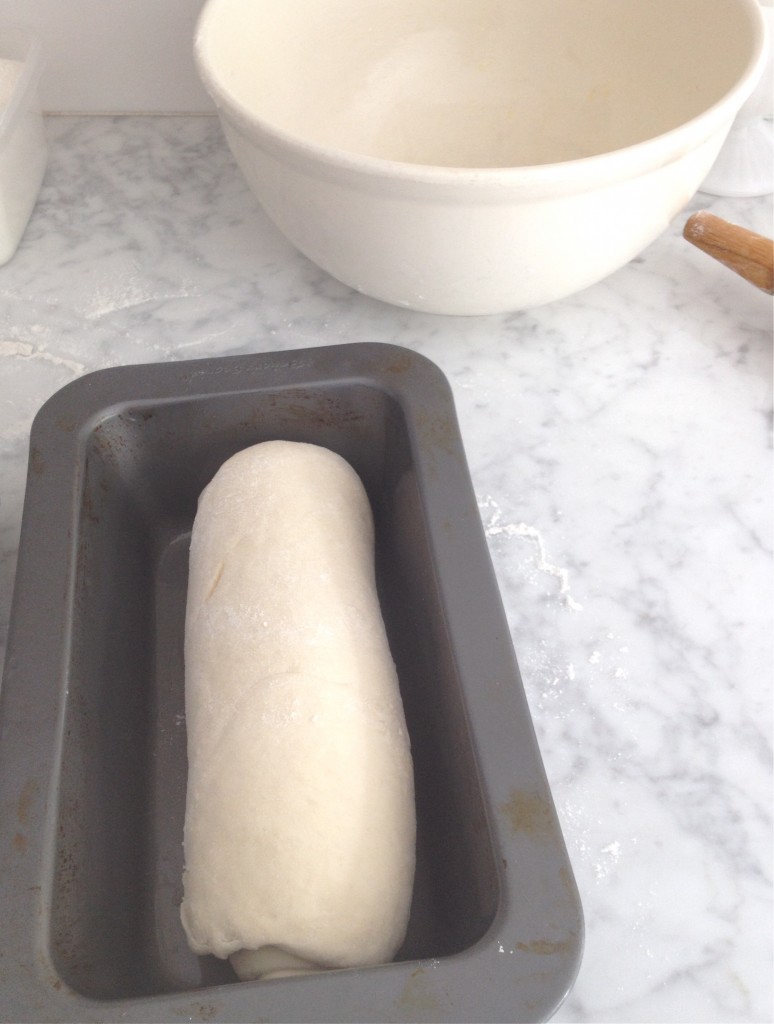 into the loaf pan it goes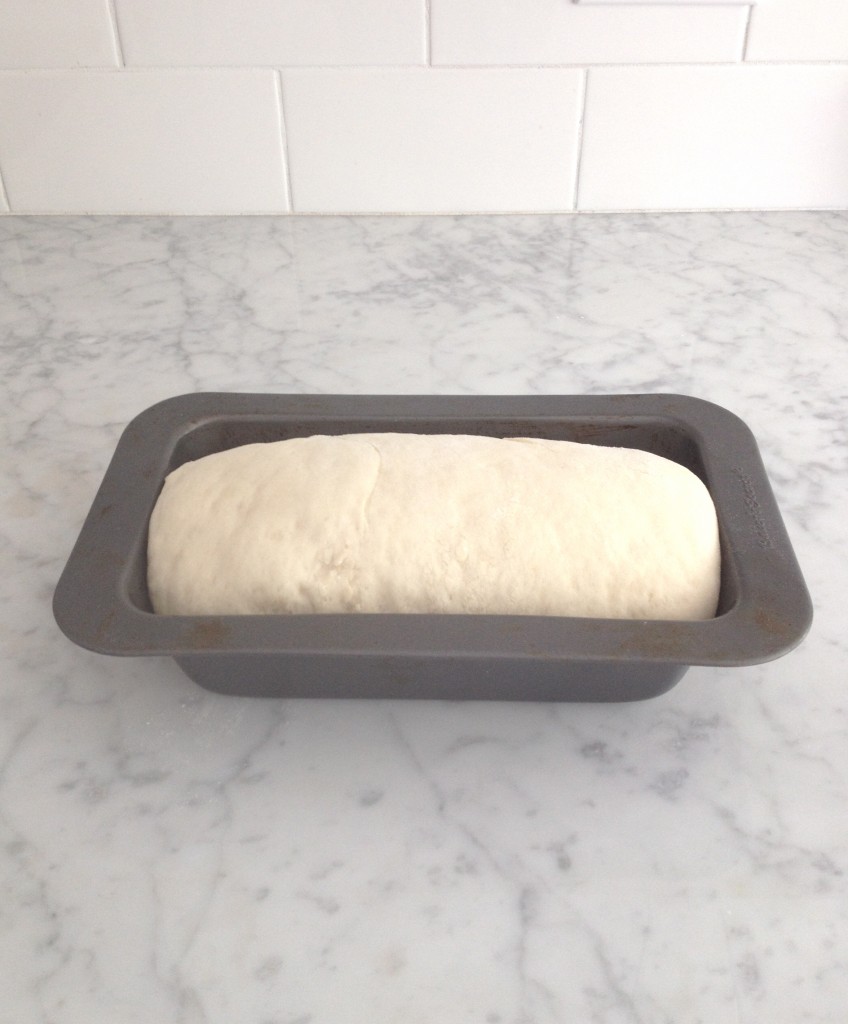 risen dough after 1 hour in the loaf pan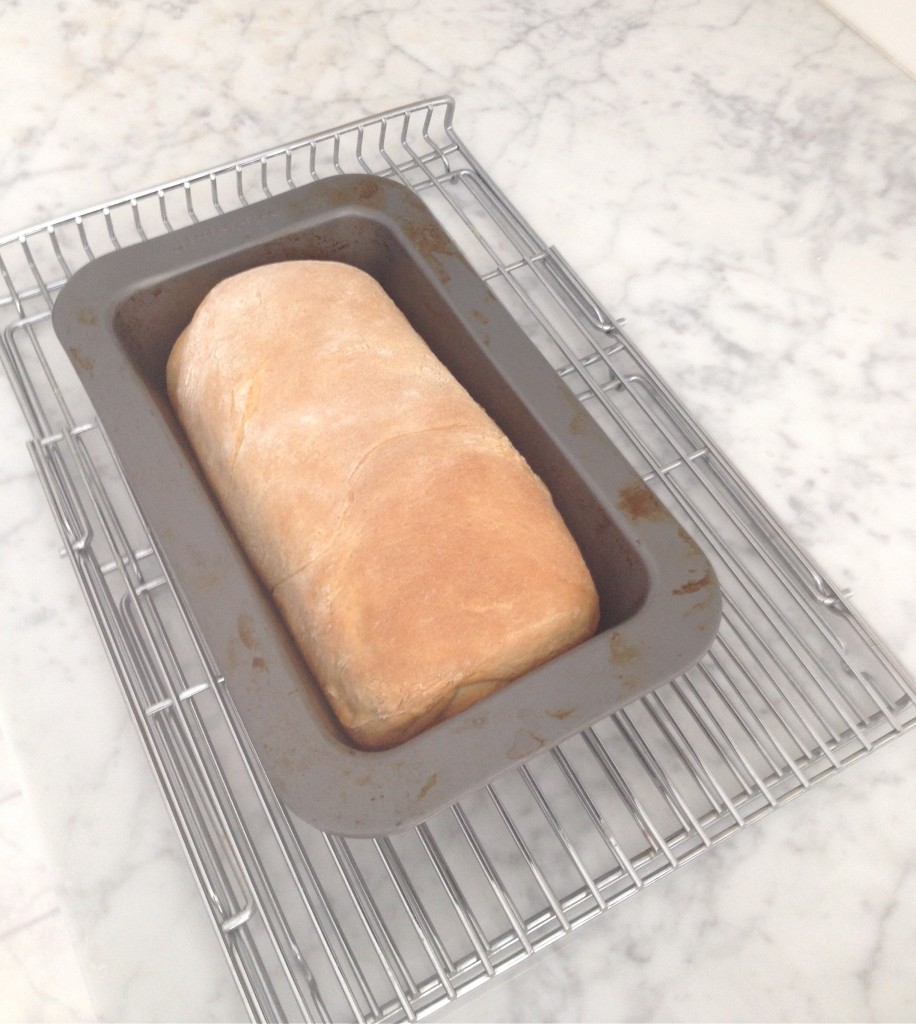 after 30 minutes¬†in the 400¬į oven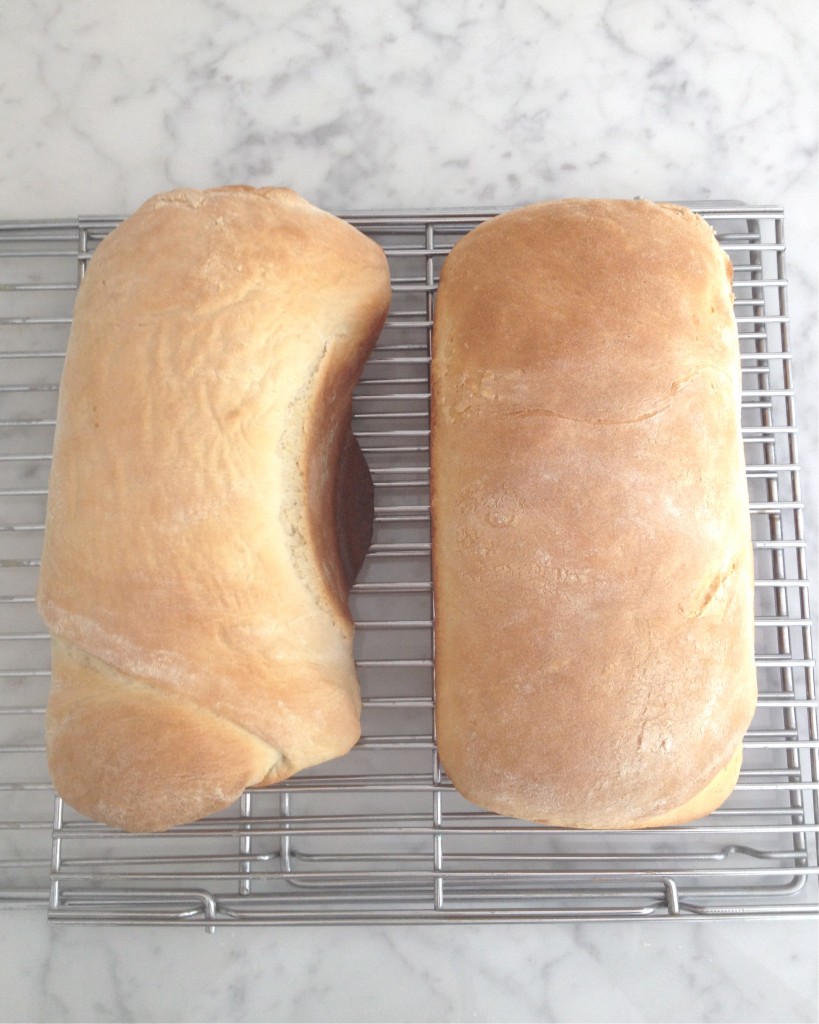 the recipe made 2 loaves (one is wonky because I had to DIY a loaf-type pan)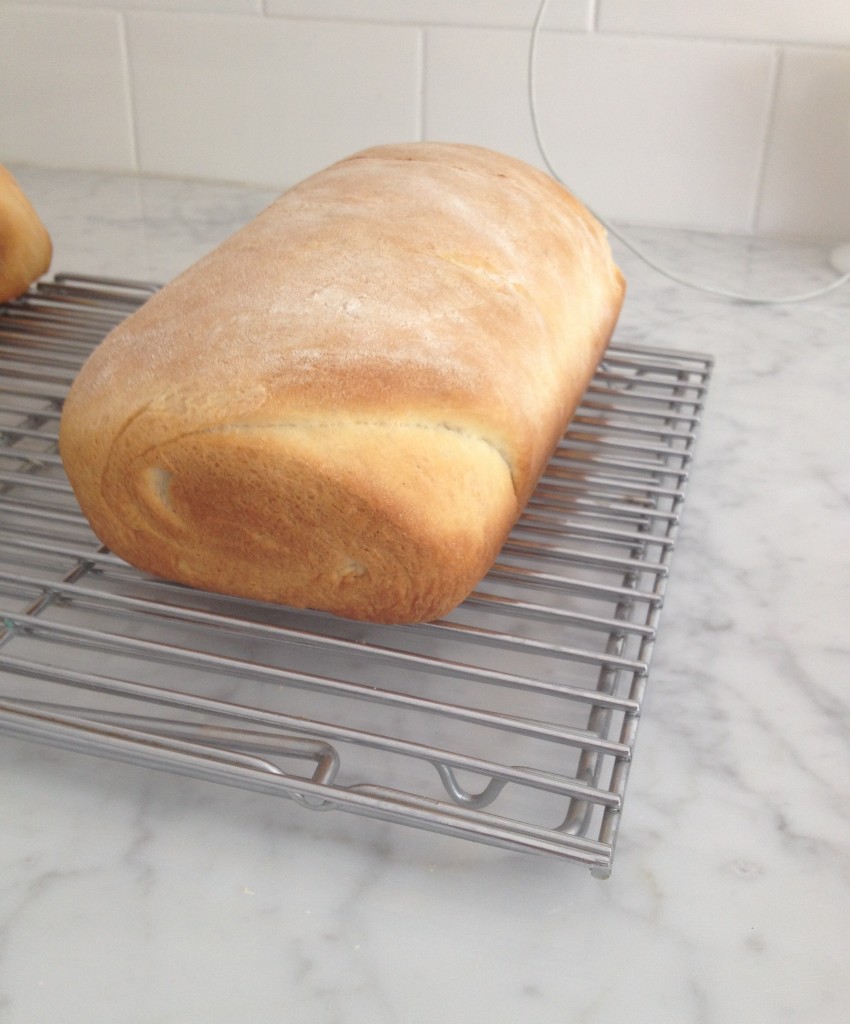 golden bread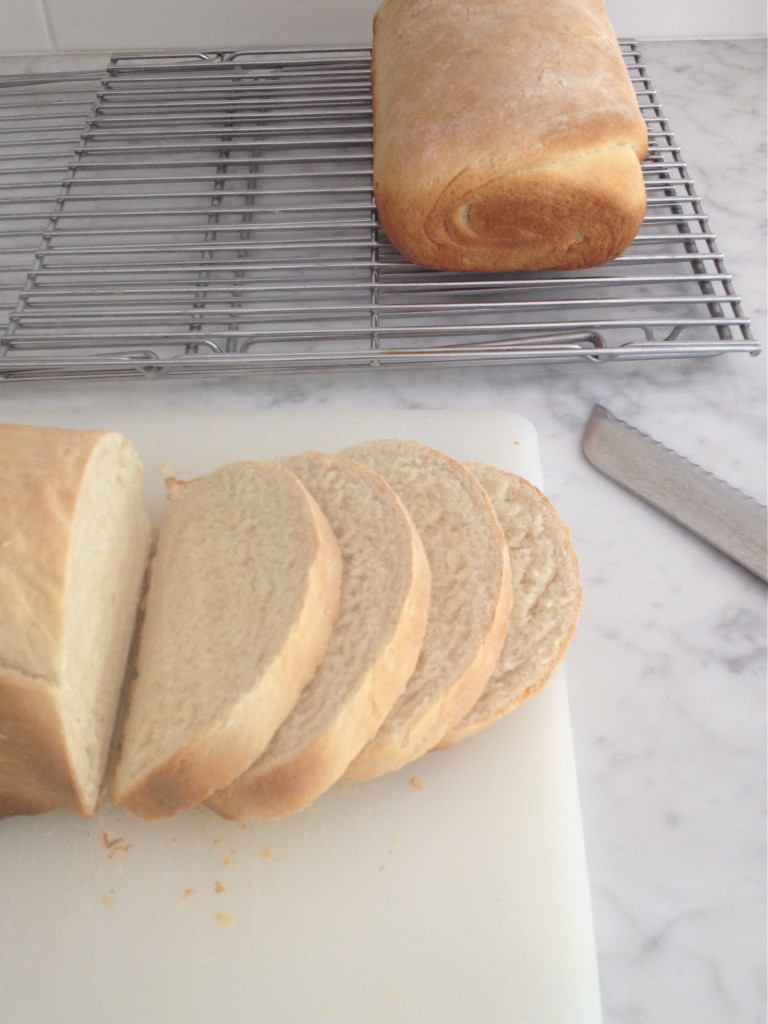 crunchy on the outside and soft on the inside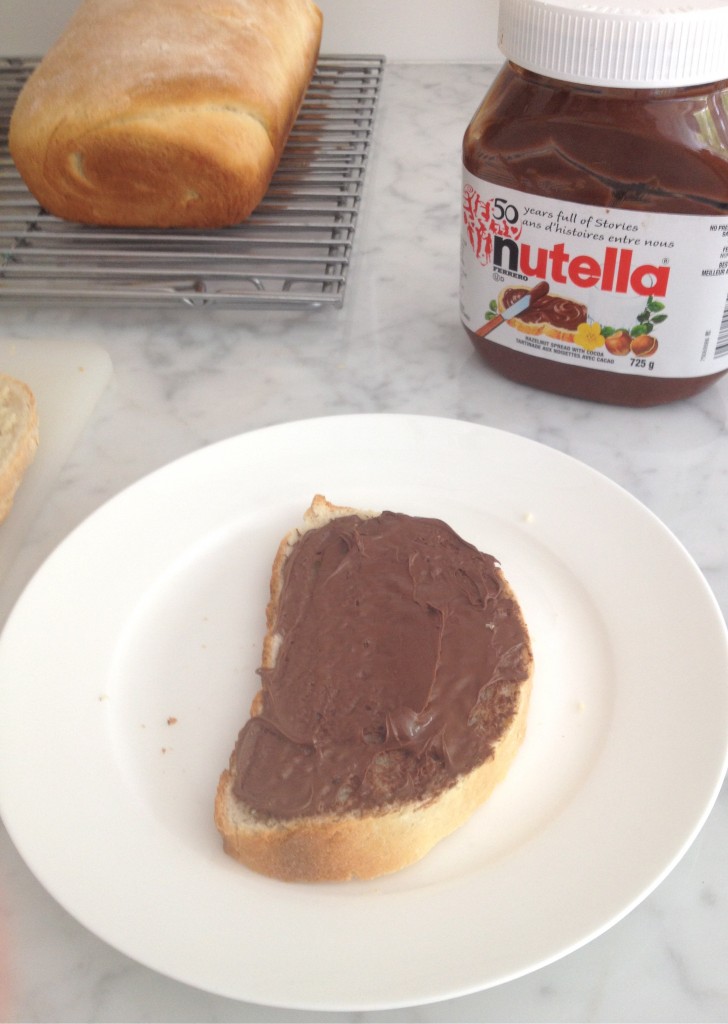 the best way to enjoy fresh bread – with Nutella
The bread was FANTASTIC! It was perfectly golden, had a crunchy crust, was soft on the inside, and¬†the recipe worked! It was as time consuming as bread making is (I think it took about 10 minutes to prep, 1 hour of wait time so the bread could rise the first time, 1 hour to rise the second¬†time, and 30 minutes to bake in the oven).¬†I did a bunch of other things around the house during the wait & rise times, so I really didn't feel like bread making was a whole lot of work. Oh my goodness –¬†I could probably live on fresh bread and Nutella*. It's too darn delicious!
Oh Рand I know I'm "supposed" to eat healthy, grainy, brown bread, but sometimes I just don't care. White and simple worked perfectly for me!
* This is not a sponsored post, but if Nutella wants to offer me with a year/lifetime supply of Nutella, I'd be grateful, and I'd make fresh bread more often!