One of the first recipes I tried after my friend Johanne gave me Gwyneth Paltrow's My Father's Daughter a few years ago was Blythe's blueberry muffins. I have been making them ever since because they're so darn good and easy!
I recently gave them a try using my KitchenAid stand mixer. I didn't really need to use the mixer, but I wanted to because I love it. Here's how things turned out.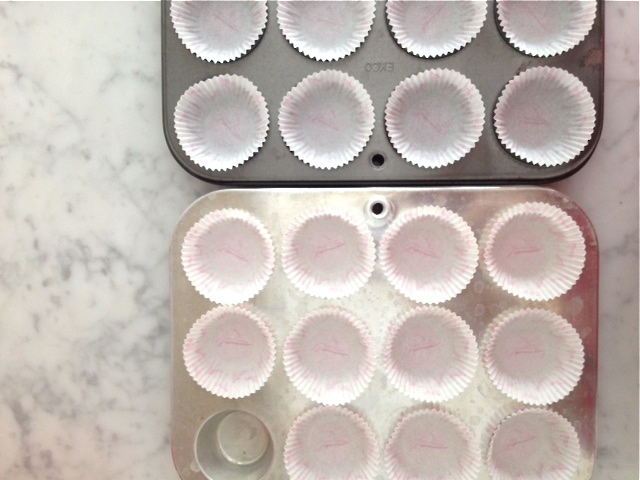 prepping the mini muffin tins
prepping the KA mixer
prepping the ingredients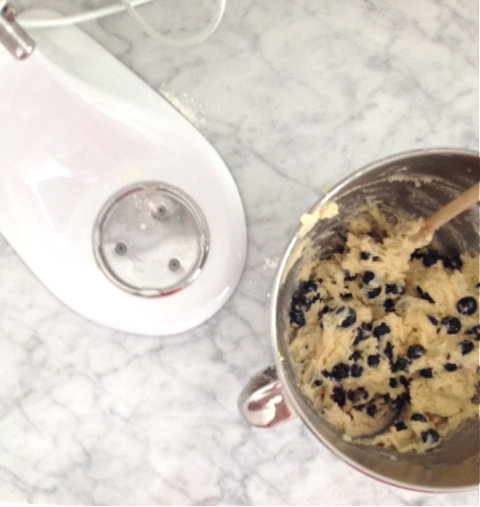 mixing everything together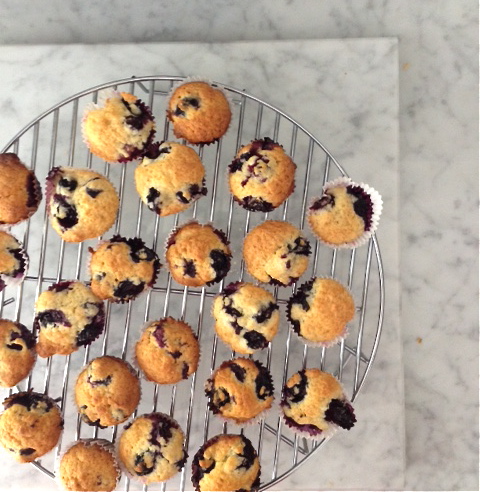 fresh blueberry mini muffins – just in time for breakfast!
Here's the recipe taken from Gwyneth Paltrow's My Father's Daughter:
Ingredients
1/2 cup unsalted butter, melted and cooled slightly
2 eggs (preferably organic)*
1/2 cup whole milk*
2 cups unbleached all-purpose flour
3/4 cup plus 1 tsp sugar, divided**
2 tsp baking powder
1/2 tsp salt
2 1/2 cups fresh blueberries
*I use whatever milk and eggs I have in my fridge.
**I always forget about the extra sugar, and I tend to under measure the sugar, especially in muffin recipes.
Directions
Heat oven to 375°. Line a 12-cup muffin tin with paper liners*. Whisk butter, eggs, and milk in a bowl. Combine flour, 3/4 cup sugar, baking powder, and salt in another bowl. Stir wet ingredients into dry ingredients***; fold in blueberries. Divide batter evenly among muffin cups; spring with remaining 1 tsp sugar. Bake until muffins are golden brown and a knife comes out clean, 25 to 30 minutes. Serve warm.
*I often use mini muffin tins, and I think I can usually get 24 mini muffins and 8 regular sized muffins with one batch of the recipe.
**I threw everything in the mixer at almost the same time, and the muffins still baked perfectly.