We're heading over to Portugal today to check into the Design & Wine Hotel in Caminha.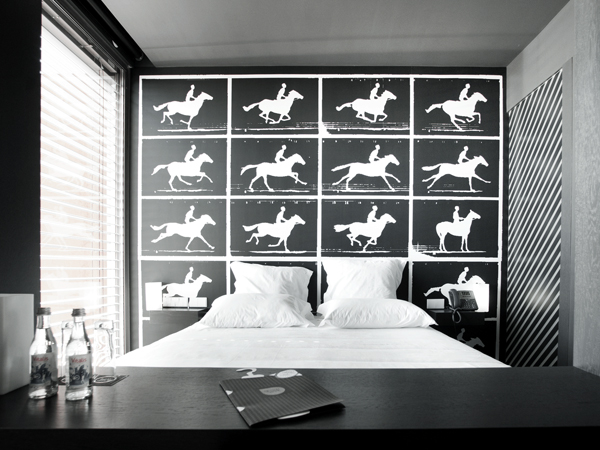 I do not know how they do this, but the room rotates with the sun! Isn't that the coolest thing? It sounds pretty high-tech to me!
The room (I think it's shown in black and white in the photo above) has a ridiculously simple design. The use of multiples (in the art, water) is very striking and easy to recreate at home. Here's what it inspired me to put together:
art, sheet set, blinds, water, glass
Catch up on all the posts in my Hotel to Home series.