I have not yet pulled the trigger on a new bed. I know, I know, it's been months since I first posted about my bed dreams! I just cannot decide. I thought I wanted a foot board because the bed looks more complete to me, but now I'm not so sure. I fear this bed decision will never be made!
Christine featured this gorgeous bed from CB2 on her blog back in July, and I really really like it. Sleek, modern, fancy, simple…it's awesome. But a canopy? Am I a four-poster-canopy-bed type of person?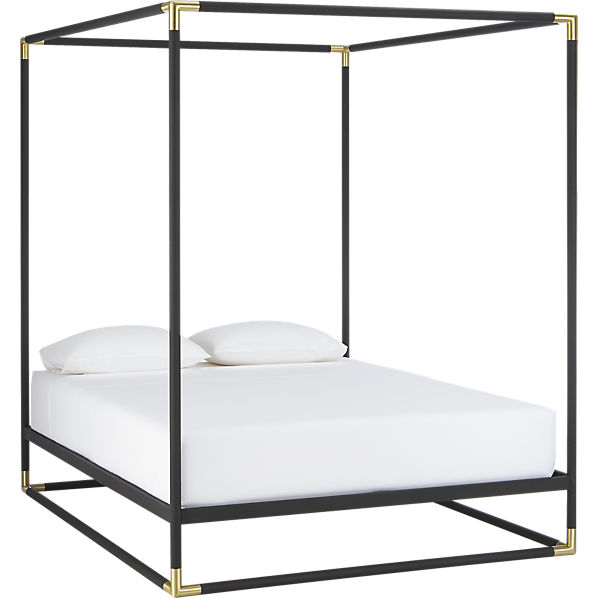 frame canopy bed, CB2
Here's a more traditional four-poster bed that is quite textured. I don't think this bed is for me, but I do think it's interesting.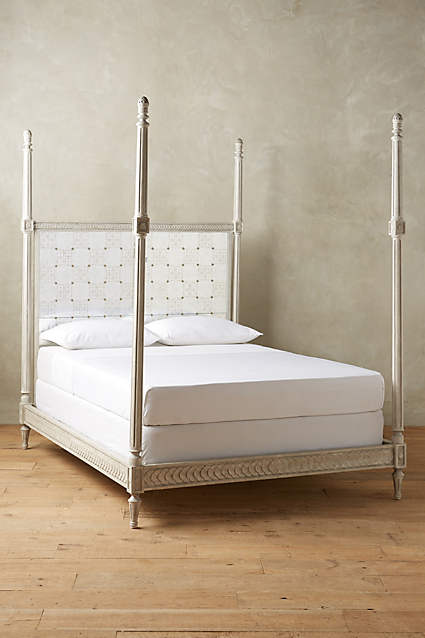 Mirelle bed, Anthropologie
Then I spotted this one, and I quite like it, too. It's completely different from the black one above. This one is low and minimal.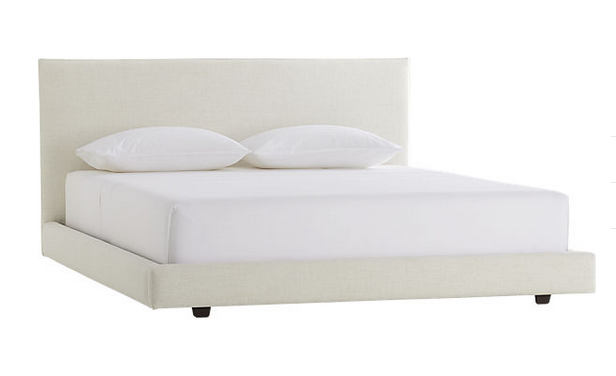 facade snow bed, CB2
My bed research keeps bringing me back to the feminine French rounded bed that I posted about earlier, and here's the latest addition to my photo collection.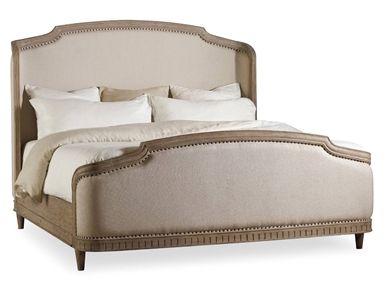 Corsica bed, Hooker Furniture
And still keeping with feminine curves, this bed from West Elm looks fancy. There are so many fabric options so customization is pretty easy.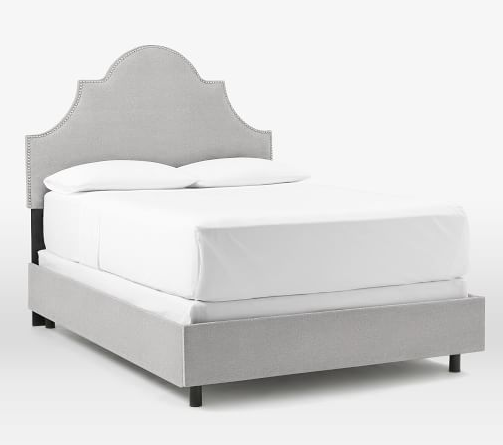 Polly upholstered bed, West Elm
And the research continues…