Today, we're entering the 5-star luxury hotel called the Palazzo Dama in Rome, Italy. I know, I know, it's tough to be surrounded by such luxury. Let's try our best, shall we?
The Palazzo Dama is a stunning property…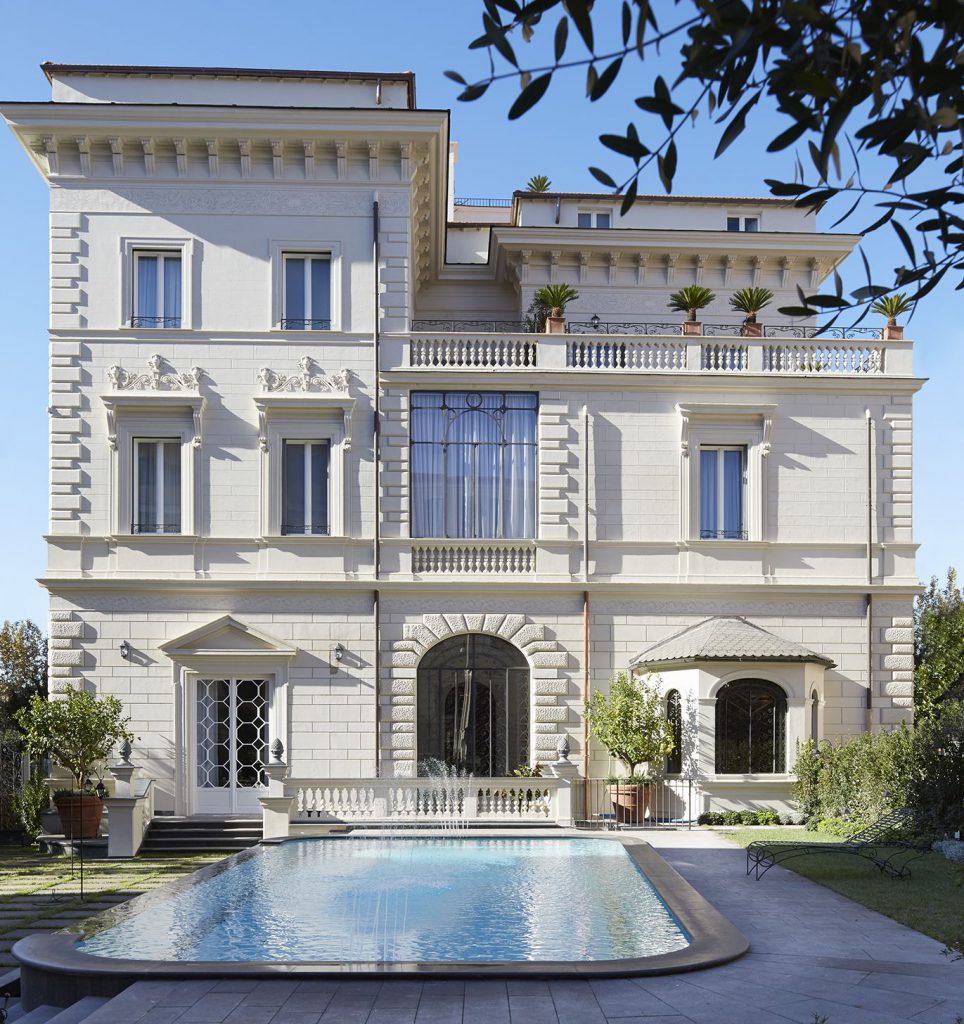 Gorgeous, right? It's stunning on the inside, too. Just look at these rooms!
Since I've featured so many bedrooms and living spaces since I began this Hotel to Home series, I thought it might be nice to feature a new space. As such, I've decided that we should head into one of Palazzo Dama's marble-filled bathrooms.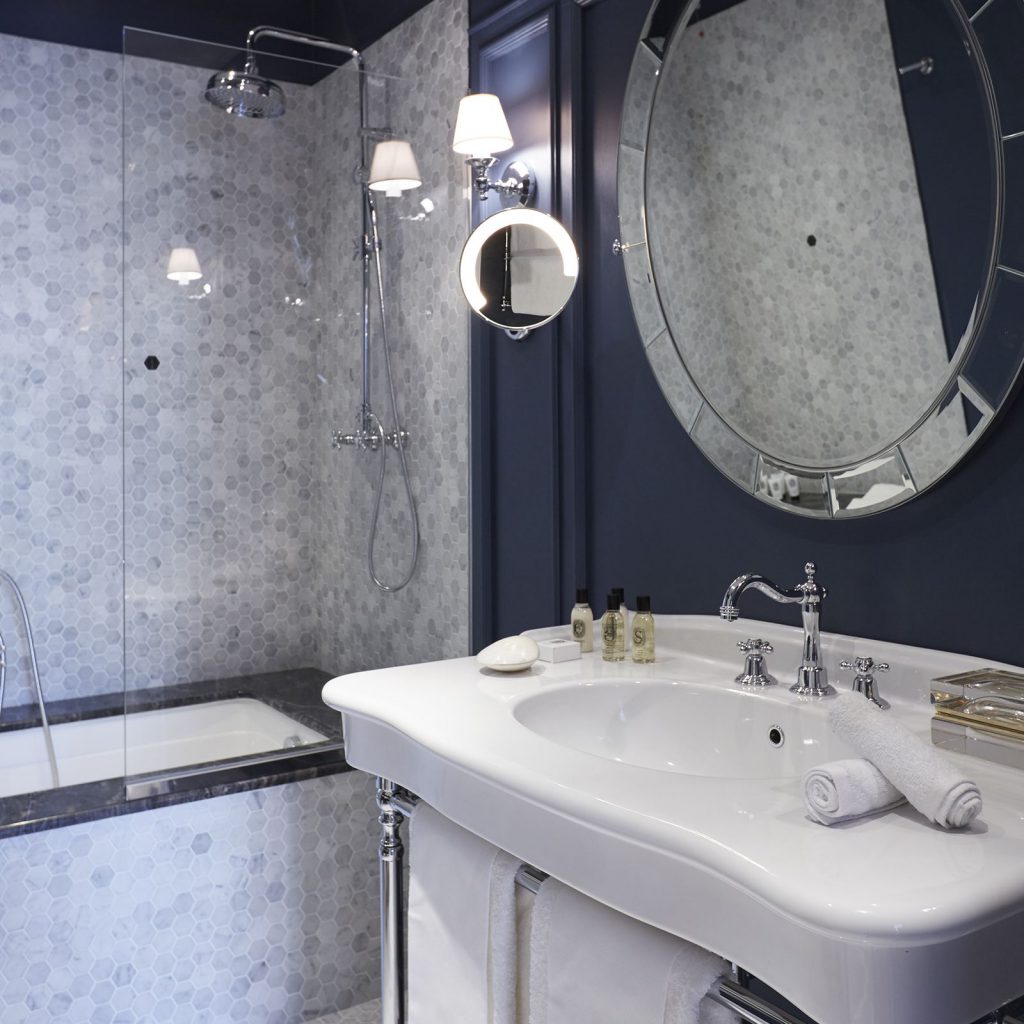 Here's my how-to-do-it-home recreation: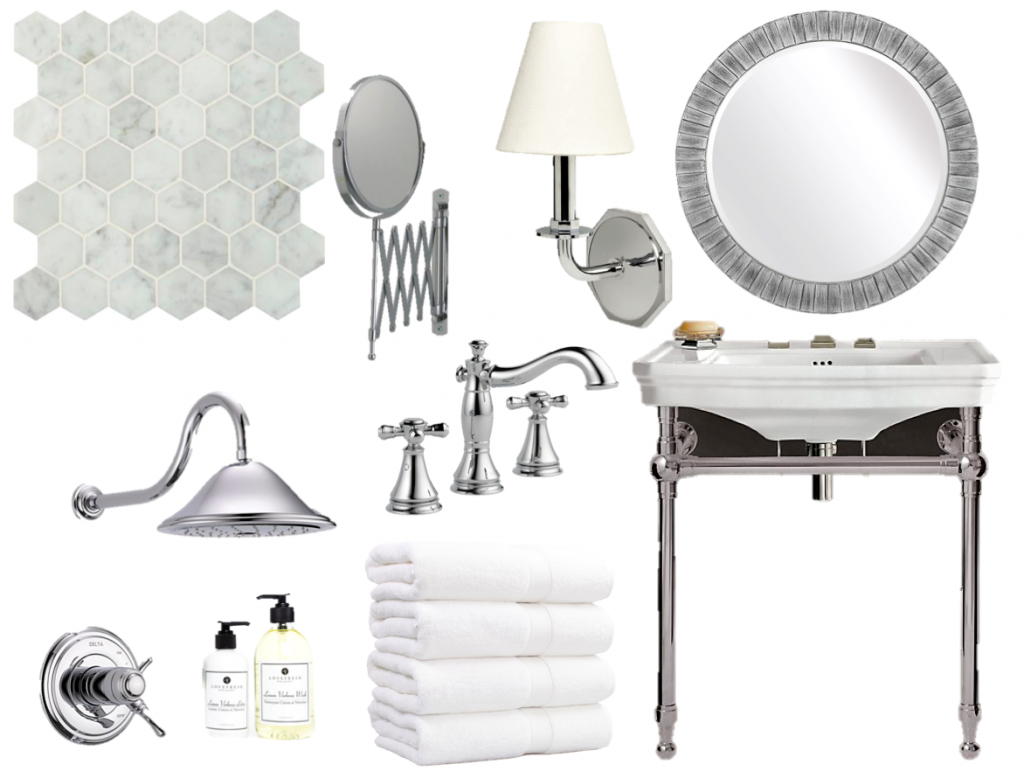 mirror, sink, towels, tiles, faucet, shower head, small mirror, sconce, toiletries