I'm going to need a new headboard, eventually. I am completely fine with the one that I currently have, but getting a new one has crossed my mind. But then again, what hasn't crossed my mind in terms of home decor?!
The headboard below is actually a pegboard. A super easy DIY that makes for a really modern and interesting backdrop.
This next bed is sans headboard and it still looks like a completely finished bed. The paintings over the bed add interest and focus to the space. While I love the crispness of this space, I much prefer a bed with a real headboard.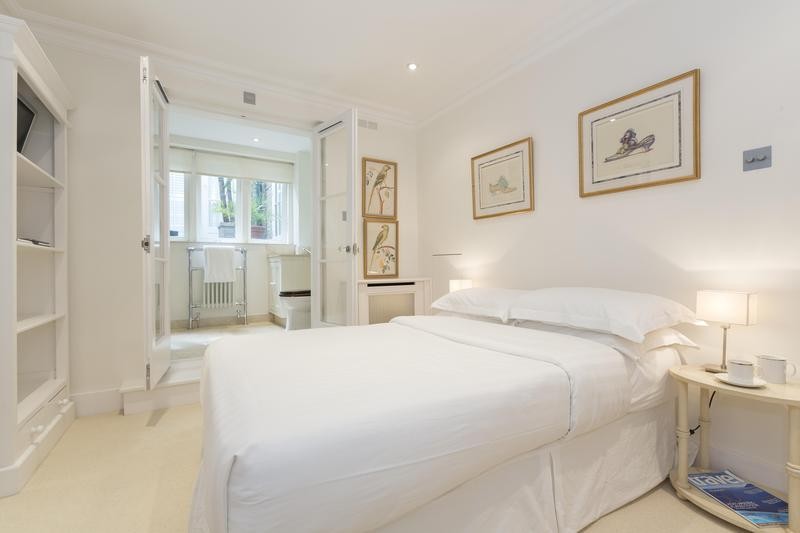 South Kensington home, London, UK
The headboard below has such a low profile. You can barely see it, but it's definitely there. The gallery wall above the bed is so interesting and colourful. I love it. I probably wouldn't put a full gallery wall over my bed though, because I'd be too scared that something would fall on top of me.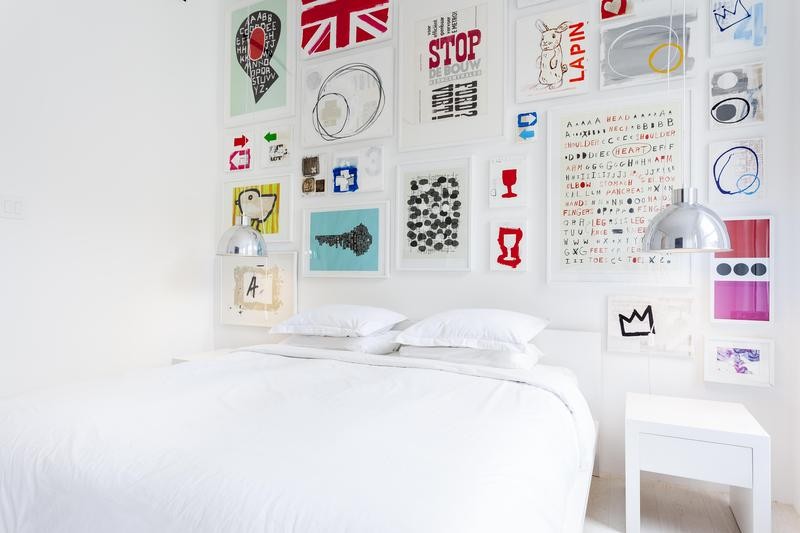 Manhattan apartment, Flatiron District
I love the detail of the headboard below. It's like a piece of art and serves as a nice focal point in this minimalist space.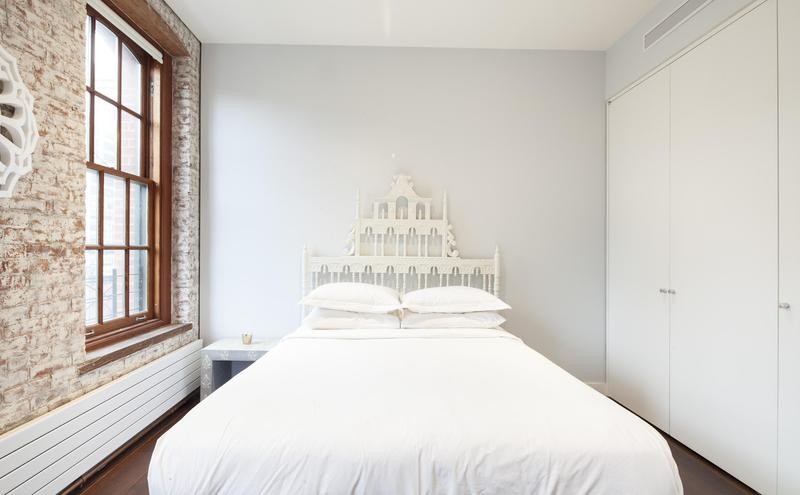 apartment in Tribeca, Manhattan
I can't quite tell if the headboard in the room below is made out of wood or metal, but I like it. It's a classic.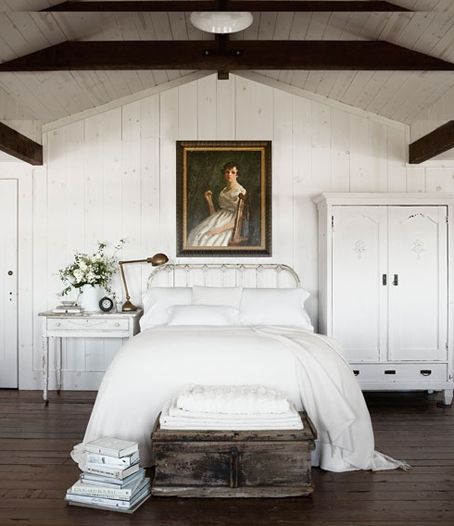 Ah – simple, simple, simple. An upholstered bed frame is so comfortable to lean against. Love it.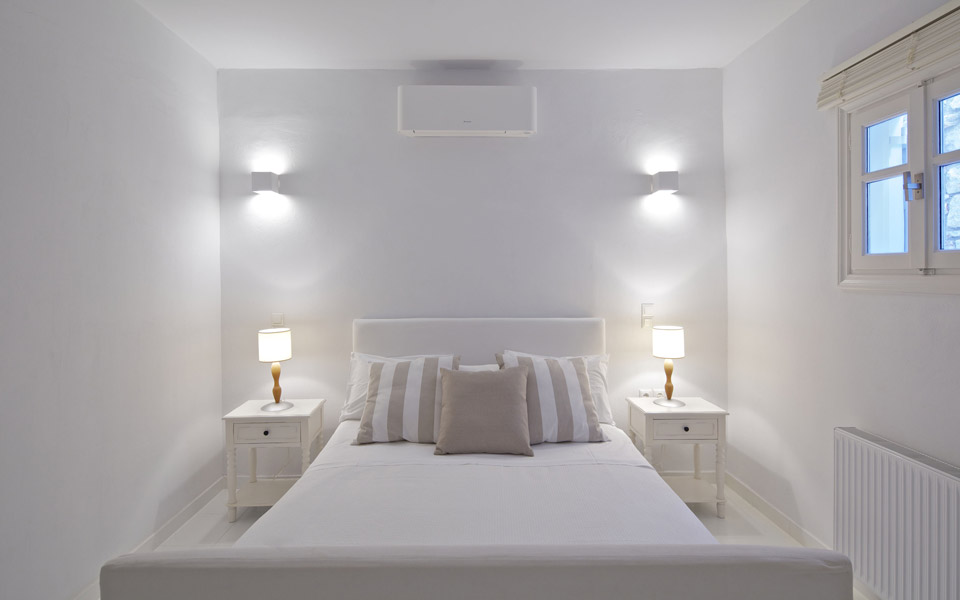 upholstered headboard, Greece home
Reading in bed would be so easy with the headboard below. This DIY appears to be an easy and inexpensive one.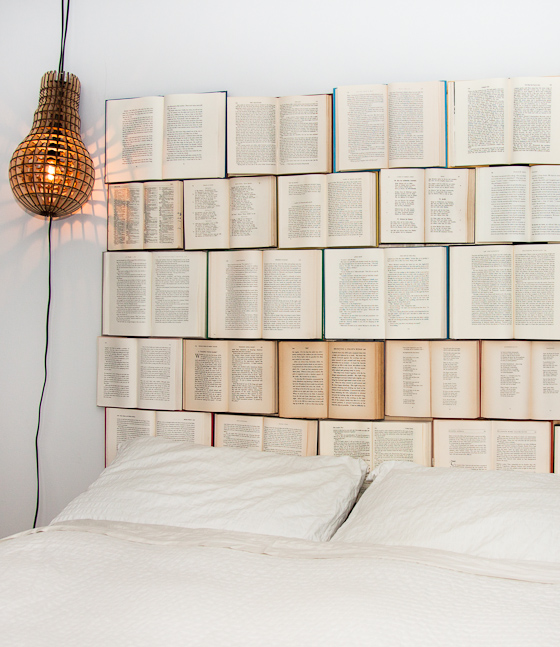 DIY headboard of books, Design Every Day
The final headboard is classic carved wood. There are a lot of these – in wood – on places like Kijiji and Craigslist, but they'd be easy enough to paint. All of my bedroom furniture is painted wood so something like this would completely fit in.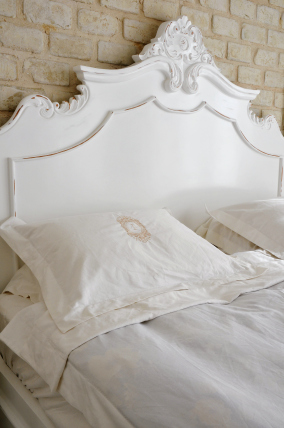 Do any of these headboards stand out to you? What's calling your name?