Earlier this week I was invited to attend an event at the Princess Margaret Home Lottery Vaughan showhome. The evening included a tour with designer Jack Celli of Greenpark Homes, as well as wine tasting lessons from Krystina Roman of Rosewood Estates in Beamsville/Niagara, and delicious food and cooking instruction from Steve Gonzalez of Toronto's Valdez (and Top Chef Canada – Season 1). Laura was our happy host for the evening, and design and food bloggers mingled and ate in a $4 million home. Not bad for a Monday night, right?
The Vaughan showhome is far…in the country…north of Woodbridge…almost in Barrie? Joking…it's just north of Woodbridge, but it's definitely in the countryside (and just over an hour drive from Waterloo). The massive showhome is surrounded by other massive homes and a beautiful landscape. The house is full of white so, naturally, I went a overboard with the photos. Black and gold are accent colours throughout the house.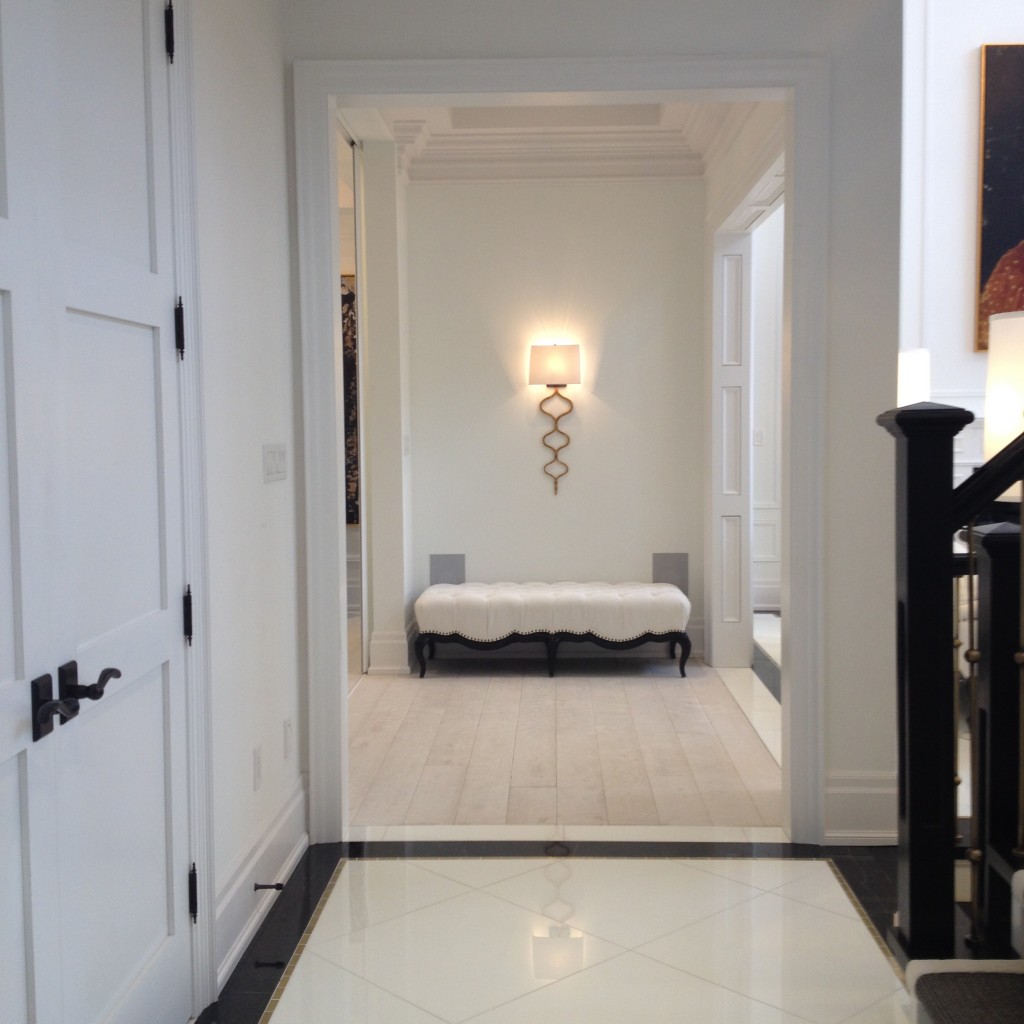 first floor hallway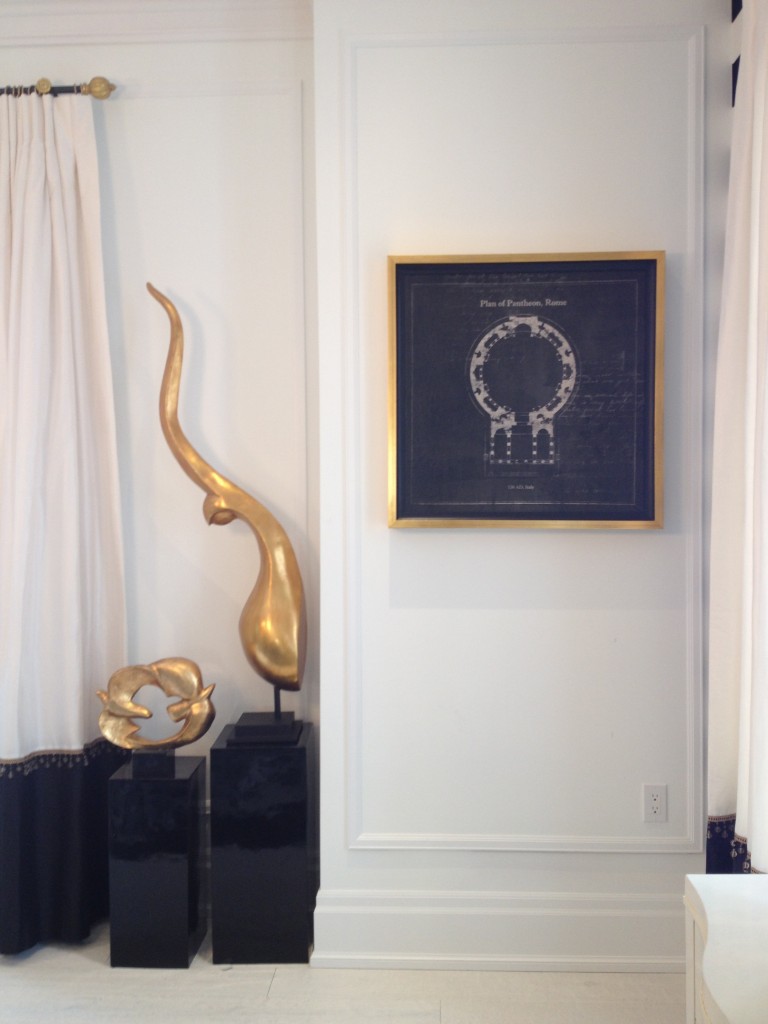 details in the dining room – moulding &Â art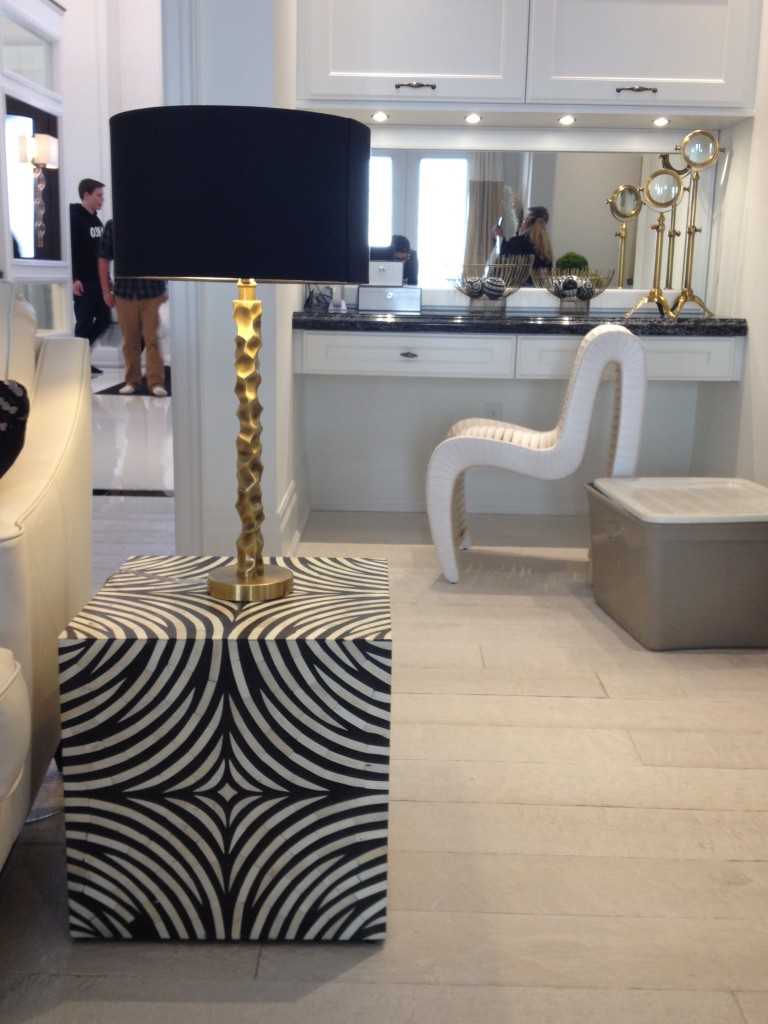 main floor family room – beside the kitchen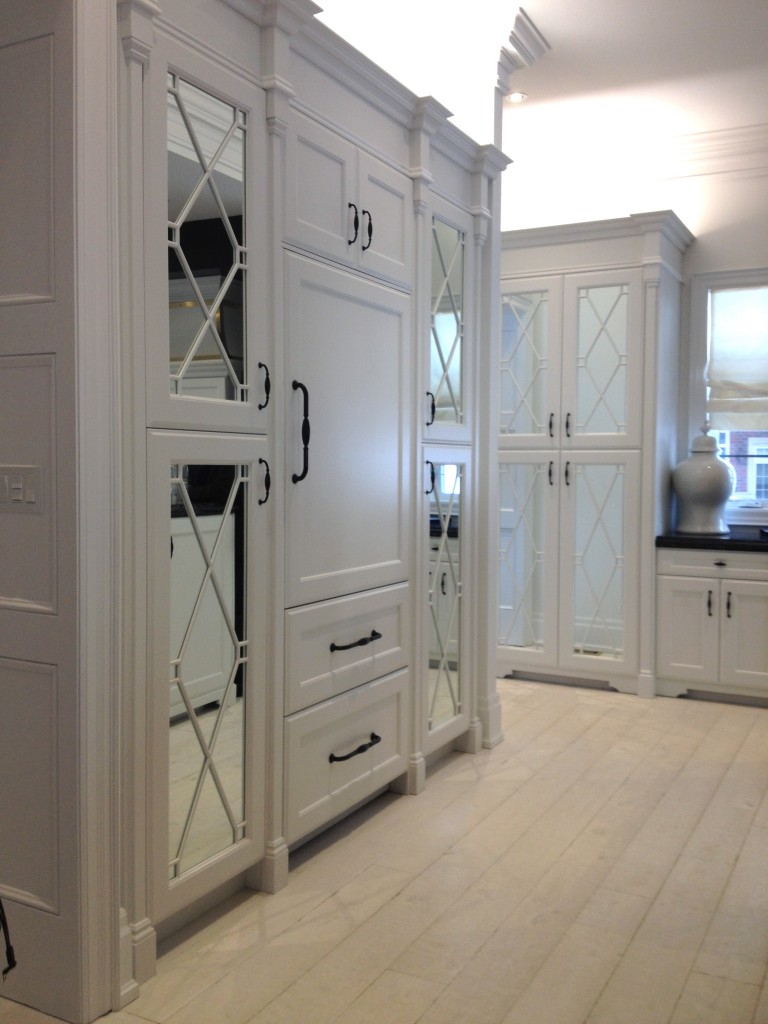 open concept kitchen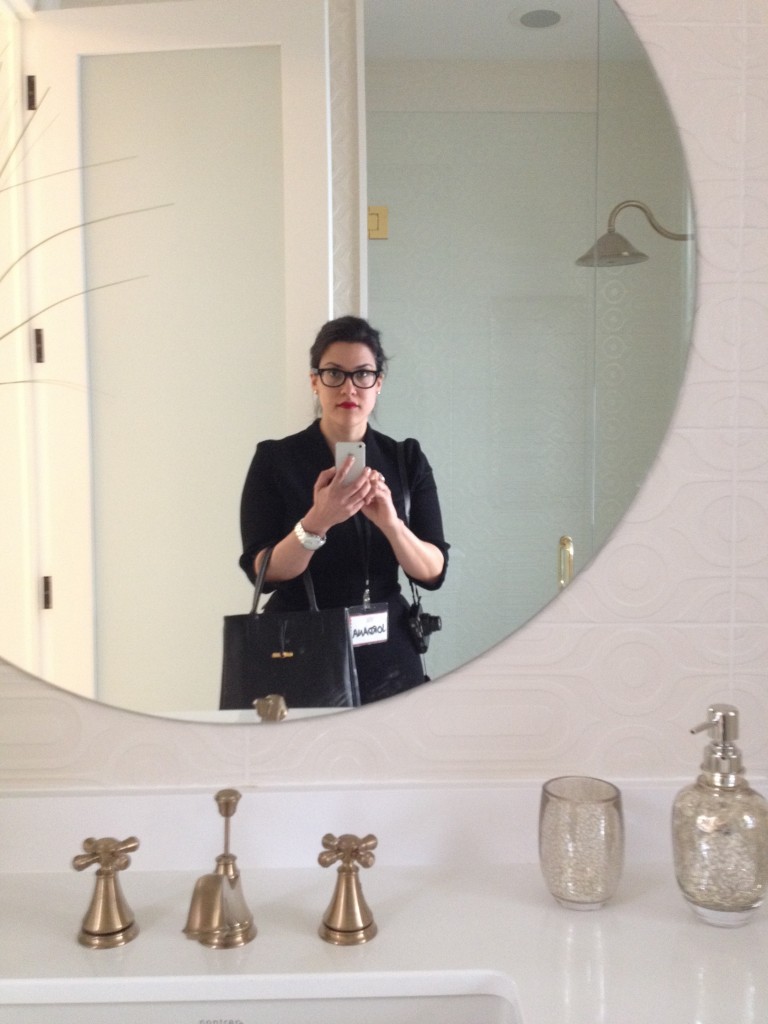 white bathroom ensuite – 2nd floor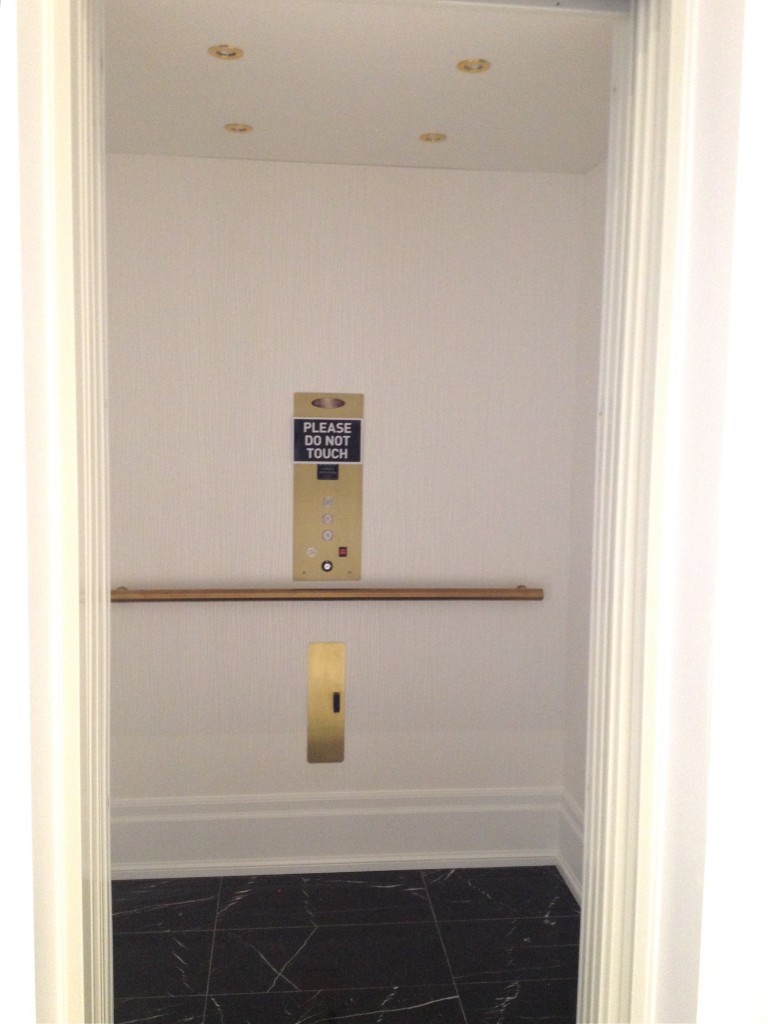 the elevator (yes, an elevator!)
substantial doors throughout the home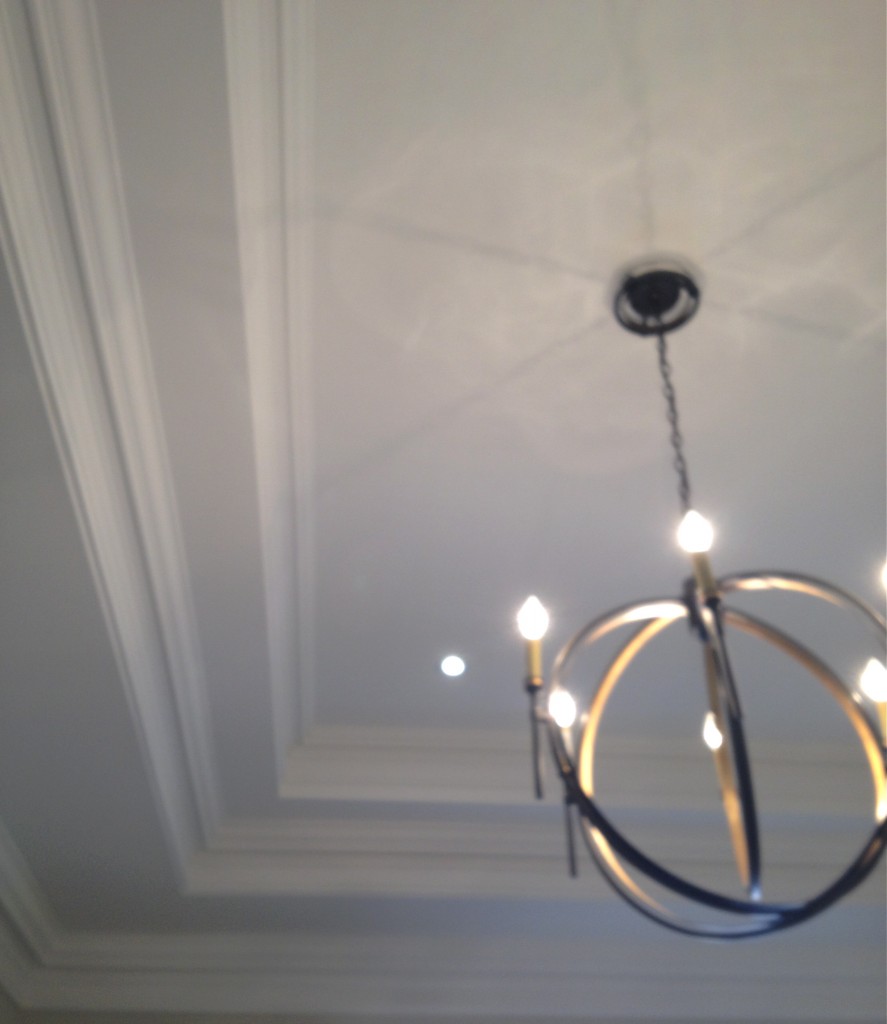 high ceilings & crown moulding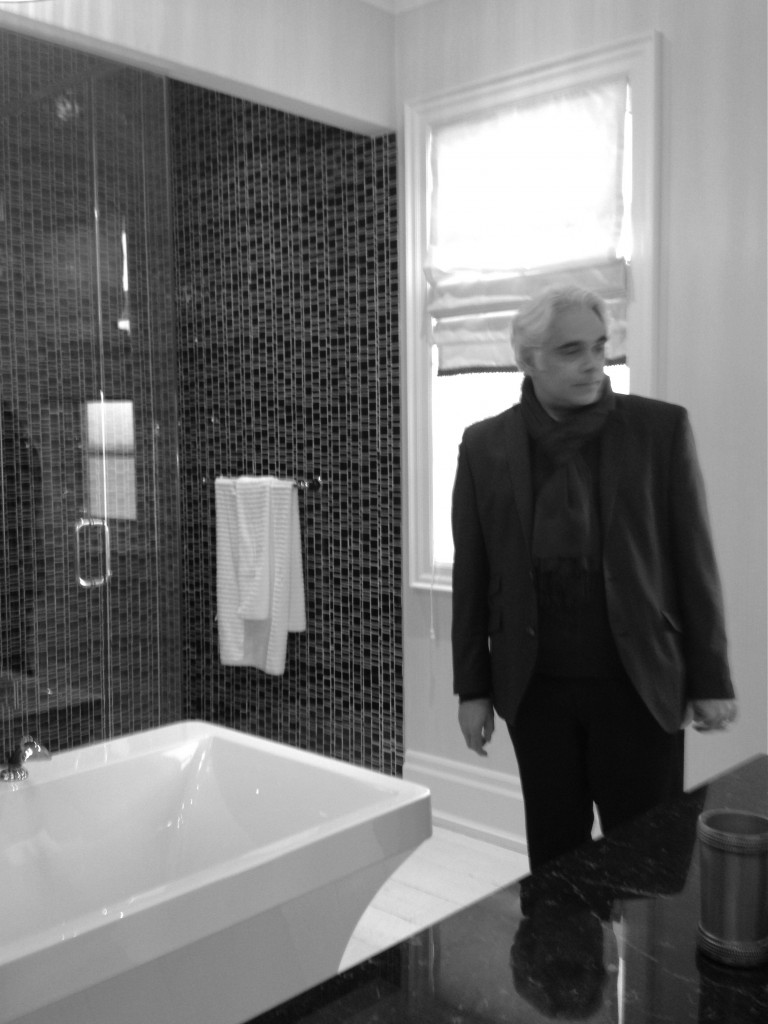 Greenpark's Director of design – Jack Celli – in the master bathroom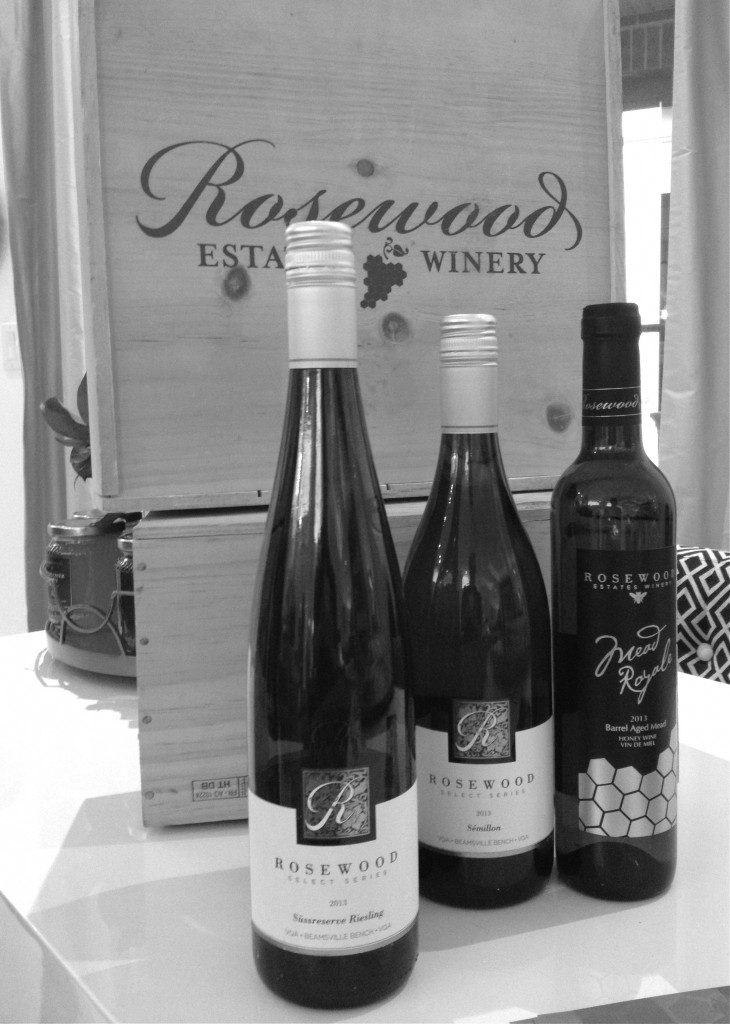 Rosewood wines: Riesling, Semillon, Mead (honey wine)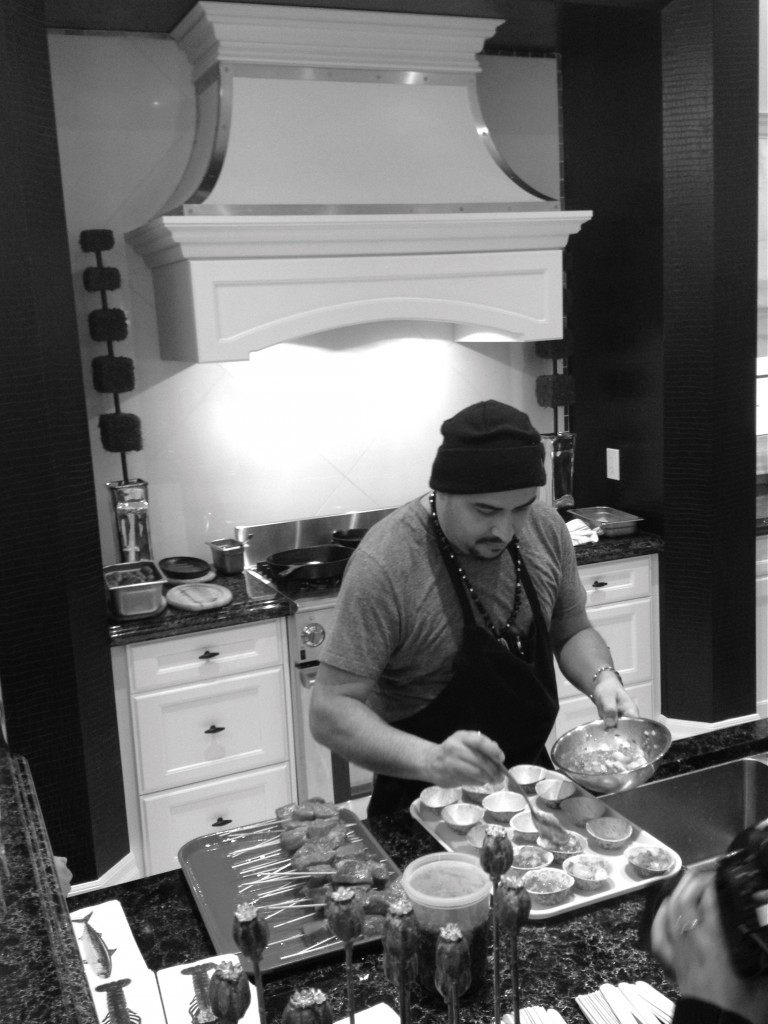 chef Steve Gonzales in the kitchen (cooking up things like ceviche, arepa, & chorizo…yum!)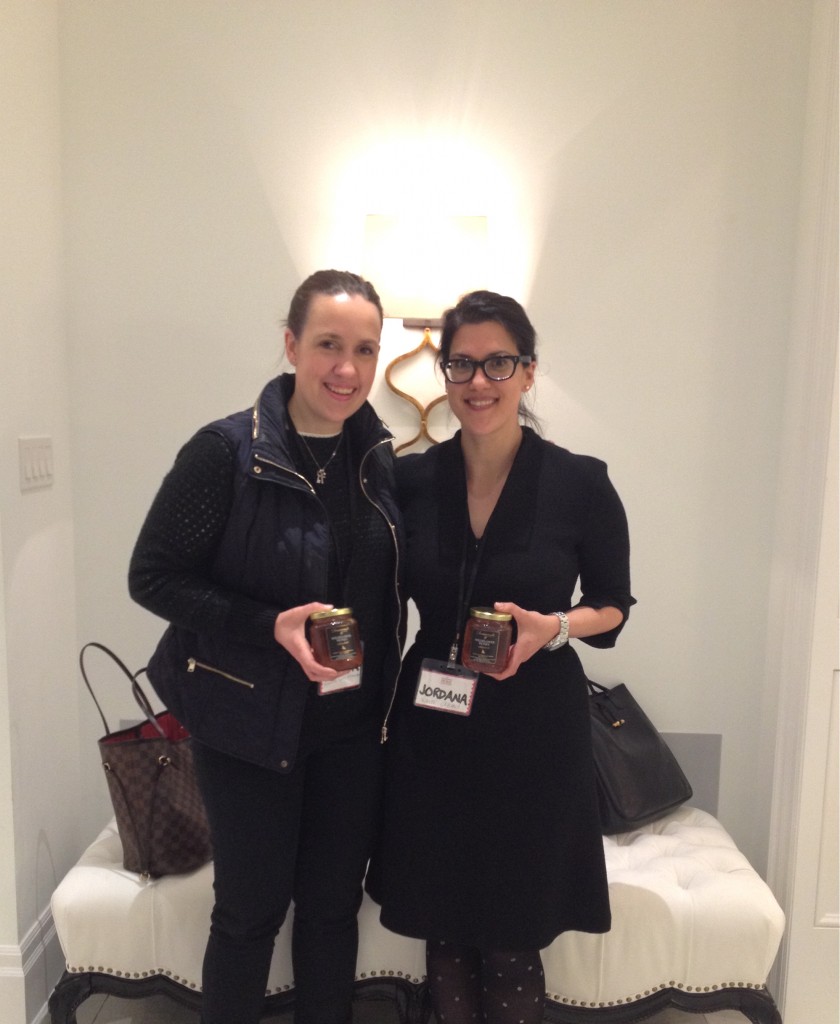 Danica (Country Chic Renovator) & me with our Rosewood honey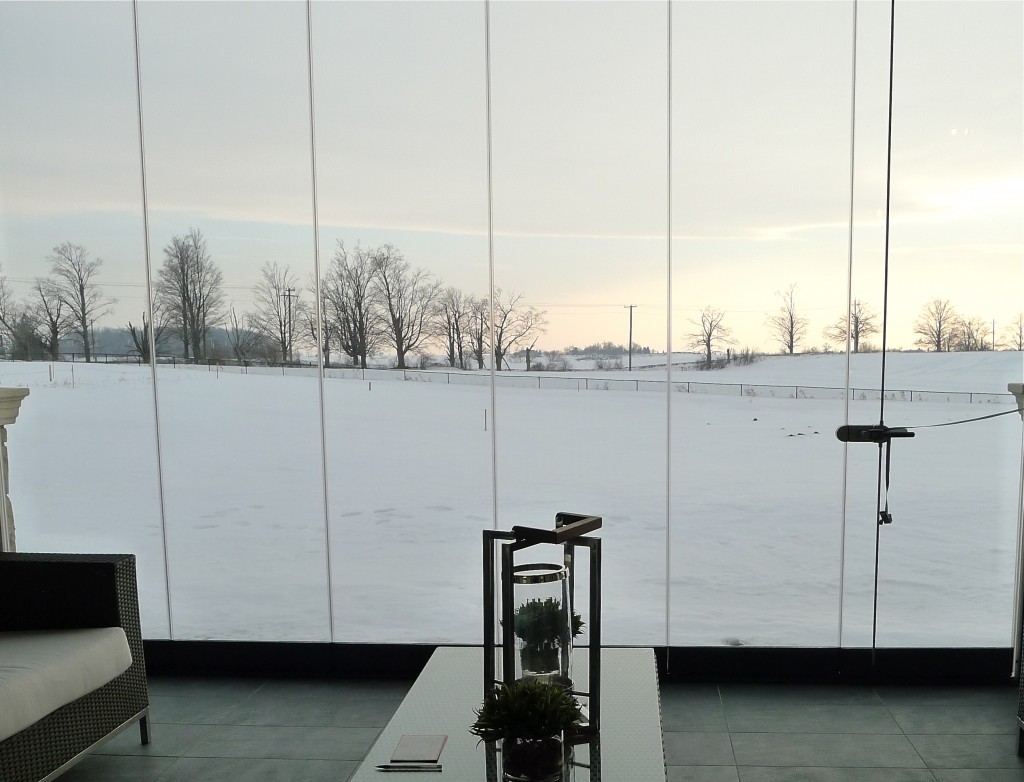 beautiful view from the lanai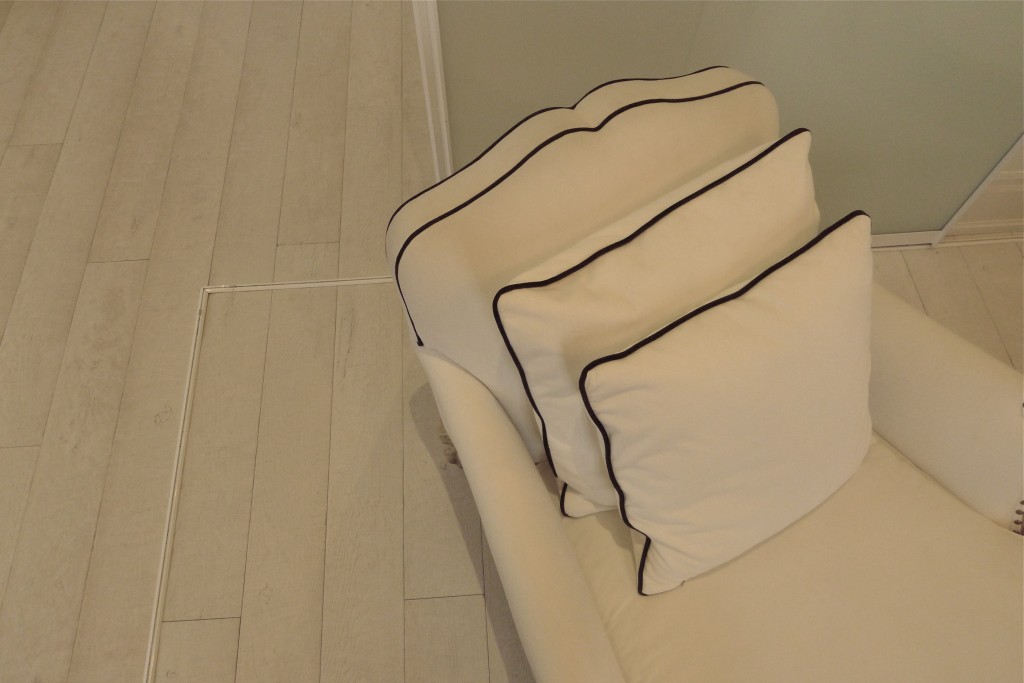 hakwood floors & oversized armchairs in the library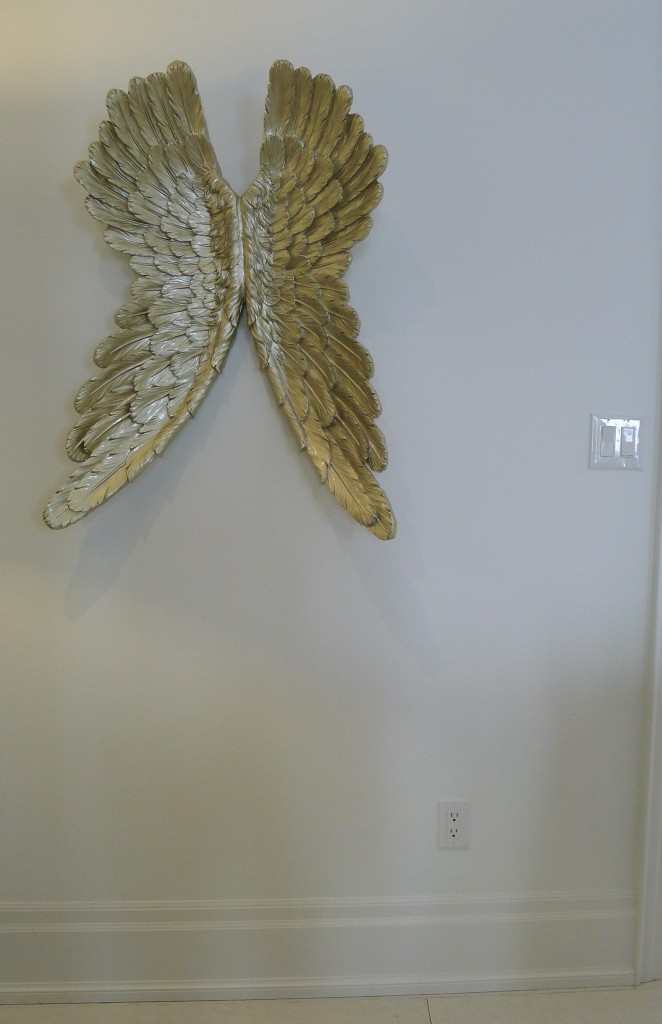 winged art sculptures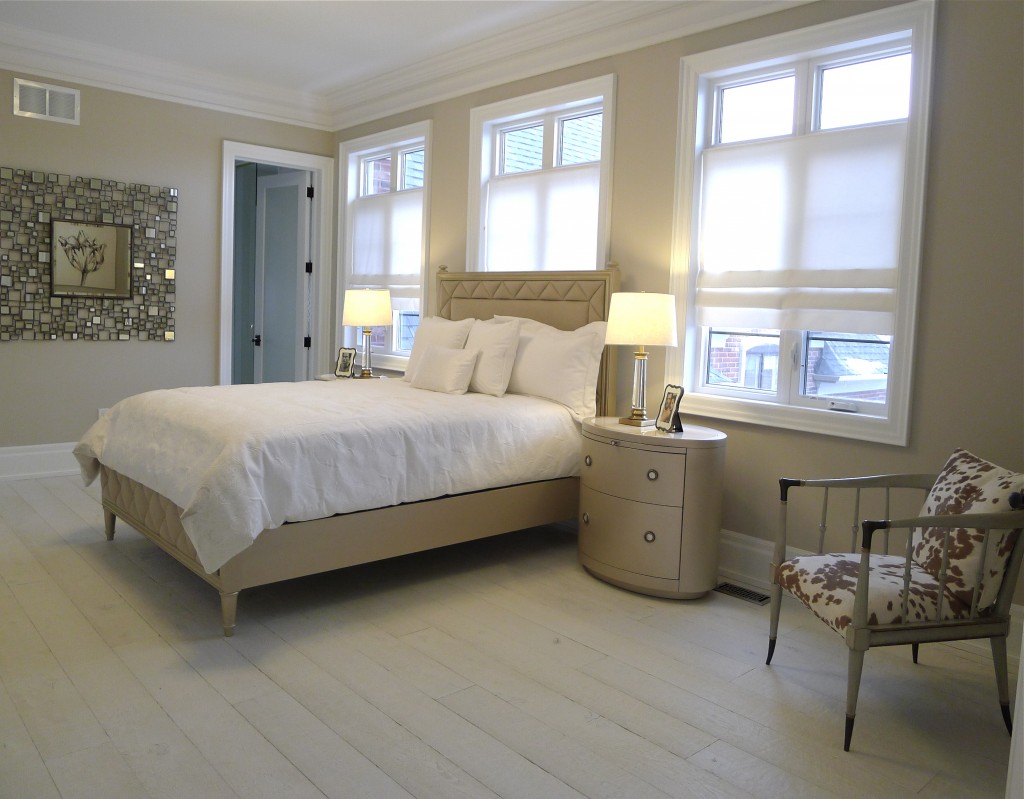 one of the 2nd floor bedrooms with ensuite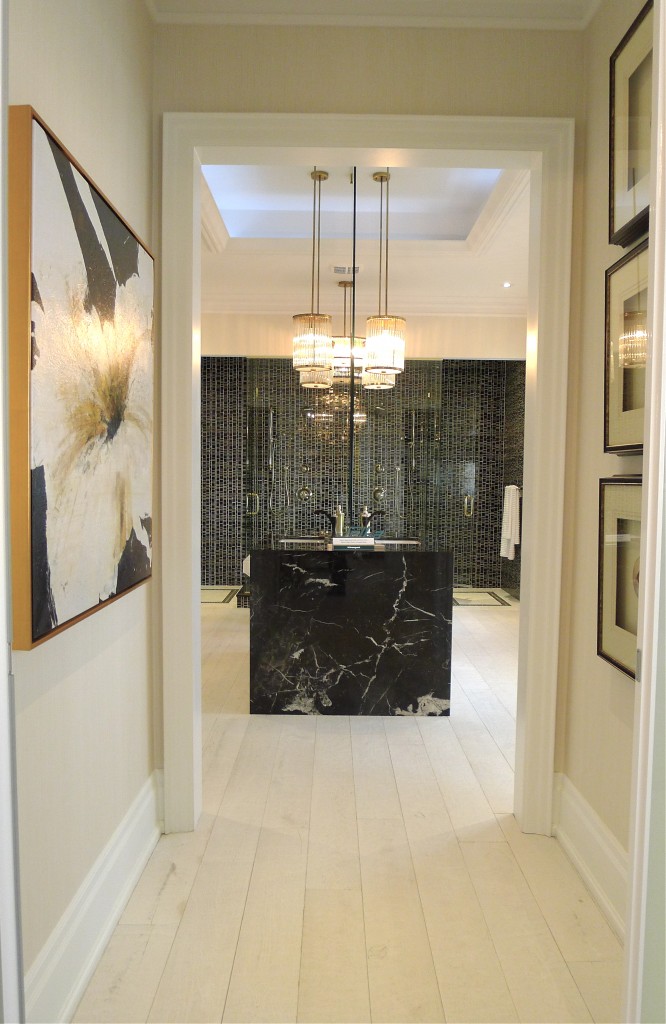 master bathroom (the size of a football field – well, almost)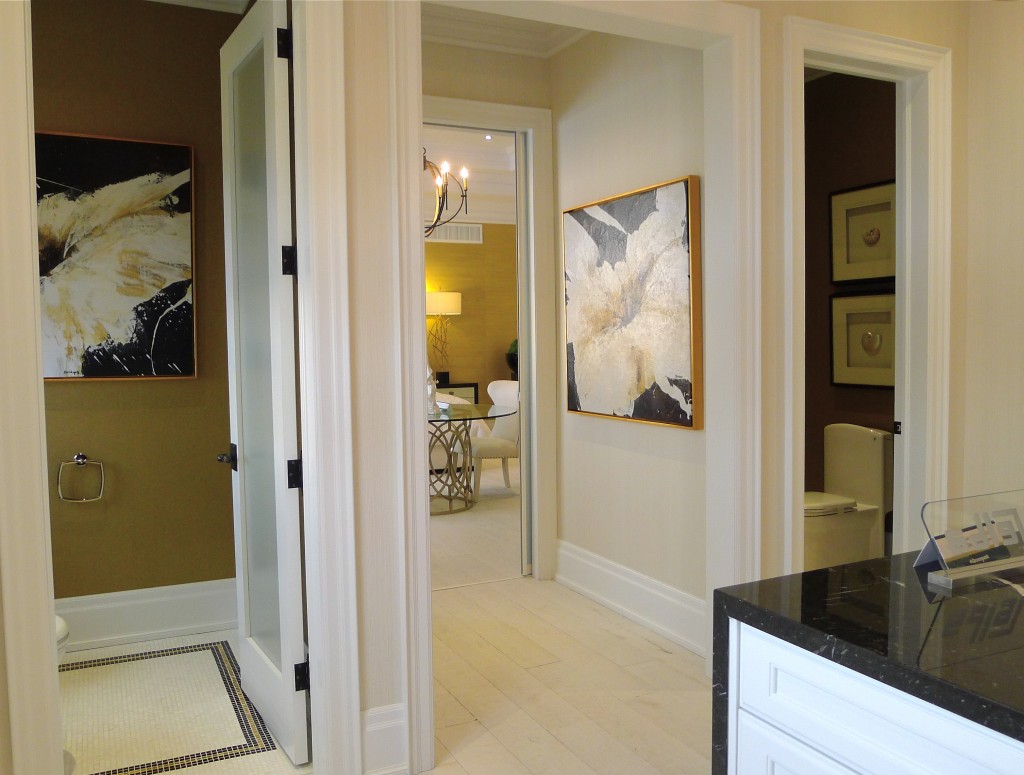 his & her toilet rooms in the master bathroom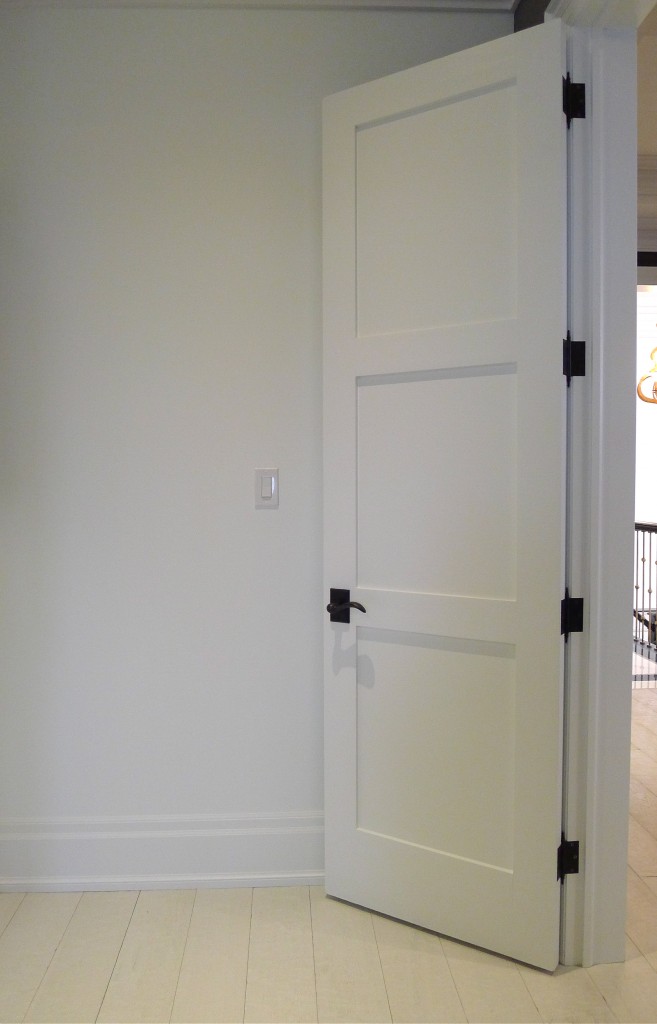 door & floor details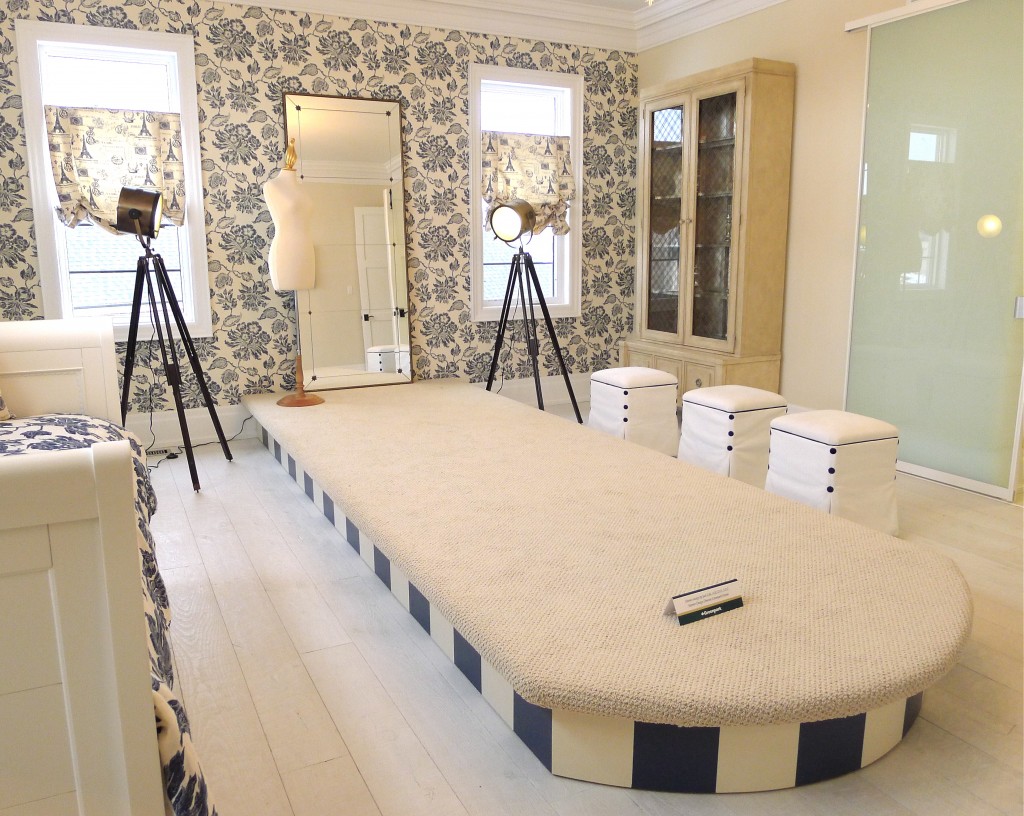 the runway room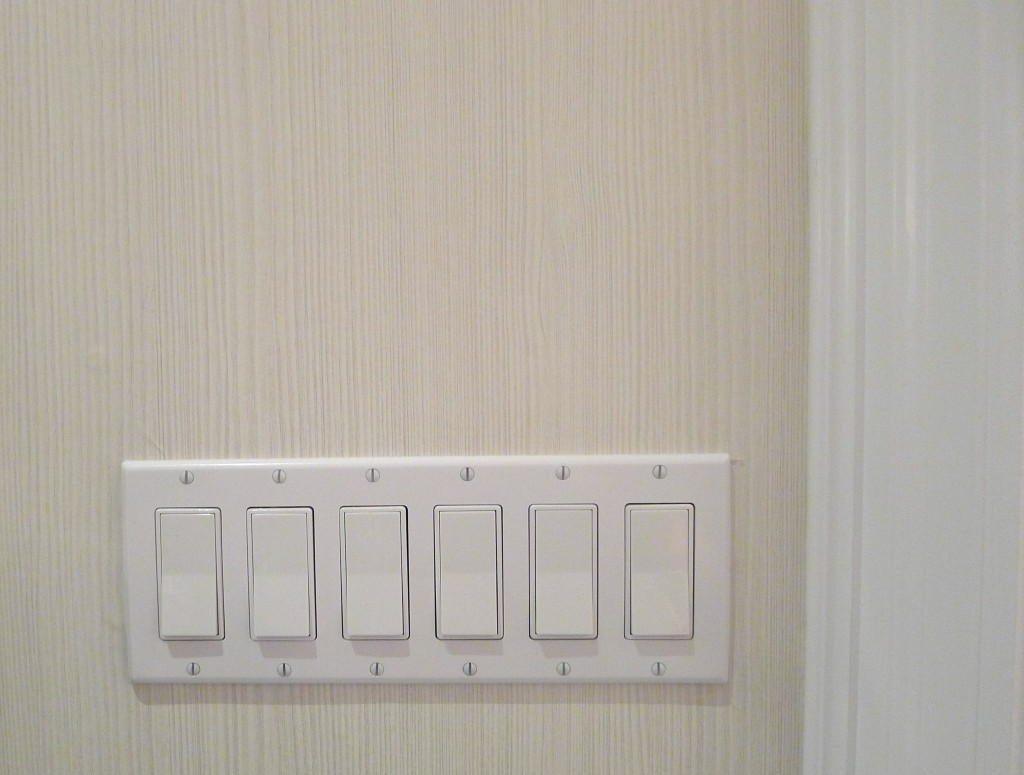 half a dozen switches in the master bathroom
While the house is much too fancy for my taste, it has a good layout, it's really airy, and the lanai off of the kitchen & family rooms is a beautiful space that can be used year-round. I also quickly noticed – and liked – how substantial the doors, moulding, and trim was throughout the house.
I loved the Hakwood flooring throughout the house. My favourite room in the house was the library – it is currently set up with four large comfy chairs and shelves of vases and other interesting objects. If I lived there, I'd obviously fill those shelves with books. The room has good light from a large window, it's near off the main foyer and living rooms, and it has a mini-kitchen beside it. How handy.
So, are you interested in this big ticket item? Have other prizes caught your eye? Have you bought your ticket?
Thanks to Laura Z. for being such a wonderful host and event coordinator.
Photos by Jordana. Additional photos here.