While I was in Florida last month, I took a bit of time in between beach walks to zhush up the dining room in my parents' beach-front condo. Minted, one of my long-time fave destinations for art, stationary, and (now!) fabric, lent a generous hand to this project, so I'm giving the company and its designers a major shout-out here!
Here's a before of the space: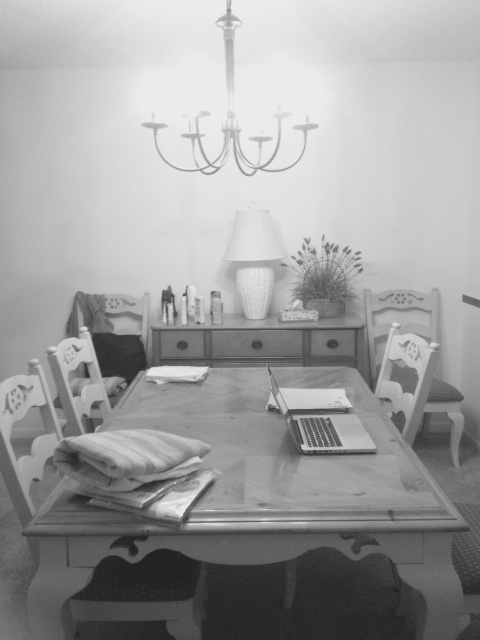 It's a mess, isn't it? Beach towels are everywhere, the lamp and dried flower arrangement serve no purpose, and the buffet is serving as a sunscreen station.
I knew I wanted to get rid of the lamp and flower arrangement tout de suite and hang a large piece of art above the buffet. I was looking for something light, bright, modern, and beachy. After reviewing Minted's website and lookbook, I landed on Anchor in Ink by Two if By Sea Studios, and I knew it would be just perfect!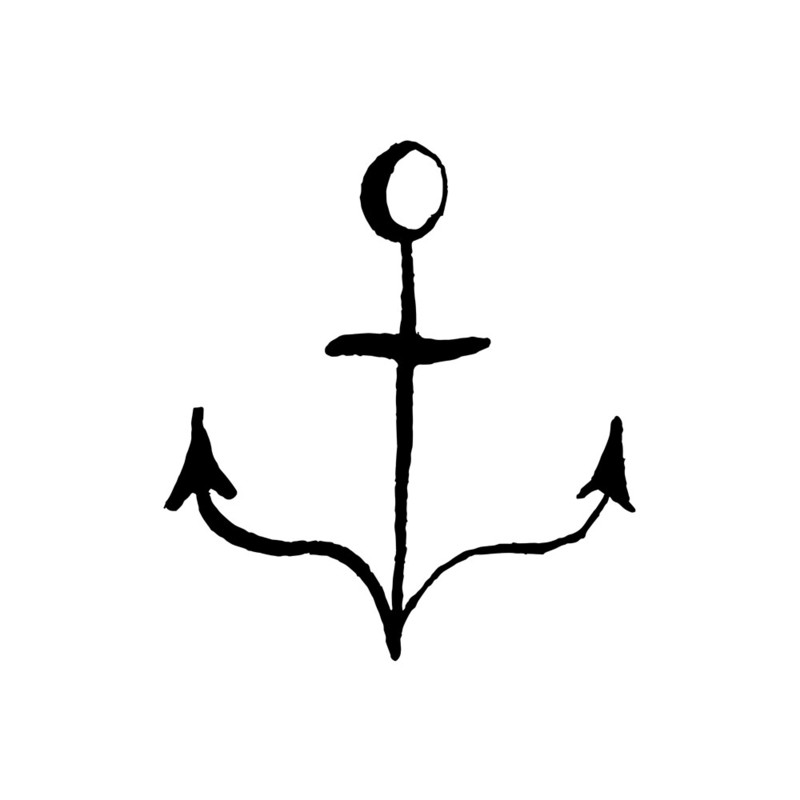 Anchor in Ink (available in black, navy, fuchsia, and aqua)
While I would typically be drawn to the black version, for this condo, I knew that navy would be the most suitable choice (how cool is it that it comes in different colours?).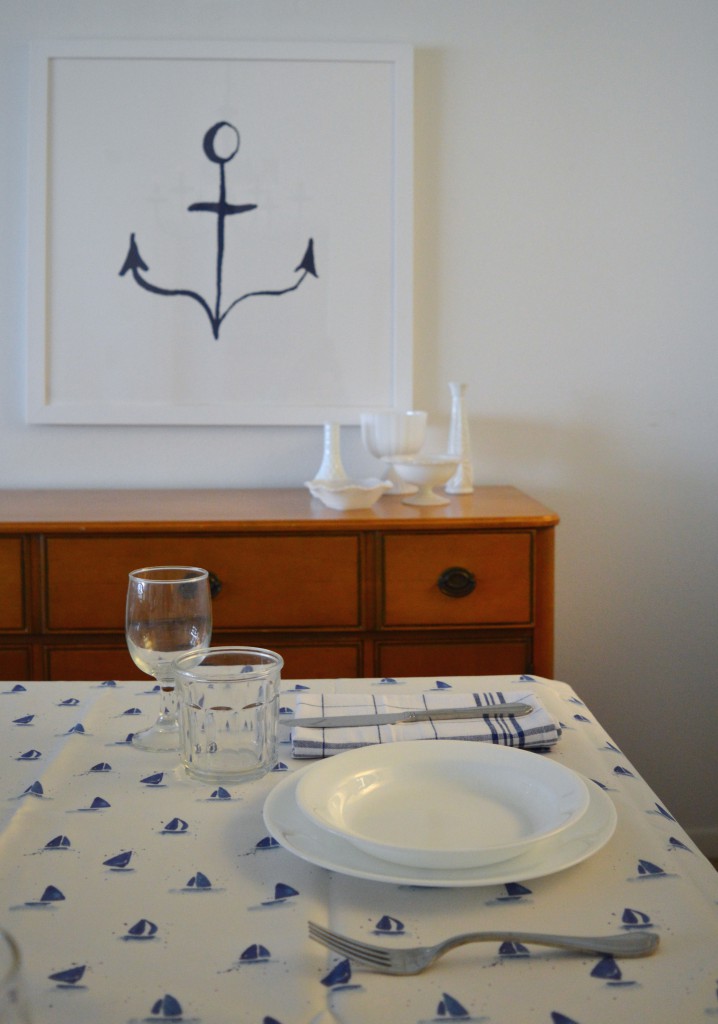 In addition to the art, I added some fabric (Sailboat Splash by Lindsay Megahed) to my cart. At the moment, I used the fabric as a table cloth, but my mom will soon be sewing it up into pillows for the living room. Since the living and dining room are open to one another, the future sailboat pillows will work nicely with the anchor print.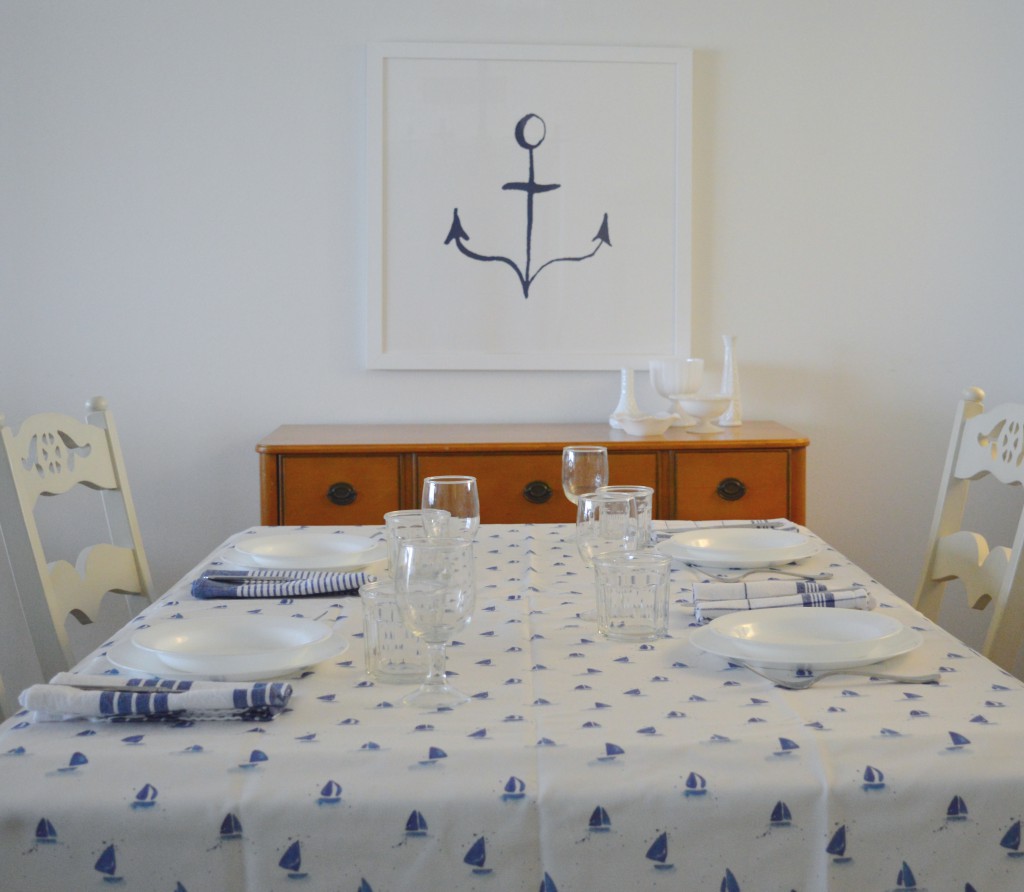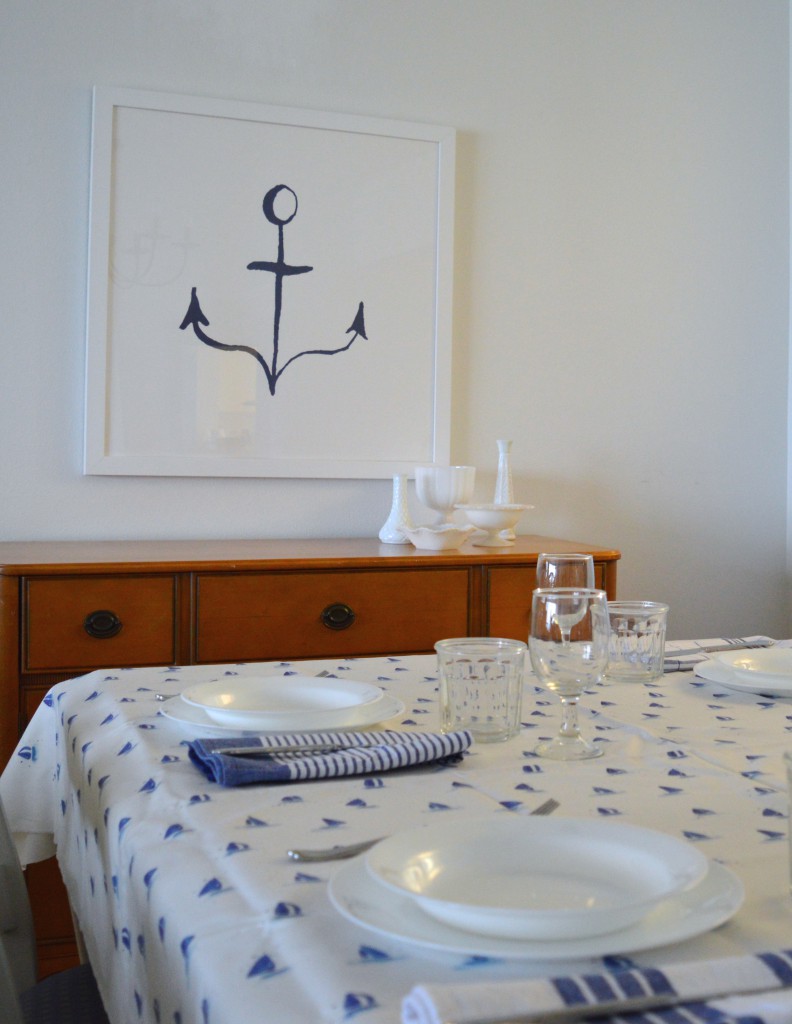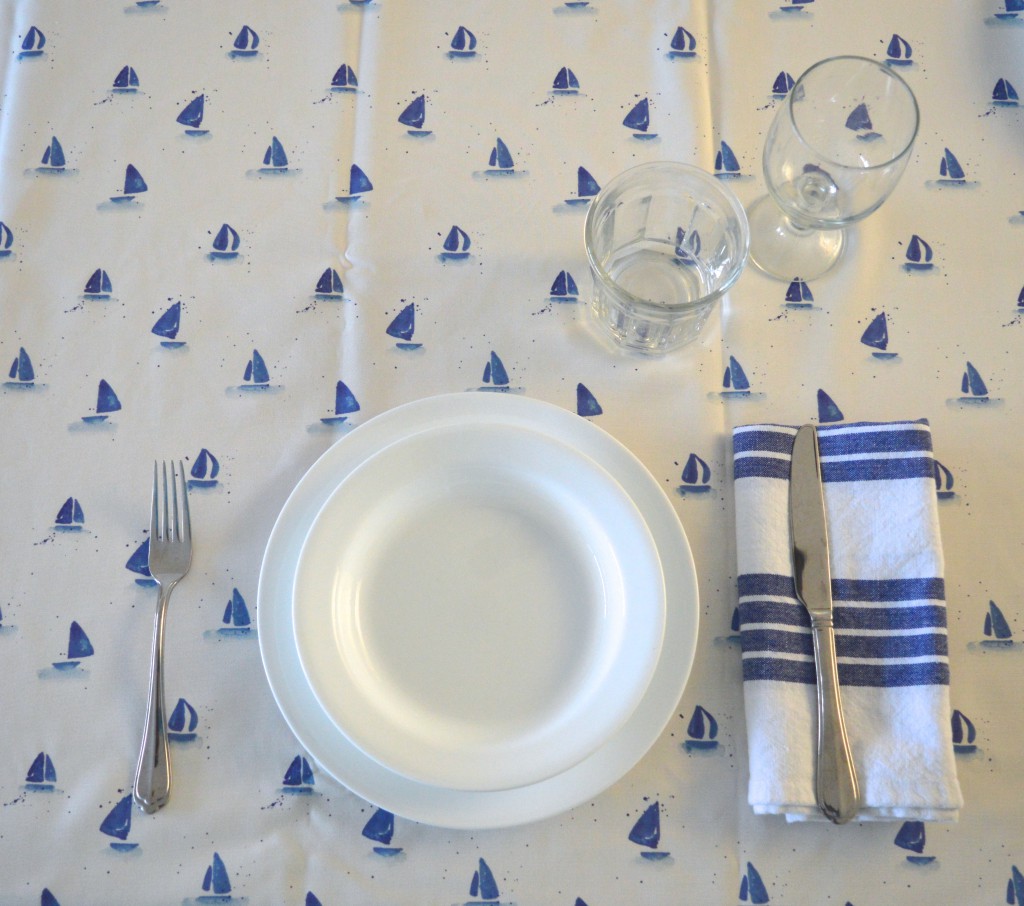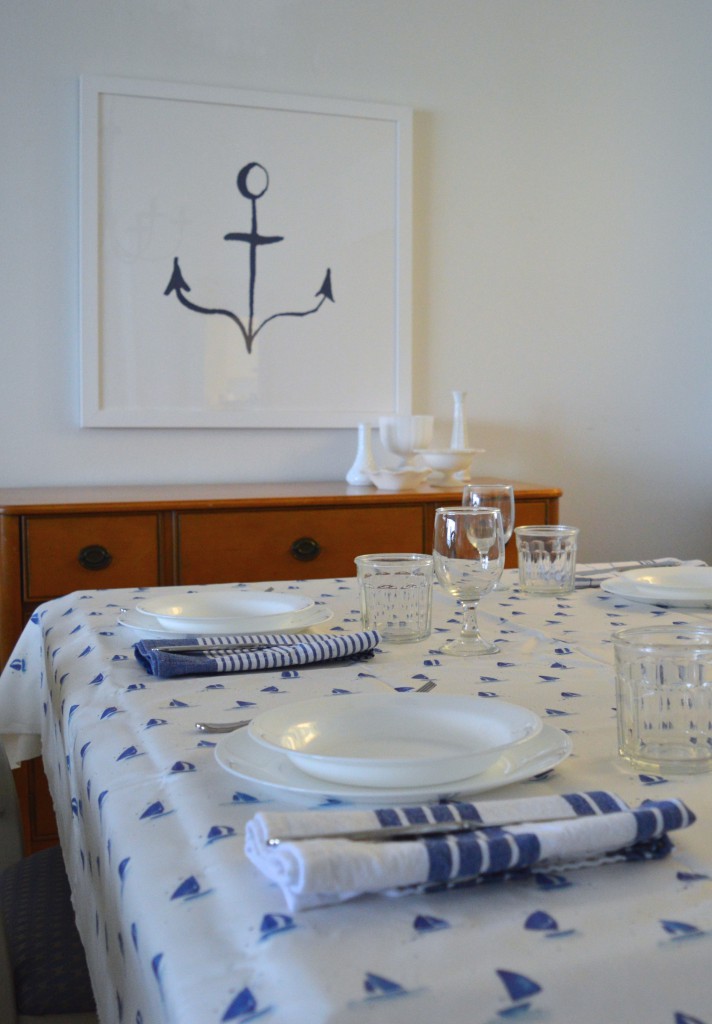 This is the first time I ordered fabric from Minted, and I have to say that I'm impressed with its weight. It's heavier than I thought it would be. It will definitely be perfect for pillows.
Many thanks to Becky L., Molly B., and Minted for supporting this project.