Okay Рso we all know I love school. I have been a student for all of my life (yes, it's true), and when I have actually taken a pause from wearing a student hat, I have been a teacher and professor. Education is my thing (in addition to design, of course) and back-to-school season is one of my favourite seasons. Yes, I'm that kind of person.
When I started MBA classes in September, I soon realized that I needed a backpack. While carrying a cute canvas tote was okay, I realized that it wasn't so great for my back once it was stuffed with my text, notebook, laptop, lunch, etc. On top of that, I also carried a separate purse. Anyway, I started my search for a good quality backpack in the fall. I looked at backpacks in a variety of stores, but nothing really caught my attention. Maybe I was too used to purse shopping! These were my backpack requirements: comfortable, sleek, roomy, not bulky, reliable, well-made, lightweight, affordable, and a bit out of the ordinary. When Jeff told me about his positive experience with San Francisco-based Timbuk2 bags, I added this company to my research list (thanks, Jeff).
Timbuk2 specializes in bags that are put to major tests (i.e., cycling and hiking) and its collection include messenger bags, backpacks, and computer-safe bags. I liked the selection of sizes, styles, and colours, but what I especially appreciated from the Timbuk2 website was the demonstration videos of each bag. Since I couldn't see a bag in person, watching these videos helped me better understand each backpack's size and features.
I was set to order theEl Rio Laptop backpack in black because I like that it's simple, has a lot of pockets, and has a sweet interior lining. That's good design, I tell you! Here it is in white: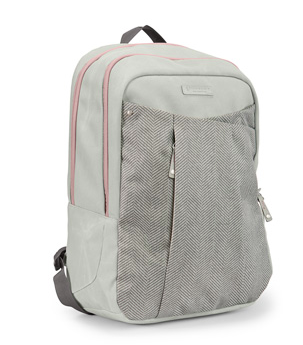 I have used my El Rio for a week now, and it has served me very well! It is very comfortable, very lightweight, well-made, and well-designed. This backpack has several useful good-sized pockets on its exterior and interior, and I have managed to make use of them all (chapstick pocket, phone pocket, paperwork pocket, notebook pocket, etc.). The large interior compartment easily fits my laptop, textbook, notebook, other notebook, lunch, water bottle, and a pair of shoes. It has changed how I walk to work РI'm sure I'm faster now!
The size of the El Rio is a good one for someone like me, but there were other ones that could serve more active purposes: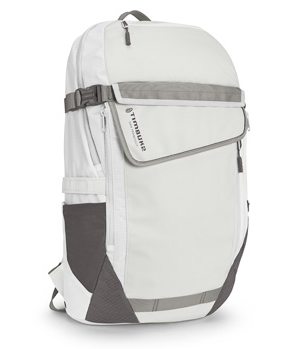 Especial Medio Cycling laptop backpack, $179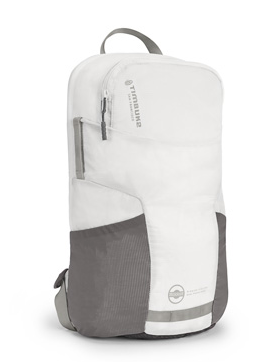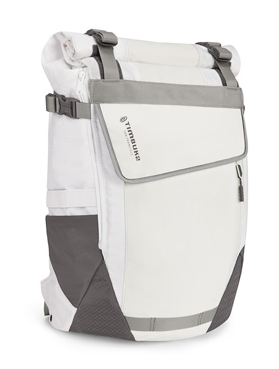 Especial Tres Cycling backpack, $209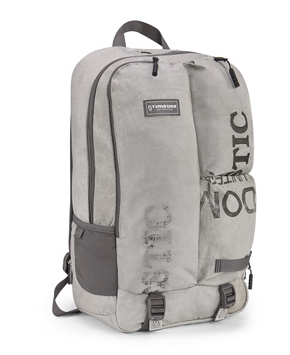 Terracycle showdown laptop backpack, $99
Timbuk2's collection includes more than backpacks, and there's even a custom option that allows you to design a bag with your choice of colours and patterns.
Scrunchie yoga mat tote bag, $89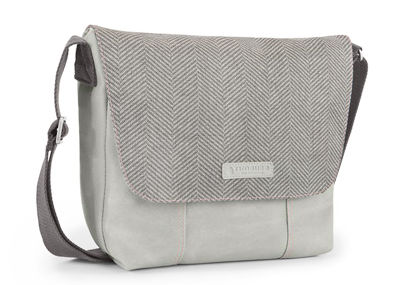 Express shoulder bag, $59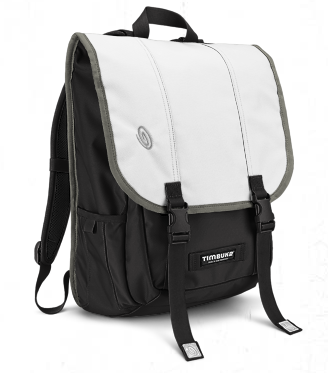 custom swig laptop backpack, $129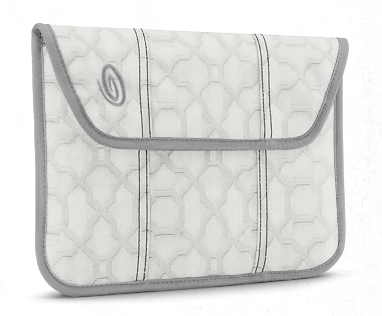 custom envelope tablet sleeve, $39
I also like that there's a size guide as easy to follow as the one below. These kinds of details in online shops really help to visualize the product in real life, don't you think?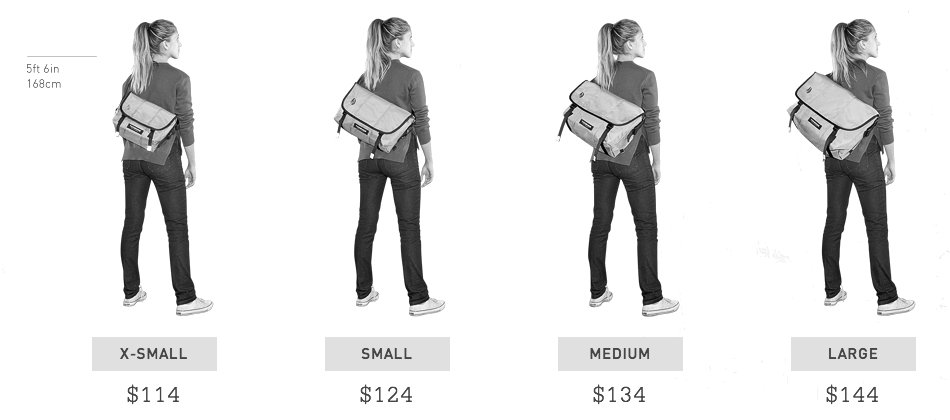 I have had "buy backpack" on my to do list for months now, and I'm thrilled to say that I have now crossed this item off! Yay!
Many thanks to Defne and Timbuk2 for generously offering to send me the El Rio. So far, so good!