I watched this video about the evolution of kitchen design from architect John Ota, and I found it fascinating. If you like history, design, and food, I think you'll like it, too.
Here are some images of Georgia O'Keefe's kitchen in New Mexico. I enjoy the simplicity of this white, airy, organized kitchen.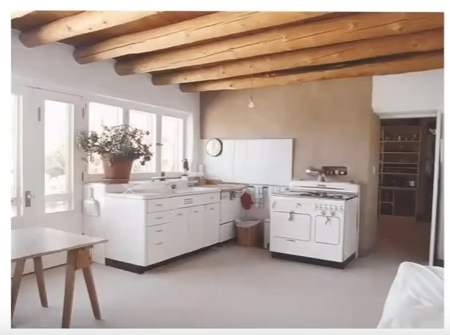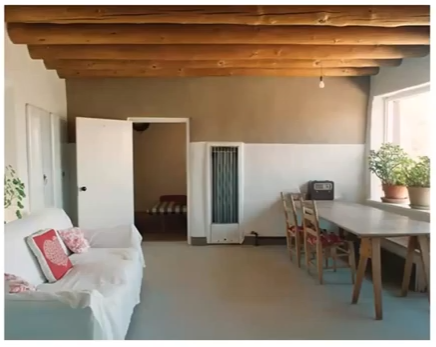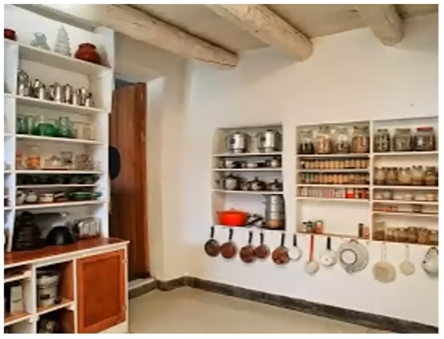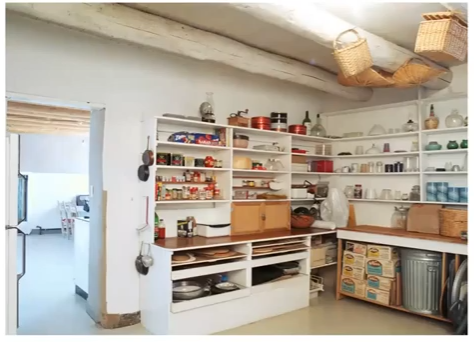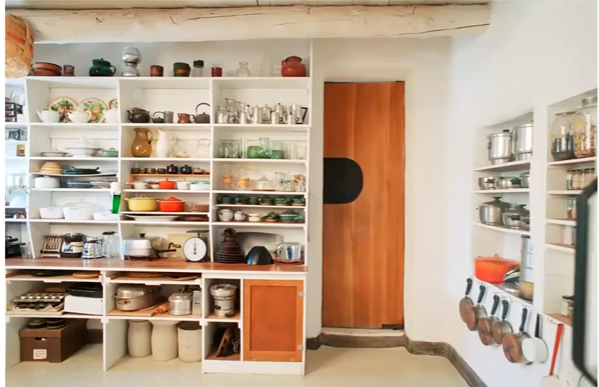 John Ota is the author of The Kitchen, a book that celebrates the kitchen (aka the heart of the home). I've just requested it at from my library, and I look forward to reading it.
Source of all images: Evolution of the Kitchen with John Ota.