Who else has turned on the heat in their home? I tried to hold off for as long as possible, but it has been cool these last couple of weeks!
Given the change of seasons, here is today's hot pair.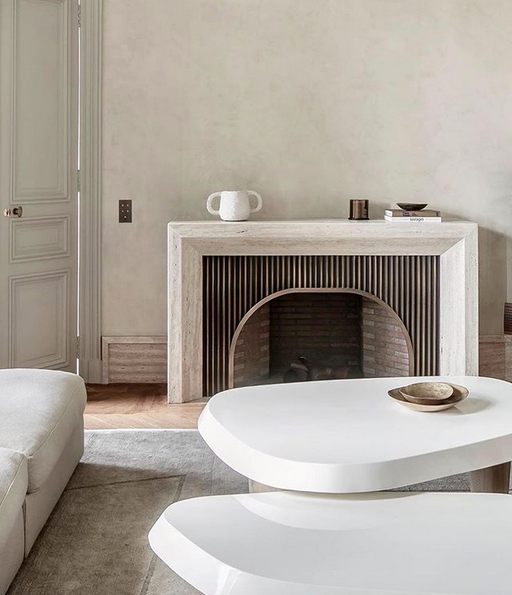 I love all the shapes in this first room. The room is balanced. The hard edges of the fireplace surround, rug, and door are balanced with the soft edges of the tables, sofa, and the accessories. The fireplace's curved opening is balanced by the hard-edged vertical slats that frame it. It's beautiful.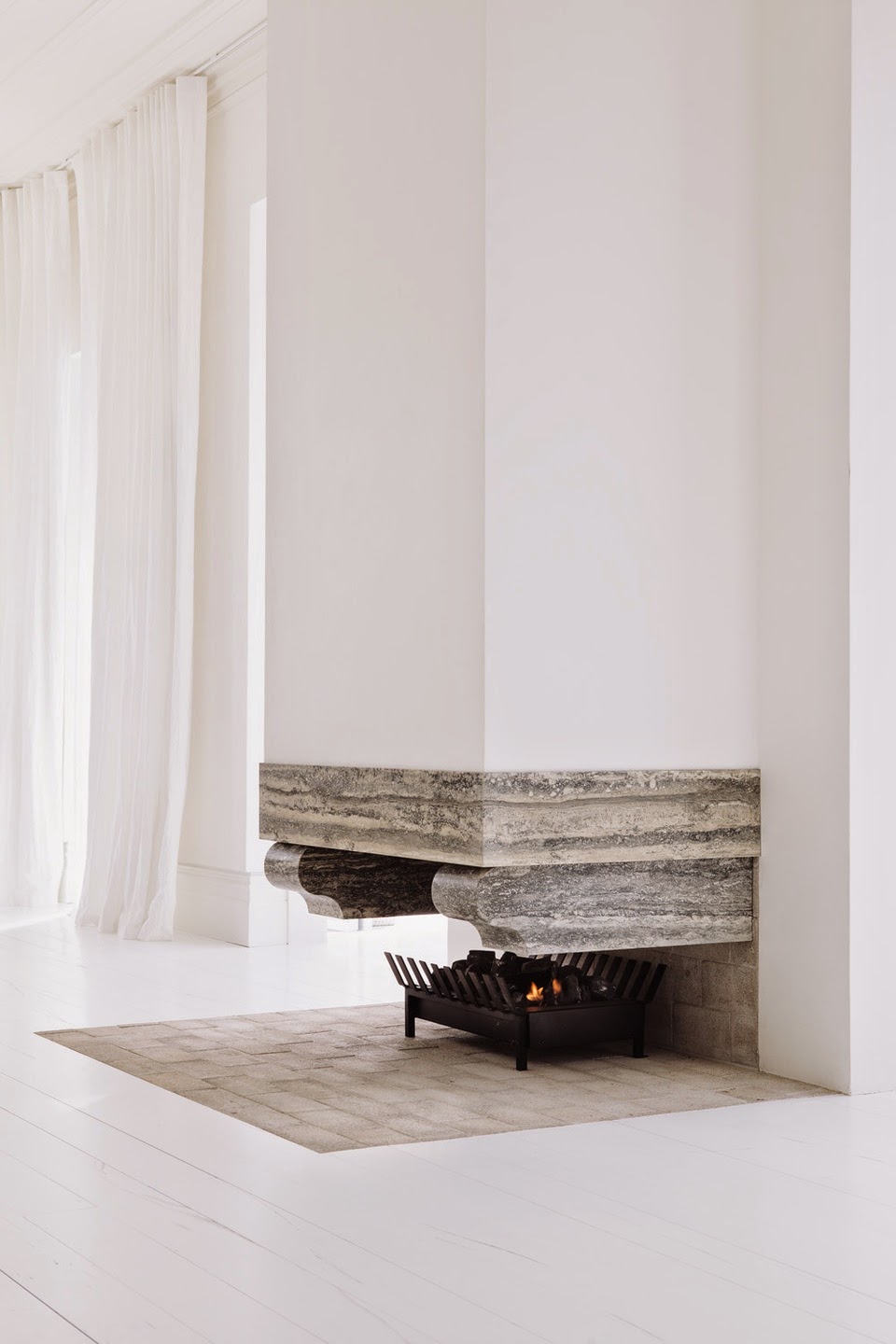 This second design is beautiful in its simplicity. The floating stone seems like an optical illusion. How does it stay up? This fireplace would heat up a room in no time since it's open, so the design showcases a great pairing of function and form.