2018 is going to be the year I tackle my laundry-bathroom renovation. The space has been stuck in the 80s/90s what with its floral wallpaper and really old everything else. I am so eager to get it back to its studs and start fresh!
I haven't bought everything, but one thing is completely set – my sink and faucet. I'm lucky to be working with Blanco on this reno, and it really wasn't hard for me to settle on two essential pieces items – the Blanco Liven laundry sink and Blanco Urbena faucet – both in white, of course!
Beyond these two pieces, I've been collecting ideas about other items as well. Here's one of my design boards.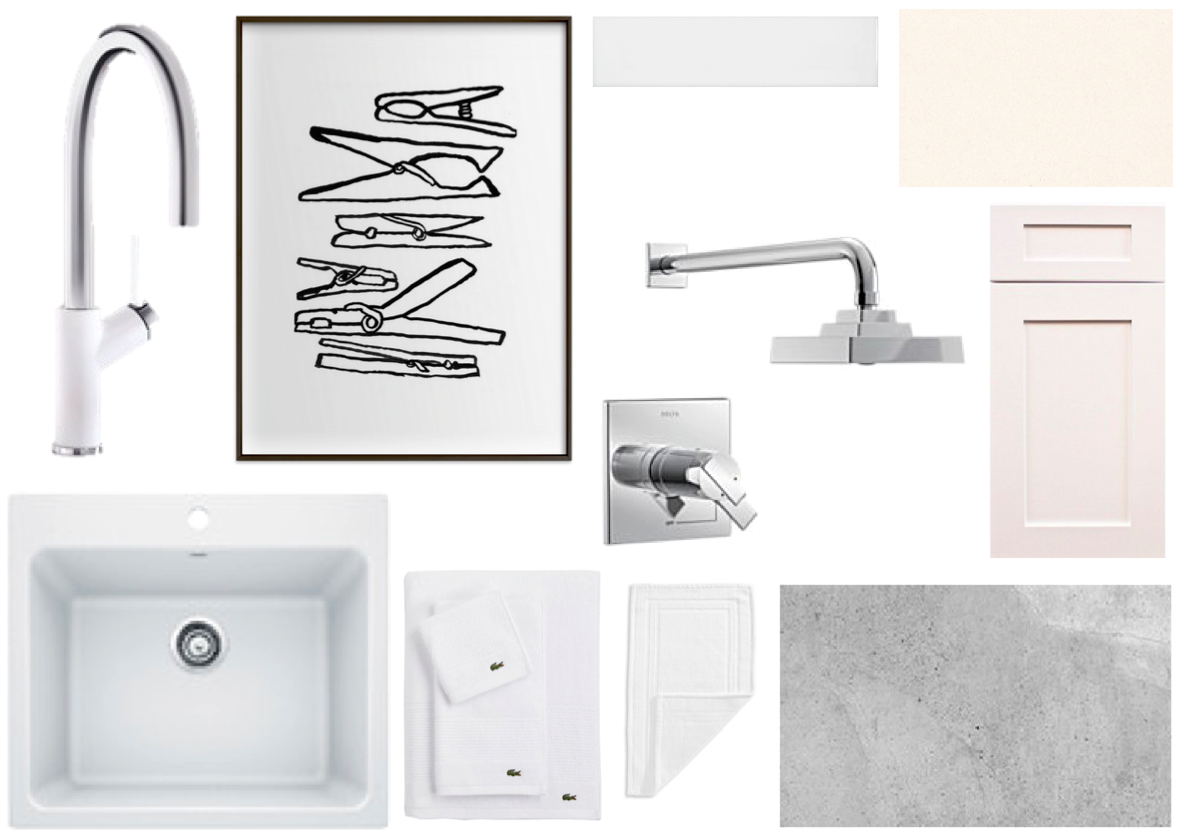 laundry sink, faucet, wall tile, floor tile, art, cabinet door, countertop, towels, shower trim, bath mat
As you can see, I'm going for a simple, modern space with white as the main colour (of course!). I think I've settled on white subway tile (but I might go for a larger version) for the walls and a grey-ish floor tile. I think I'll need to go custom for the cabinet and counter, but I haven't finalized that yet. And I have to settle on a laundry/dryer combo (not pictured), too. Much to do!
All of these are the pretty things. In addition to them, I (or people) will replace the insulation, install a ceiling, redo the door framing, improve the plumbing, and who even knows what else. That's how renos end up going, right?
Thanks to Blanco for sponsoring this project. All opinions are my own.