Did you hear the news about Prince Harry and Meghan Markle spending some time in Jamaica to celebrate a friend's wedding? While I definitely read an article or two about the public outing and relationship status, I happily clicked onto the website of the Round Hill Hotel and Villas – the site of the wedding. There are so many beautiful spaces in this luxury hotel, but I'm zooming in on a beautiful white bathroom for today's hotel to home post.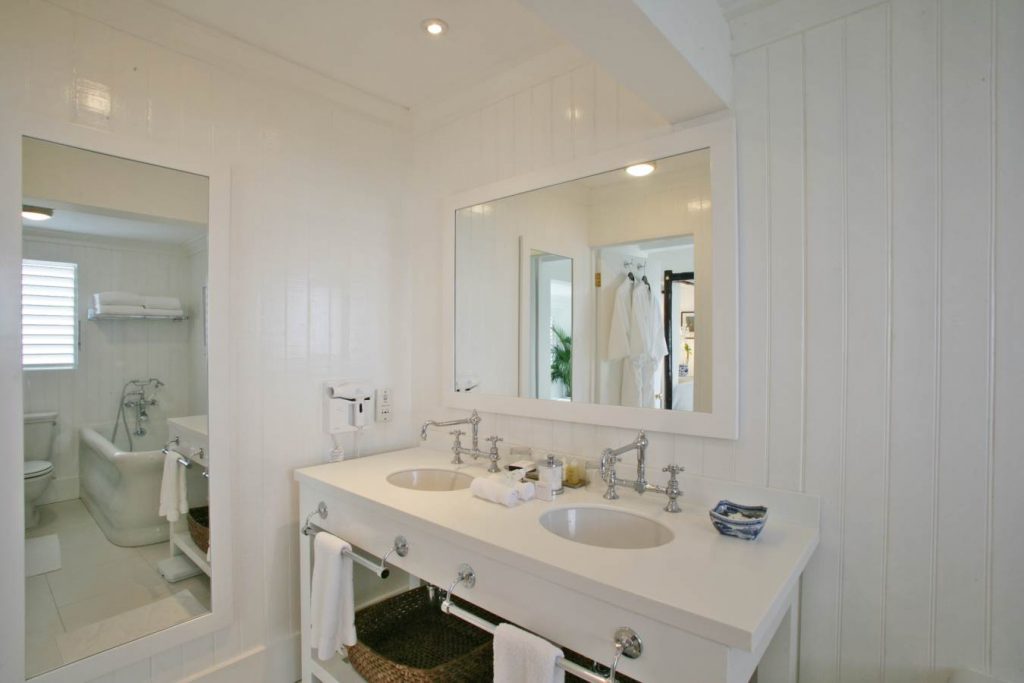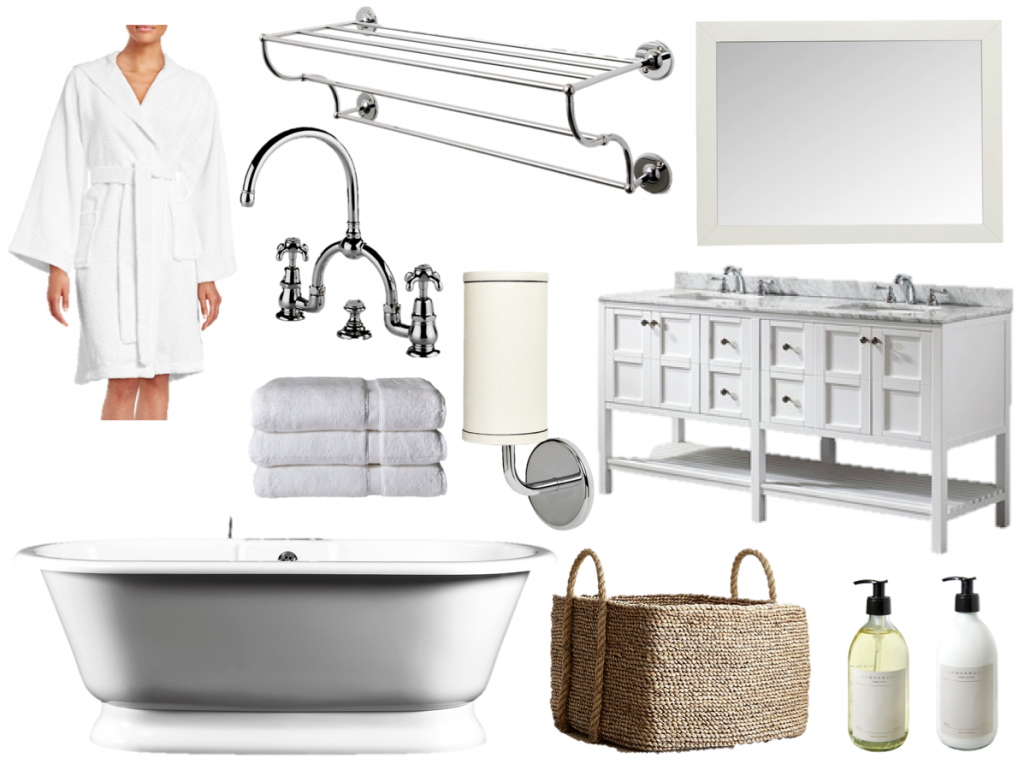 tub, vanity set, mirror, faucet, metal hotel rack, towels, basket, robe
I never tire of a white bathroom.
Save
Save
Save
Save
Save