The Hall bed and breakfast is a dream of a place for any lover of white design. Each room offers such beautiful design, and I'd easily move right on in. Living in white in Tuscany? How could anyone say no?
Let's have a look at one of the rooms, shall we?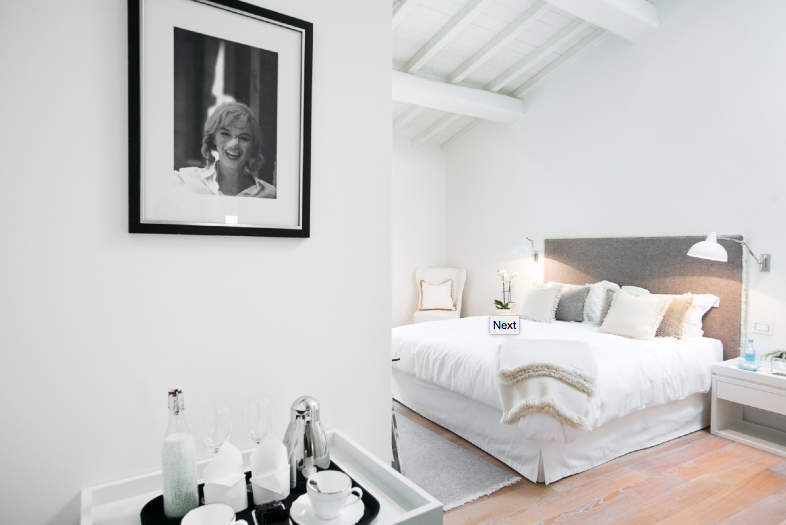 Isn't it serene? The elements in this space are easy to recreate in your home if it's an aesthetic that pleases you. Below is my take on this room.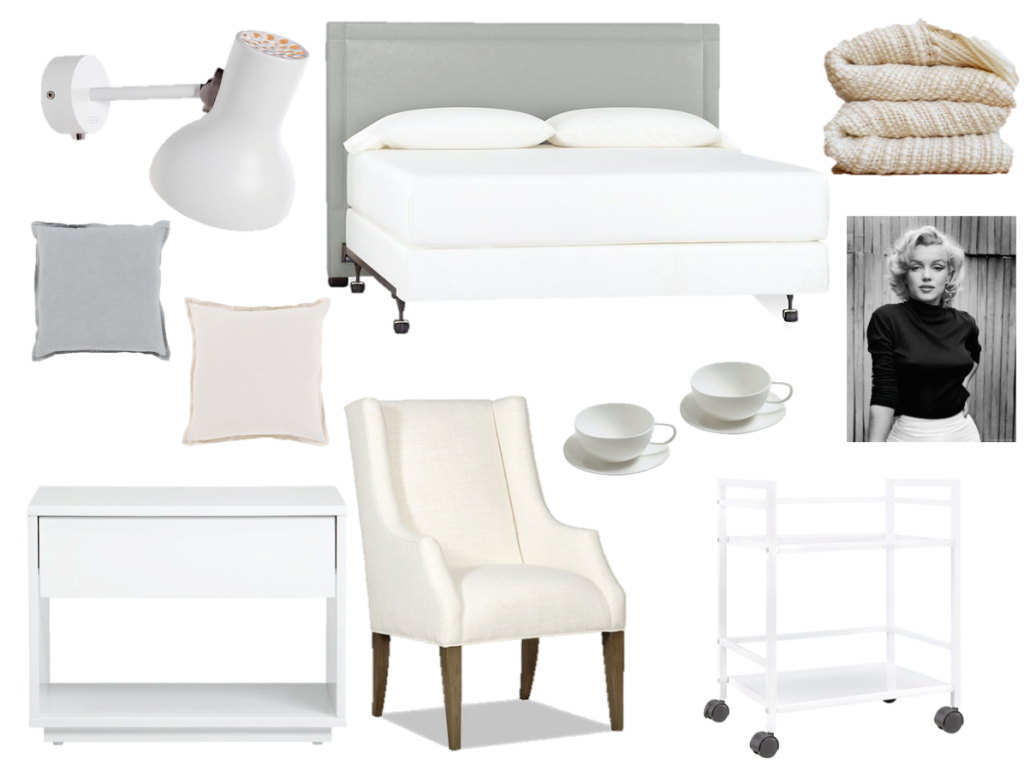 headboard, wall light, blanket, night stand, grey pillow, beige pillow, chair, bar cart, art, tea cups