If you're a regular reader, then you know that my parents have helped me with just about every reno project I've done at my home. They are both very handy people. Dad's great with electrical, plumbing, and BBQ cleaning projects, and mom is a genius sewer, stylist, gardener, and painter. I'd be dumb not to cash in on their talents. (Mom, Dad, I hope you're amused by this introduction.)
So it goes without saying that if they have a project that needs me, I'm happy to help. Most of the time this means that I'm moving a piece of furniture. But recently, my help came in the form of painting. I worked with CIL and helped my parents paint their garage doors. The doors weren't in terrible shape, but since my parents recently replaced all their outdoor eaves and trim, the existing door colour didn't work.
We opted for this CIL exterior doors and trim paint: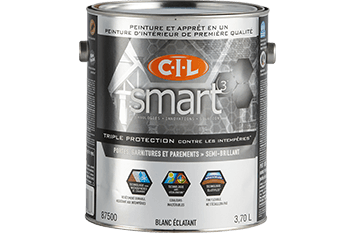 CIL Smart3 Triple Weather Protection Doors and Trim
I picked up the paint at my local Home Depot and had it colour matched to a piece of the eaves. Perfection!
My dad took the lead on the painting. Since this was an outdoor painting project, we waited for the weather report to call for a few days of warmth and sunshine. CIL suggested  (via Twitter) that the ideal temperature for exterior painting is 15°-20°C. (I'm pretty sure that those temps are good for the paint application and the painter's fingers!)
We didn't need to begin with a separate primer because the CIL Smart3 already has a built-in primer (cue the confetti!). Dad liked working with this paint; he reported that there were no bad smells, no splattering, and that the application was very smooth.
Here's a look at the after: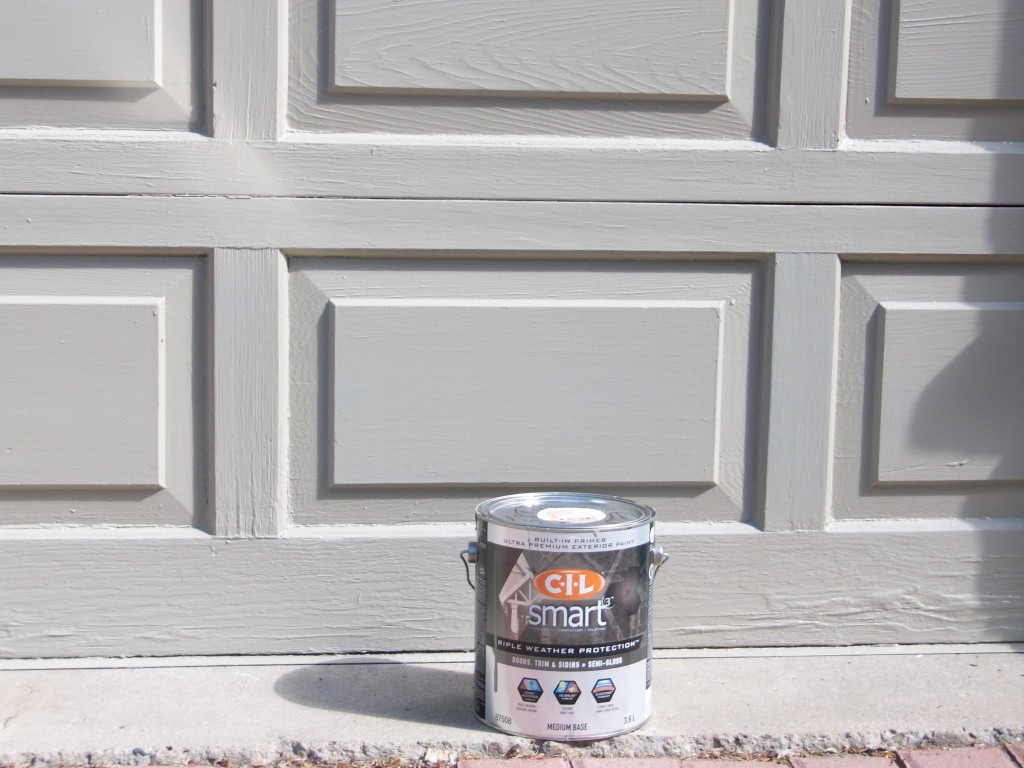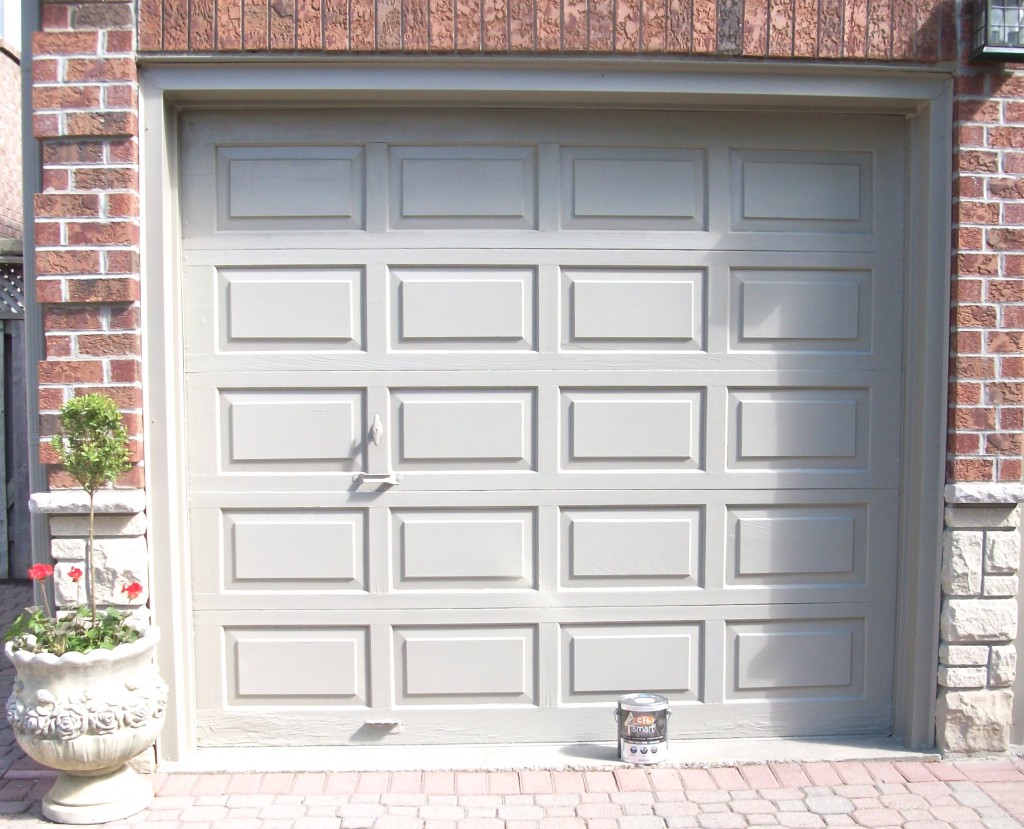 The garage door is a taupe-grey-stone colour that is a perfect match to the eaves and trim. The colours of the whole house are now much more cohesive. It was an easy weekend project that made a big impact to the home's exterior.
Thanks to CIL for sponsoring this post. Photos by Jordana and Dad.