It was one year ago today that I had my PhD defense (an oral exam, an examination of my research). It was a full, intense, and very special day. Even though the day flew by incredibly fast, I hope I remember the feelings I had that day for many years to come.
Considering the countless hours I spent at my desk during graduate school, I thought today's celebratory post could focus on some absolutely stunning offices and desks.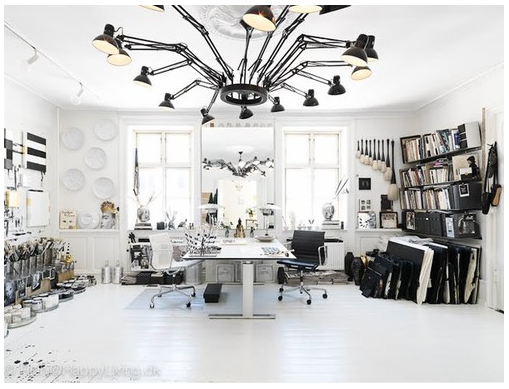 I love the chandelier (via My Luscious Life).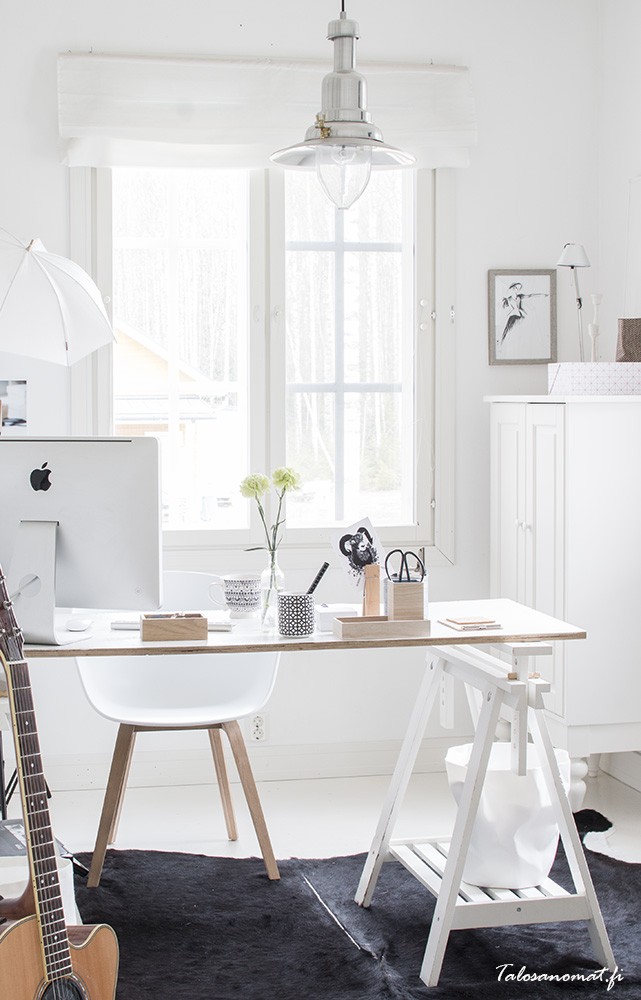 I love the big window (via TaloSanomat).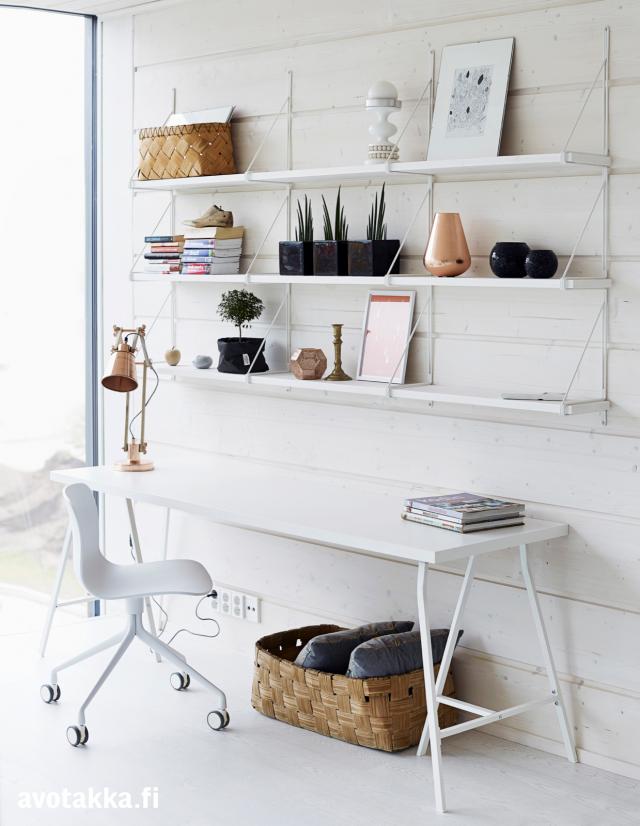 I love the desk and copper accents (via Avotakka).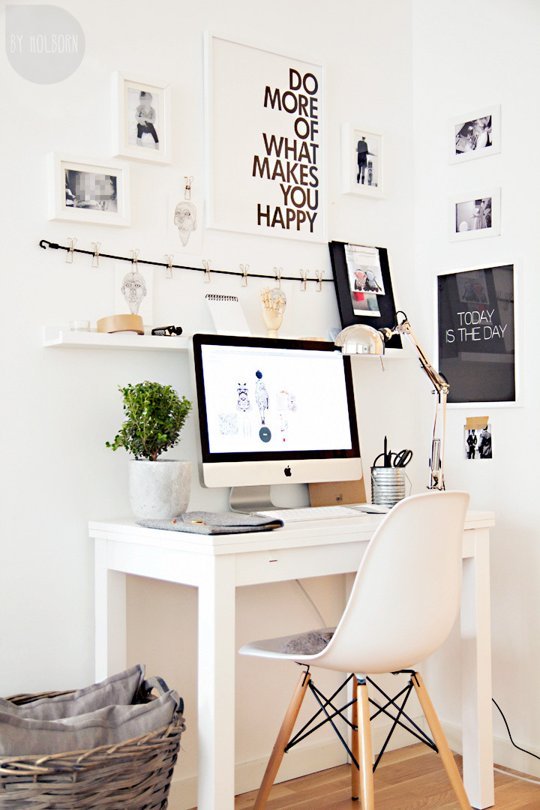 I love the black and white art (via Apartment Therapy).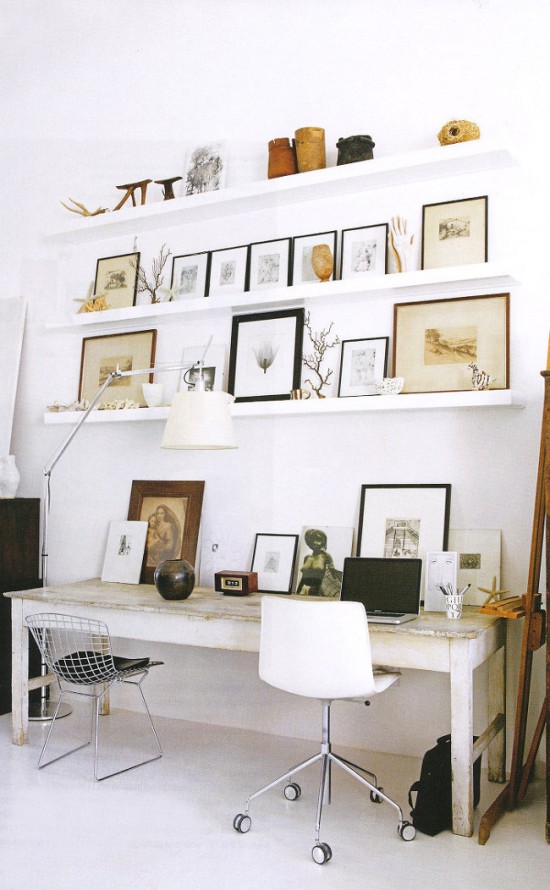 I love the old desk (via Paper & Stitch).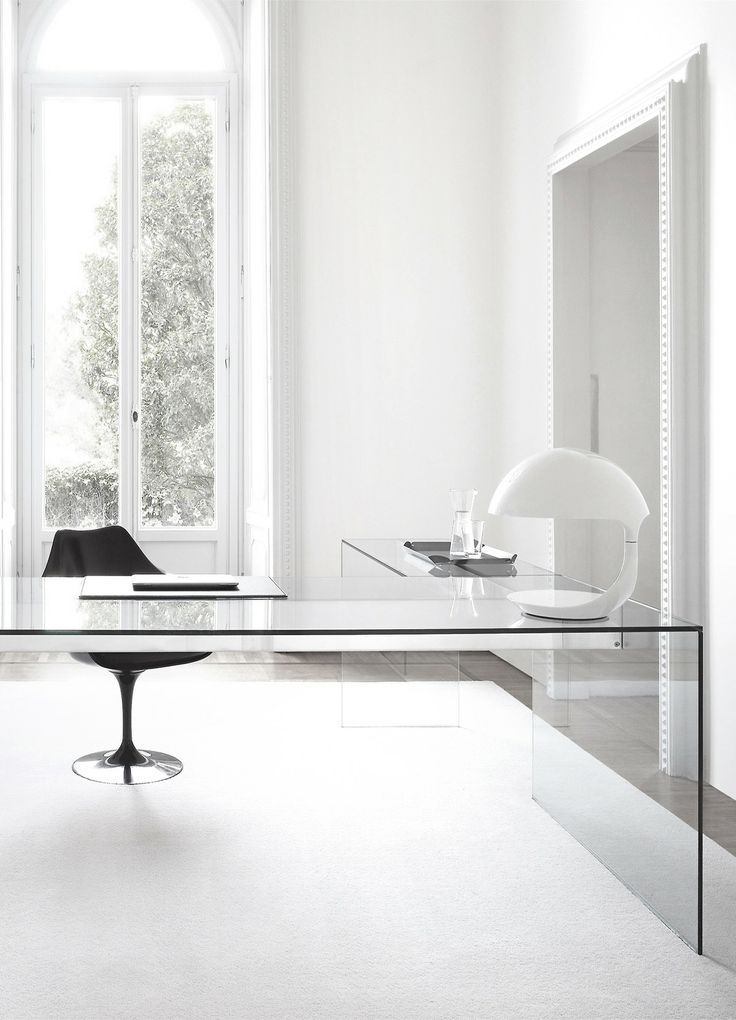 I love the sleek lamp and desk (via Pinterest).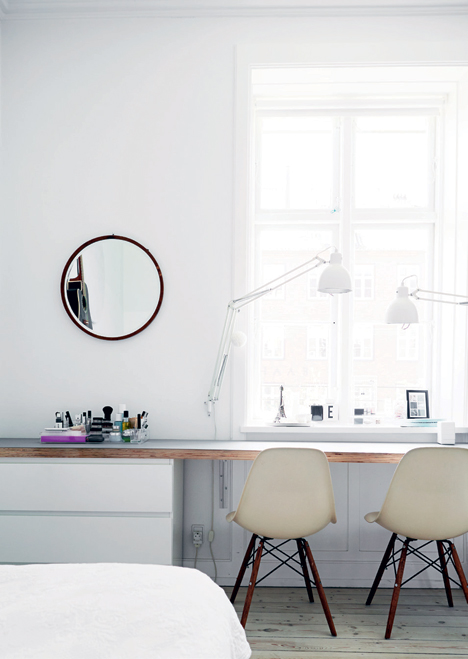 I love the twin desk area (via Emmas Blogg).
Aren't these spaces lovely? Tell me that I'm not the only one who loves office design!