It's Friday! Hooray! I don't know about you but I am feeling quite worn out this week! It was a short week and my week wasn't more busy than usual so I'm not sure why I feel so drained. If you've followed the reno updates this week on the blog and Twitter, then you'll know that my weekend will not be filled with sleep-ins and lounging around with a good book. Instead, I'll be giving it my all as I prime and paint my home (or as much as possible in one weekend) and I also am attending a "how to install backsplash tile" workshop at The Home Depot. I'm looking forward to it all even though it means my lazy days are on hold.
For today I'm leaving you with five bedrooms that showcase different approaches to incorporating books – aka a growing library – into the bedroom.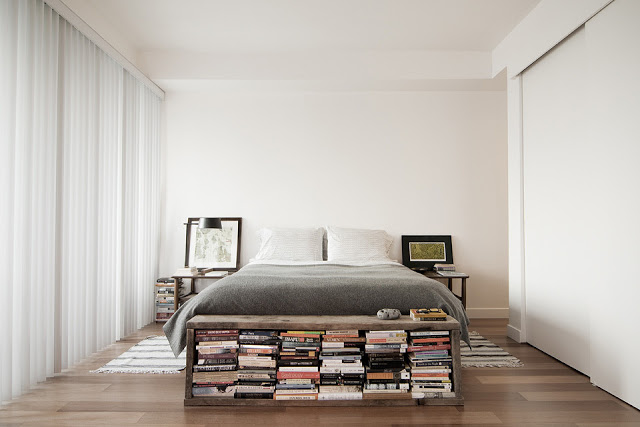 via Snob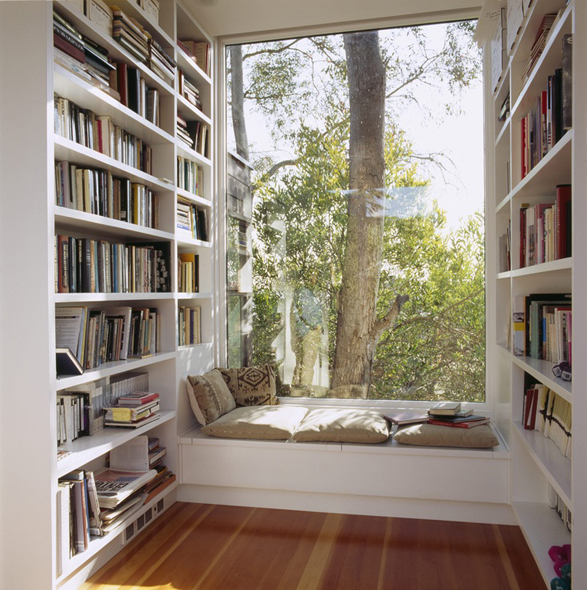 Safdie Rabines Architects via The Fete Blog (I know this isn't a real bed but I couldn't resist adding it in!)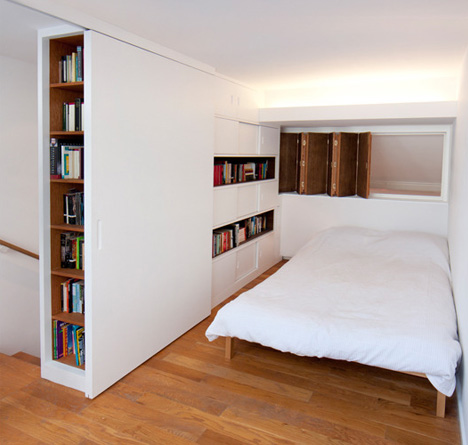 via Alma-Nac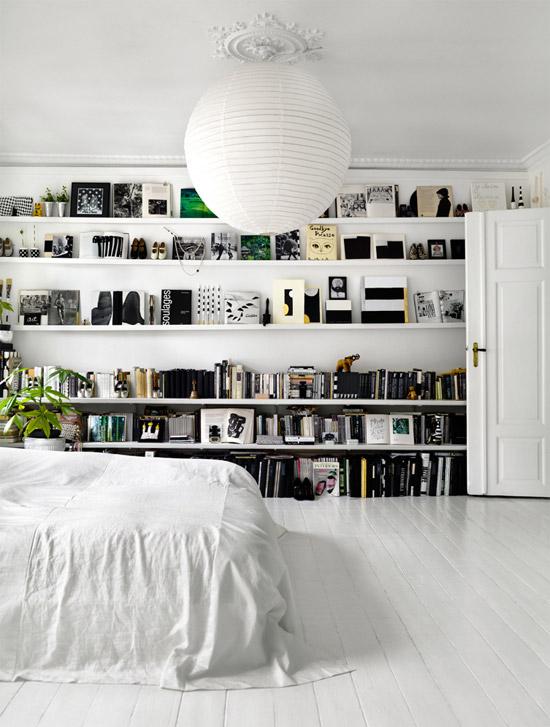 via A Merry Mishap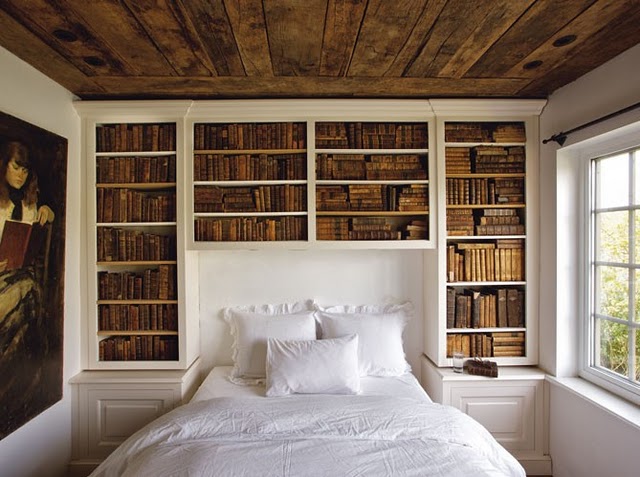 source unknown
What do you think? How do you arrange the books in your house? Are they in every room? Do you pile them high on the floor in your bedroom or do you have designated shelves? I'd love to know!
Happy Friday! Have a great weekend.