If you haven't already come across Canada's art shop Citizen Atelier, let me introduce it to you.

Citizen Atelier was founded by art dealer and PR pro Alessandra Salituri with the help of her web whiz cousin Gabriel McCay. Alessandra curates a highly interesting collection of art from around the world and the pieces in her online shop are certainly unique.
Although there are many dreamy pieces at Citizen Atelier, these are some of my most favourite works that are currently in the shop.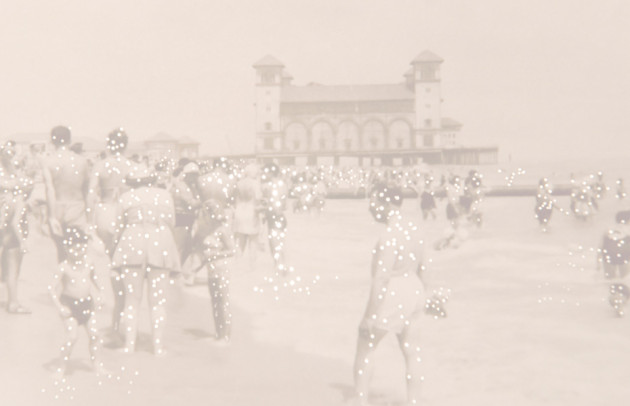 Amy Friend – Atlantic City, 1948, $695-$1495 (Canada)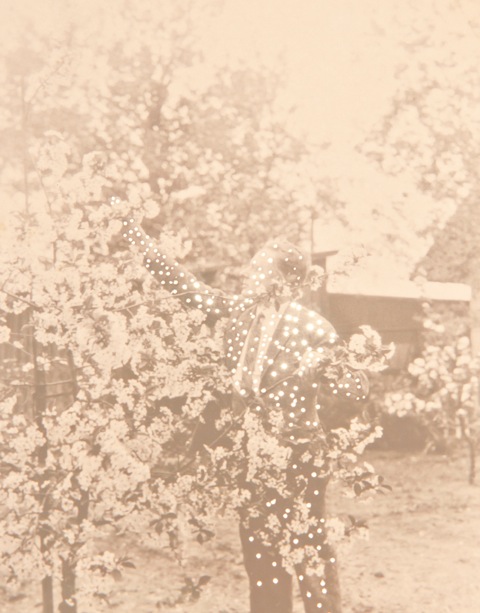 Amy Friend – They Still Bloom, $695-$1495 (Canada)
Amy Friend's pieces are delightfully sparkly.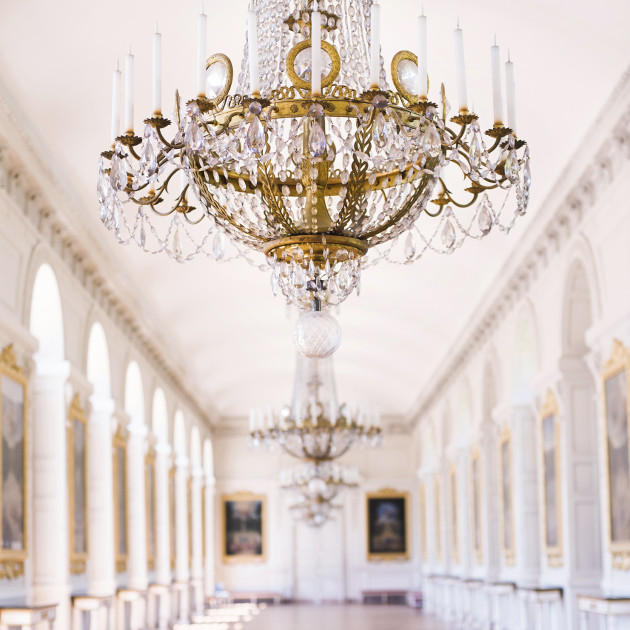 Georgianna Lane – Versailles Chandelier III, $75-$175, (USA)
Speaking of sparkle, Georgianna Lane's collection of photographs from Versailles are so uber-glam and sharp. These images make me want to just go ahead and book a flight to France!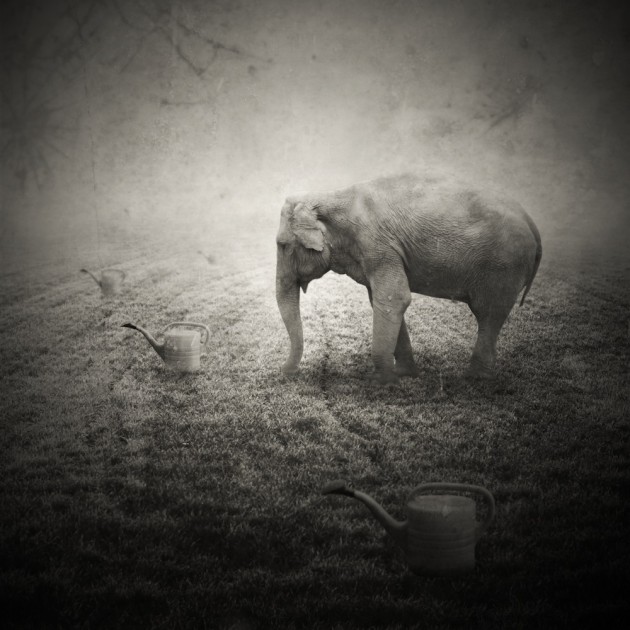 Krysztof Wladyka – Animaly 15, $825-$2850 (Poland)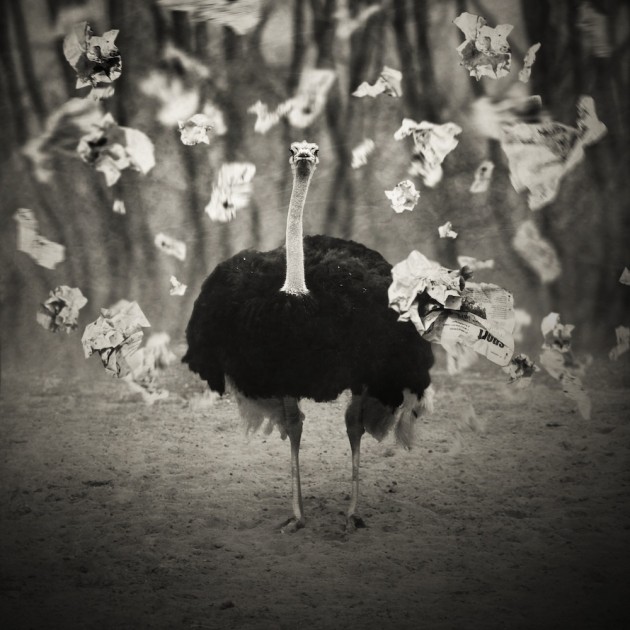 Krysztof Wladyka – Animaly 22, $825-$2850 (Poland)
Krysztof Wladyka's animal prints are whimsical, dreamy, and completely amusing. I love pretty much every one of them because they are so out of the ordinary. Come on, that elephant? Awesome, yes?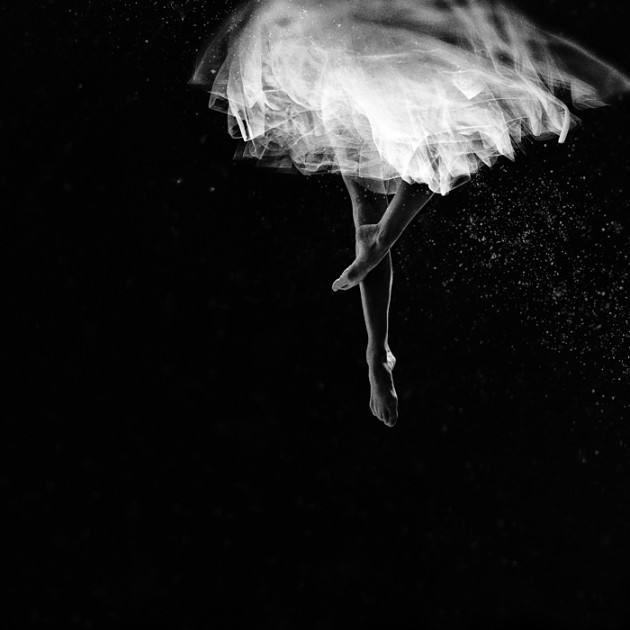 Vanessa Paxton – Ballerina I, $120 (Canada)
Vanessa Paxton's collection of ballerinas are at once strong and delicate. There's serene movement in Paxton's images, and I can see them making a dramatic addition to a bedroom.
I encourage you to go ahead and click on through to the artists' bios. You will be completely impressed with the artists' experiences, awards, and educational achievements. I totally was!
So how exactly do these gorgeous pieces of art look in real rooms? Have a look at some of the photos from Citizen Atelier's lookbook (styled by Christine of Bijou and Boheme, photos by Toronto-based photographer Ashley Capp).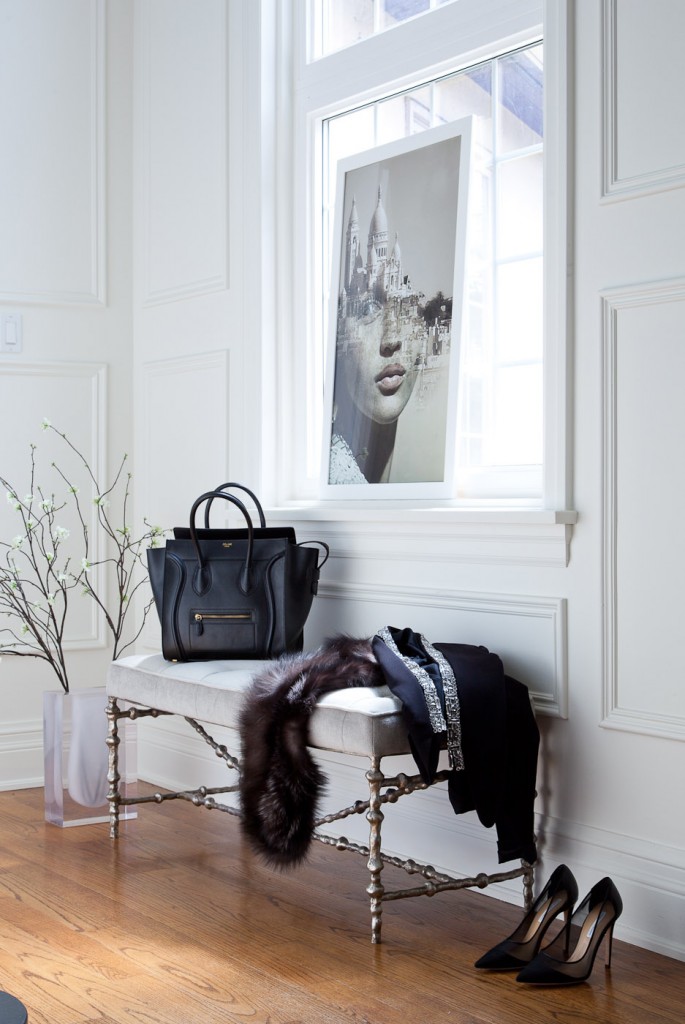 art by Antonio Mora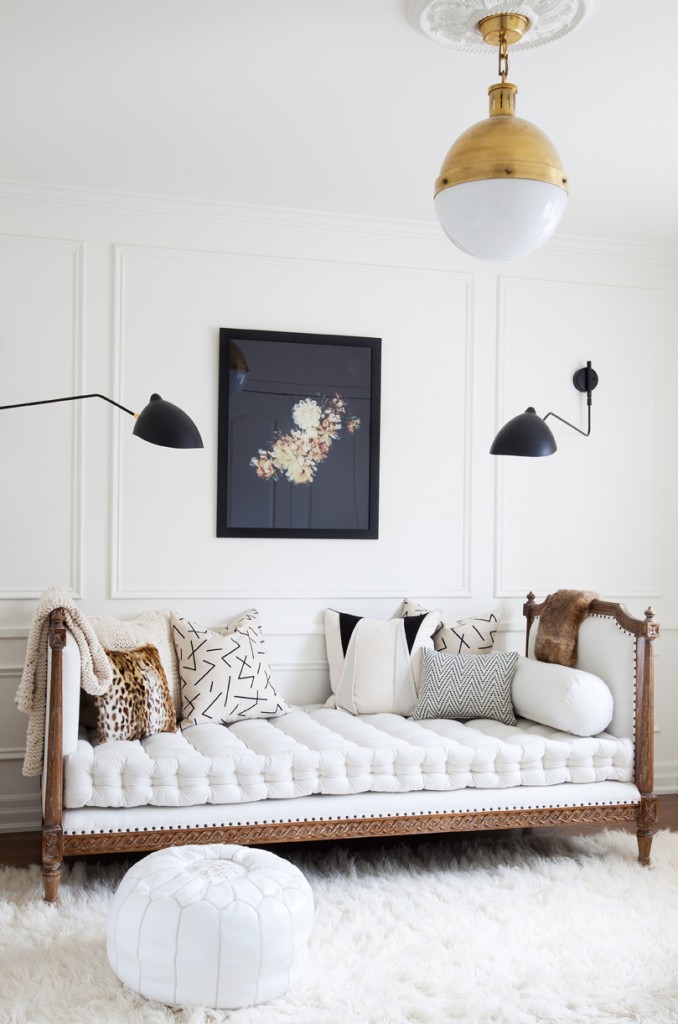 art by Ashley Woodson Bailey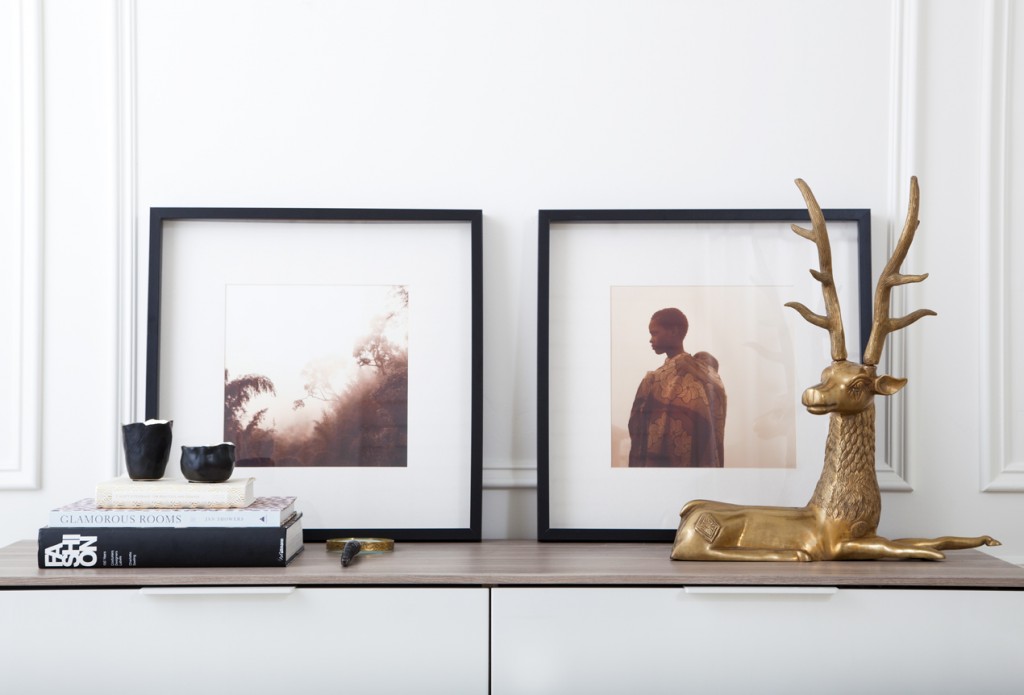 art by Michael Wou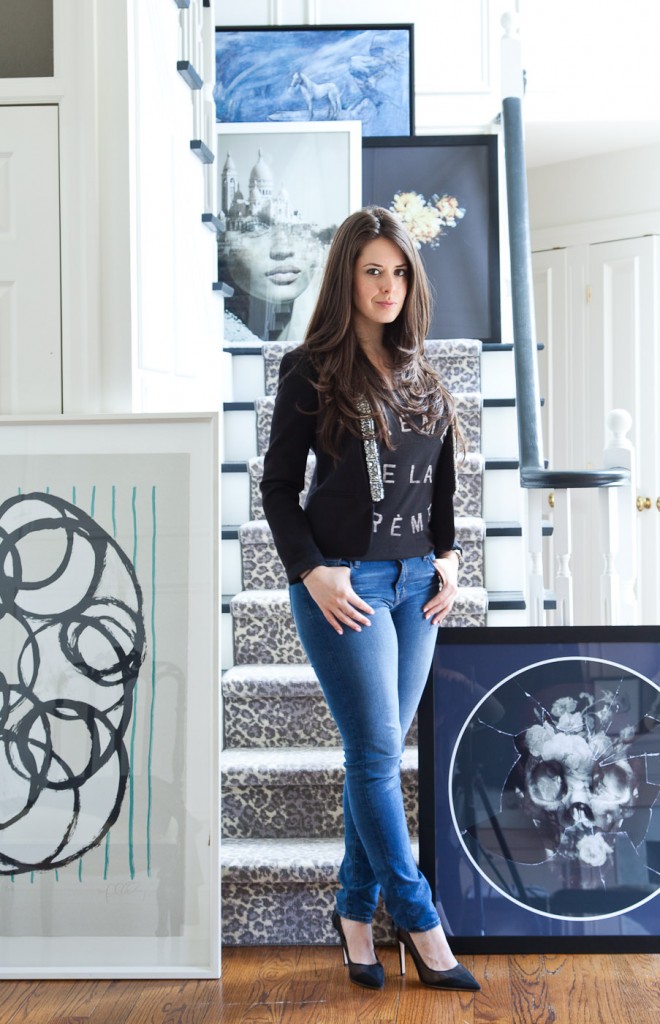 I was thrilled when Citizen Atelier's owner Alessandra Salituri agreed to answer a few of my questions about her work and approach to design. Read on to learn about Citizen Atelier's beginning and what inspires Alessandra.
Jordana: How did Citizen Atelier come to be? 
Alessandra: I have always had a love for interior design and art. My mother is a painter and I grew up in a creative environment, attending art fairs and gallery openings. Becoming an art dealer was a natural progression. Though even in that line of work, I always felt there few places to purchase art in Canada that fit my style and also offered the option of some affordable pieces. Over the years and through my travels in Europe and the US, I had come across the work of some very talented international artists. I wanted to share their pieces with a Canadian audience.
J: Where did the name "Citizen Atelier" come from?
A:¬†The name was very much inspired by my hometown, Montreal. In the city, having your own atelier where you produce creative work, whether it be art, jewelry and sculpture, is quite common. I too have an atelier where I store and display the work of artists I represent. I wanted the store to feel homey and approachable, as though you were spending an afternoon touring a friend'Äôs French-inspired studio. And I liked the word 'ÄúCitizen'ÄĚ because I wanted the name to have a little edge to it. Citizen Atelier literally means 'Äúthe people'Äôs studio.'ÄĚ
J: What three words would you use to describe Citizen Atelier?
A: I would say that three words that I hope define the brand are dreamy, luxurious and accessible.
'ÄúDreamy'ÄĚ because I have always been attracted to art that has a magical quality. A lot of the work in the atelier is surrealist photographs where the photographer explores the inner world of dreams and their intersection with reality. I personally have filled my home with this type of art and find it inspires me to live my best life.
'ÄúLuxurious'ÄĚ because I wanted to ensure that every piece in the atelier was special and made with the highest-quality materials, like long-lasting archival canvases and Hahnem√ľhle photo rag paper which has a beautiful smooth surface. I also wanted to offer some pieces, even large-scale statement artworks, at a more accessible price point.
J: How do you go about curating the Citizen Atelier collection?
A: My vision for Citizen Atelier was bringing together both well-established and emerging artists/photographers from across the world. I pick the art based on what I would have in my own home (and my home is actually filled with many pieces from the store!). I found the artists and photographers while visiting galleries, attending art fairs, searching online and some I had previously collaborated with as an art dealer. It took a year for me to curate the initial collection. The exciting thing is the site is ever-evolving and we have some wonderful artists/photographers joining the atelier throughout the summer and fall.
J: What is the best part of your job?
A: The best part of my job is definitely meeting and connecting with the artists. They are all such creative and kind individuals who chart their own path. There's also such a thrill in finding new artists and photographers whose portfolio takes my breath away. And getting to work with my only cousin who does the website design and development is such a blessing too. We were born one week apart and live on opposite ends of the country. It allows us to keep connected on a regular basis!
J: What is the most challenging part of your job?
A: The most challenging part is probably balancing it all! With Citizen Atelier, I wear numerous hats: creative director, marketing manager, (learning-as-you-go) financial officer! I also work as a public relations consultant for a Montreal firm. It requires a lot of organization and long hours. At the end of the day though I am lucky to be doing work that is creatively stimulating and makes me happy. You'll often find me at my favourite coffee shop on a Sunday brainstorming on how to make Citizen Atelier the best it can be. I do try to fit in as much downtime when I can, whether it be playing tennis, dinners in Montreal's Le Plateau neighbourhood or relaxing with a pile of magazines and my dog! 
J: Describe your favourite space in your home.
A: My favourite space in my home is definitely my bedroom. It has a monochromatic palette with a lot of white and textures like faux-fur throws and wood furniture. I wanted to keep the design minimalist and serene to have a quiet place to relax in at the end of the day. My room faces a local park so my favourite part is definitely feeling like I live in a cozy little treehouse!
***
Alessandra, thank you so much for sharing the Citizen Atelier story with us. I appreciate your approach to curation and commitment to a balanced work life. Like many of my readers, I'm sure, I am inspired by places and people I come across in my travels, and I love how art completes (or inspires) a space. How fun (and difficult) it is to fill your shop with such beautiful pieces of art!
Many thanks to Alessandra.