I have a feeling I'm going to be talking about bathrooms for quite some time here. Let me know if you're bored. I've got two bathrooms in my house that I need to do something with. I've ripped off the wallpaper and although I don't have the budget to do full-on makeovers, I do need (want) to do some updating. I'd like to replace the vanities in each bathroom asap. The paint, faucets, and lighting are also pretty big priorities. Eventually I'll replace the floors and figure out a better use of space in the main bathroom upstairs. I've been floating around online searching out some great white bathrooms for inspiration. Mine are going to be white…no surprise there.
In this first space I love the free-standing tub. This is definitely on-trend for 2013 (and a few years after that, I predict). My own main bath is big enough to do the same so when I get more money (a big lottery win?) I may consider doing something like this. It's so sleek!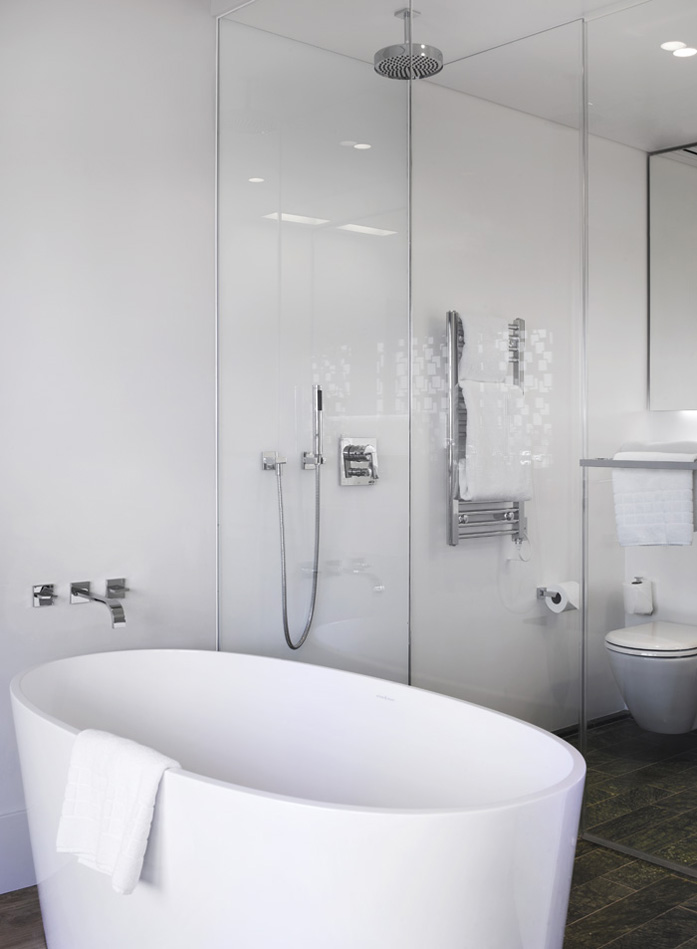 In this second bathroom I love the thought of putting the mirror over the wall of windows. The windows act as an artistic backdrop for the gorgeous gold mirror.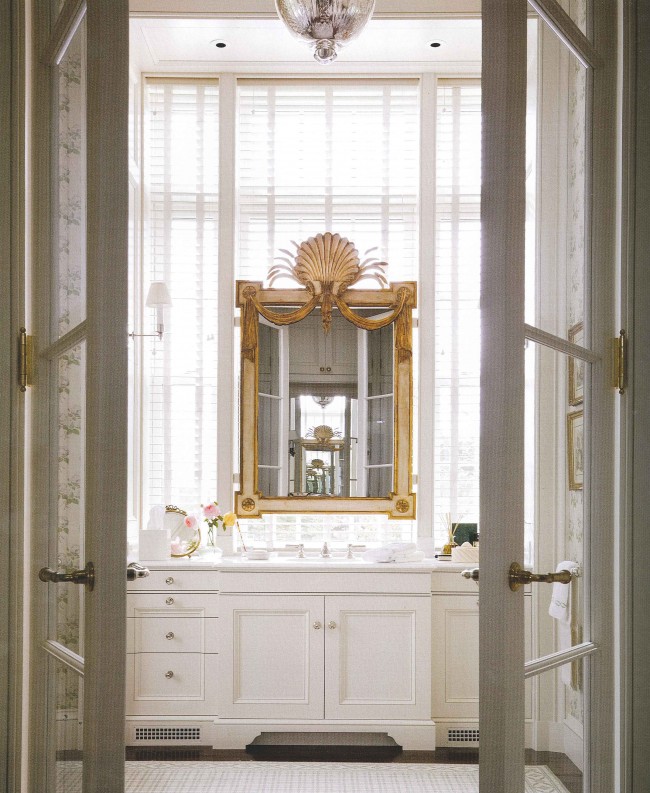 via The Perfect Bath
I think the layout in this third bathroom is pretty unique. It looks like the shower was installed in between the two vanities. I think this is a pretty interesting use of space.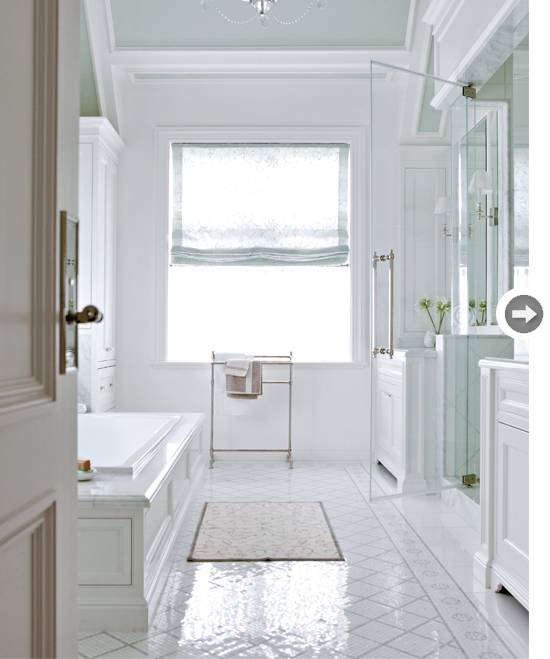 via Style at Home
The fourth bathroom has the most incredible window and molding details. It's just so striking. The vanity seems too small for the space and the grand ceilings though. What do you think?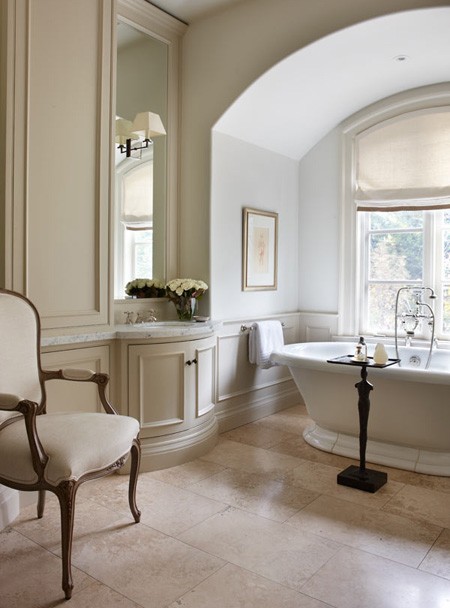 Julie Charbonneau's home via House & Home
Finally, in Sarah Richardson's design, the tiling is an obvious eye-catching statement. I love the shades of white used in this space and the vanity is beautiful. But am I the only one who thinks that the sconces and mirrors are completely out of proportion in this space?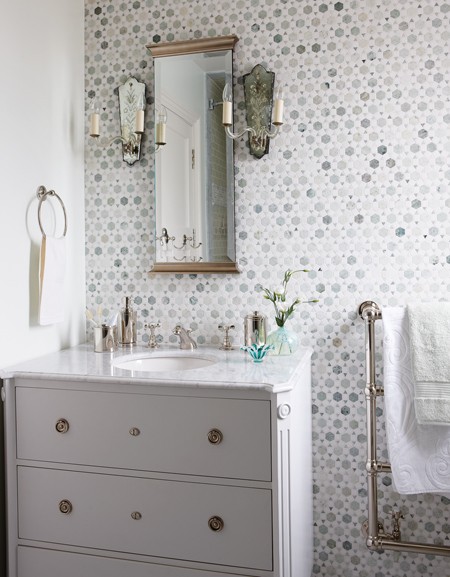 Sarah Richardson design via House & Home
So, I'm curious – what are your essentials for a worthwhile bathroom reno? Do you go for the whole room or is it possible to update the space without tearing out all of the existing fixtures?
Have a wonderful weekend everyone! It's a long one here so I'll see you back on Tuesday if I am too relaxed to post on Monday!