My parents' renovation is ongoing (I think it's been almost a year now!?) and the most recent improvement has been completed in the laundry room. A while ago they installed this faucet in the laundry room…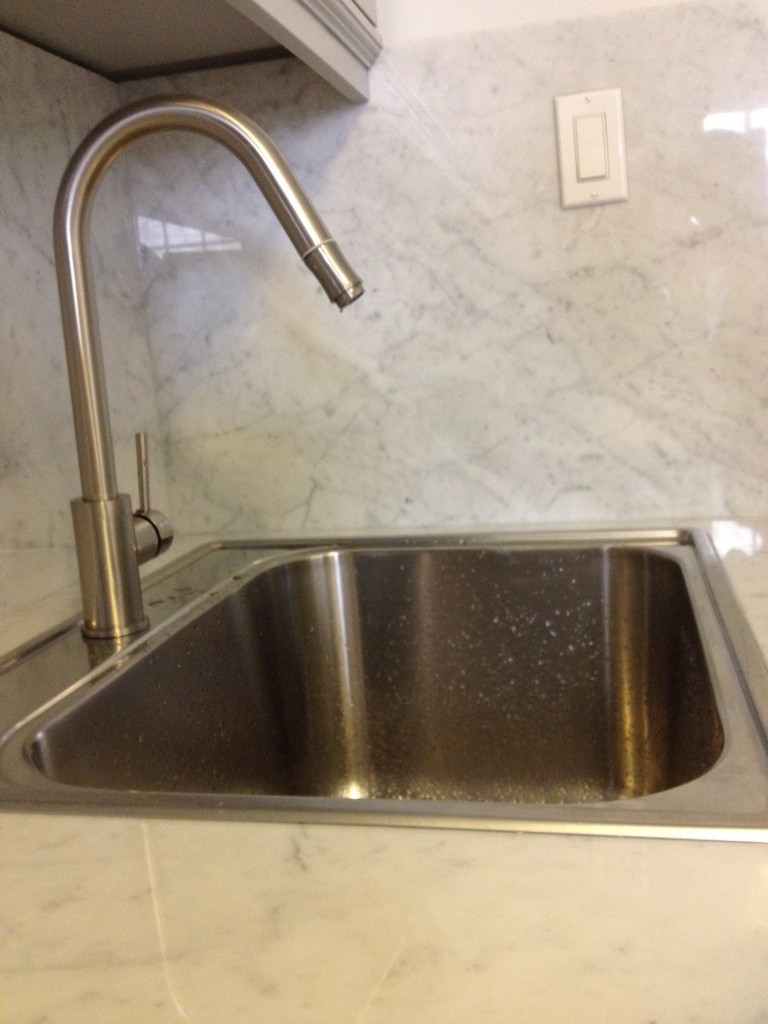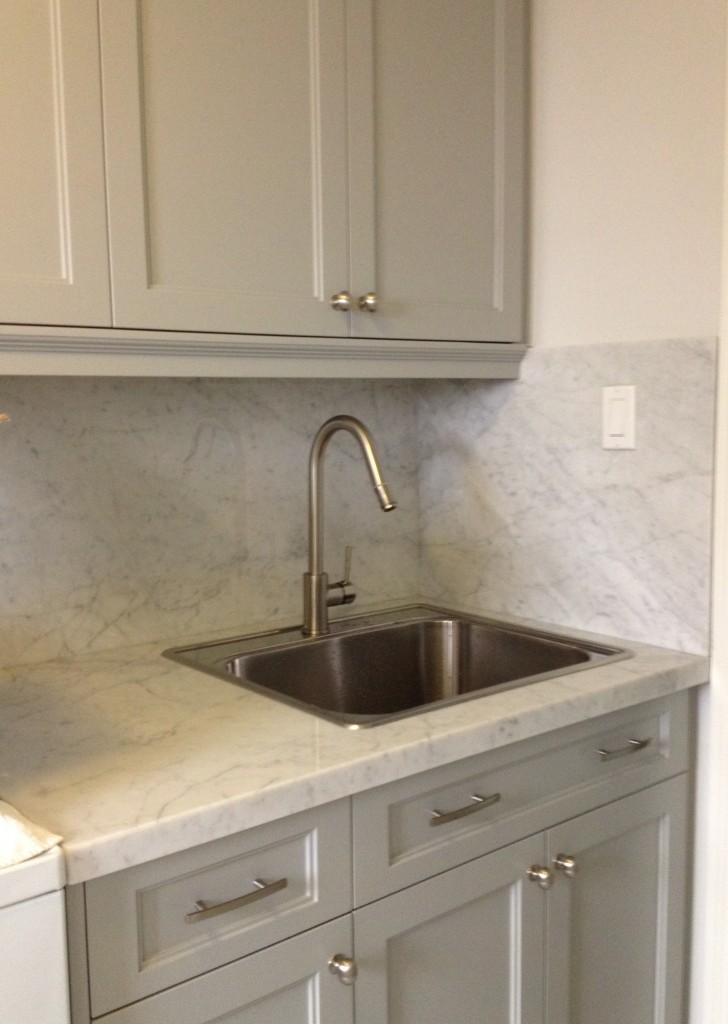 but as you can see, the spout is much too curved and the water sprayed everywhere rather than directly over the drain. Well, our friends at Delta solved this problem for us! They generously sent over a Trinsic Pull-Down with Touch2O Technology and my dad installed it just a couple of weeks ago. It is working like a charm!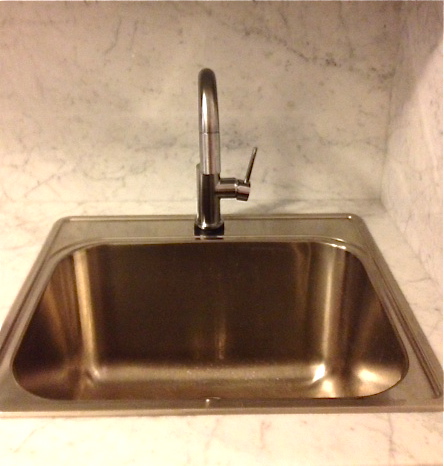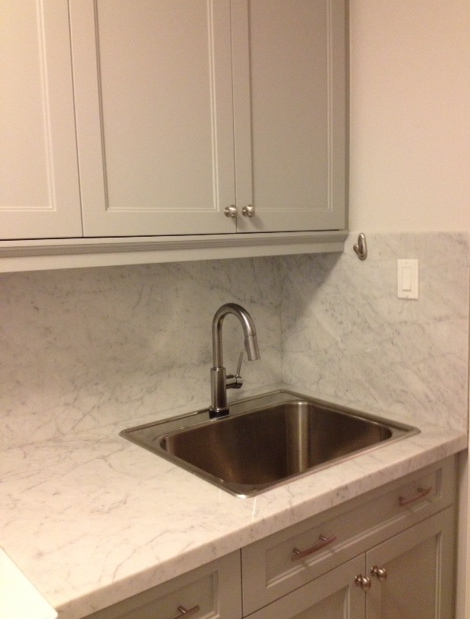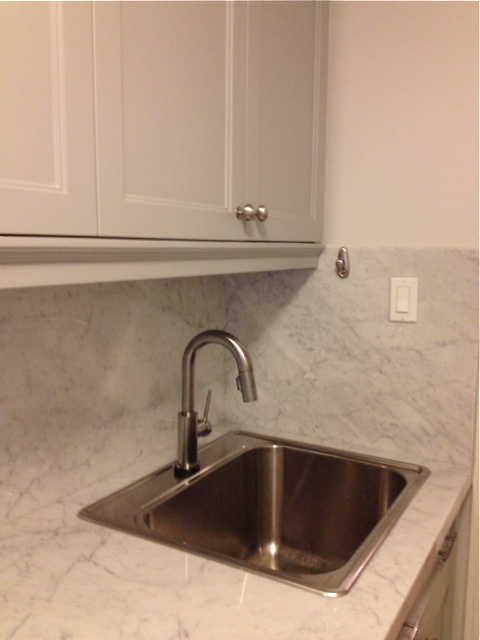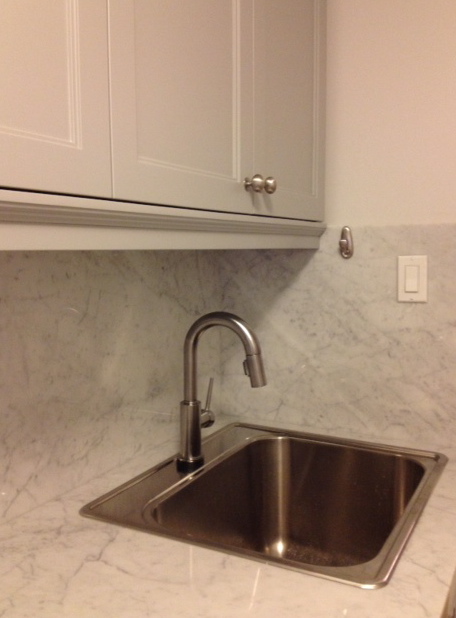 The Trinsic Touch2O faucet by Delta is a much better fit for this laundry room sink. The sink and faucet need to be a highly efficient work horse for my parents and they are really enjoying the convenience of the Touch2O technology. No turning on the tap with this one – just touch to turn on and touch to turn off. Simple…and extremely useful when your hands are full!
And one more thing – my dad – who is very capable when it comes to plumbing and electrical work – was so impressed with the clarity of the installation instructions. He made me look at the details on every page (yes, Dad, I was definitely interested!). He actually did say that it was one of the best installation instruction guide he's ever used!
Many thanks to Farah and Delta for arranging this for us.