I've been browsing the Luxury Retreats website ever since I saw that The Bucket List Family stayed at a gorgeous place in Mykonos, Greece (watch their video). I believe they stayed at the Okyroe, the villa I'm featuring in today's hotel to home: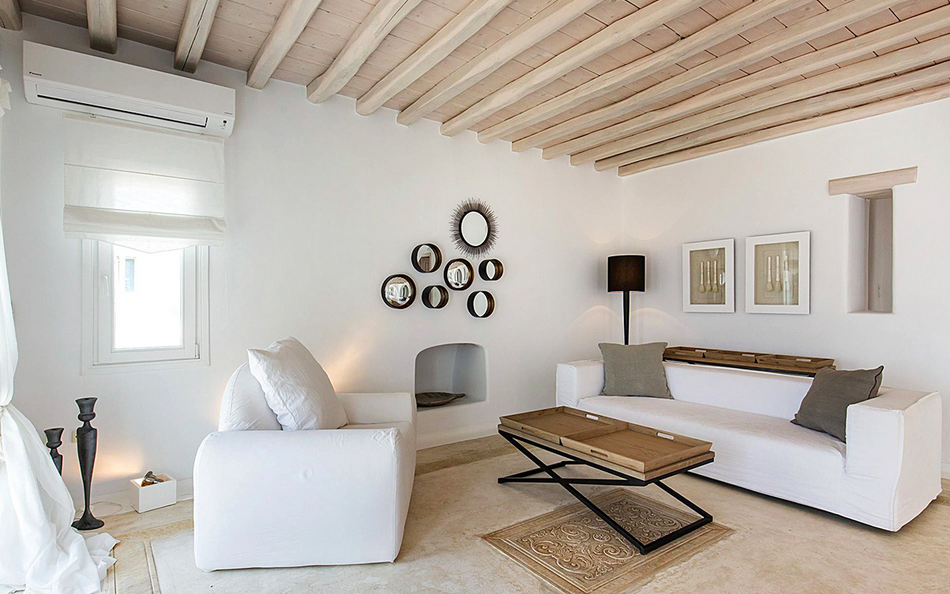 Okyroe, photo via Luxury Retreats
The Okyroe villa sleeps ten (5 bedrooms, 5 bathrooms) and costs $1,307-$3,105 per night. This is not your average hotel. This is a luxury retreat!
I opted to recreate the living room because I really liked the look of the circular mirror above the fireplace. That was my starting off point for today's recreation.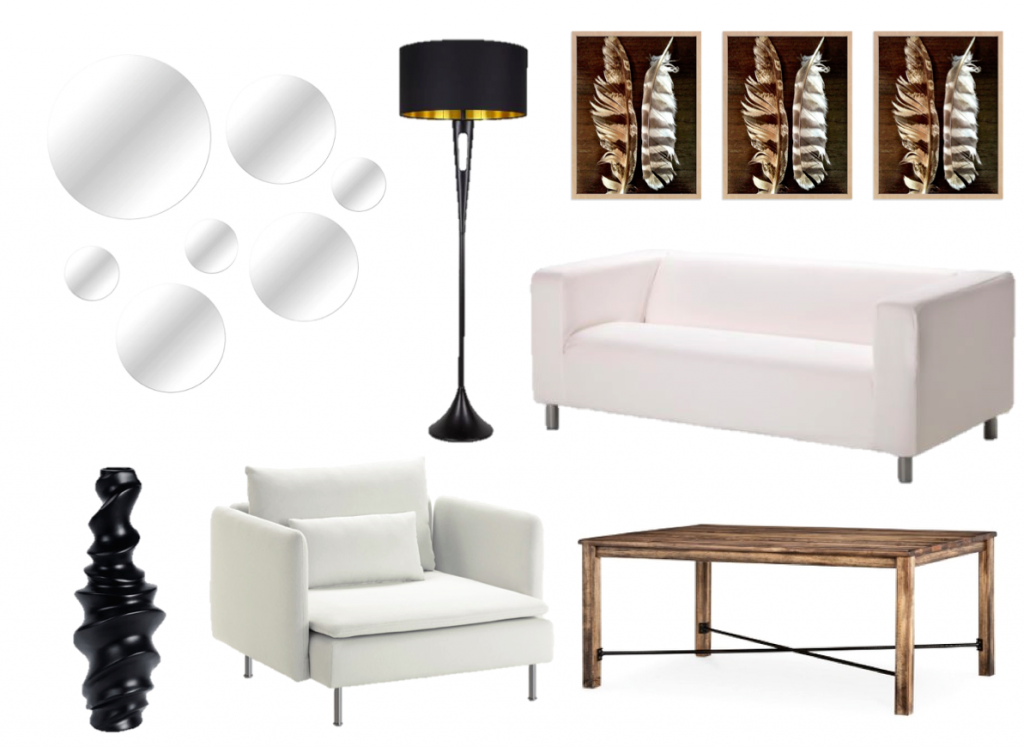 round mirror set, sofa, armchair, coffee table, floor lamp, ceramic vase, art
The total cost for all of the above items is approximately $1800…likely cheaper than a one night stay in the retreat!
Save
Save
Save
Save
Save
Save