I was going to title this post "What the tuft?" Say it out loud. Am I the only one who hears the similarity between this phrase and another popular one with a curse word in it? Just sayin' that it might be a nice alternative if you're not the swearing type.
Okay. Enough about that. On to the purpose of this post. Today, we're learning about tufts.
A tuft can refer to several things, but in the design world, a tuft is the ornamentation that is used in the depressions of drawn-together fabric on, for example, a cushion (learn the other meanings at Dictionary.com). Let's look at some gorgeous tufted pieces so you get the idea.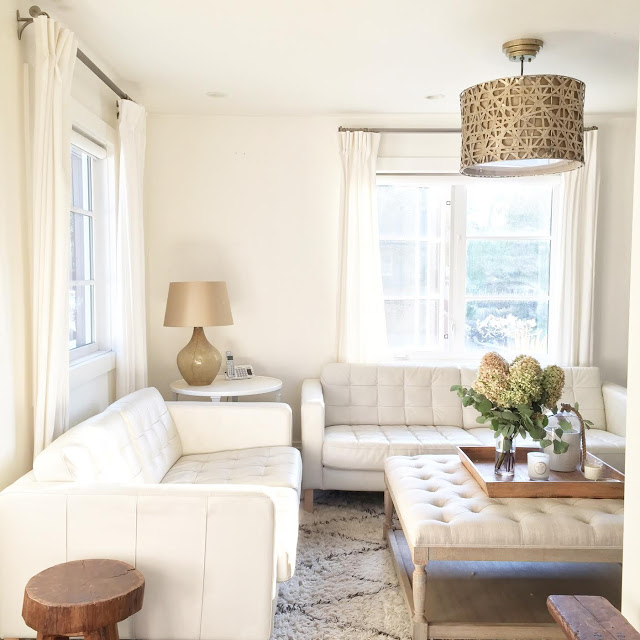 tufted sofas and ottoman in Erica Cook's family room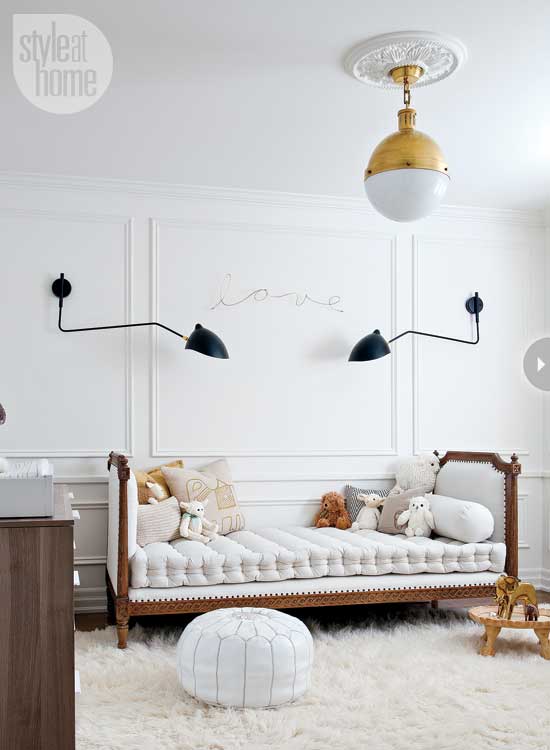 a tufted daybed in Jasper's nursery designed by Christine Dovey, featured in Style at Home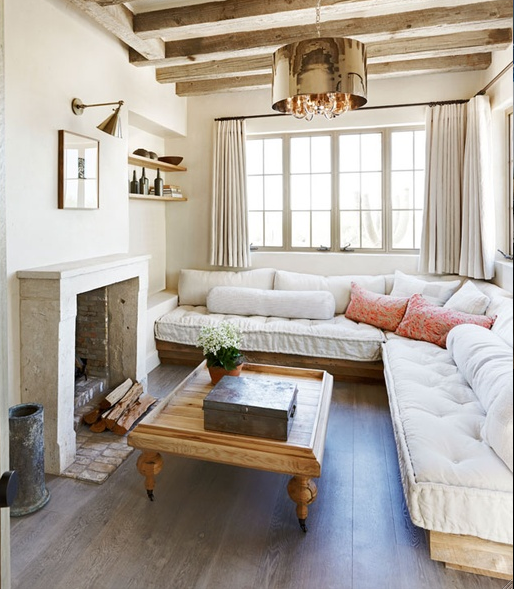 tufted corner sofa, via Greige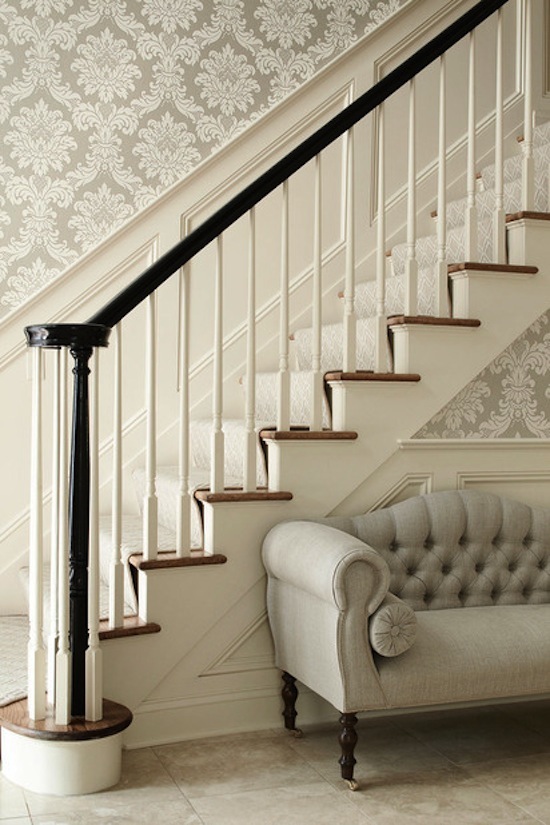 a tufted bench, design by ML Interior Design, via The Zhush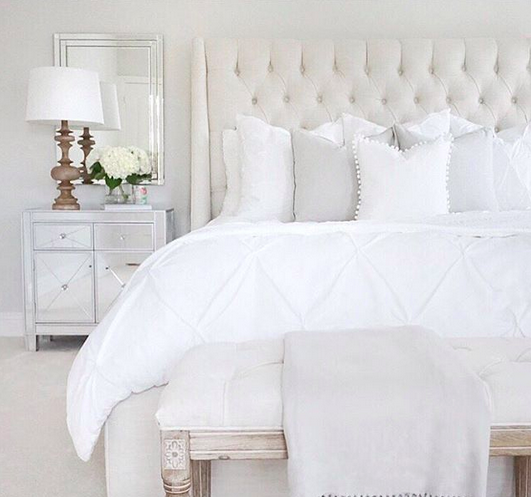 tufted headboard, the Decor Diet
Here are some tufts in the marketplace: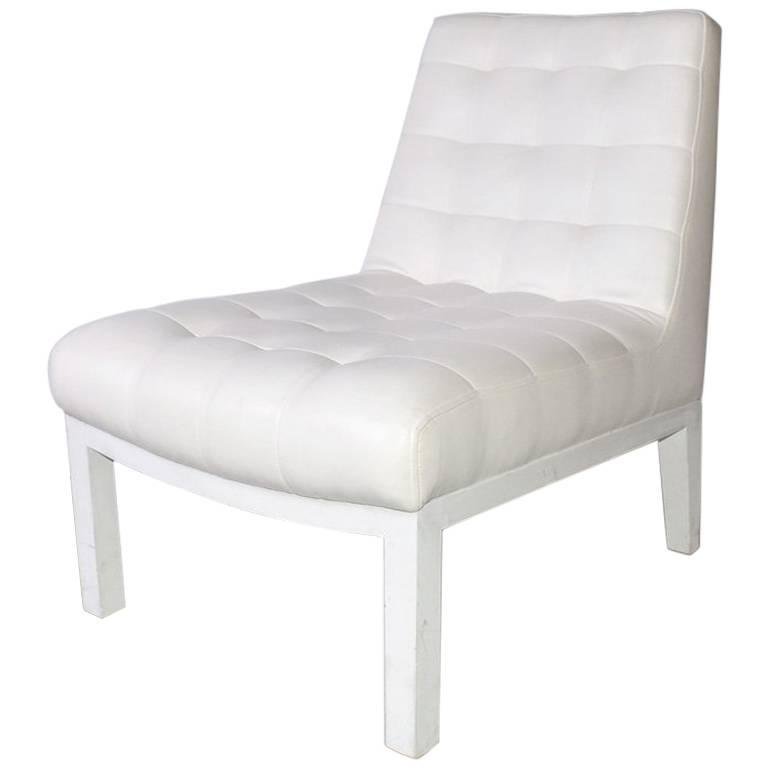 tufted slipper chair, via 1stDibs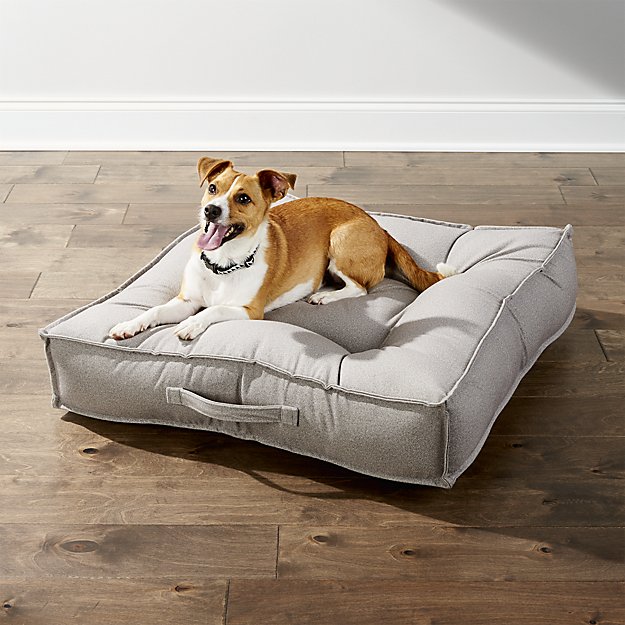 tufted dog bed, Crate & Barrel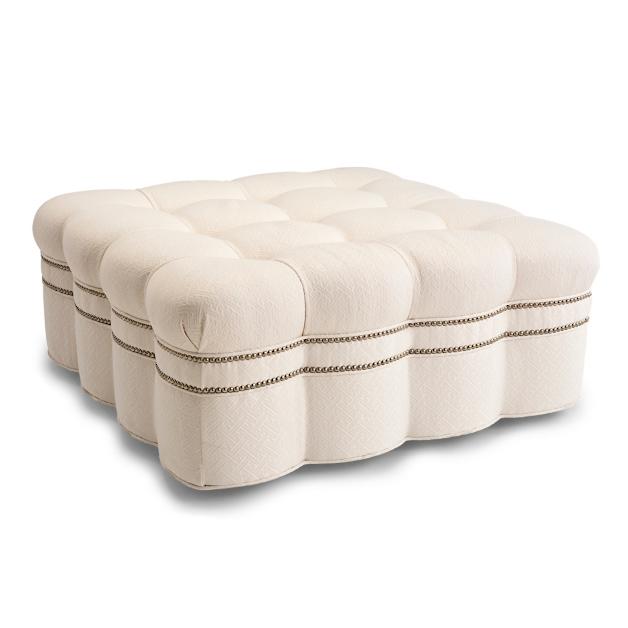 tufted ottoman, Frontgate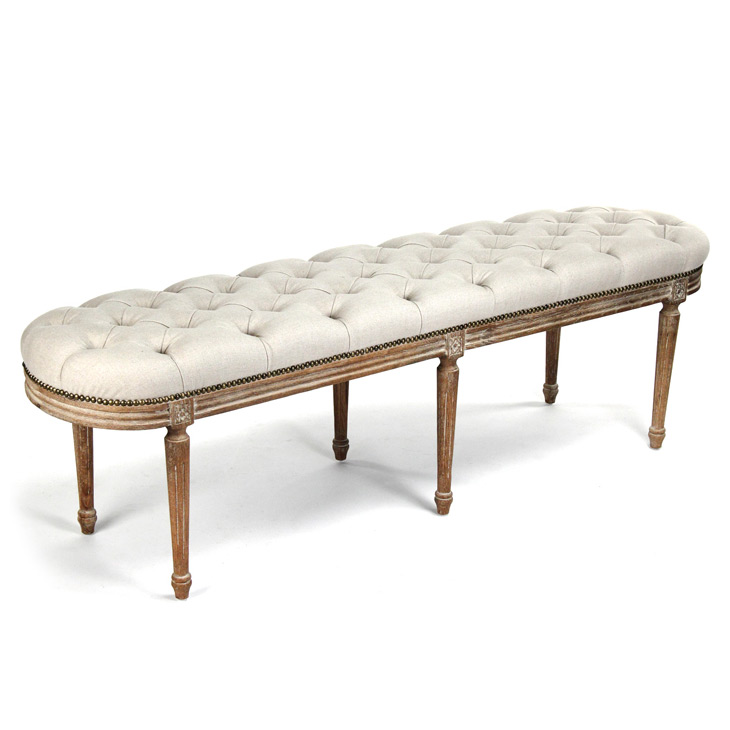 tufted bench, Layla Grace
Do you have any tufts in your home? On what pieces?