I'm completely un-sporty. I've dabbled in things here and there, but I have never really excelled at anything sports-related. Maybe swimming. I love swimming, and I was a lifeguard and swimming instructor for a long time. In recent years, I took up running, and persisted through a couple of half-marathons, but then I stopped. I can't remember why I stopped – it probably had something to do with winter. I took tennis lessons a couple of years ago, and I think I'd like it if I continued on with it. But then I moved, and I never looked into lessons here in Waterloo. A couple of weekends ago, I took for my first ever golf lesson. That was fun and harder than I thought it would be.
This rambling of my history with sports brings me to today's post – summer sports. I've rounded up a collection of sports items. I'll admit that I'm more into them for their design than for their actual purpose. (Hey, blogger honesty over here.)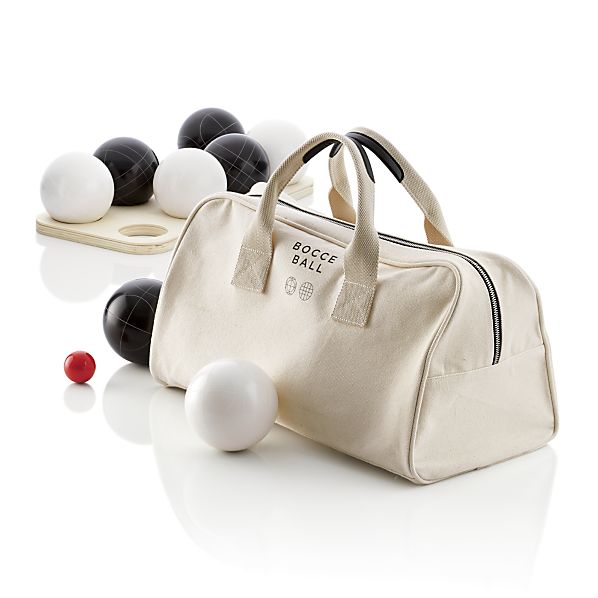 Bocce set, $149.95, Crate & Barrel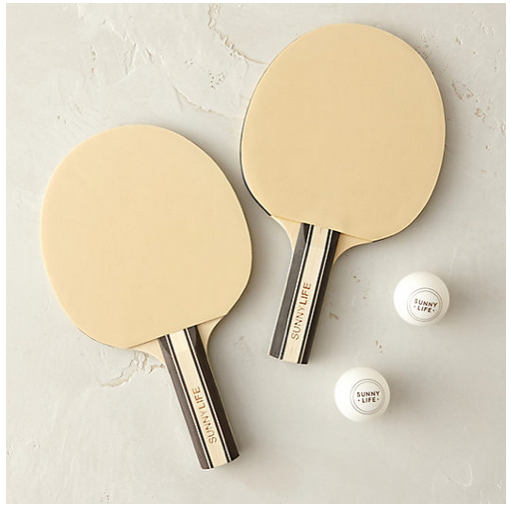 Portable ping pong set, $48, Shop Terrain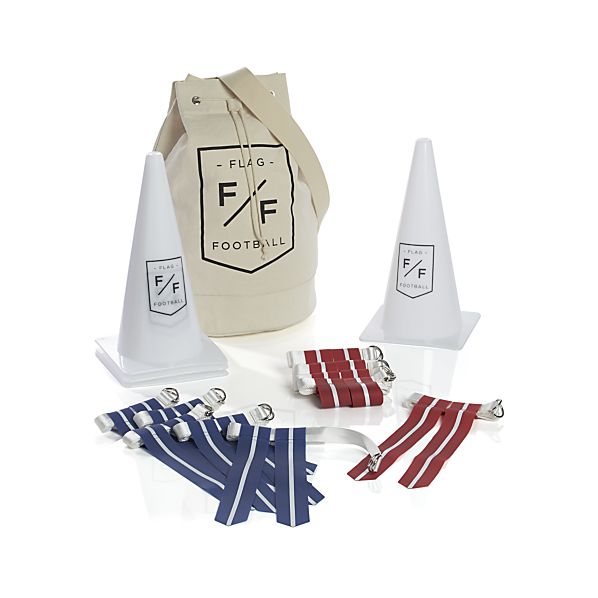 Flag football, $59.97, Crate & Barrel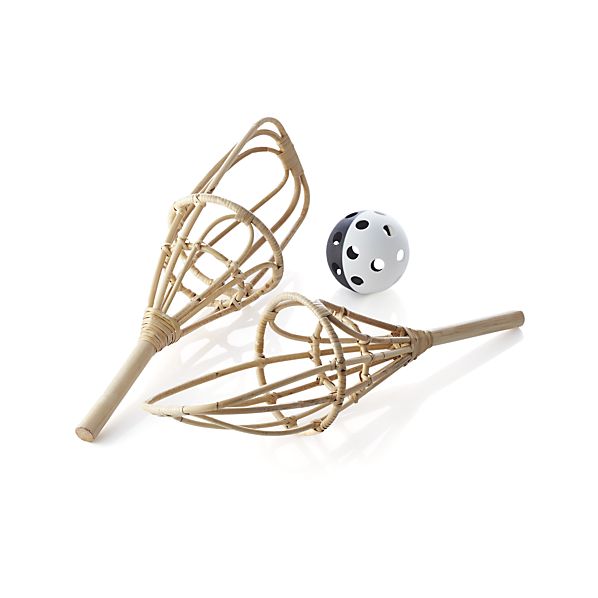 Scoop ball set, $59.95, Crate & Barrel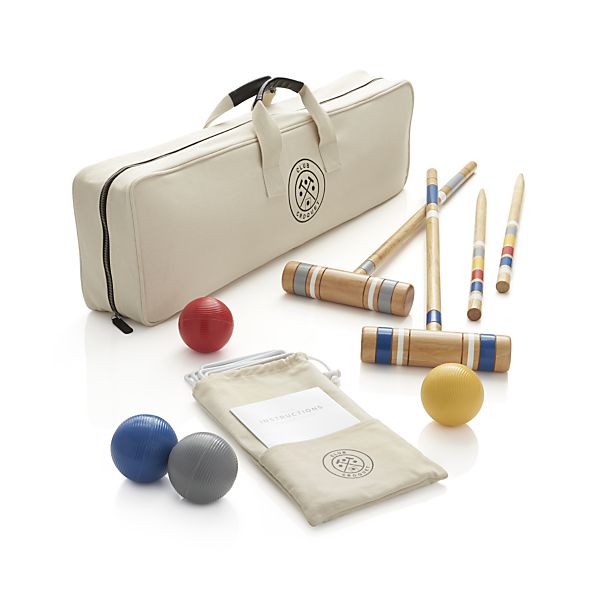 croquet set, $149.95, Crate & Barrel
What sport is keeping you active these days? Will you try anything new this summer?
Have a wonderful weekend!