I really like the geometric design on this small plate from CB2.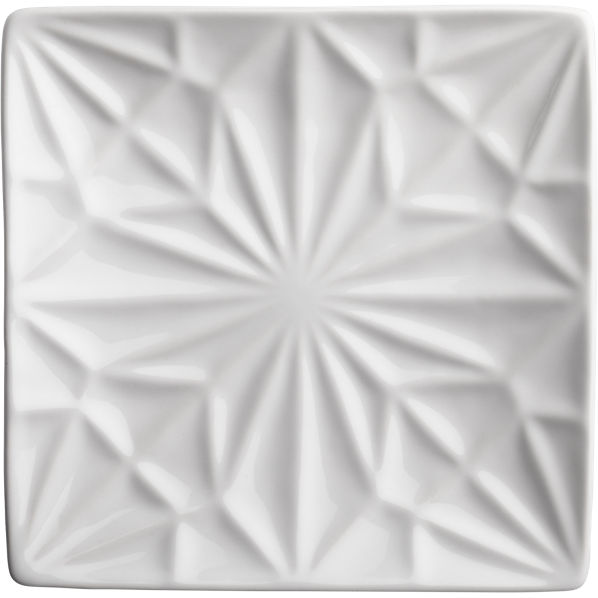 flake white party plate, $5.95
We had our first snowfall of the season this past weekend. Light flurries began on Friday and while I was walking to my car after work I noticed a few snowflakes landed on me and stayed long enough for me to snap a couple of photos. This snowflake, in particular, caught me by surprise as it is shaped like a star.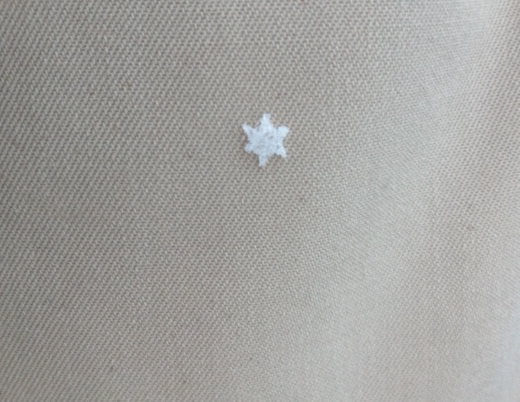 photo by me (not altered)
Pretty amazing, don't you agree?
Snowflakes that sparkle and shine? Yes please!
Don't forget to enter the inVU Drapery Co. giveaway here. Last chance to enter is on Thursday November 25th, 2010.
Image courtesy of inVU Drapery Co.