…and a whole bunch of other things around the house!
Things have progressed chez moi. Things are also slow going. While I can do without the mess and chaos, I'm loving the reno. It's so satisfying to see things getting done the way that I want them. My dad has been helping out a lot and my mom will soon be joining the efforts (I'm putting their retirement to good use).
Here's what's been happening…
1. My dad removed the vanity and toilet from the powder room. The nice people at the Home Depot taught us about compression valves and we gave them a try. They're great so far. I may not have a working faucet in this bathroom but the valves are shiny and clean.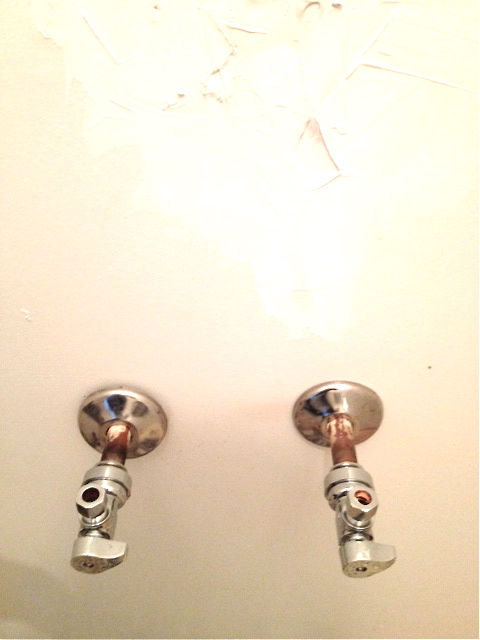 2. On Friday night I decided to rip out the vinyl in the powder room. Took the baseboards right out as well using a spatula and a crowbar. I probably didn't need the crowbar but it was awesome. I love tools!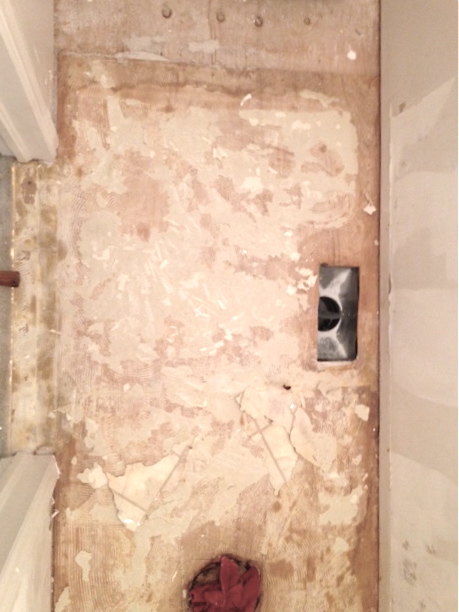 3. Before I ripped out the floor, I visited a tile shop. The photo shows some of the tiles that I'm considering. But I think I decided to go for the 1″ white matte hex tiles. It's going to look great! I'm going to try to tackle the floor in the next week or so. Wish me luck!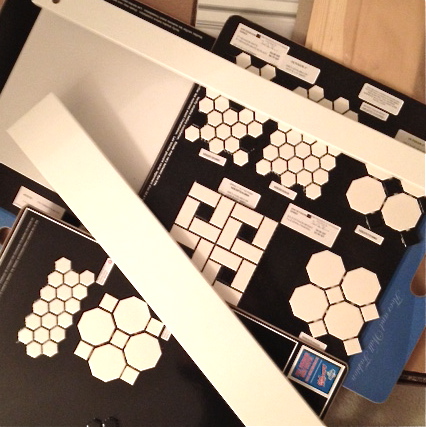 4. Dad has been doing a lot of electrical work around the house. In addition to moving ceiling and lights, he has started to replace the light switches. The square version instantly modernizes a room. The effect is really surprising (to me, at least).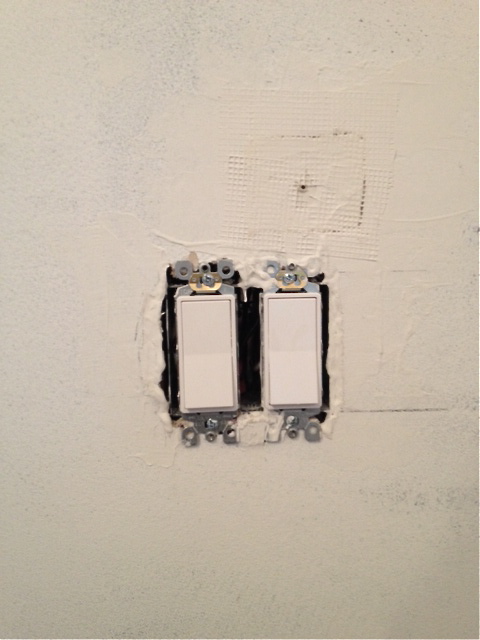 5. I finished painting my bedroom a couple of weeks ago. At the moment, the ironing board is a feature in the room – I'm working on changing that! I am very happy with Chantilly Lace.

And that's about it for now. More to come soon. Happy Friday!
*Due to a computer server issue, the original post vanished. I have rewritten this post.