Please tell me you're still enjoying all of my #WhiteCabanaGoestoLangdonHall news. I thoroughly enjoy my visits there. It's a unique gem, and I'm happy to share stories about my experiences. The staff is so kind and welcoming, and I'm thrilled that I get to keep visiting. Some friends have asked me about my recent dinner there, so I thought I'd write a little something about it in case others were interested in learning, too.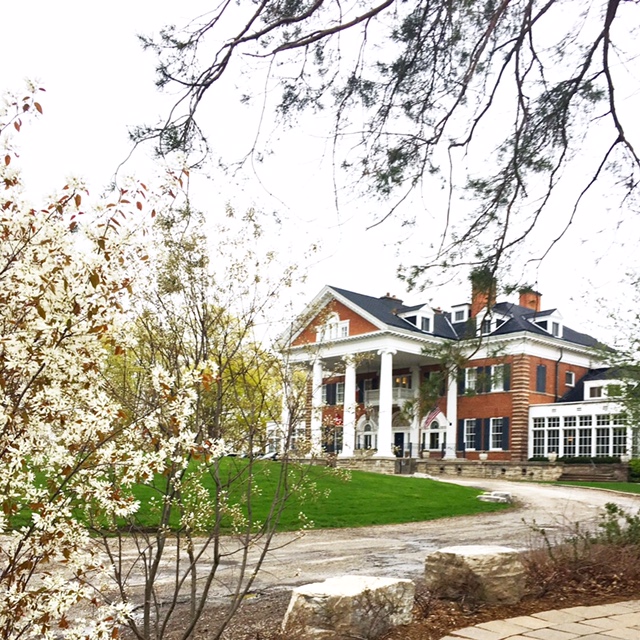 Last week, Langdon Hall hosted the Congress of the North American Relais & Chateaux partners. Owners, general managers, and others from Relais & Chateaux properties came to Langdon Hall for a few days of learning and mingling. On the Sunday before the learning began, Langdon Hall hosted a reception for its guests – congress attendees and a few other friends, too. I was thrilled to have been invited to join in on the fun.
I arrived at Langdon Hall on a rainy evening, but the weather didn't dampen anyone's mood. As soon as I stepped inside the main house, I was handed a glass of champagne (rain? what rain?). While sipping on the bubbly, I chatted with a few of the guests. Everyone was in a happy mood, and everyone seemed to be amazed by the beauty of Langdon Hall. I know! I get it!
Wine tasting was happening in several of the rooms, and in addition to the Bergström and the Guado al Tasso wines, I was fascinated by the Coravin wine opener. A needle punctures through the cork, and the wine is poured. Through the power of magic (and engineering), after you take the opener off the bottle, the cork remains in place. The wine is protected, and it won't spoil, since the cork remains as the seal.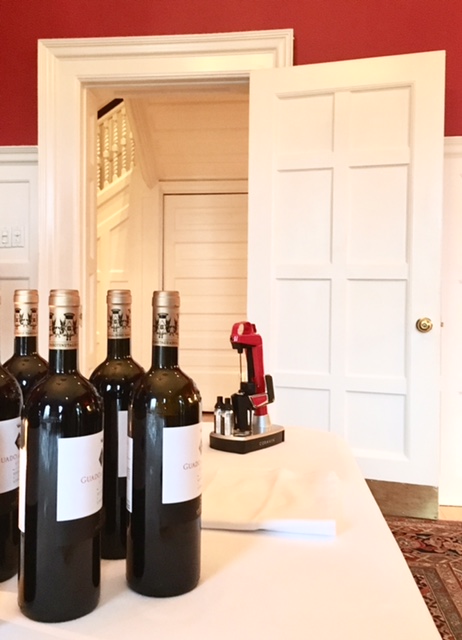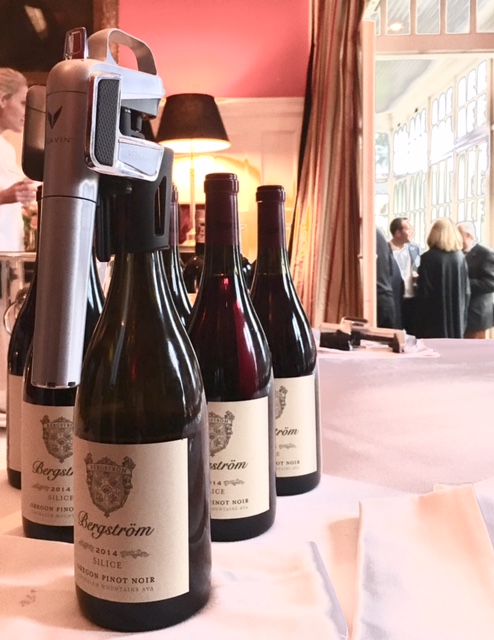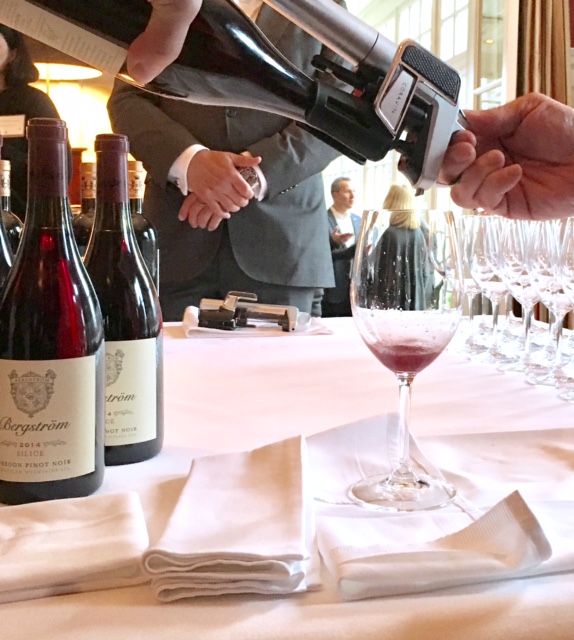 While we were sipping on champagne and wine, plenty of hors d'oeuvres were passed around. Presentation was beautiful and we were treated with plenty of delicious treats!
A little while later, all guests were invited to make their way to the Firshade Room which is Langdon Hall's newest event space (I wrote about it when it was set up for a wedding open house.). Here, Langdon Hall's owner, Mr. Bill Bennett, welcomed all of his guests and introduced three performers from the Stratford Festival – Sean Arbuckle, Blyth Wilson, and Laura Burton on piano. They performed a few songs, and the songs from Guys and Dolls were especially entertaining. It seems like it's a really fun show!
costumes from A Little Night Music
And then…we feasted.
Chef Jason Bangerter and his team worked wonders once again. Charcuterie, truffle risotto, beef and pork with turnip purée, oysters, and apple slices topped with cheese and marcona almonds? Oh, jeez, I was in food heaven! The meal was served buffet-style, and everything was plated in style. As is the Langdon Hall way!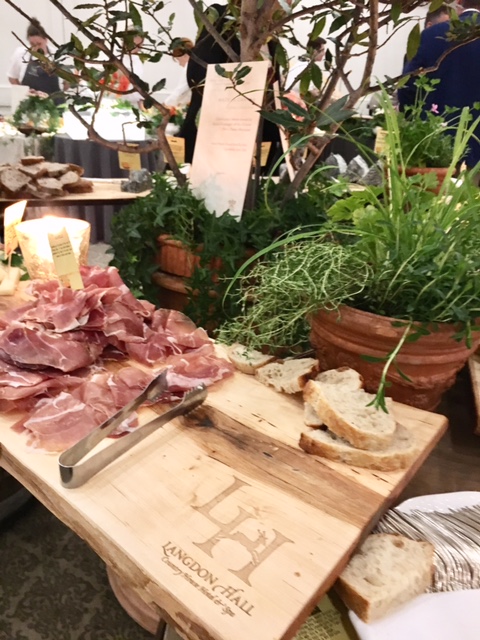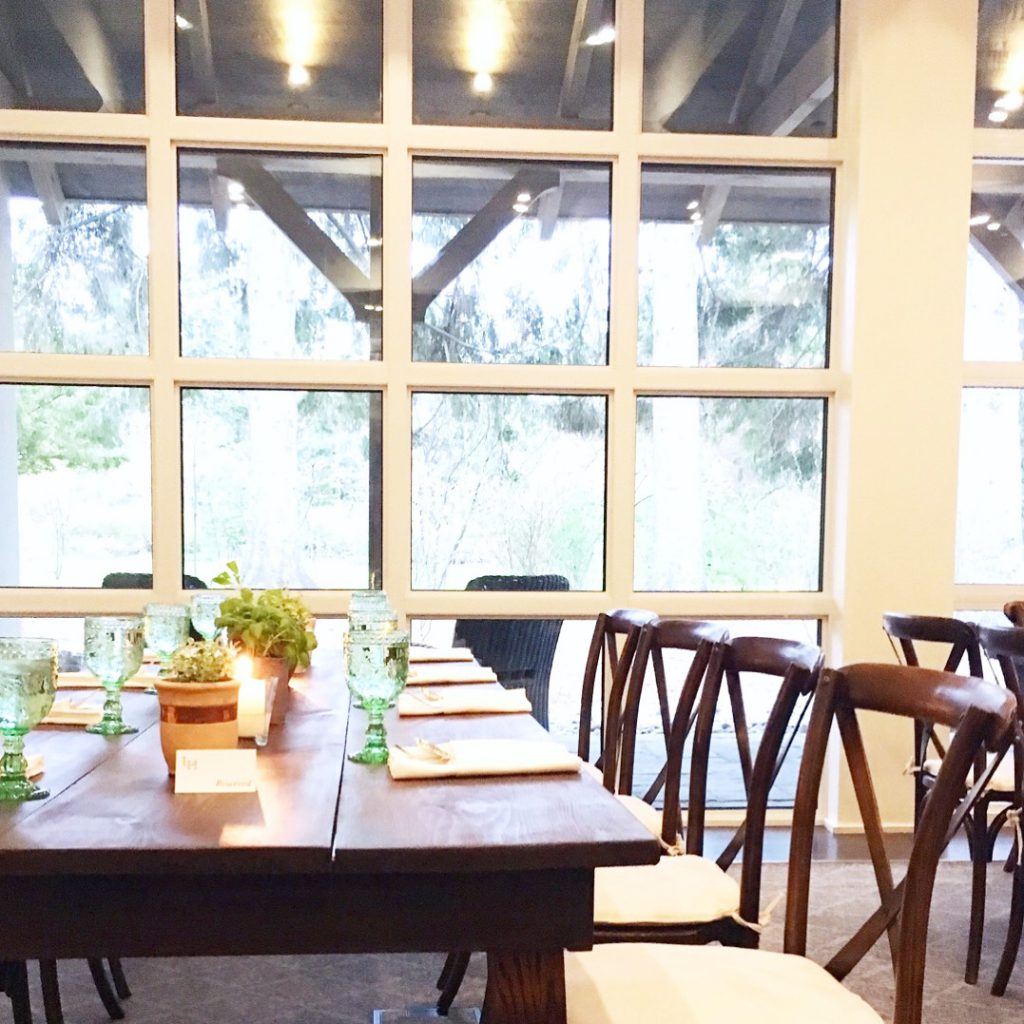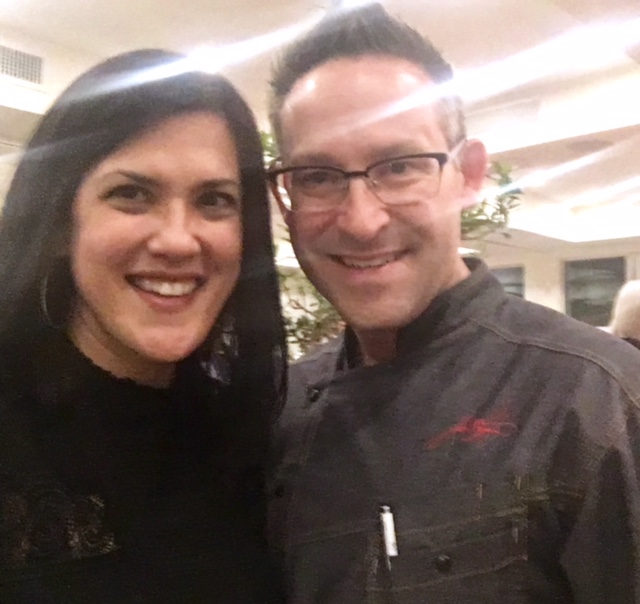 And to end our meal? Pastry Chef Rachel Nicholson and her team created so many artistic treats. There was something for everyone. I opted for a creme brul̩e and a peanut butter and strawberry mousse. It was hard to resist at just two Рlet me tell you!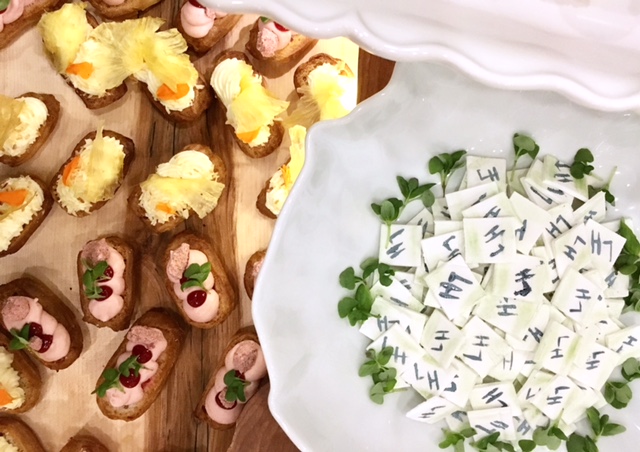 The evening was memorable, fun, interesting, and delicious. I had great conversations throughout the evening, and I learned more about several Relais & Chateaux properties.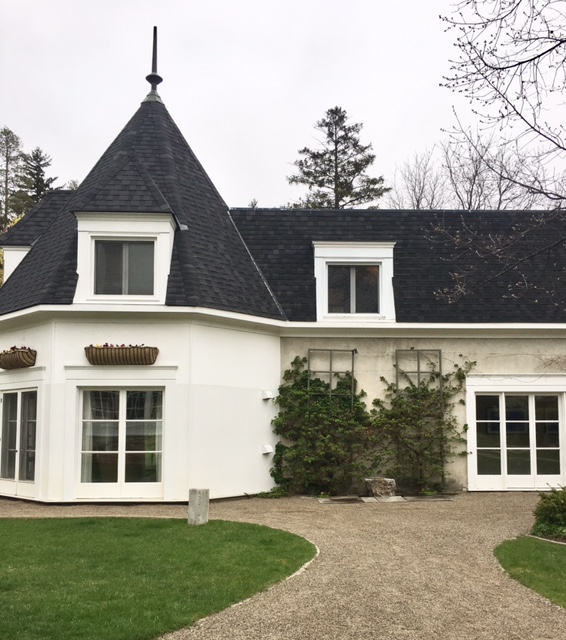 Thanks again, Langdon Hall, for welcoming me in so warmly!
Save
Save
Save
Save
Save
Save