Let's jet off to Malaysia today, shall we?
Today, I'm bringing you to the Macalister Mansion in Georgetown, Penang. Condé Nast put this hotel on its 2013 hot list, and it only takes a moment to discover why. This restored colonial mansion (built in the early 1900s) is luxurious and charming. The eight rooms are individually designed and feature beautiful furnishings and art.
Room 6 caught my attention because of the art above the bed. It is a commissioned piece by Indonesian artist Albert Yonathan called "Sailing the Celestial Sea". Oooh…I love all the "s" sounds in that title! The porcelain ship pieces were hand cast, and the work was inspired by the sea voyages of Sir Norman Macalister who was one of the first British Governors of Penang from 1808-1810 (when Penang was known as Prince of Wales Island).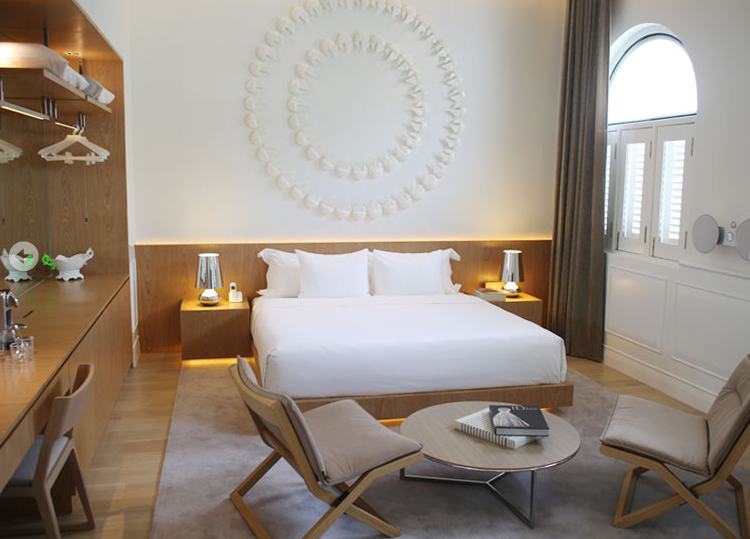 If I were to infuse the feeling of Room 6 into a new space, here's what I might include: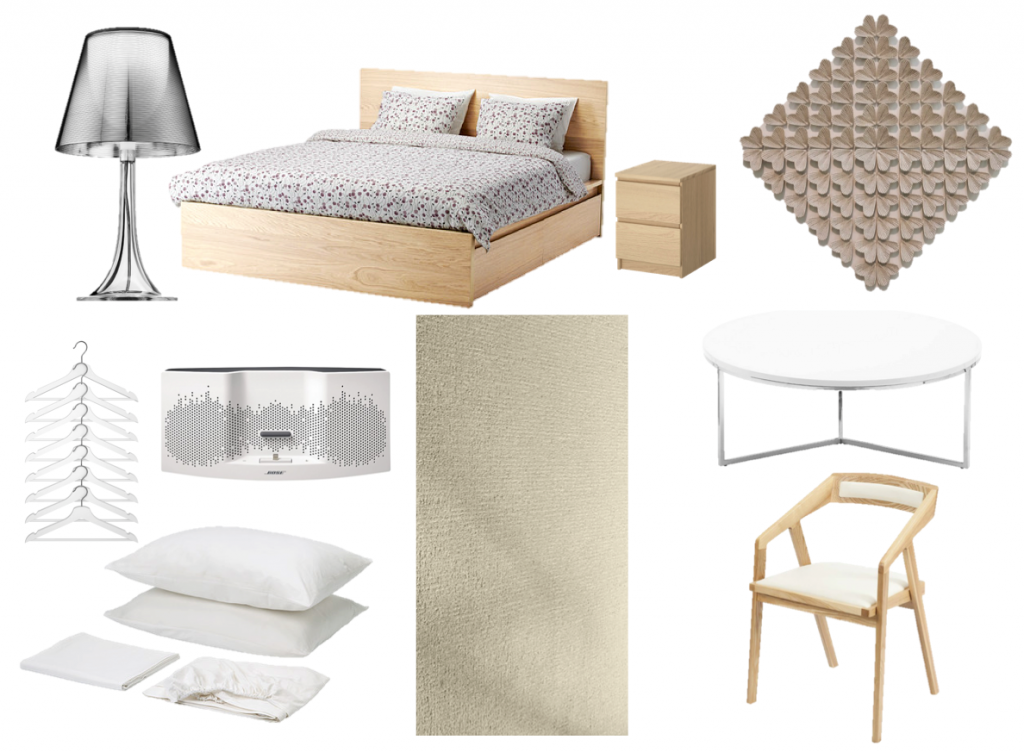 bed, nightstand, table, armchair, hangers, sheet set, art, rug, speaker, lamp