I'm back today with another update from my first High Point Market experience. I already shared my overall impression of HPMKT and my prediction of trends, but today I'm sharing a close-up look at one company in particular that really came to impress!
As soon as I stepped into the Visual Comfort & Co. showroom, I was pretty much speechless. The staff was extremely welcoming and informative, and I instantly learned so much about Visual Comfort's place in the lighting industry and its many designer partnerships. Based in Houston, Texas, Visual Comfort manufactures lighting for the likes of Thomas O'Brien, Kelly Wearstler, Aerin Lauder, Alexa Hampton, and Suzanne Kasler (impressive list, right? See the full list of designers here.).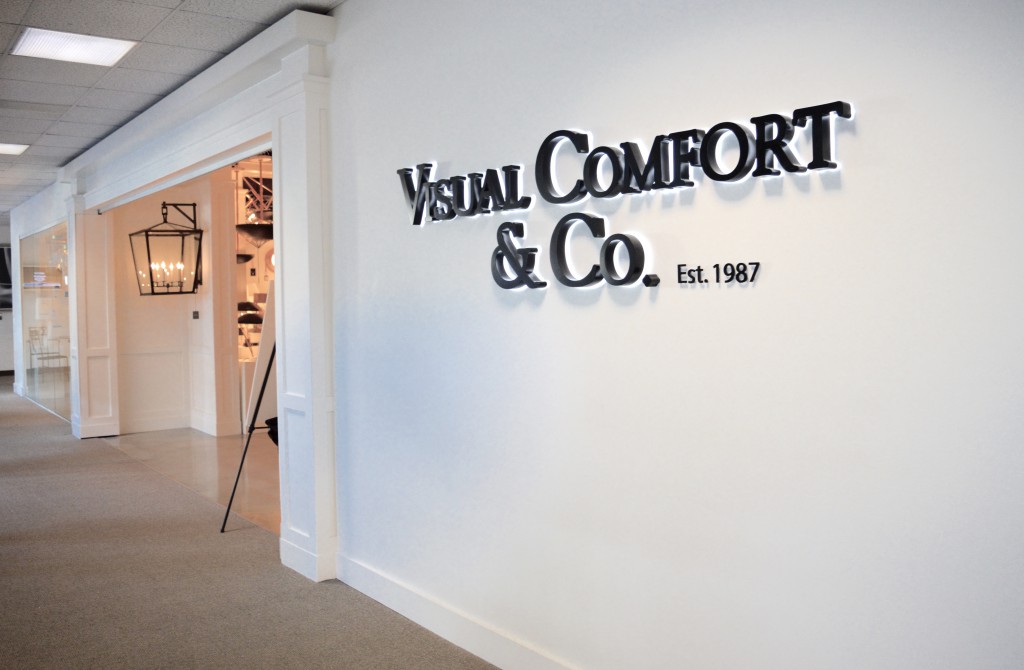 Visual Comfort & Co. showroom entrance at High Point Market
Here's some of what caught my eye (warning, beautiful forms lie ahead):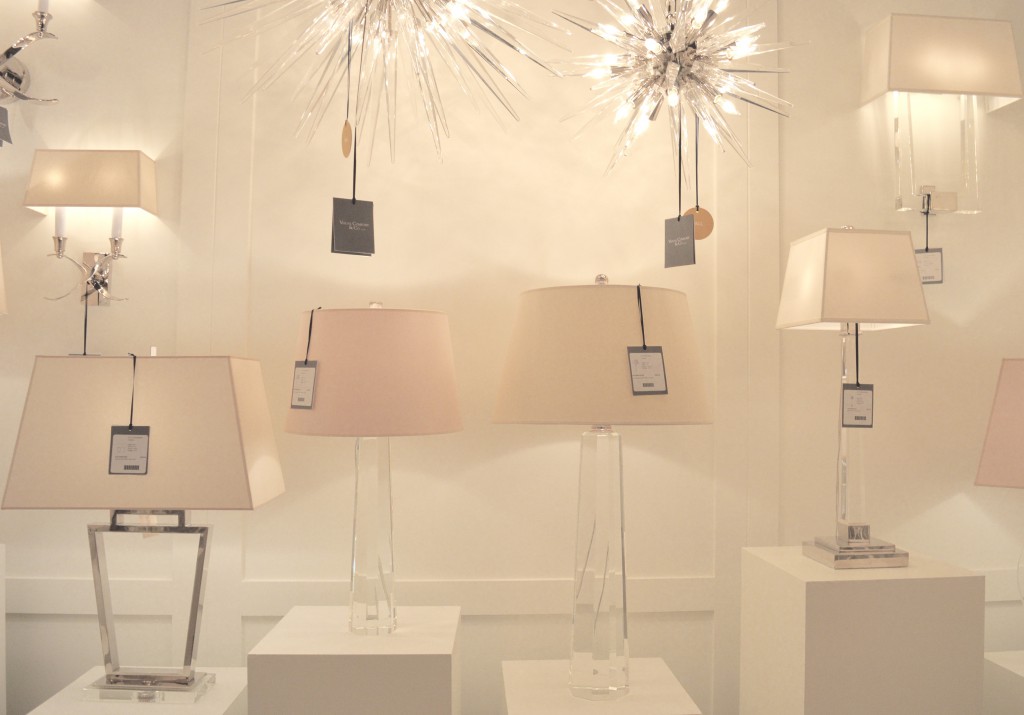 E.F. Chapman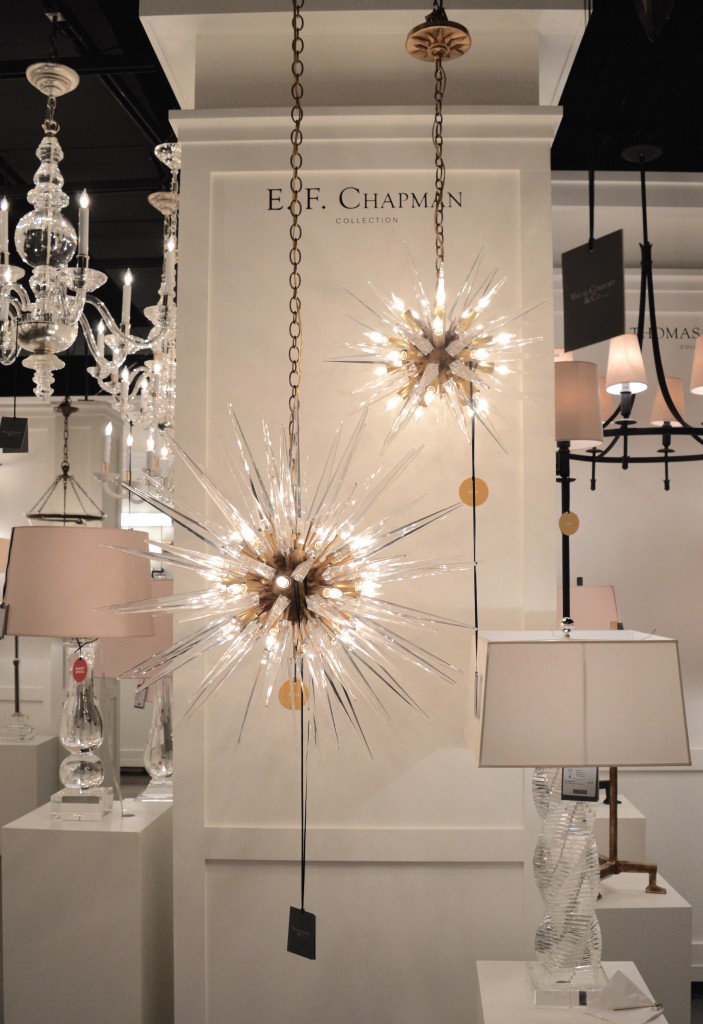 E. F. Chapman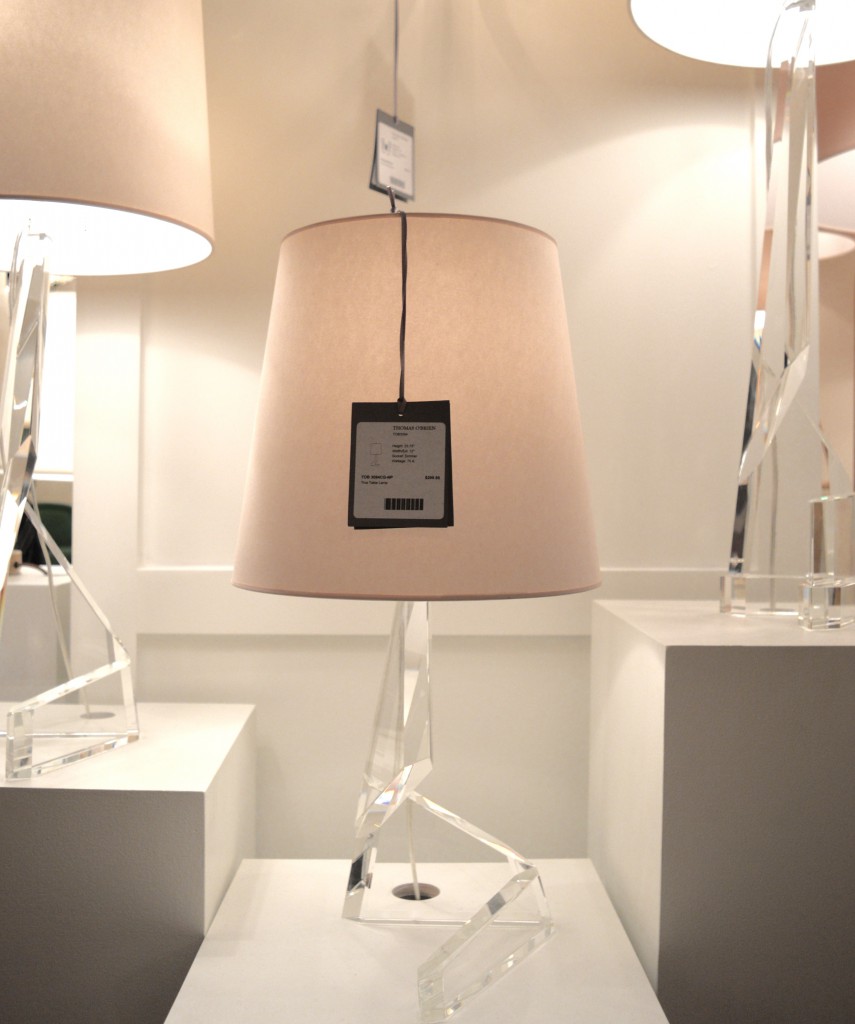 Thomas O'Brien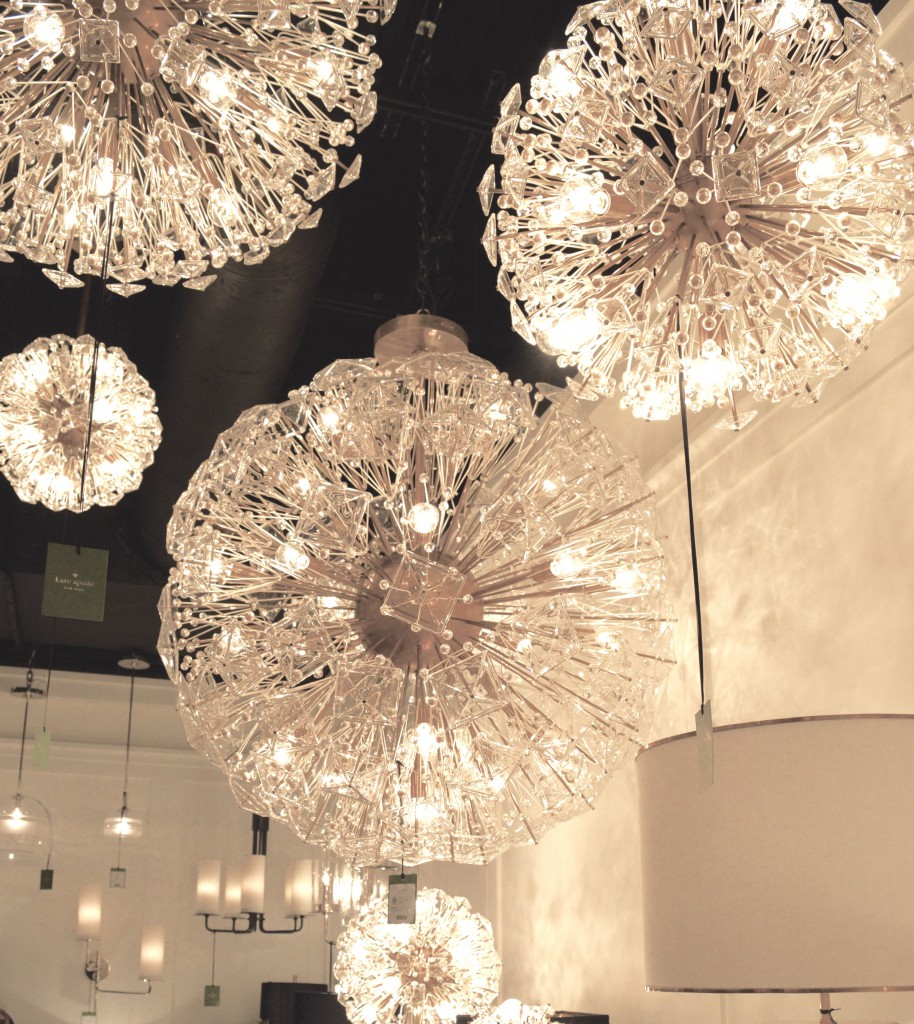 Kate Spade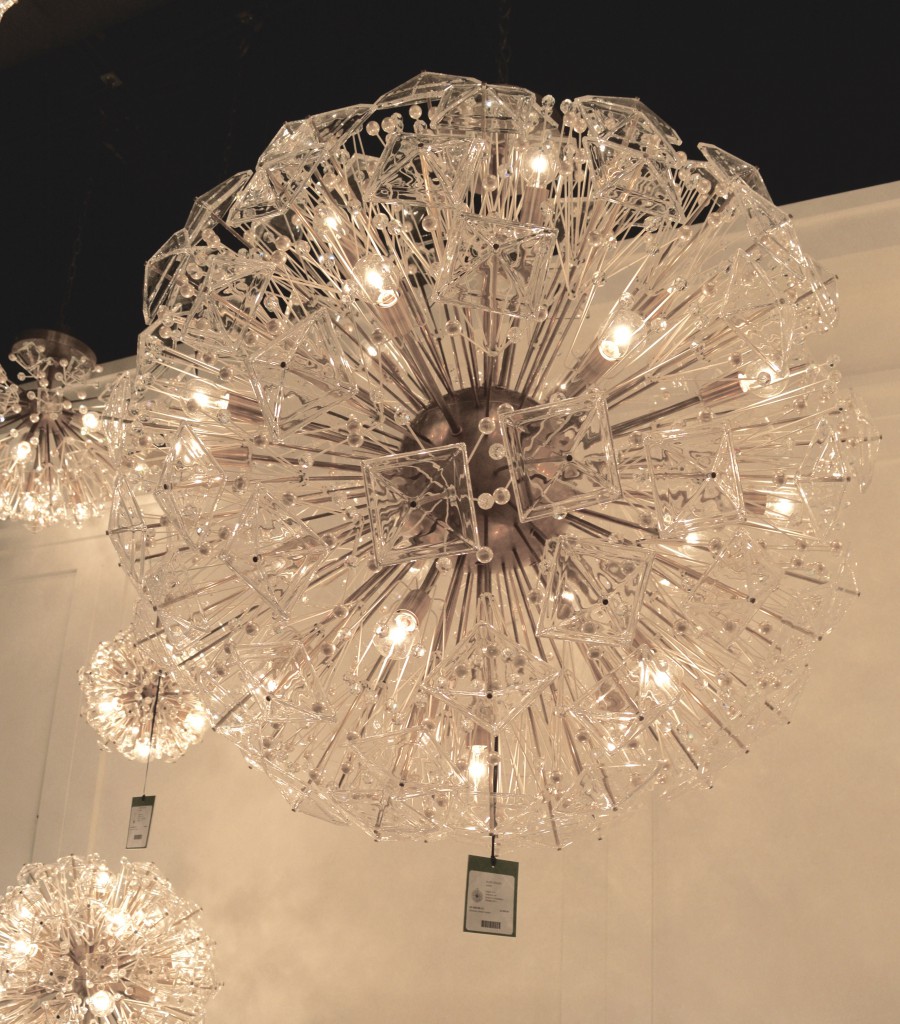 Kate Spade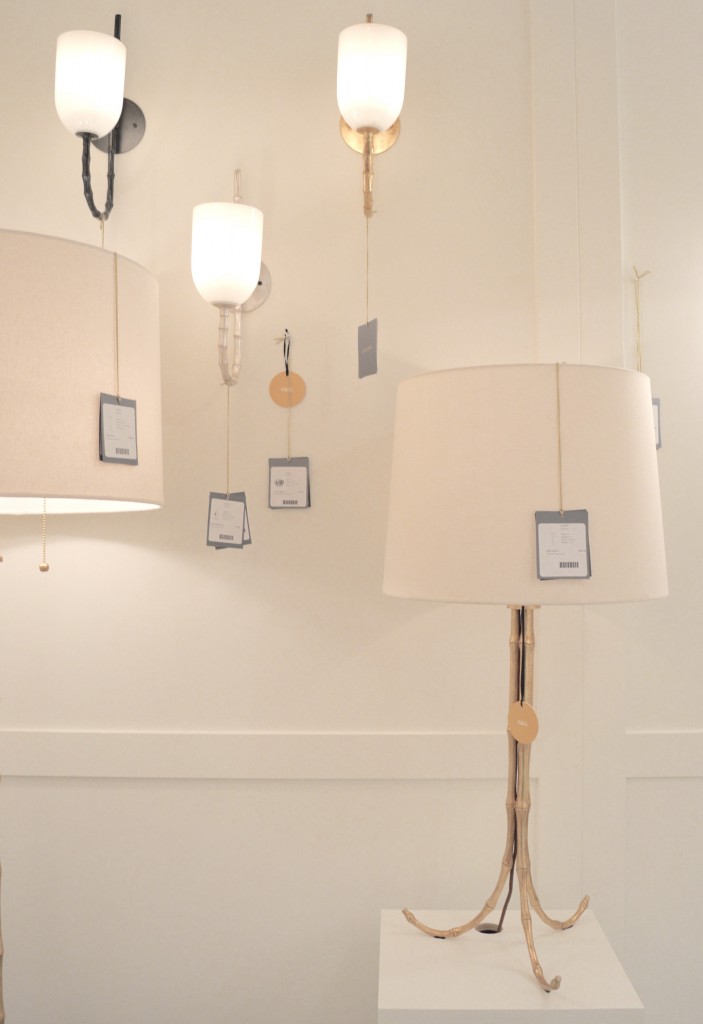 Aerin Lauder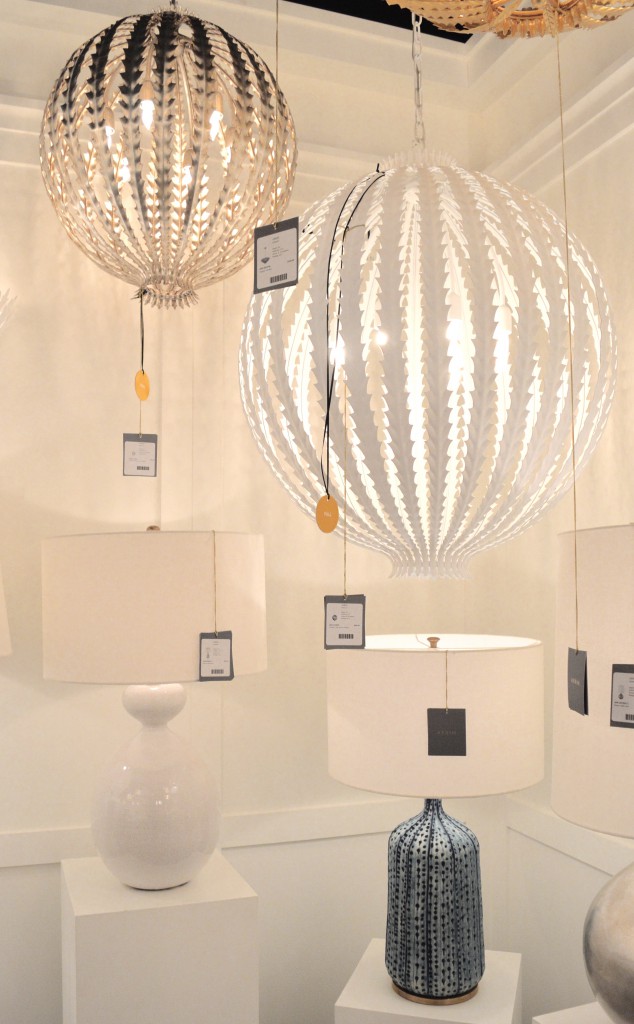 Aerin Lauder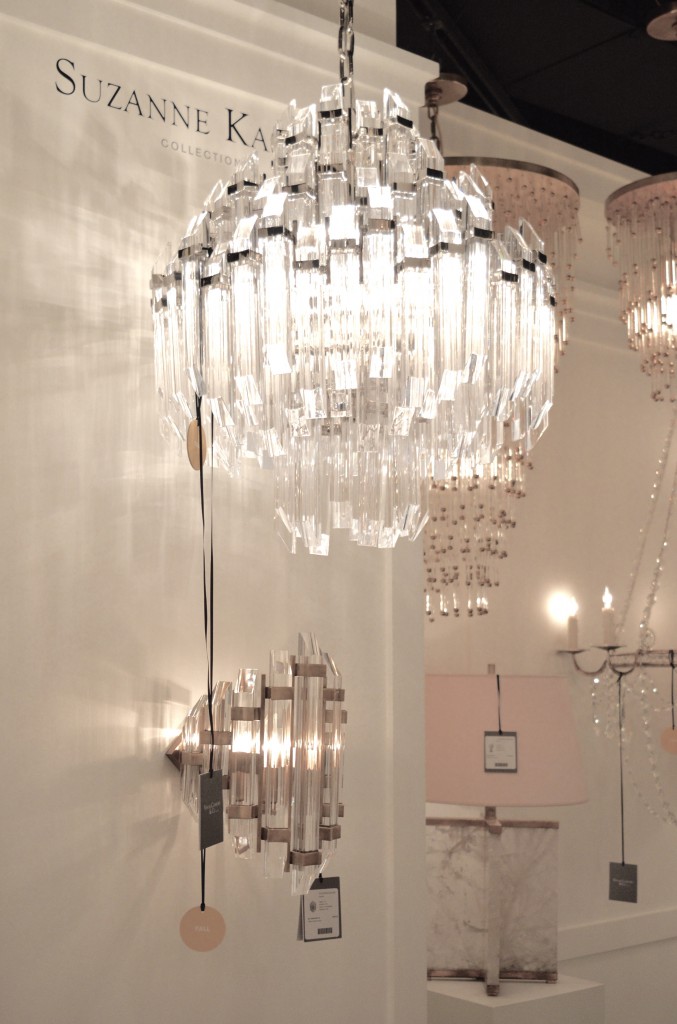 Suzanne Kasler
Gorgeous, right? Every piece was even more beautiful in person if you can believe it. The showroom sparkled!
And…for your entertainment…here's how I spent much of my time at Visual Comfort: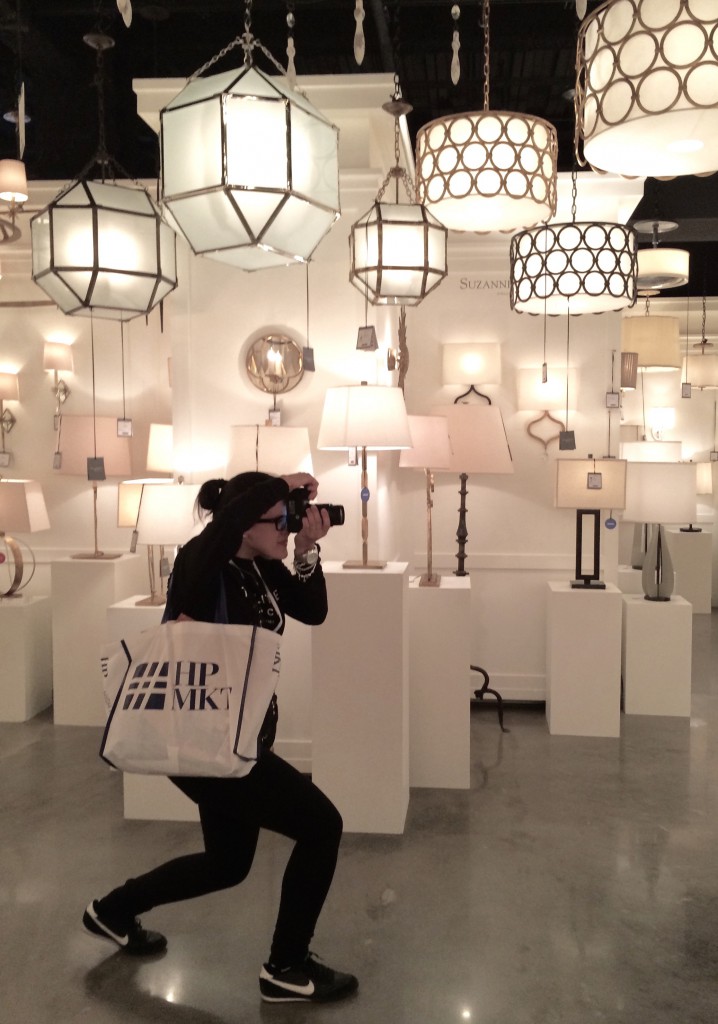 Action shot! Thanks, Corie, for snapping this one.
Come back tomorrow as I'll be sharing my design-star-struck moment.
Photos by Jordana.