My apologies for the lack of posts over the last few days. I didn't mean to step away from my blog, but life has been hectic, and I couldn't find even a minute to write. I have loads to share, but I'm not quite sure how quickly my news will come. My week is absolutely hectic (MBA life and work life are completely overwhelming this week!), but I'll do my best to keep on writing!
Last week I had the pleasure of attending High Point Market in North Carolina. Oh man, was it ever interesting! I was only there for one day, so there was absolutely no way to see everything. That said, I had a fully productive High Point adventure, and I'm happy to share my recap with you.
I found High Point Market to be a very well-run operation. Getting to Market was completely effortless as was the parking and shuttle situation (side note: my TomTom came in handy once again and I discovered even more features that I like). After we parked our car in the free parking lot organized by the market, my sister and I hopped on the shuttle trolley which took us directly to the centre of Market. Effort-less.
I have quite a bit to share, but for this post, I'll begin with what I discovered as I walked through the showrooms at the International Home Furnishings Center.
The furniture and accessories at Noir were cool, modern, and had a rock-n-roll vibe. Some of the accessories reminded me of Kelly Wearstler designs. I was smitten with the bookshelves and some of the side tables.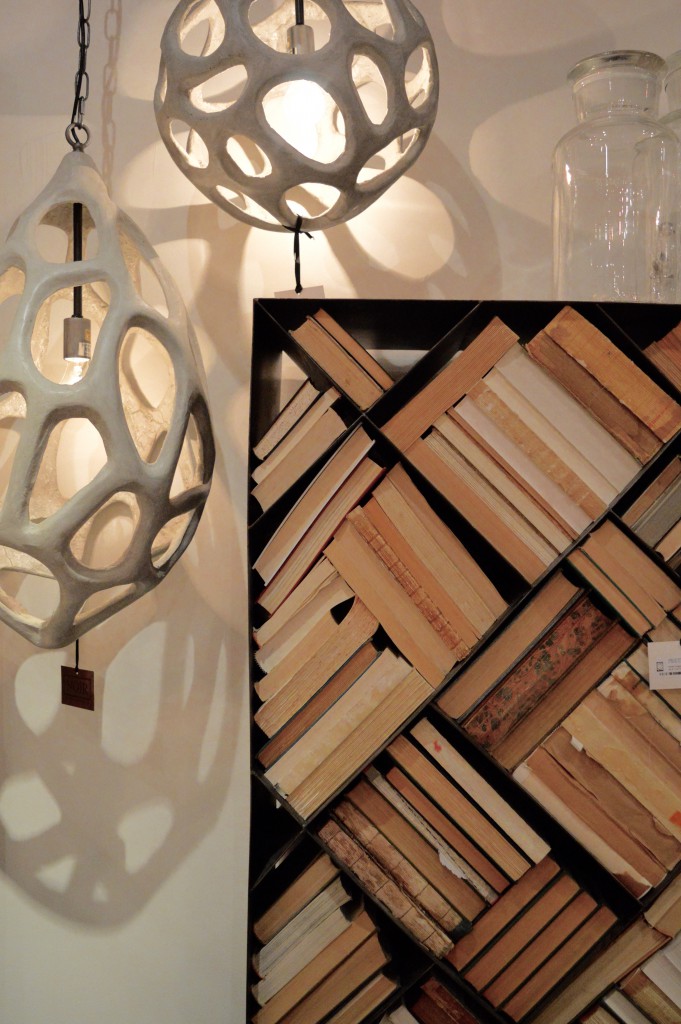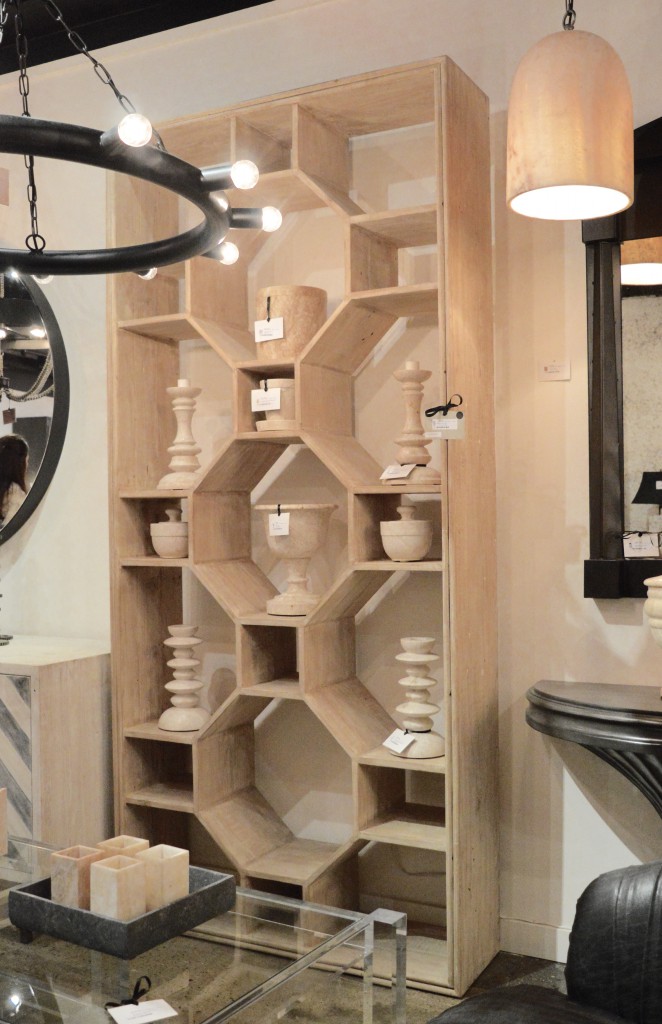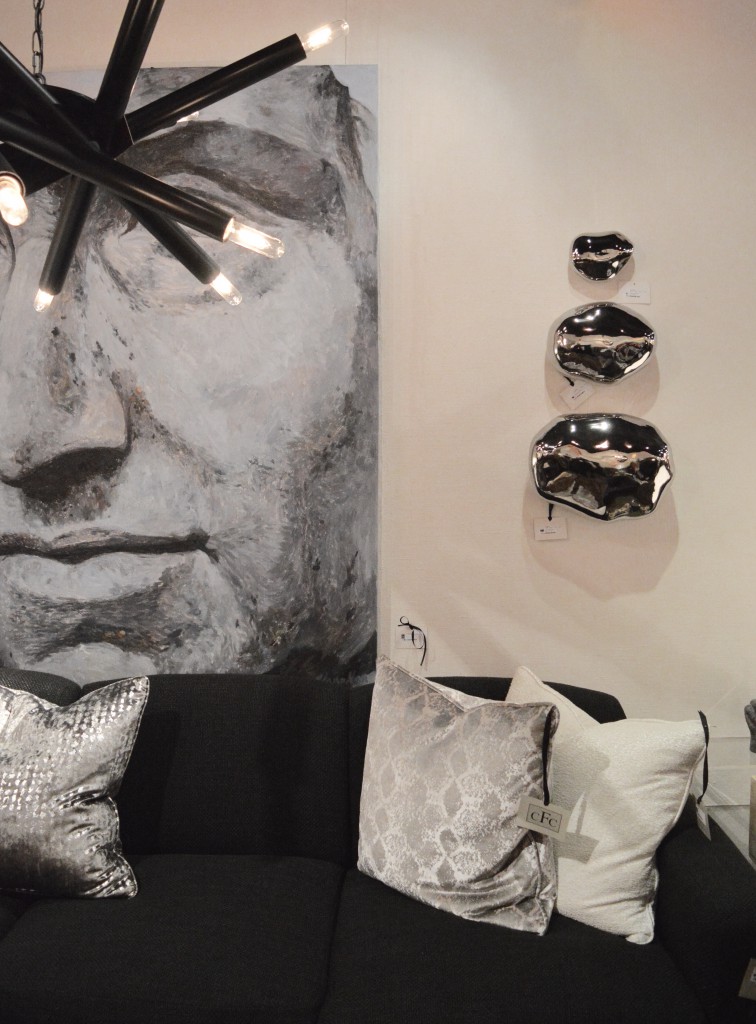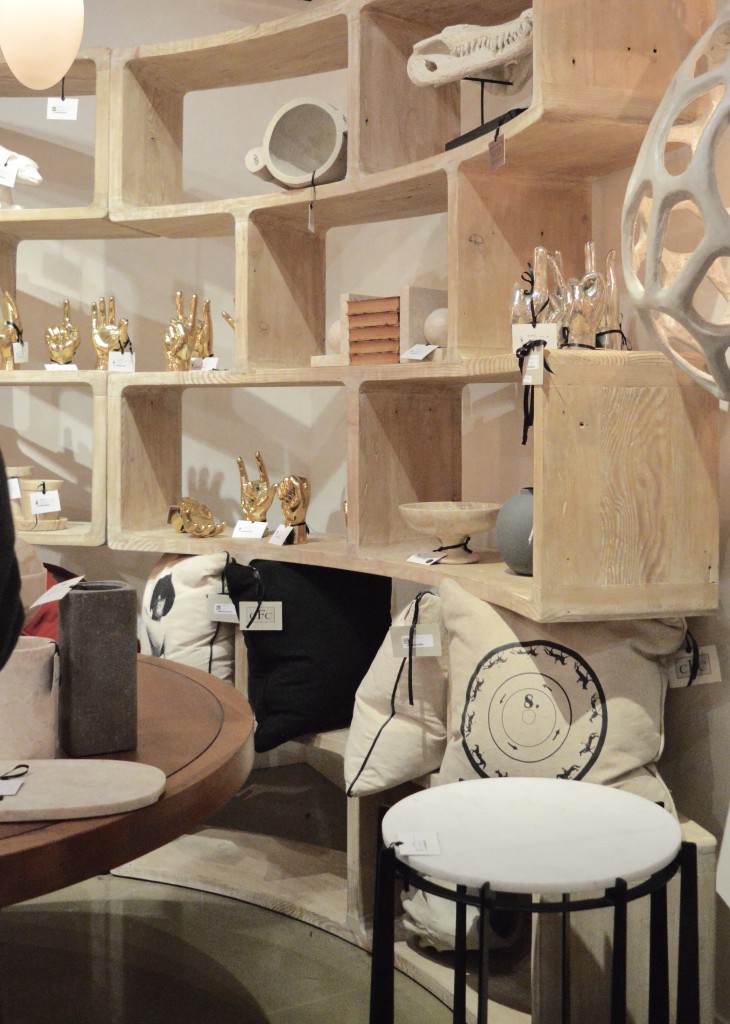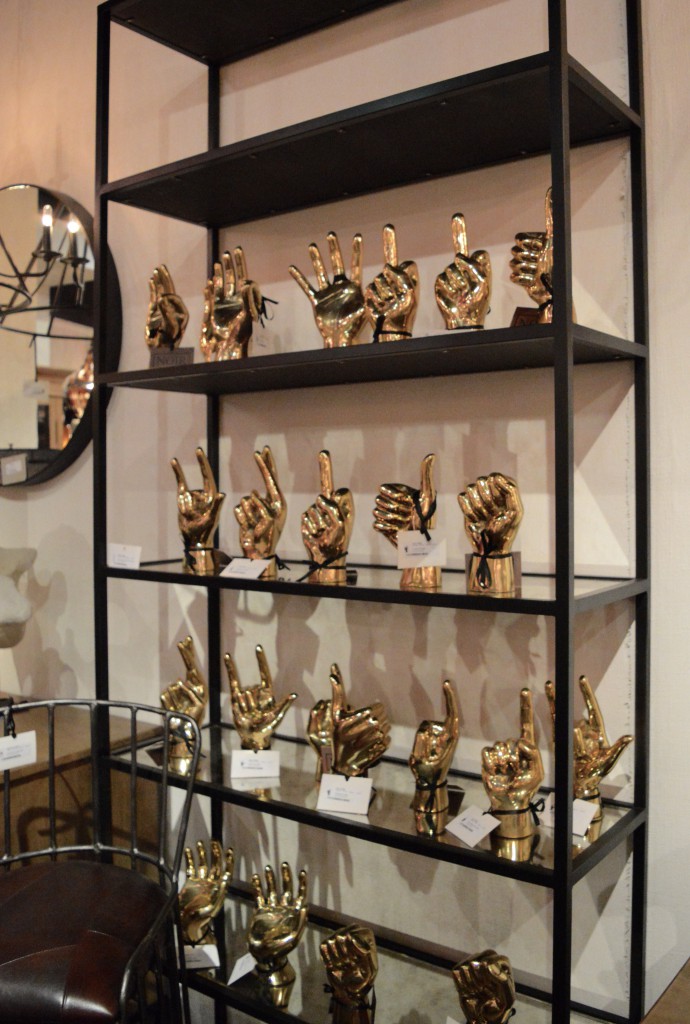 Selamat was chock-full of bamboo pieces, and the quality of the metal bamboo pieces really surprised me.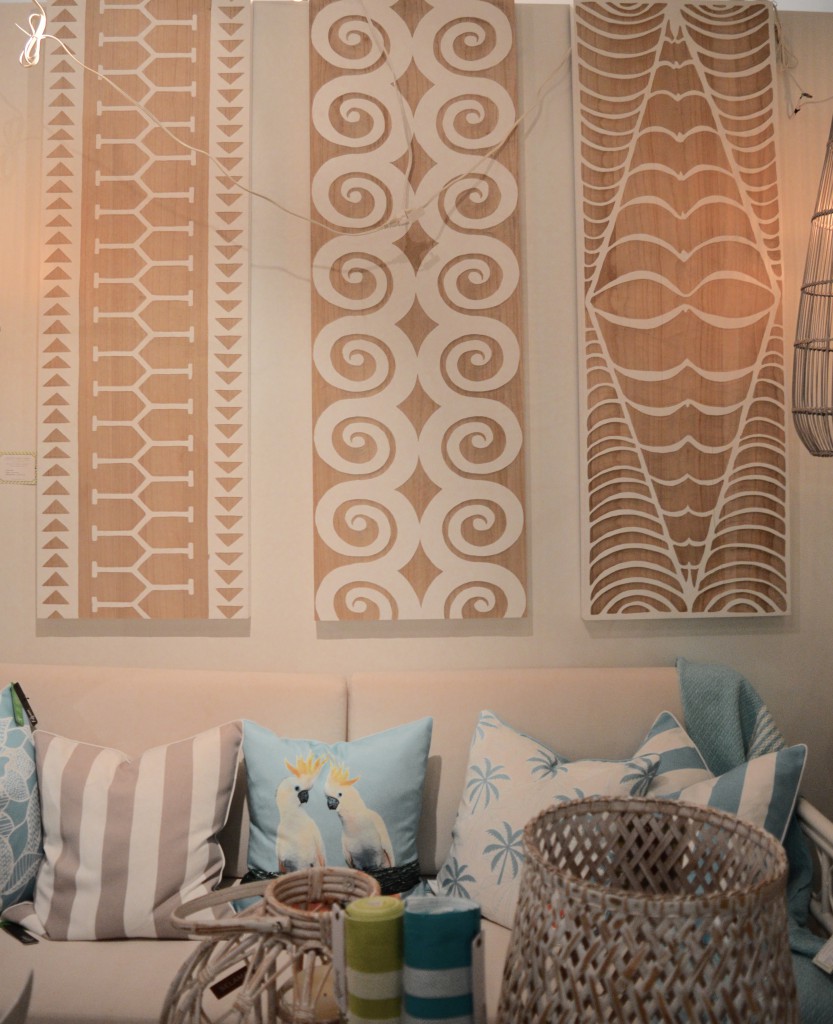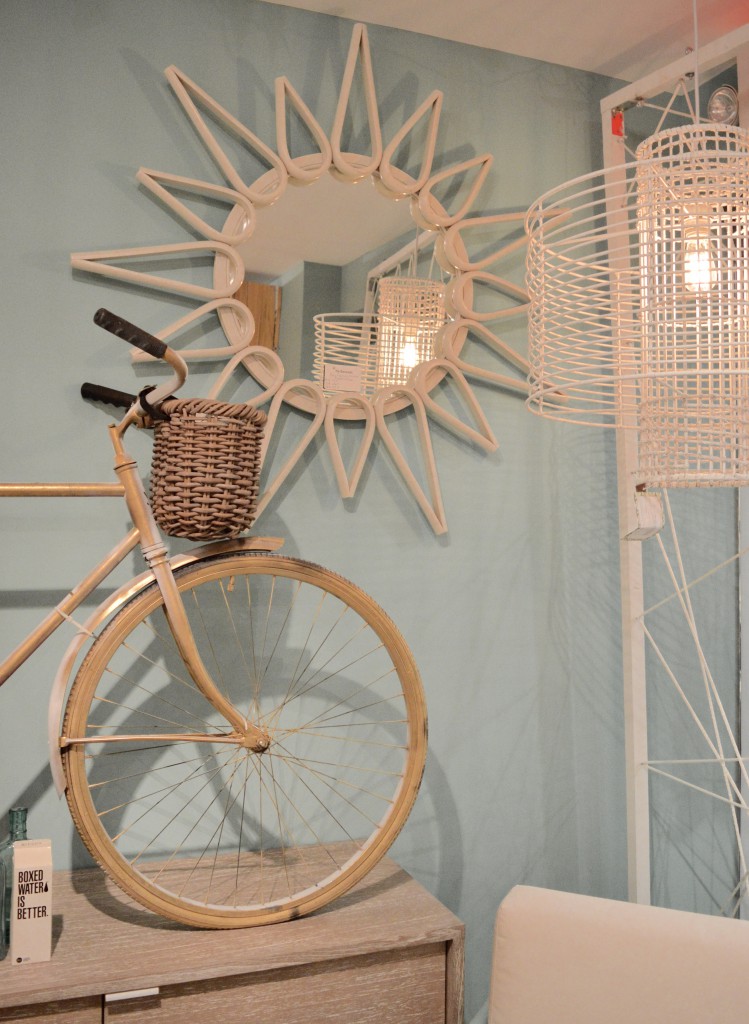 I wanted just about everything at Europe2You. As soon as I stepped in the showroom, I felt like I had traveled to France. The displays and styling were absolutely gorgeous, and the showroom staff was friendly. In this showroom, I was drawn to a lot of the art installations. I think the cameos (see photo below) are especially interesting and unique.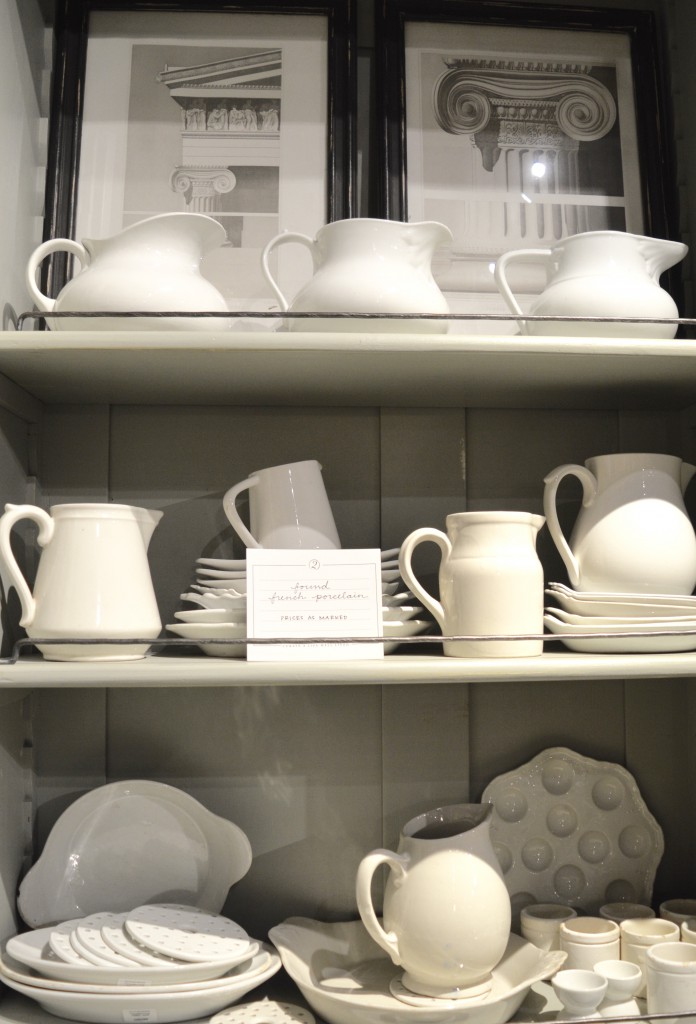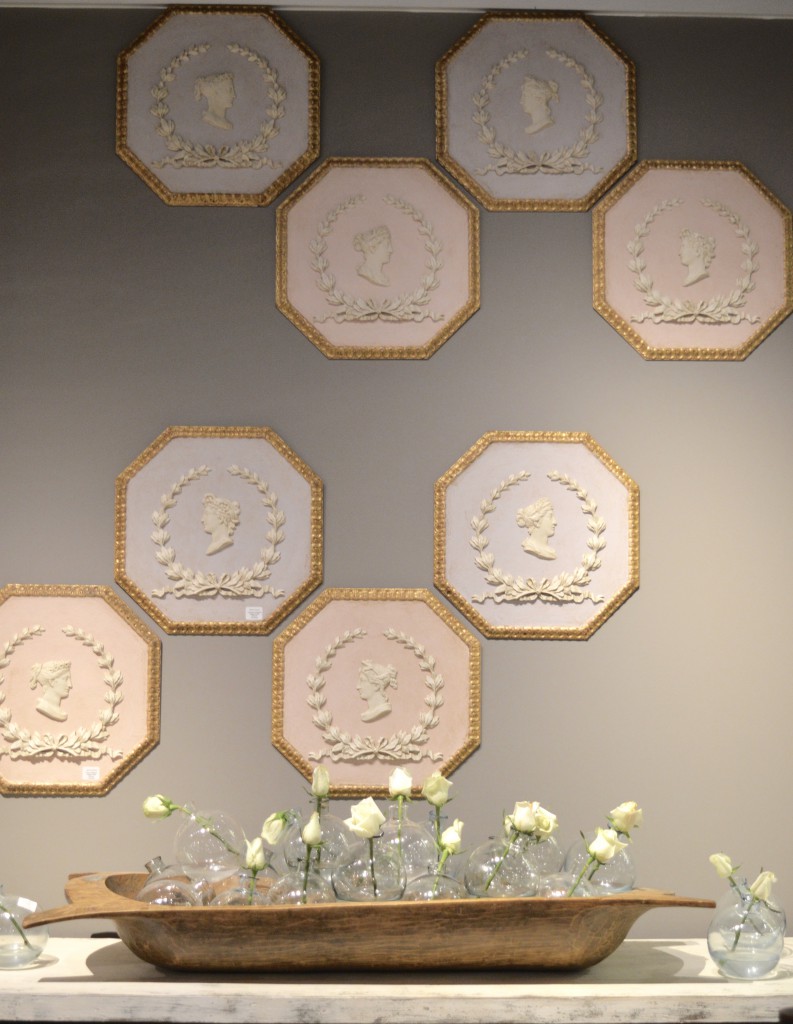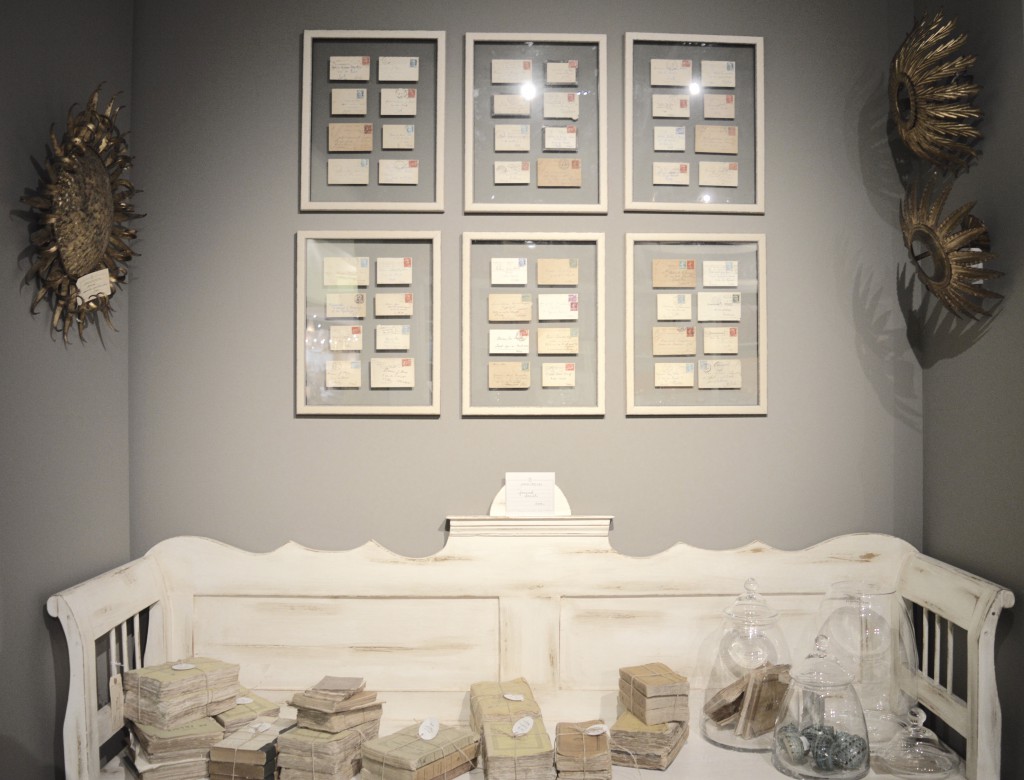 Speaking of all things French, Eloquence had a bed and a daybed that I adore! (and I realized only recently that I already featured the bed here). It was such a pretty and feminine space.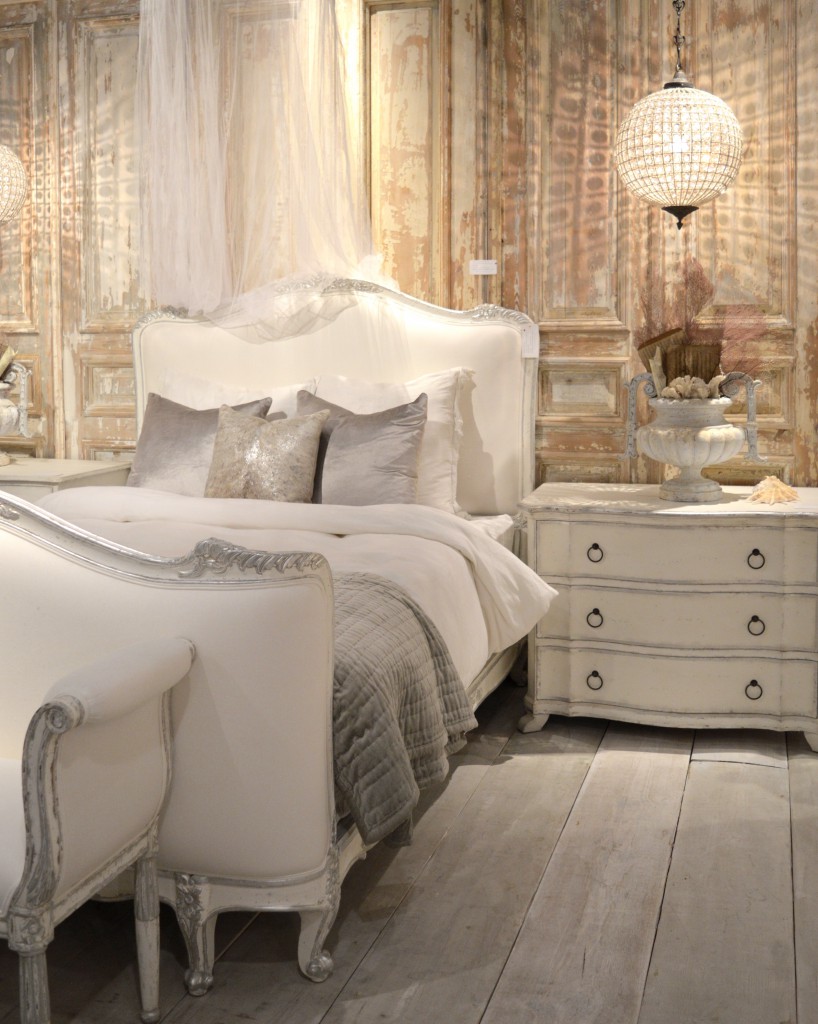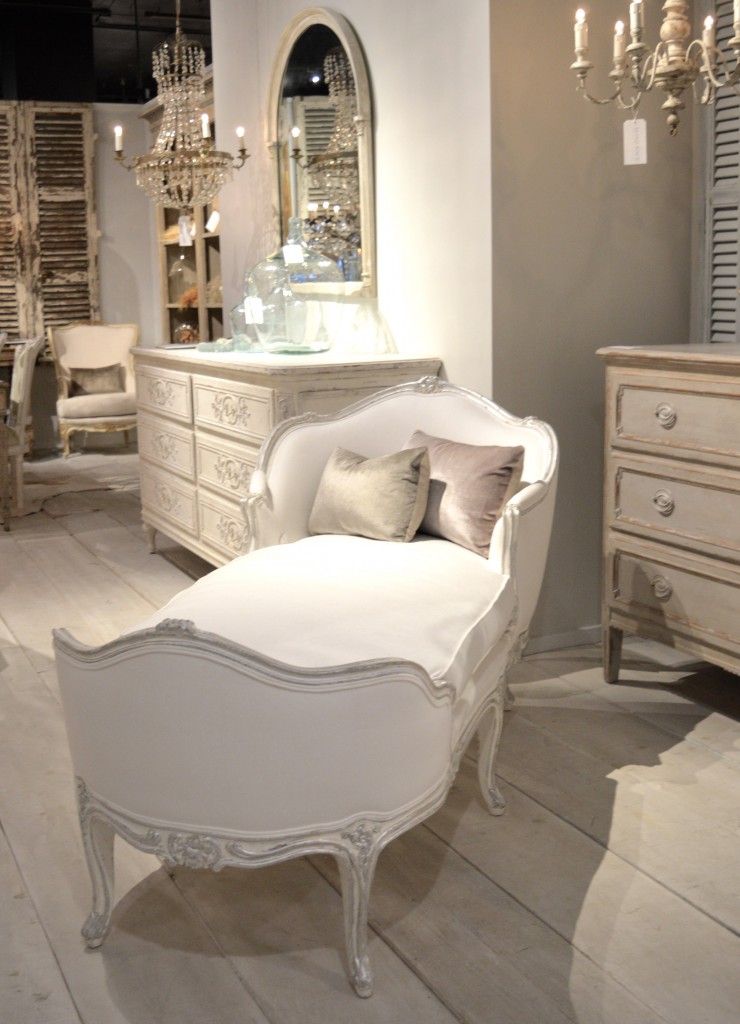 The acrylic pieces at B. Pila Design were unexpected, unusual, and definitely hip. They were unlike anything else I saw in my short time at the market.
Finally, Currey & Co. was full of so many beautiful items. Their selection of lighting fixtures was sort of overwhelming, but I was drawn to all the pieces that had shells on them. I think I need a beach house. As an added bonus, Currey & Co. generously offered food, so we were able to enjoy delicious bread pudding (among other things) while we were browsing the showroom goodies.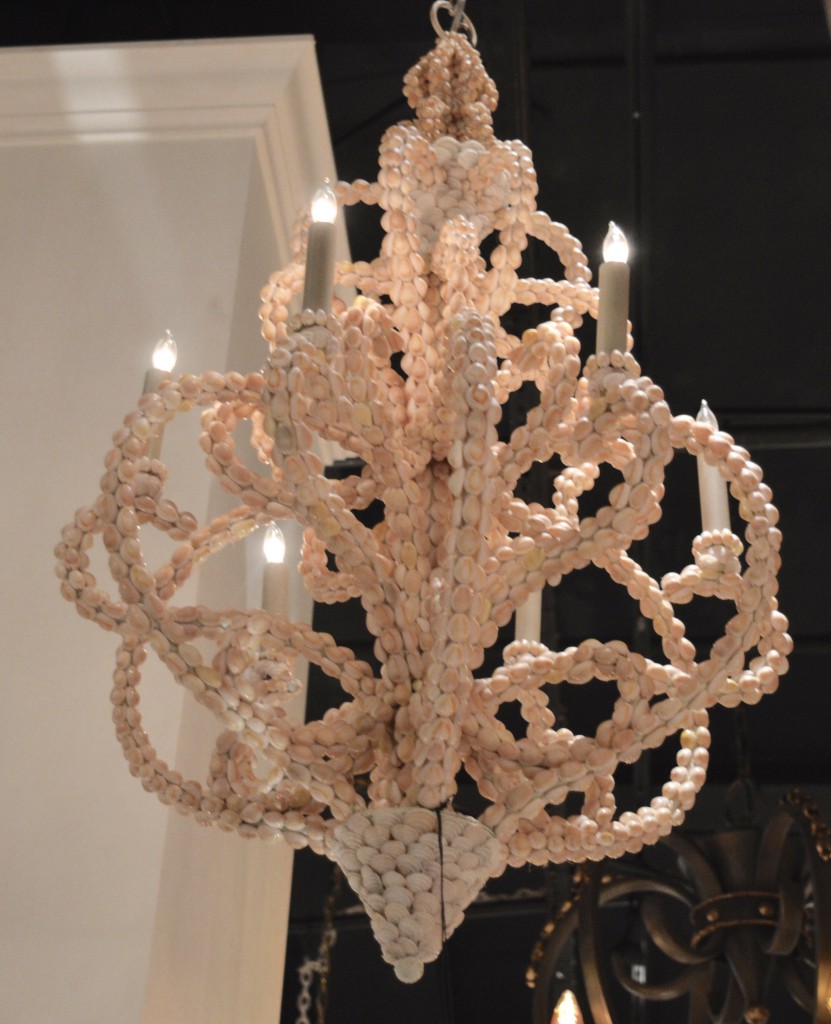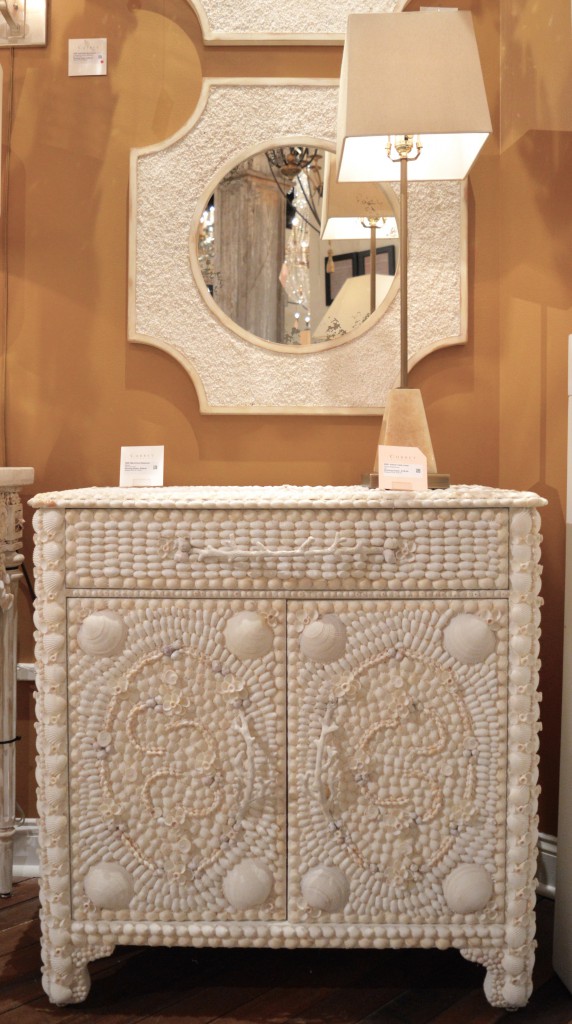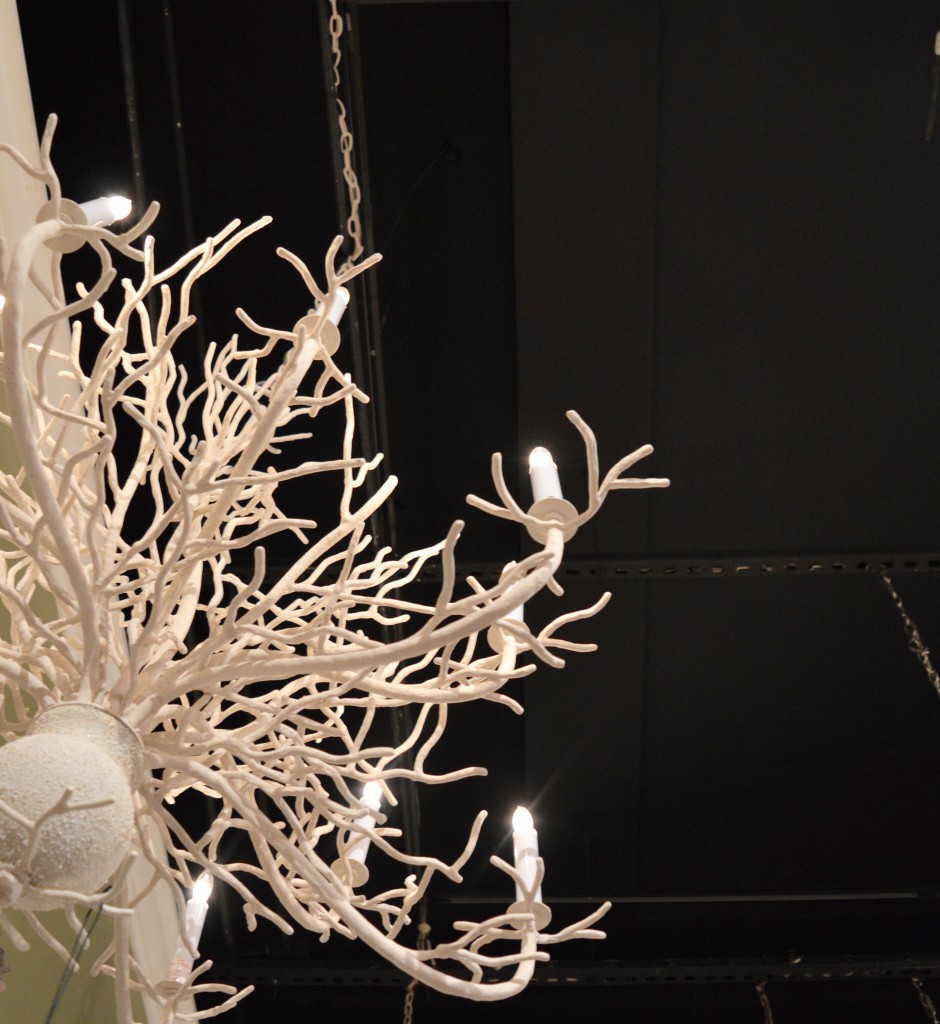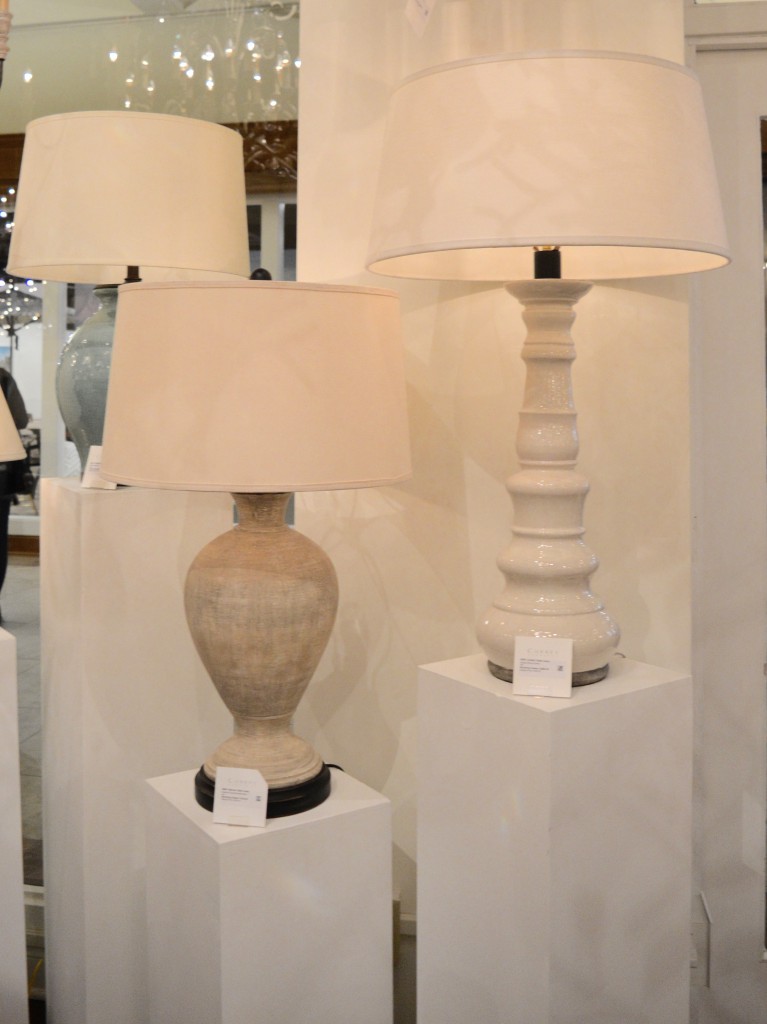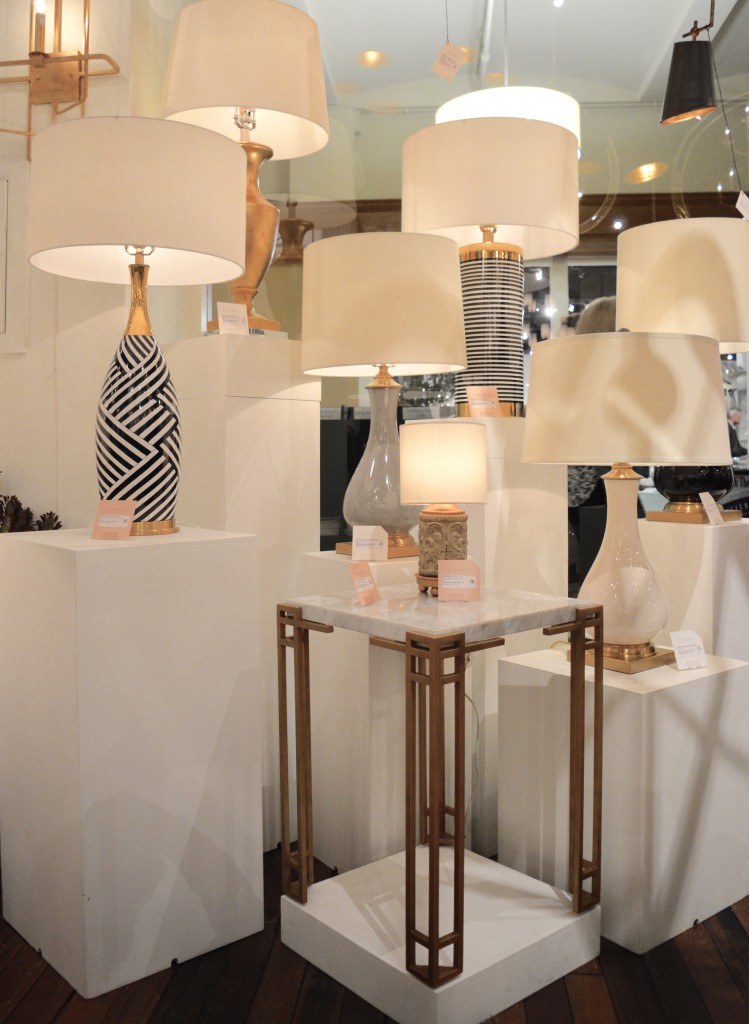 As you can observe, High Point Market includes items from across the design spectrum. Traditional, French, delicate, modern, rock and roll, refined, quirky…there was something for everyone!
To wrap-up today's High Point post, I thought I'd share six trends that I spotted at High Point Market (regardless of the design focus). They are:
1. books without covers on them
2. navy
3. gold
4. shells (including oyster shells) on mirrors, furniture, lighting, etc.
5. bamboo
6. acrylic
Later this week (I hope!), I'll share news about Visual Comfort & Co. and Jaipur, which ended up becoming my two favourite stops on my High Point tour.
Note: High Point Market takes place twice each year. The spring market is scheduled for April 16-20, 2016. Will you attend?
Photos by me.