Recently, I had a surprisingly long conversation with a couple of friends about towels. Yes, towels. We talked at length about the best way to hang towels so that they dry quickly. One of these friends is a mathematics professor, so she had a mathematical explanation about surface area and such (Hi, DK!). She insisted that the best way to hang a towel is lengthwise by a tab at the end. Towels that have hooks on the end, however, are hard to find (but she has found sets that she likes at Bed Bath & Beyond*).
Imagine my surprise, then, when I was at Ikea and noticed that their towels have end tabs/hooks, too! Maybe the Swedes (and my friend) are on to something here.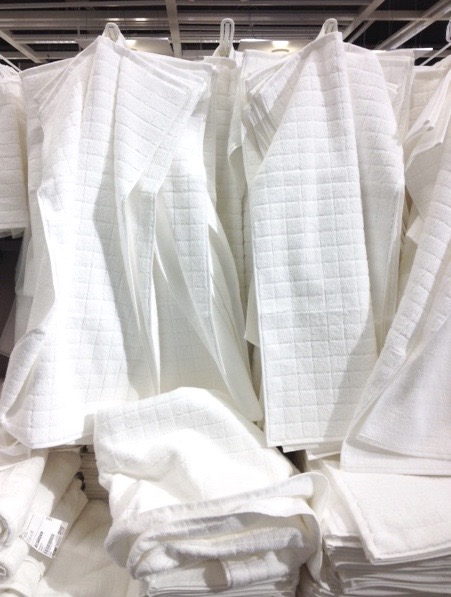 I hang towels in different ways around my home. I have the over-the-hook-hang-from-the-middle towels and folded-neatly-in-half towels. I have to say – everything dries at a reasonable pace.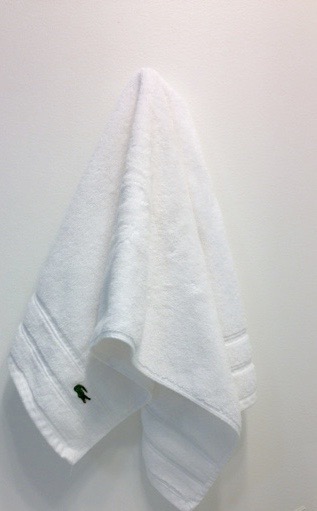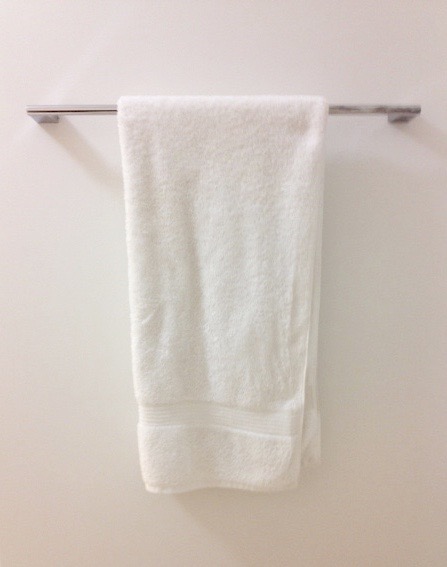 Oh – and let's not forget the just-for-show towels that never leave this ladder.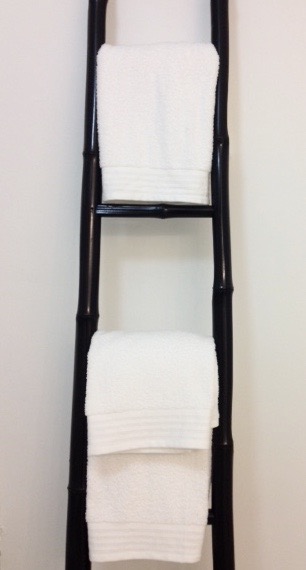 So, tell me, how do you hang your towels? What's your theory about efficient drying?
*This is not a sponsored post. My friend actually talked so positively about the success she has had in Bed Bath & Beyond's towel department.
Save