You know that massive fringe we sometimes see on furniture like…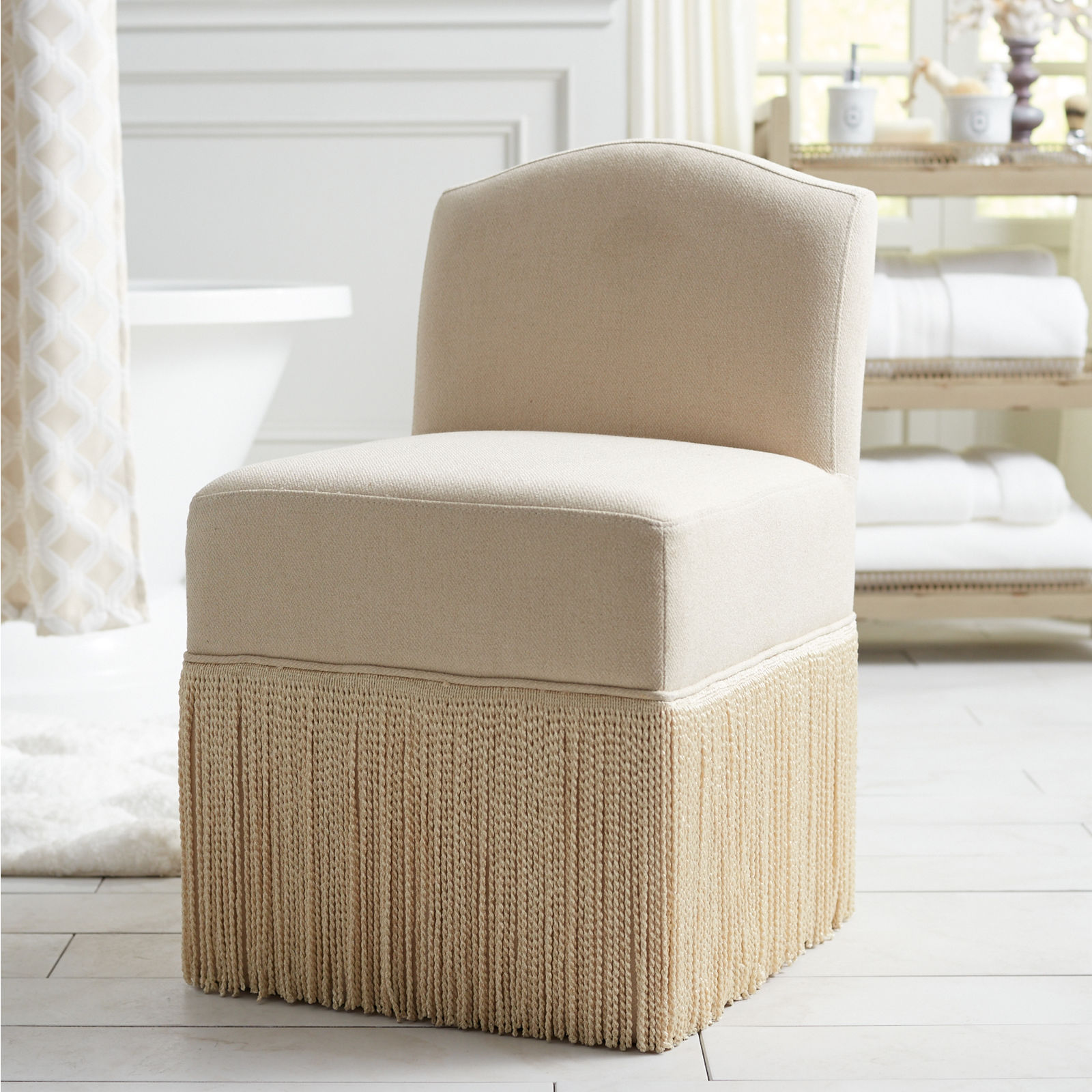 Do you know what it's called?
It's called bullion fringe.
And I think we're going to be seeing it more often in years to come. This type of ornamental trim is very traditional and has been around since the 17th century (according to Wikipedia). This particular trim, bullion, has a twisted texture, and it is generally 3 to 9 inches in length (also according to Wikipedia).
Look at how these bullion fringe pieces look beautiful in modern and traditional decor.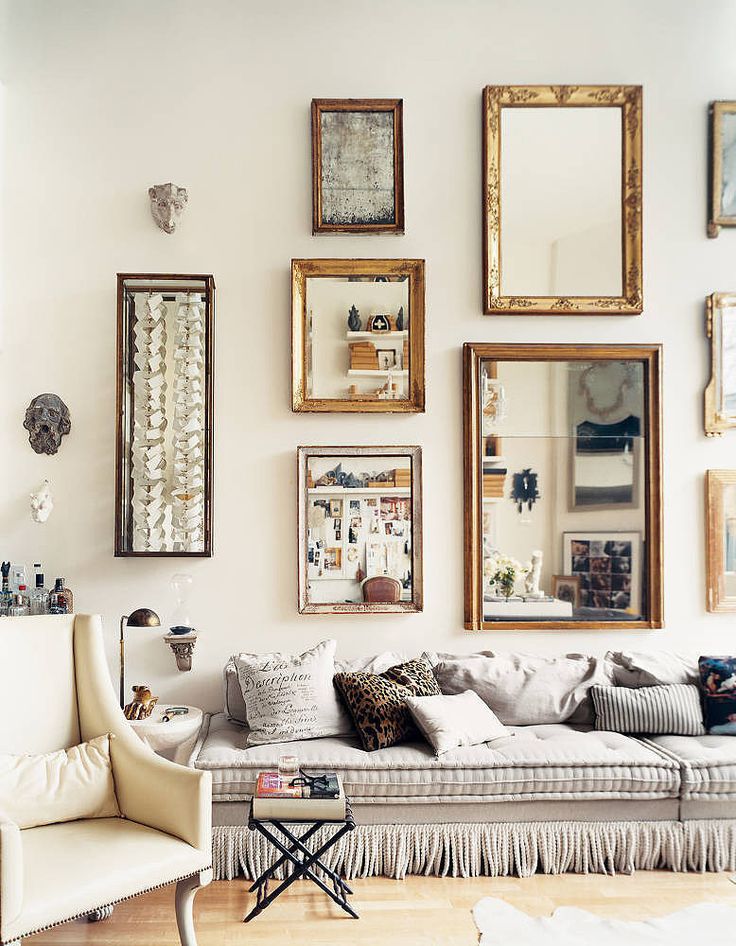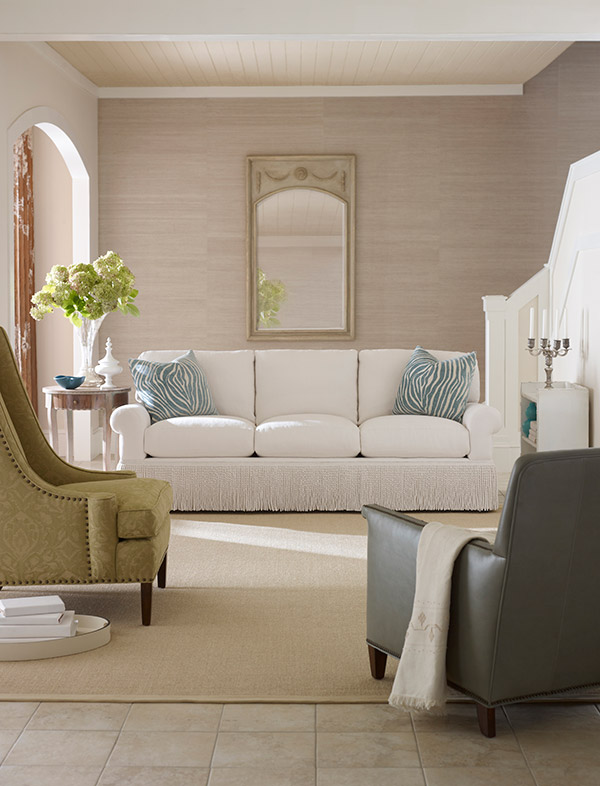 via Fresh Sofa
And here are a couple of pieces that I found in online stores ready for your modern-day homes.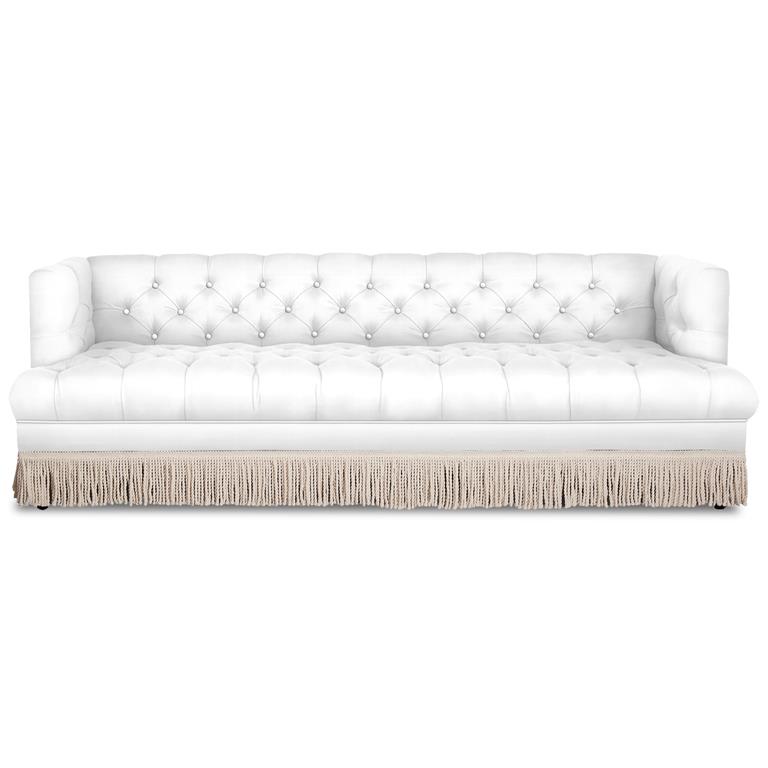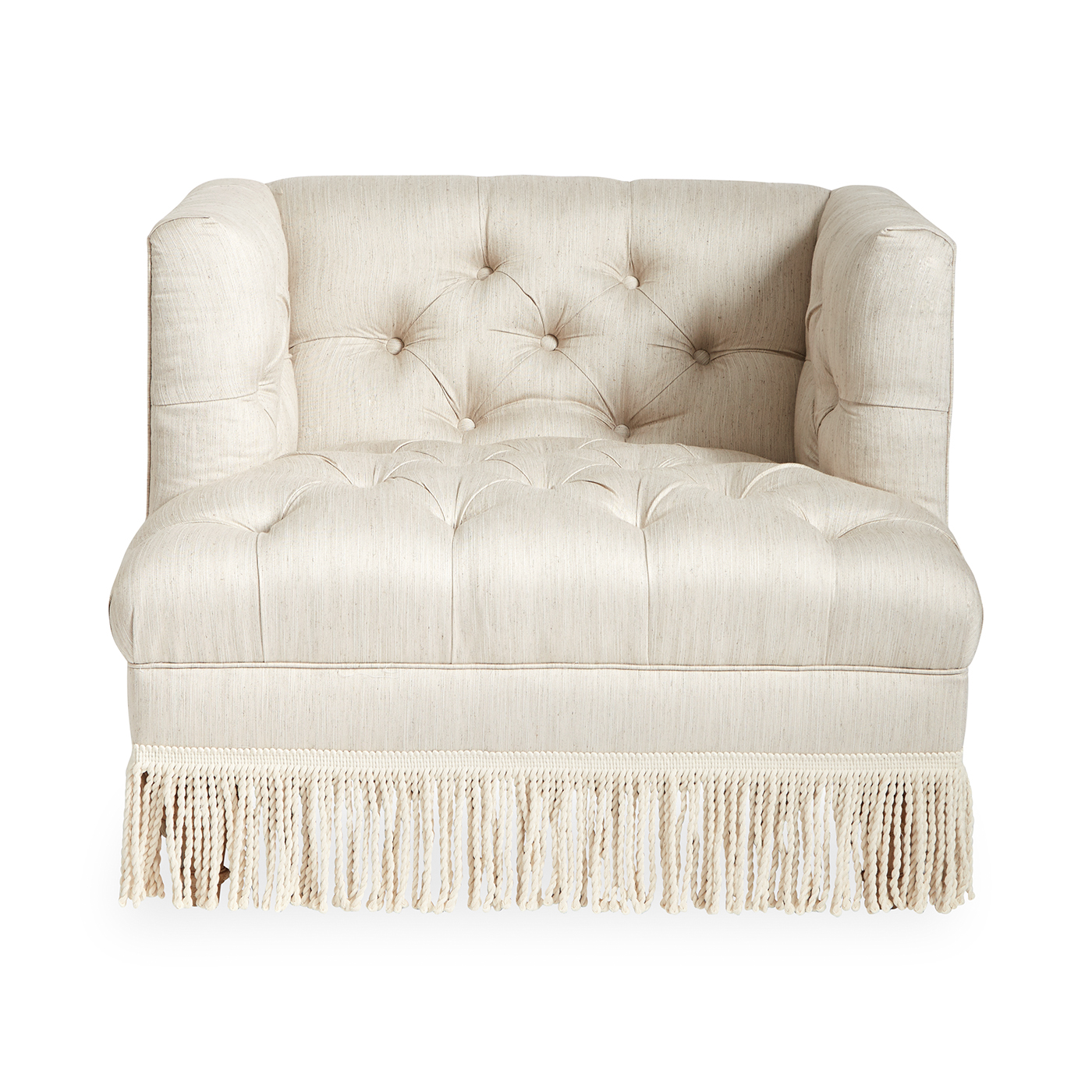 Finally, if you're more into DIY, check out Christine Dovey's take on a bullion fringe daybed DIY.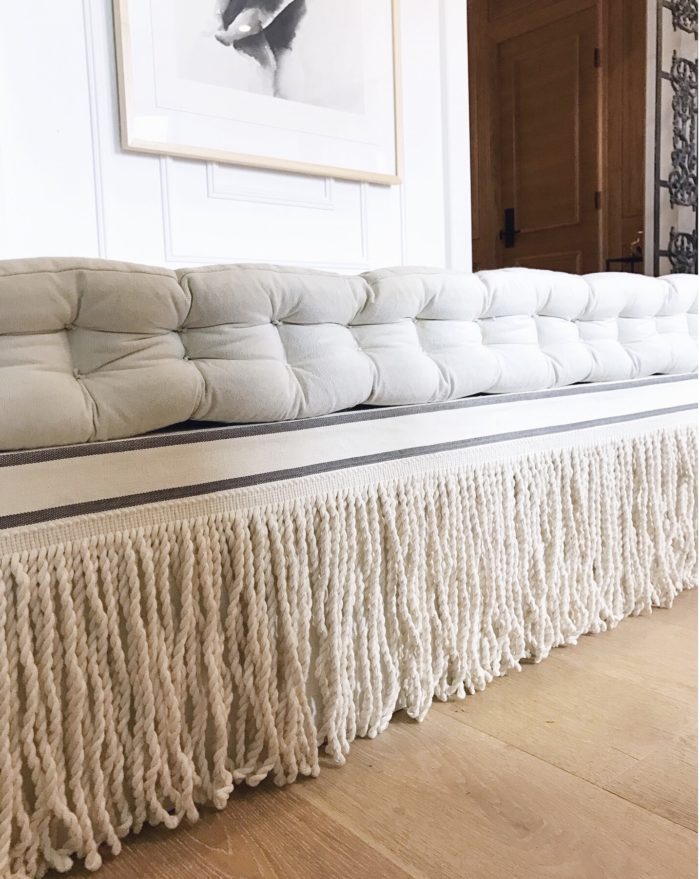 Pretty neat, right? I love how classics work in so many ways!
Final note: Some of you may recall that I've recently decided to end my weekly Hotel to Home series. Trivia Thursday is a new series I've just debuted. It's currently in test mode as I'd like to know if you are interested in the series, and if it's one that I feel passionate about, too. If you have any questions, or would like to learn about something in the design world, let me know!
Save
Save
Save