I recently had the pleasure of interviewing Deborah and David Peets, owners of Toronto's Green Light District. The shop carries beautiful furniture and accessories from around the world, and it holds a prominent place in Toronto's Roncesvalles area (Roncy, for short).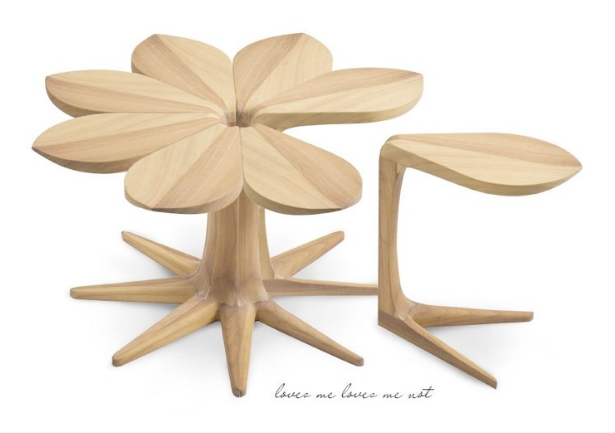 Read on to learn about more about this duo's approach to curation.
***
J: How did Green Light District come to be?
D & D: We restored a 160 year old country inn and ran it for a dozen years.  When we sold it all the furnishings went with the sale which left us with a completely empty condo to fill. We saw a need for something different and thought why not fill that need!
Where did the name Green Light District come from?
Our neighbourhood in Ottawa had formerly been a red light district but it was changing quickly and we were part of that change so we thought let's be forward thinking (green=go) as well as referring to the home furnishings we were offering.
I believe the original Green Light District was in Ottawa, yes? Why did you make the move to Toronto?
We originally were from Toronto but had been away for 20 years in the Rideau Lakes & Ottawa but wanted to come home to be closer to family. A larger audience to sell to certainly helped make that decision!
Describe Green Light District in 140 characters or less (hashtags are accepted).
Personally sourced home furnishings; unique designs that are functional & timeless with a significant hand made component #warmcontemporary
What is your favourite piece currently in the shop?
Oh that's easy! We just got in a hand stitched saddle leather Acapulco chair with a solid iron frame. It's incredibly comfortable and you know it's just going to get better with age.
How often do you travel to source products?
We're big travellers so while sourcing is hard work it's always thrilling going to Buenos Aires, or Paris or Cape Town …. We travel somewhere every year or two, sometimes multiple trips.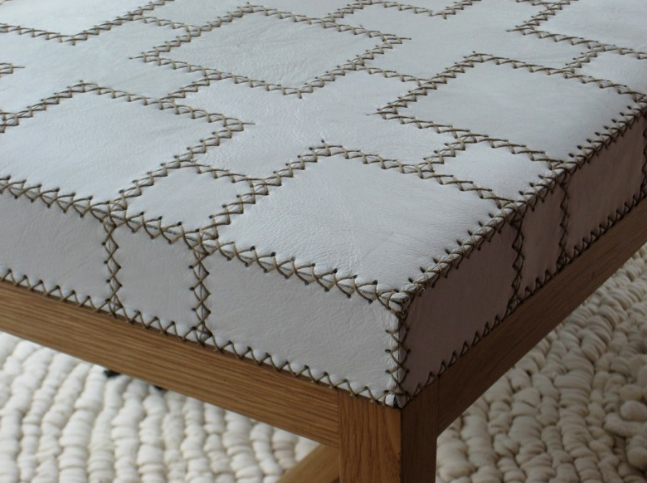 hand-stitched leather and oak bench
What is your favourite travel destination?
South Africa has a special place in our hearts. We first visited over 20 years ago and were blown away by their unique sense of style back then! The landscape, the people, food & wine but most of all their designs – so sophisticated, yet cool with just a whiff of Africa.
What is the best part of your job?
Sourcing in person of course. We knew it was important to get to know our suppliers; to see how and where their furniture & accessories are made. Every piece has a story to tell – then we found out how important it was for our customers too – to feel that personal connection as well – through us.
What is the most challenging part of your job?
Finding well made, hand crafted furniture & accessories that people will love at an affordable price – the search is never ending.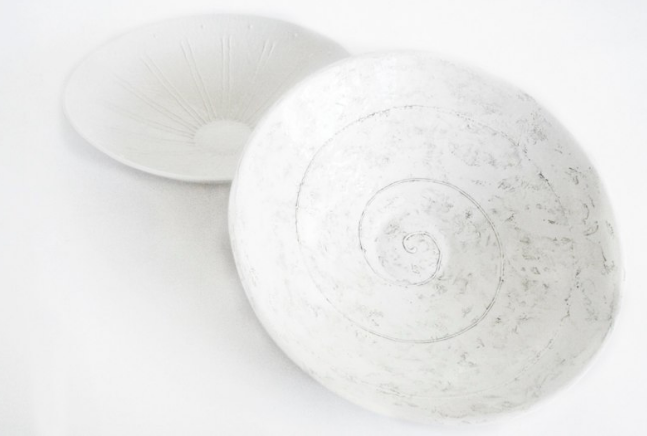 I know you actively engage with Twitter 'Äď this is, in fact, how we first met 'Äď and so I'Äôm wondering if you have any social media advice for other small business owners. How has social media impacted your business?
There isn't a better way than social media to get your name and business out there! I'd have to say firstly be true to yourself, be consistent in the amount you tweet or Instagram or blog, engage regularly with others on topics other than your business that interest you. Be helpful. Remember that is how we connected? Two women obsessing over fiddle leaf ficus and other indoor plants. Imagine – we connected via plants which led us to our love of design!
I am having so much fun with social media I've decided to take it to more of a personal level by visiting someone once a month in the city that I've connected with. It's the reason we're all on board right – to help promote each other!
***
Thanks so much for sharing a part of your story, Deborah and David!
Readers, browse Green Light District and find Deborah and David on Twitter and Instagram.