Our Ontario licence plates are very encouraging aren't they? For those of you haven't seen them, our provincial licence plate slogan is "Ontario, Yours to Discover." And a couple of weeks ago, I did just that! I drove north to explore the region of Grey County.
If you're like me, you may associate this region with Collingwood and the Blue Mountains, but the county has much more to offer than ski hills. Over a series of blog posts, I'll take you on a little 3-day tour of the region. If you're looking for something to do this winter, take note!
Day 1
On day 1, I drove about 1.5 hours from Waterloo to the town of Flesherton. Here, I stopped in at The Bicycle Café for a cappuccino and a piece of apple pie. Folks, the pie! Get the pie!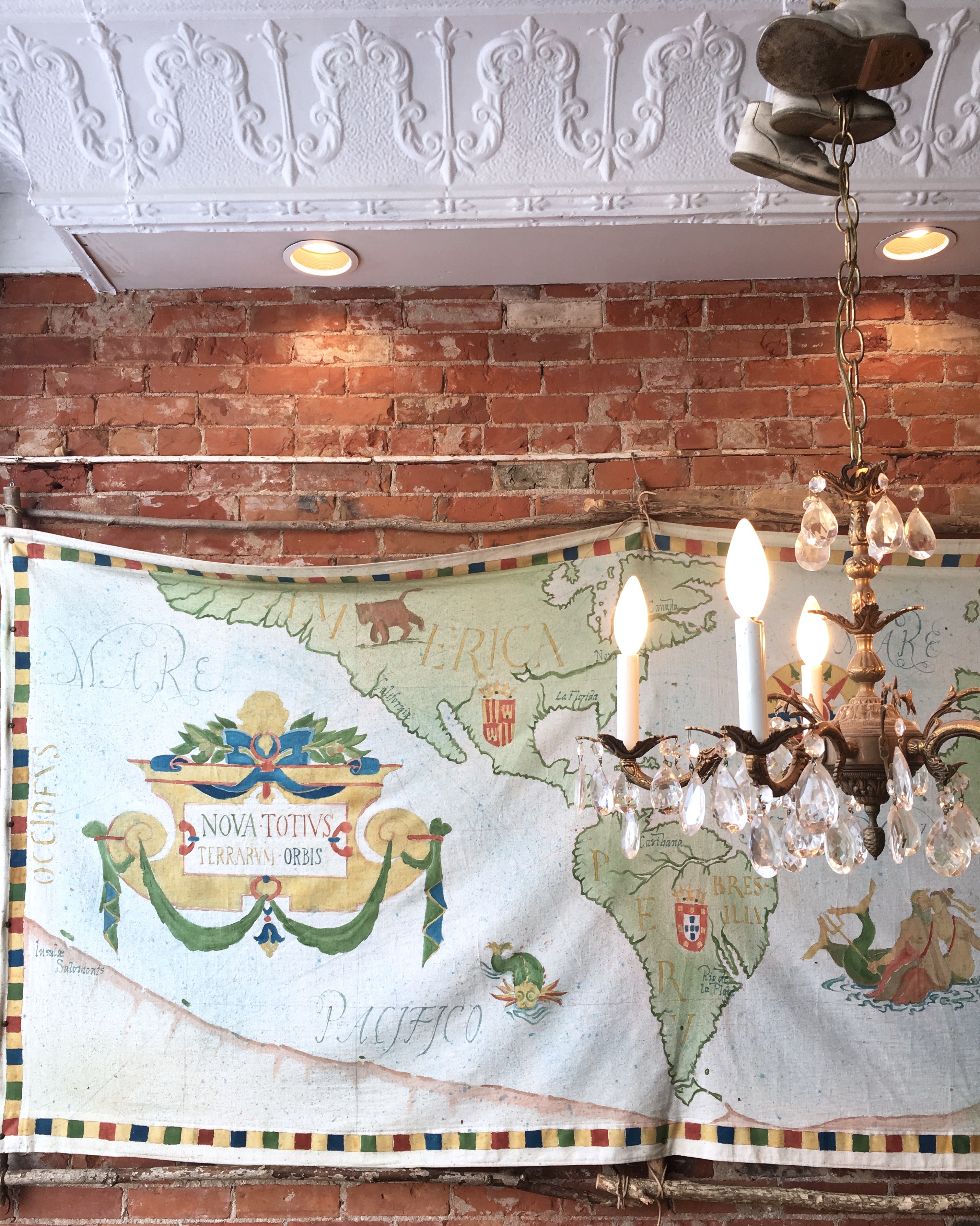 at The Bicycle Café in Flesherton, Ontario
I needed the sweet energy boost before I headed out to Hogg's Falls. The falls are just around the corner from the main intersection in Flesherton (at Hwy 4 and East Base Line). There is plenty of parking, and while you can spend a while hiking the trails, you don't need to go too far at all to reach the falls. Follow the sounds, and you'll find them within minutes of parking. I wasn't certain I'd be too keen on hiking in the snow, but it was absolutely peaceful.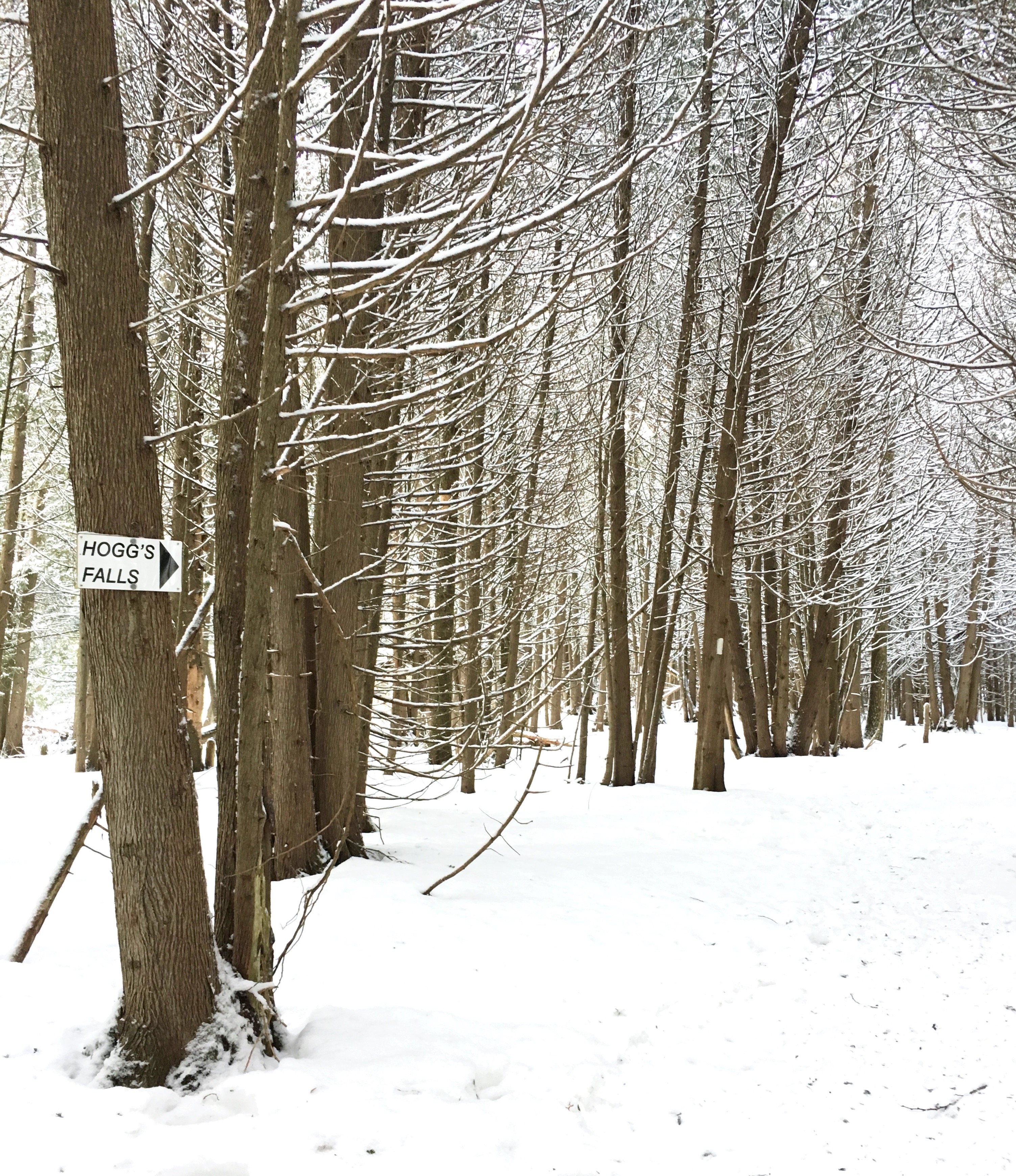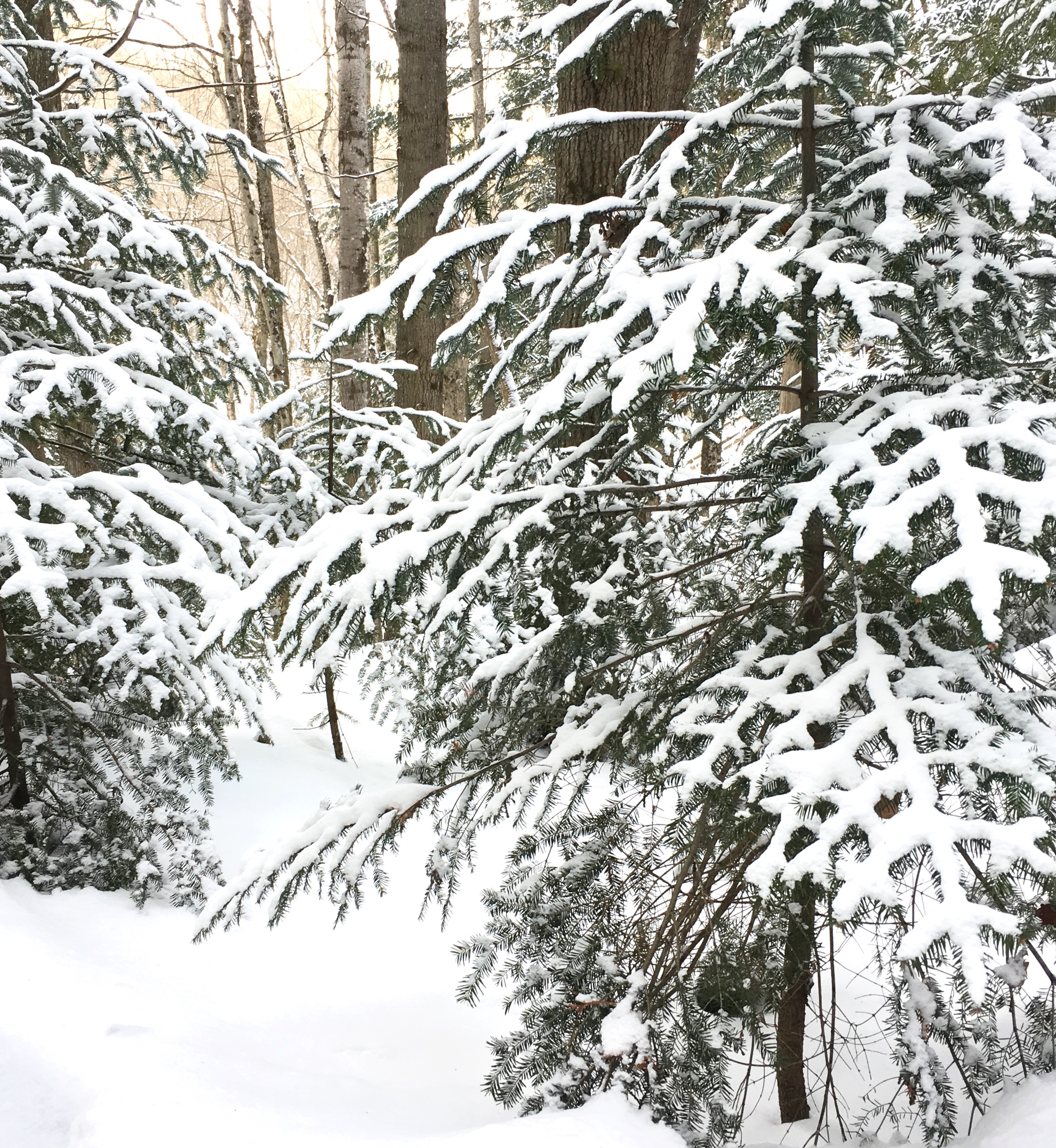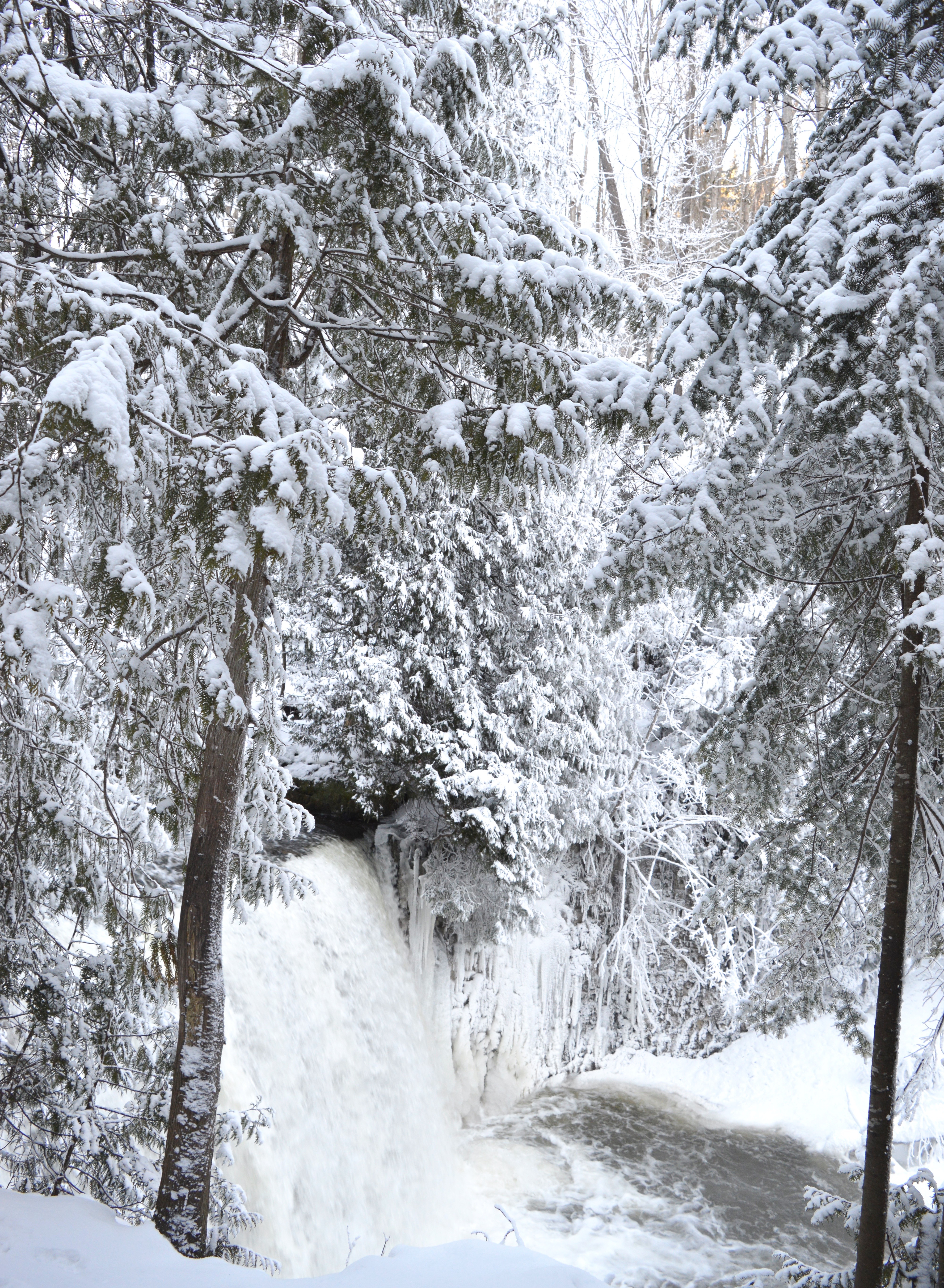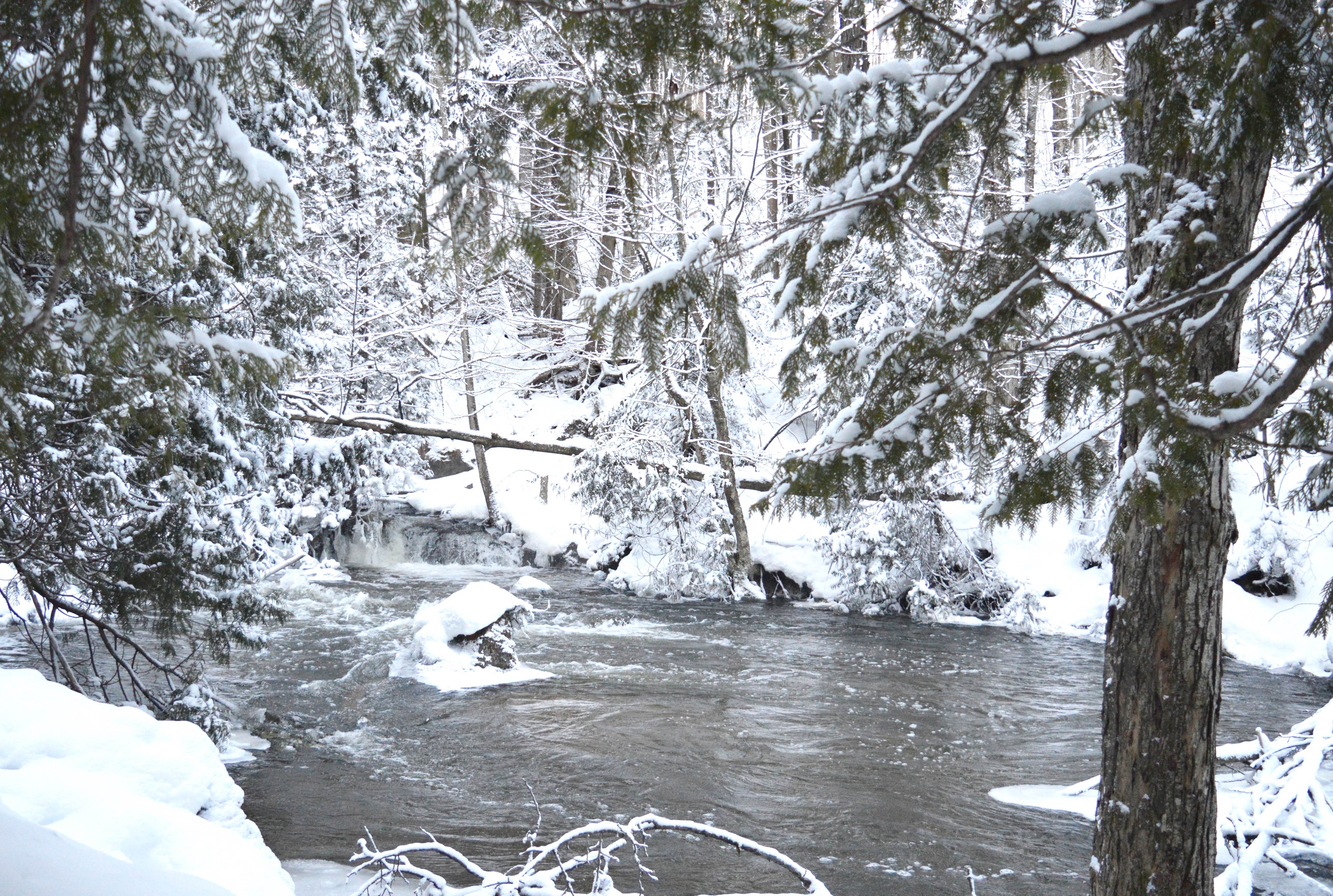 the trail and Hogg's Falls
As I'm not an avid winter outdoors-woman, I appreciated that I could hike for as little or as long as I wanted. Listening to and seeing the falls felt really quite magical, and I was so appreciative of the natural beauty that surrounded me! Ontario is yours to discover, remember?
Grey County has 9 waterfalls that you can explore, and 7 of them are accessible in the winter. I'm sure each one has something special to offer, and since they're not too far away from one another, you can take in a lot even on a short visit to the area.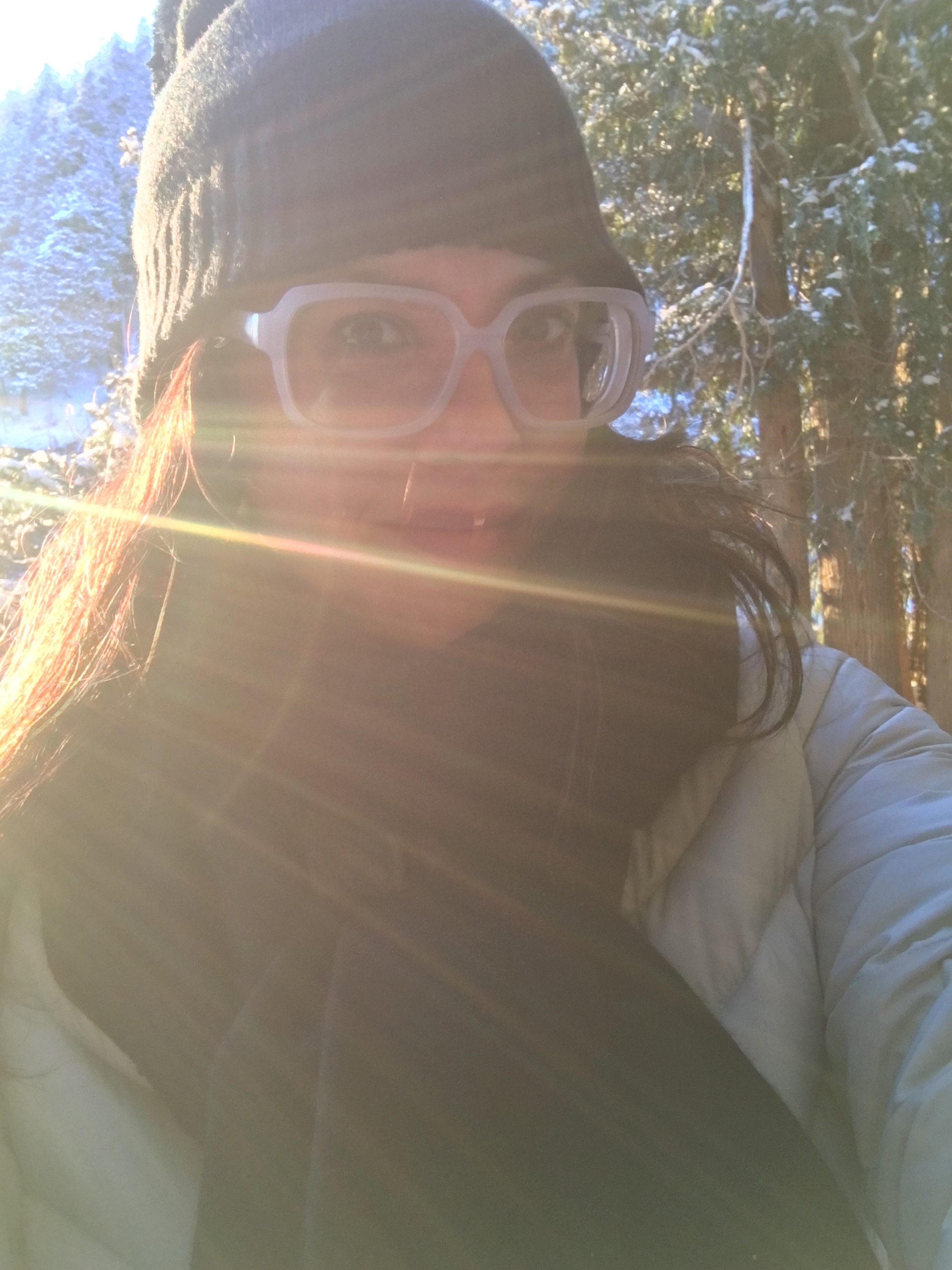 getting caught in the sunlight

As for my outfit? Along with my scarf, hats, and mitts, I wore  this hiking outfit (I didn't even include one piece of athletic wear!), my L.L.Bean Downtek, and Sorel boots. The boots were great. I wouldn't recommend wearing light boots as if there is a lot of snow, you'll need footwear with traction (and warmth).
After I had my fill of outdoor time, I drove to The Flying Chestnut Kitchen for dinner. This restaurant is worth the drive, let me tell you! I walked into the restaurant just as it was opening, and the staff was conversing about Saved By The Bell. So of course I joined in.  Remember the episode when Jessi Spano took the sleeping pills? Sure do! – There's no time, never any time! – Ha ha. Does anyone remember this episode? People who remember episodes and lines from Saved By The Bell are my kind of people. All this to say that my intro to The Flying Chestnut Kitchen was great!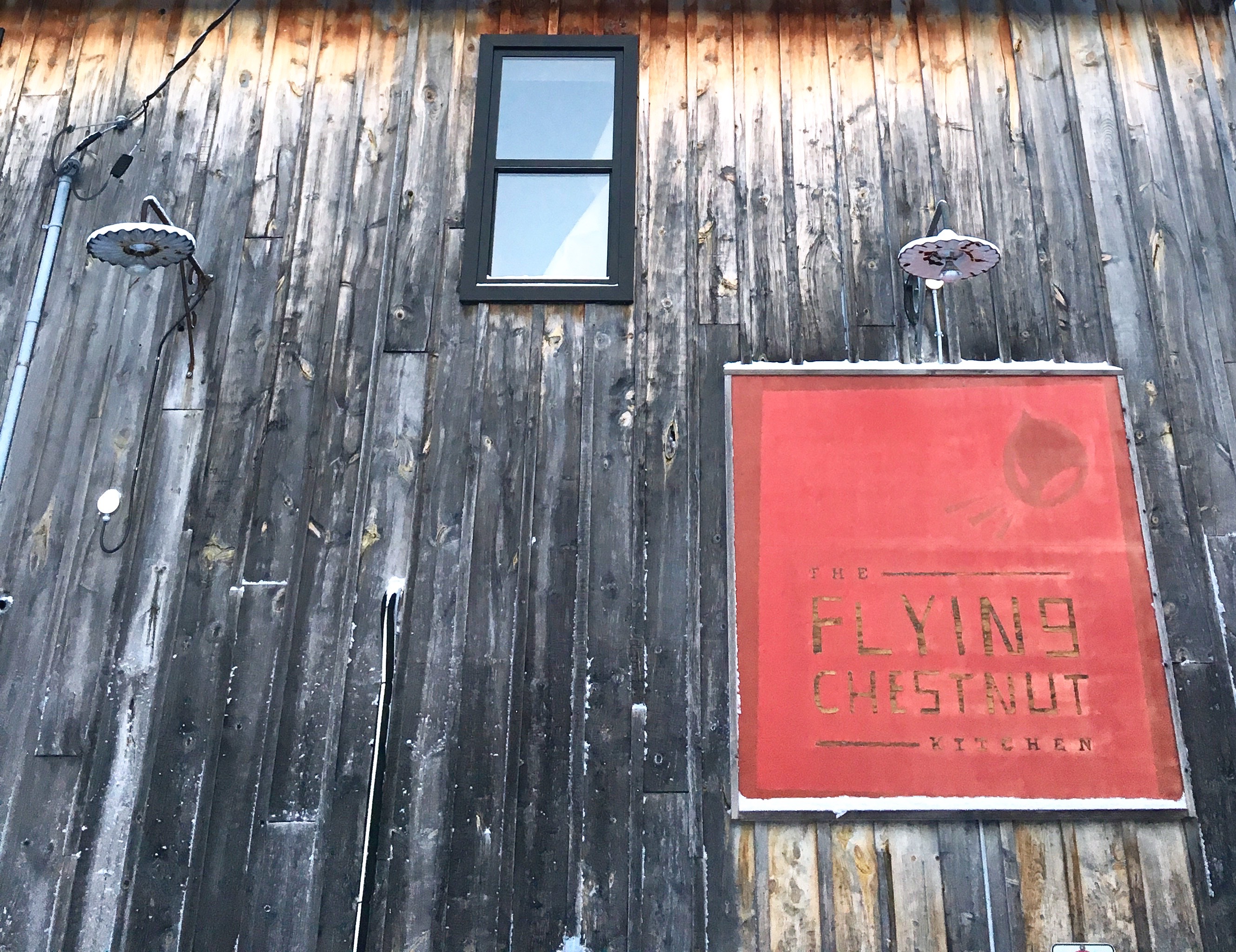 Not only did I enjoy chatting with the staff, but I also feasted on a delicious dinner at a leisurely I'm-on-vacation pace. The menu changes regularly depending on the local offerings. I began my meal with an amuse bouche – a sausage roll on a layer of mustard. For the main course, I opted for the evening's special – duck confit. The first time I had duck confit, I was a 16 year old exchange student in France. Every time I order it, I remember that time period in my life! For dessert, I was treated to a delicious mousse. The quality of everything was superb.

The Flying Chestnut Kitchen is run by Chef Shawn Adler. He opened the restaurant in the Old General Store in 2010. The restaurant is quite small, seating about 25 people, so it's wise to make a reservation. And bring cash since it's a cash-only restaurant!
After just about rolling out of the restaurant, I drove about 30 minutes to the Pretty River Valley Country Inn.
Side note: Dark, country roads in the winter are a touch on the scary side. I went slow and used my high-beam lights for just about the whole commute. I was extra grateful for my TomTom since with it, I knew I wasn't going to get lost, and I could see how windy the roads were via the image on my screen. Other reasons I was a touch nervous on these roads? Well, beyond the snow, I wasn't even sure if there would be bears and such popping out of the trees. Are there bears in Grey County? Maybe it's best that I don't know. If you're not used to winter driving, I would recommend that you take it slow and drive in daylight hours as much as possible. Oh – and I should also note that the next morning, I drove the same road in the daylight, and it was absolutely smooth and easy. It wasn't scary at all! It's amazing what darkness can do to a gal.
Now, to the Pretty River Valley Country Inn! The young staff at the inn helped me with my luggage and checked me into a cozy loft (they call them Crofts). My 600 square foot room had a main floor with a king bed, large bathroom, foyer, and seating area. And a wood-burning fireplace. Oh, the fireplace. So so good. My room also had a second floor with a pair of twin beds.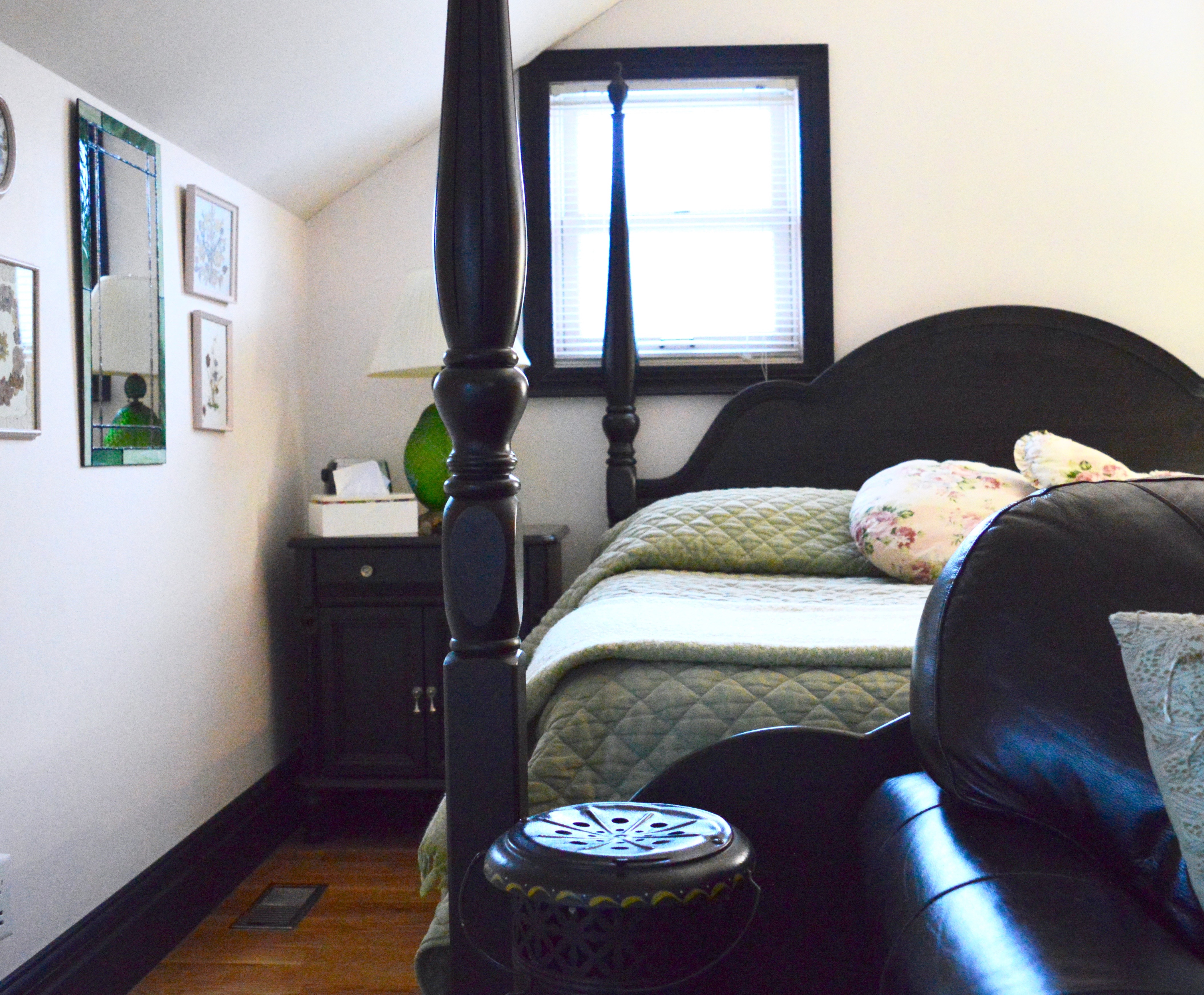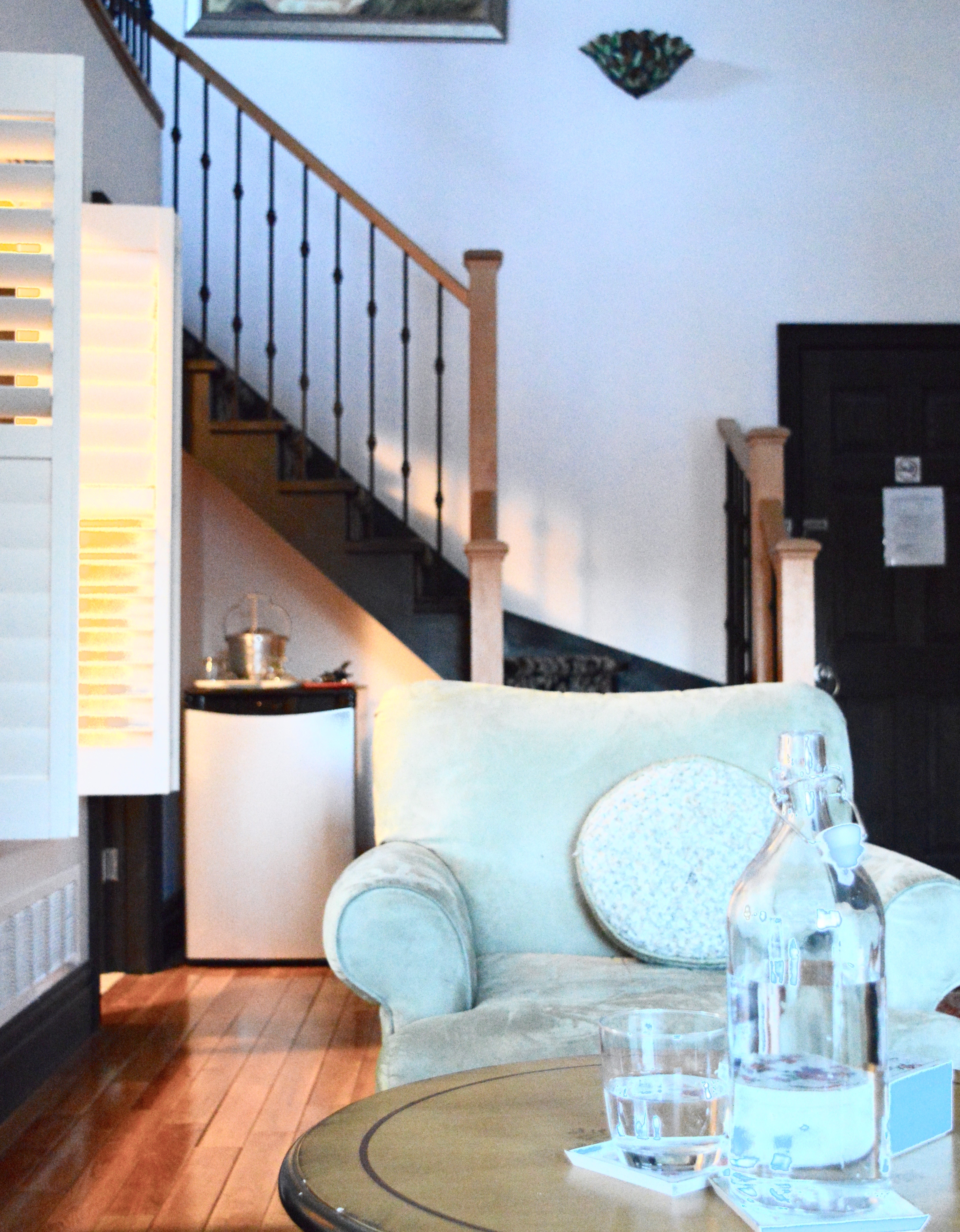 the Ben Nevis Croft at the Pretty River Valley Country Inn
I had a lazy evening in my Croft. The inn has great options for cozy nights in – popcorn and games are at the ready! I fell asleep to the sounds of the crackling fire, feeling happy for my first day of exploring Grey County.
All photos by Jordana.
Thanks to Grey County and Amanda P. for sponsoring my trip. All opinions are my own.