TomTom has entered my life…and has become my new BFF. Before I left for Florida, TomTom generously sent over two items for my trip: the Runner Cardio watch and the GO 500. I have previously written about my experience with the Runner Cardio watch, but I haven't yet reviewed the GO 500. Well, folks, today is the day.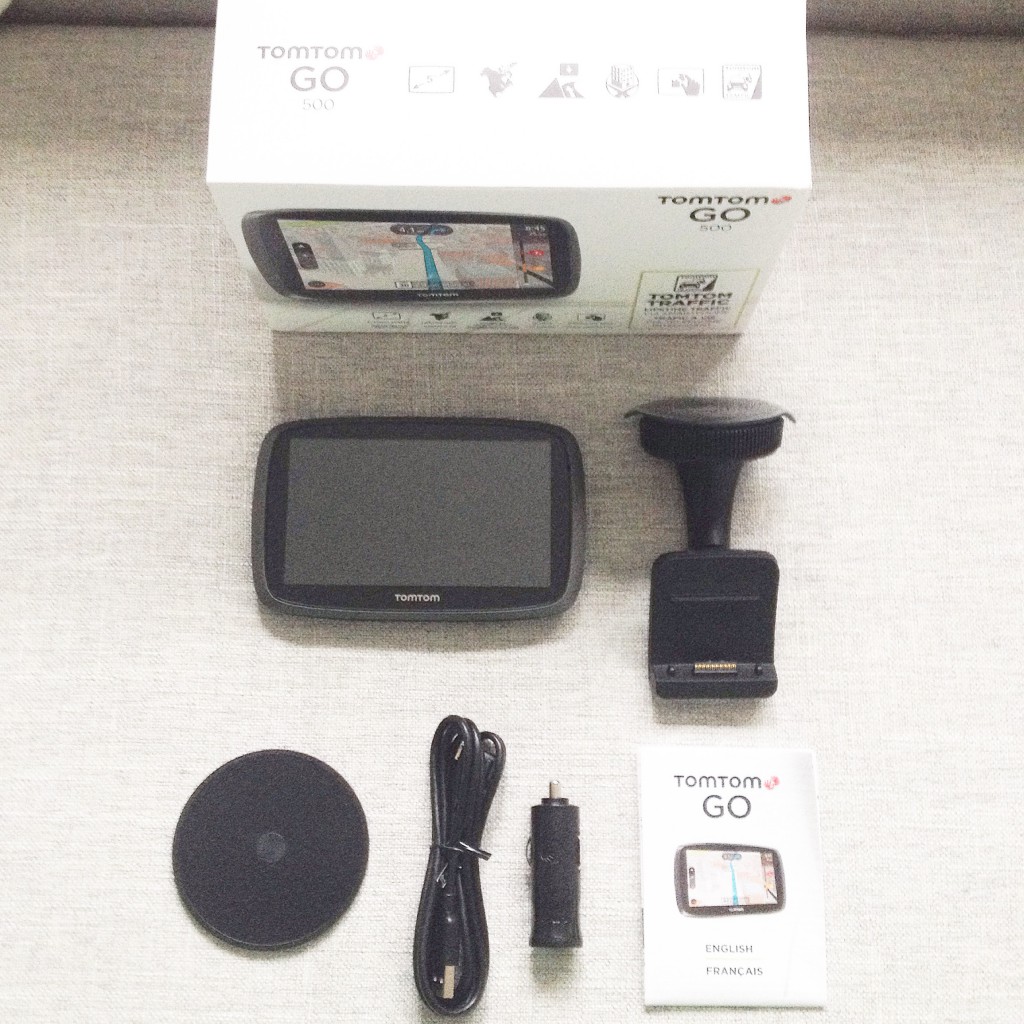 the TomTom Go500 unboxed
I am generally good with directions, and I have been loyal to paper maps ever since I started driving at age 16. Heading into this recent vacation, however, I knew I wanted to explore a bit more of Florida than just the beach, and I had a feeling that the TomTom would allow me to do so easily.
In the 3 weeks that I was in Florida, I felt so free with the TomTom. I felt like I could drive without stress because I knew I would never get lost. My friend and I put the TomTom to very good use to explore Tampa and Orlando, and it was amazing. It chose the fastest routes, quickly recalibrated if we hit construction, and spoke to use clearly and at ideal times (e.g., before upcoming turns).
Features that I am really enjoying in the GO500 include:
– list of voice selection (mine is currently set to American Richard)
– large clear screen with good contrast levels between image and background (worked great for both daytime and nighttime driving)
– alternate route options with time estimations (I used this quite a bit if I hit traffic or I wanted a break from highway driving)
– speed of search
– easy to use touch screen and keyboard
– zoom options for maps (I generally liked the close up version of the streets, but I also used the overview quite a bit to help me get a sense of the area)
– volume control (driving during rainstorms was loud, so increasing the volume was useful and easy to do)
– safety camera alert
– lane guidance images (to visually show what lane you're supposed to be in)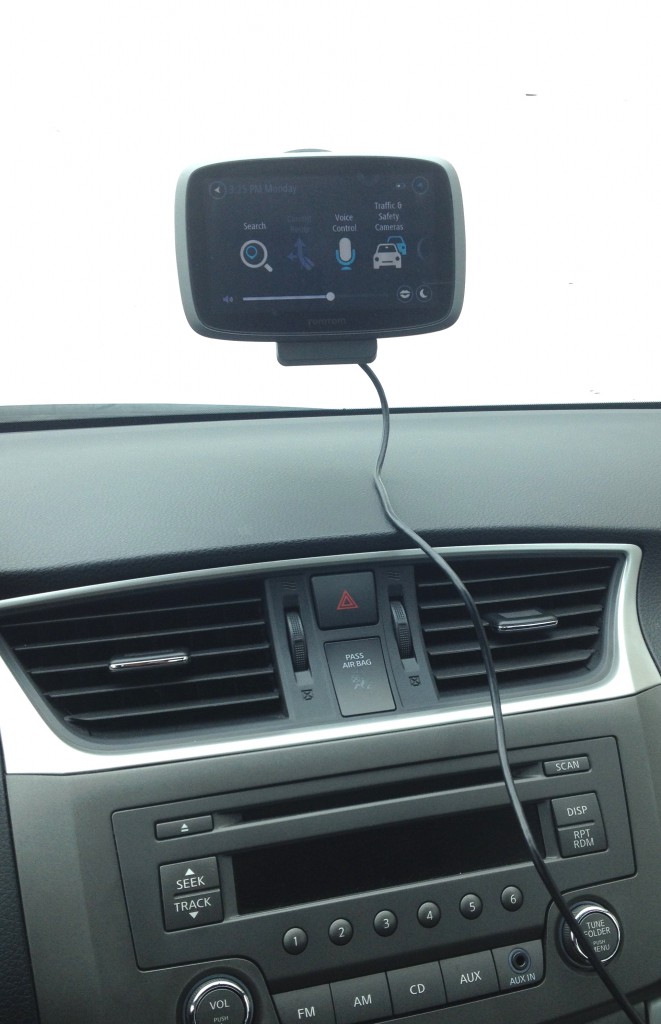 TomTom's screen and menu screen

The TomTom took my friend and I to Tampa, Orlando, and around St. Petersburg, and it never let us down. It was ridiculously convenient to throw it (gently) into the car and head out to discover new places in unknown (to us) parts of Florida.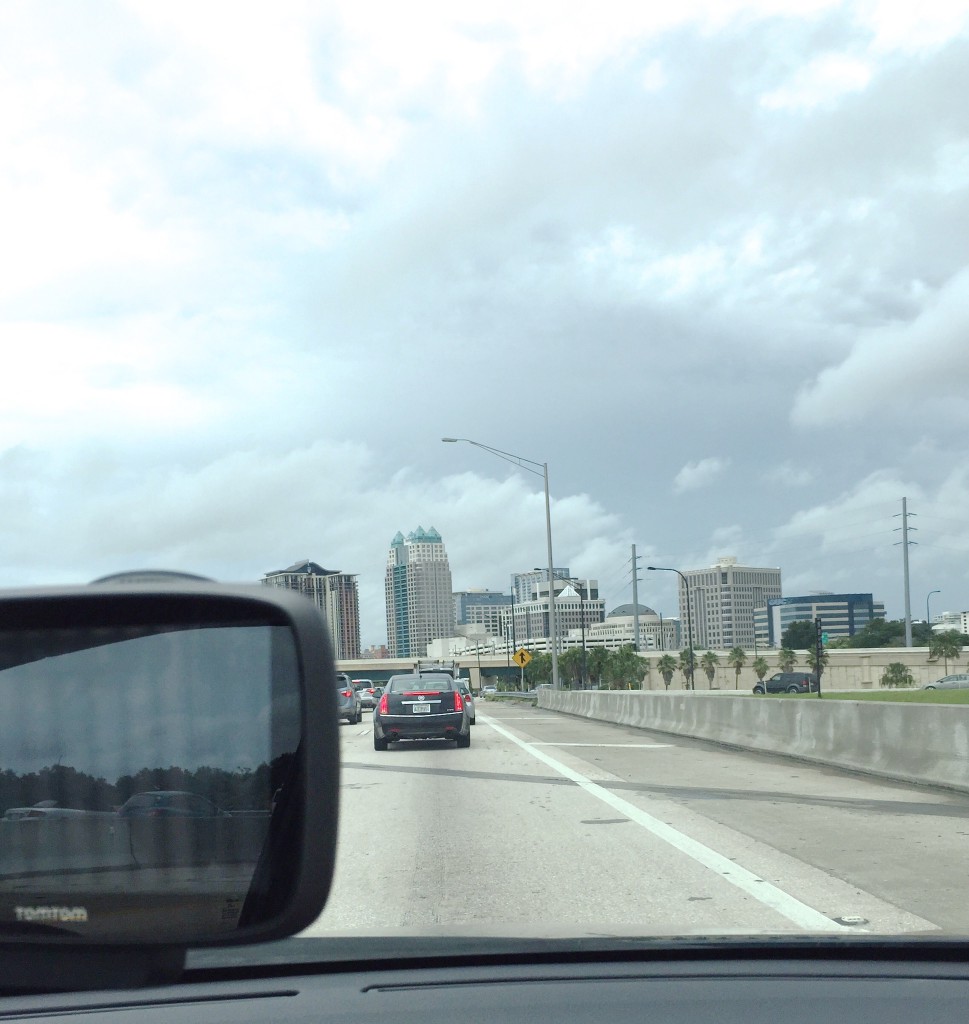 heading into Orlando with the TomTom guiding every turn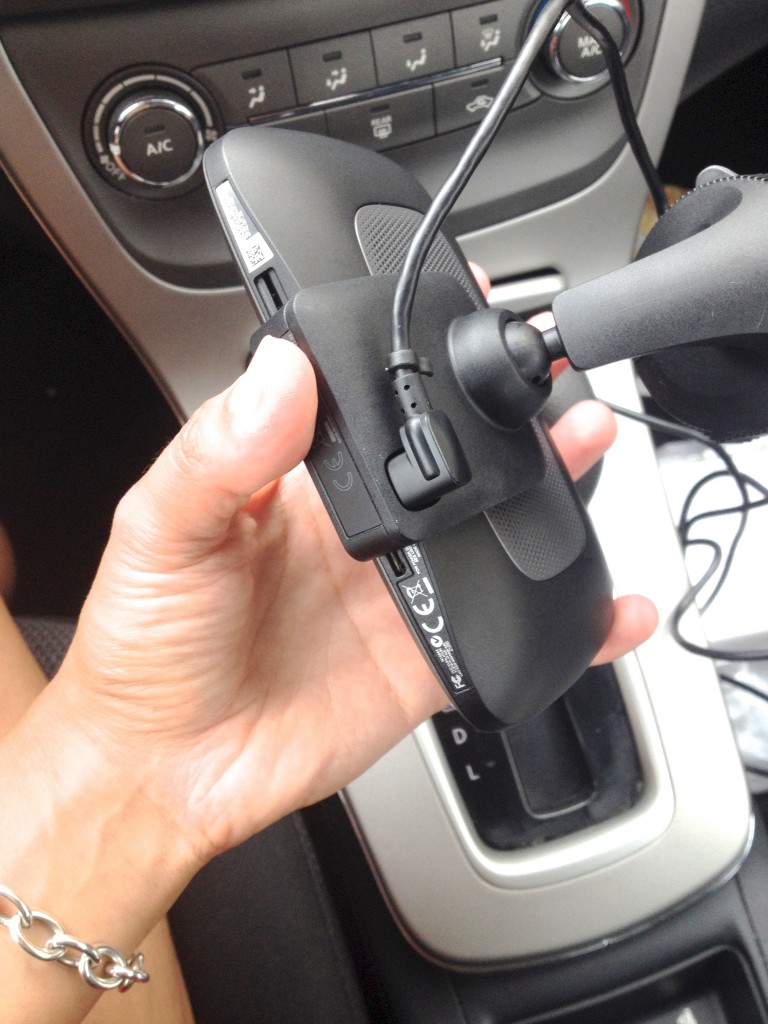 the TomTom can be recharged even when it is in its windshield holder (I'm embarrassed to admit that I didn't discover this for quite some time…oops)
I don't know how many times I said "I love my TomTom" and "Why did I wait so long to get one?" over the course of the past couple of months. Honestly. For a traveler like me, it's sort of unbelieveable that I only got one now. The TomTom makes me feel safe, and it's going to come in very handy in the months ahead as well as I continue to take road trips near and far.
Many thanks to Meaghan B. and TomTom for providing me with these items. All opinions are my own.