Way back in 2015, I took a quick trip to Charleston, South Carolina, and then I delayed uploading my photos. It's a new year, but I don't think it's too late to share my travel experiences with you. Am I right?
In a nutshell, Charleston is glorious. If you haven't already been, I would recommend that you put it on your must-see list. The weather (October) was perfect (not too hot, not too cold), the architecture was beautiful, the streets had charm, and the service was friendly.
I booked my sister and I into the Marriott Renaissance Charleston right in the historic district, and this was a convenient location for walking around various neighbourhoods. My TomTom (oh, I love that thing) navigated us through all the one-way streets when we drove in, but I was very happy to leave the car and travel by foot for the remainder of my 24-hour stay.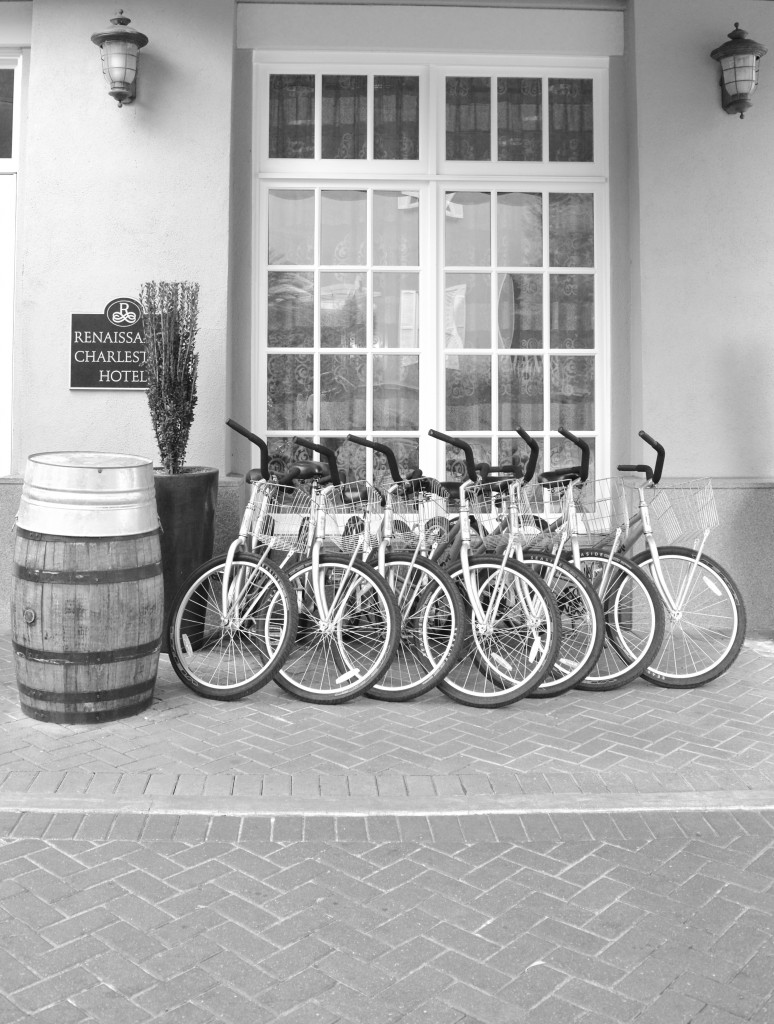 bikes available for Renaissance guests
The College of Charleston was a must-see considering the fact that I'm an academic and education is my life. The campus is charming, lush, and all-around beautiful. The palm trees caught my attention as did all the exterior porches (traditional architecture in Charleston). I even ran into a professor I met at a conference last spring. Random, right? Such a small world!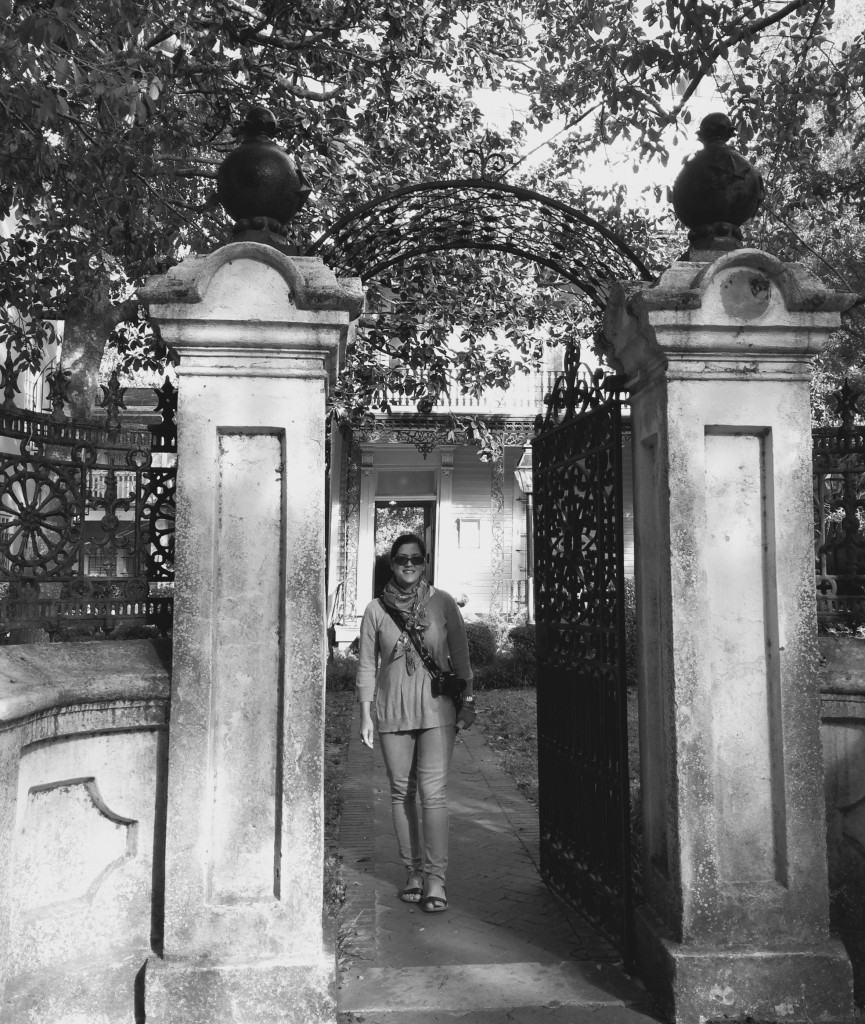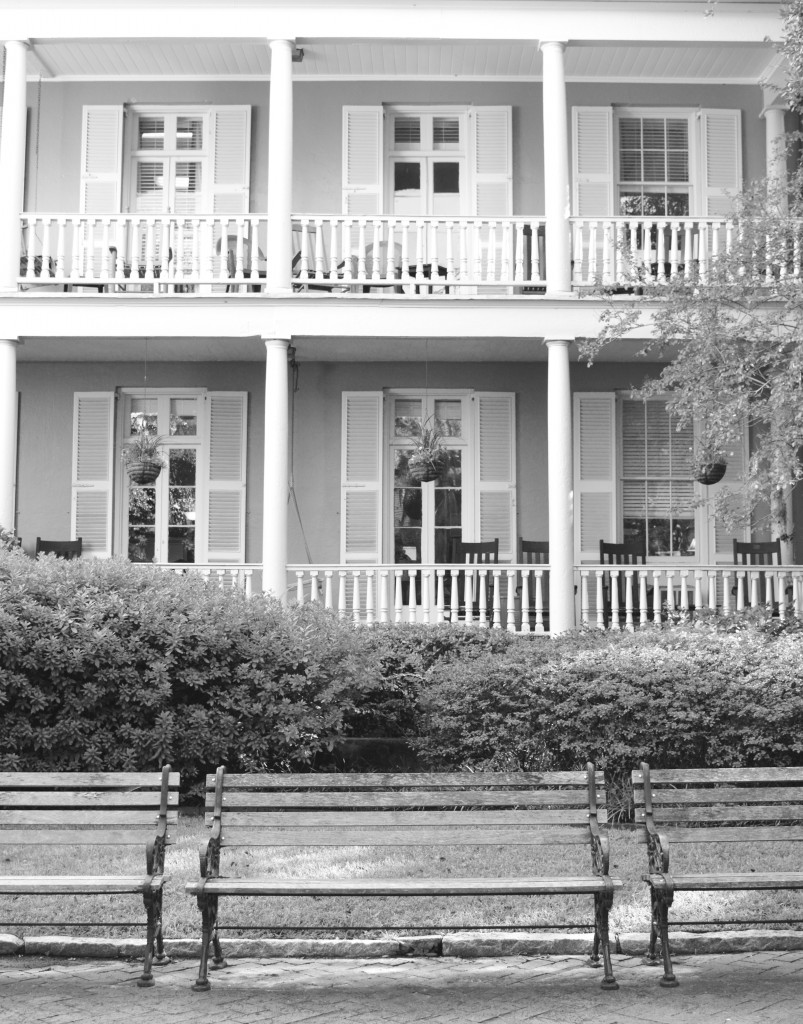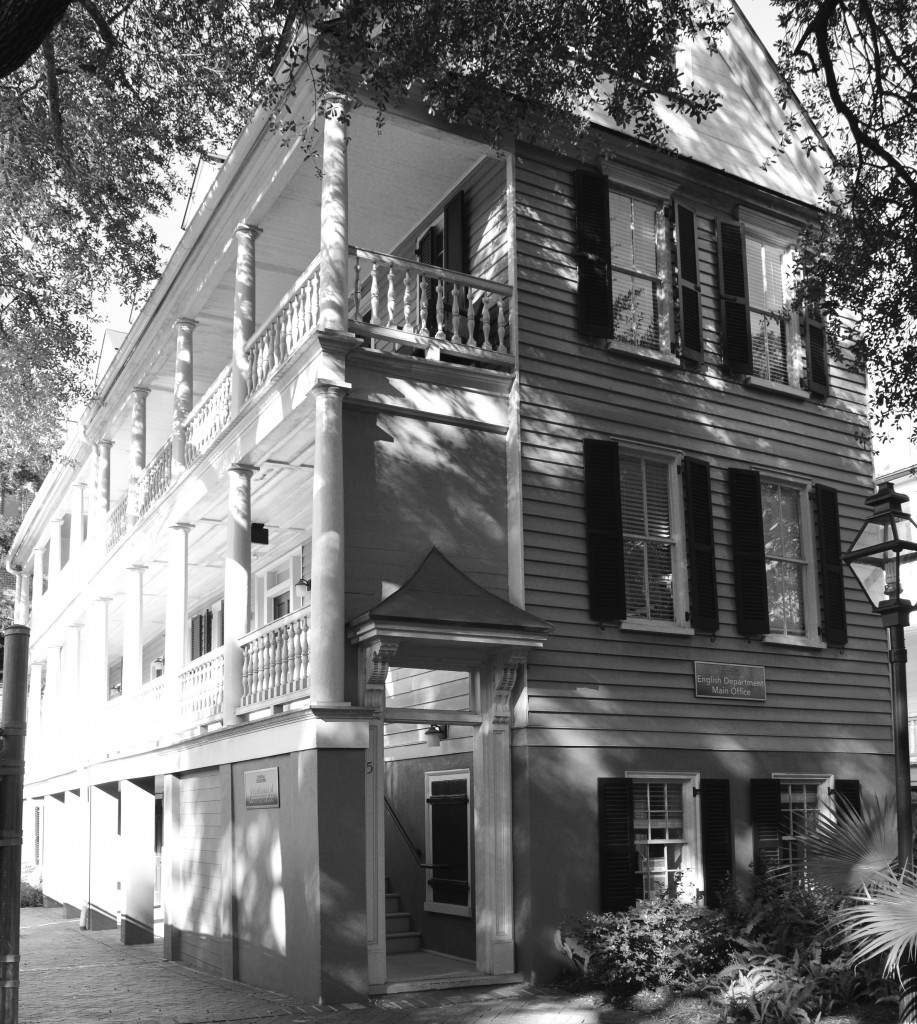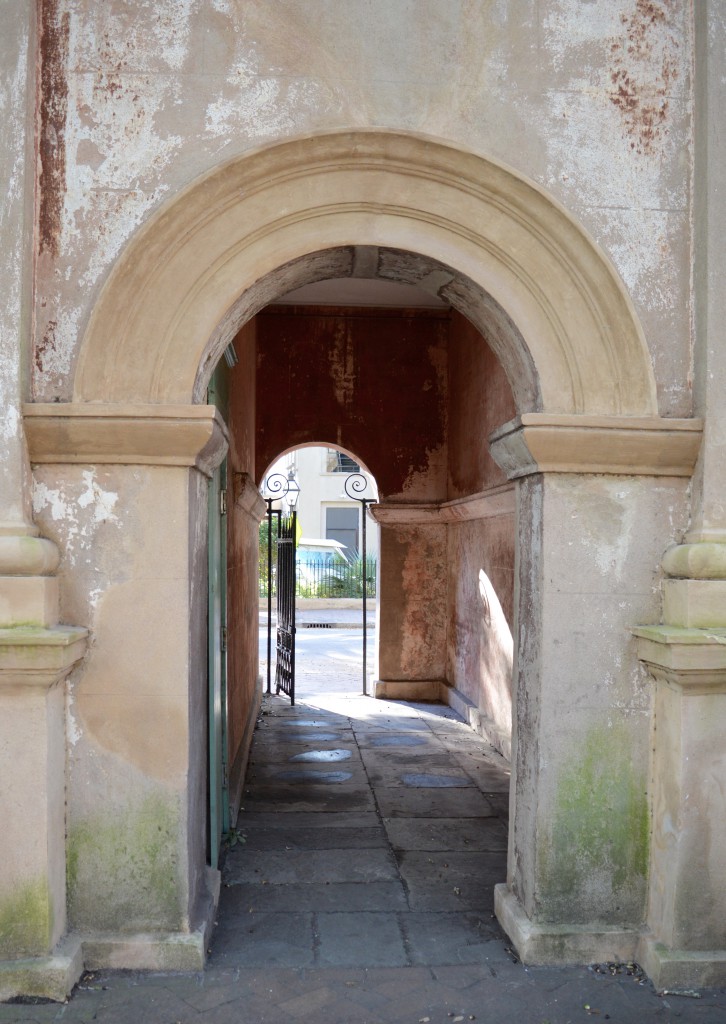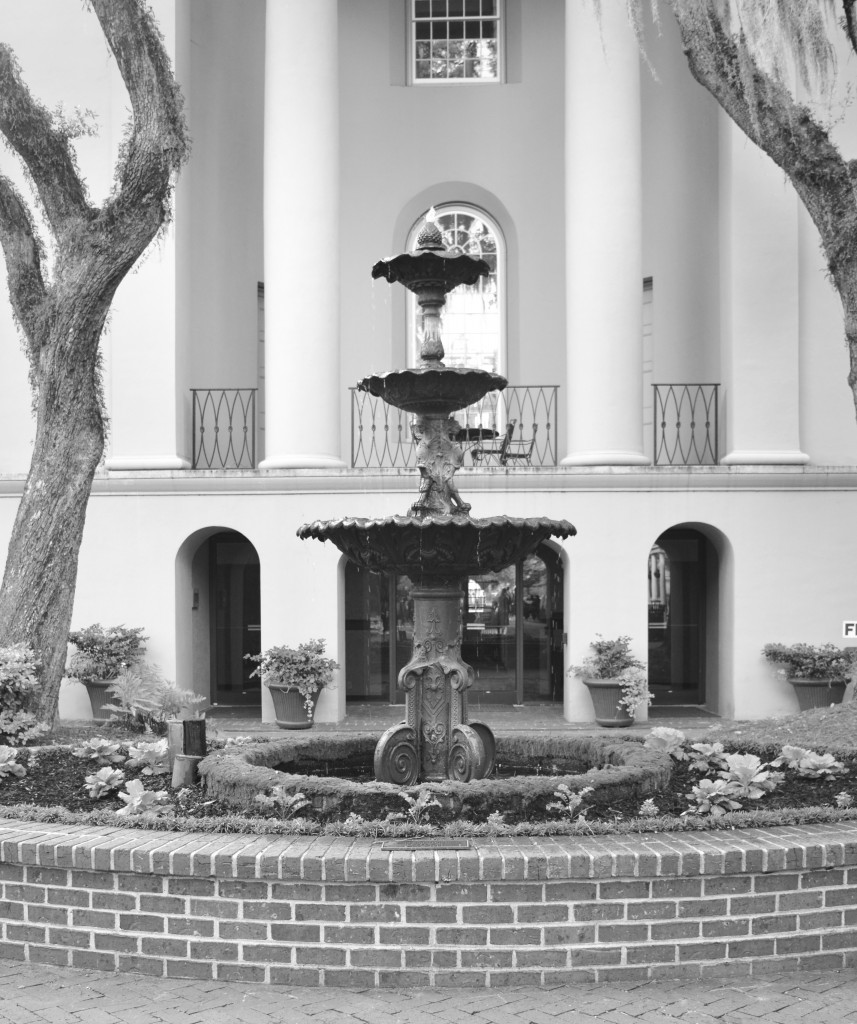 the College of Charleston campus

We passed by so many impressive churches as we explored the city.
The Charleston City Market was very touristy, but it was still nice to see.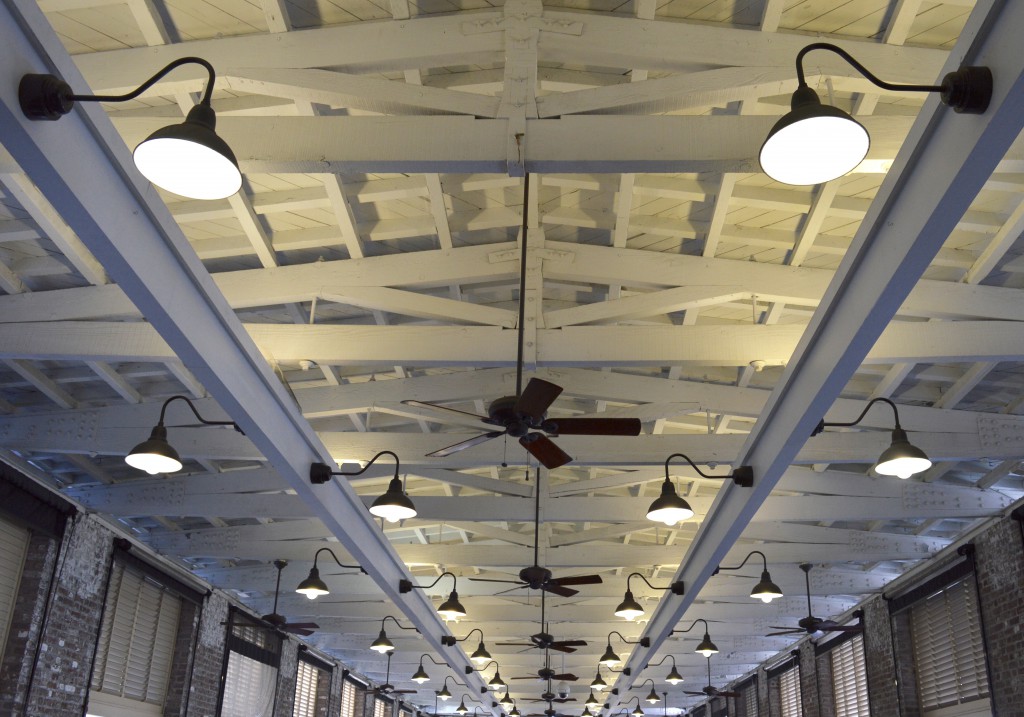 I'm a sucker for cobblestone streets. They're so hard to walk on, but so full of history! This one, in particular, made me think about the past, especially as we walked by the Slave Mart Museum.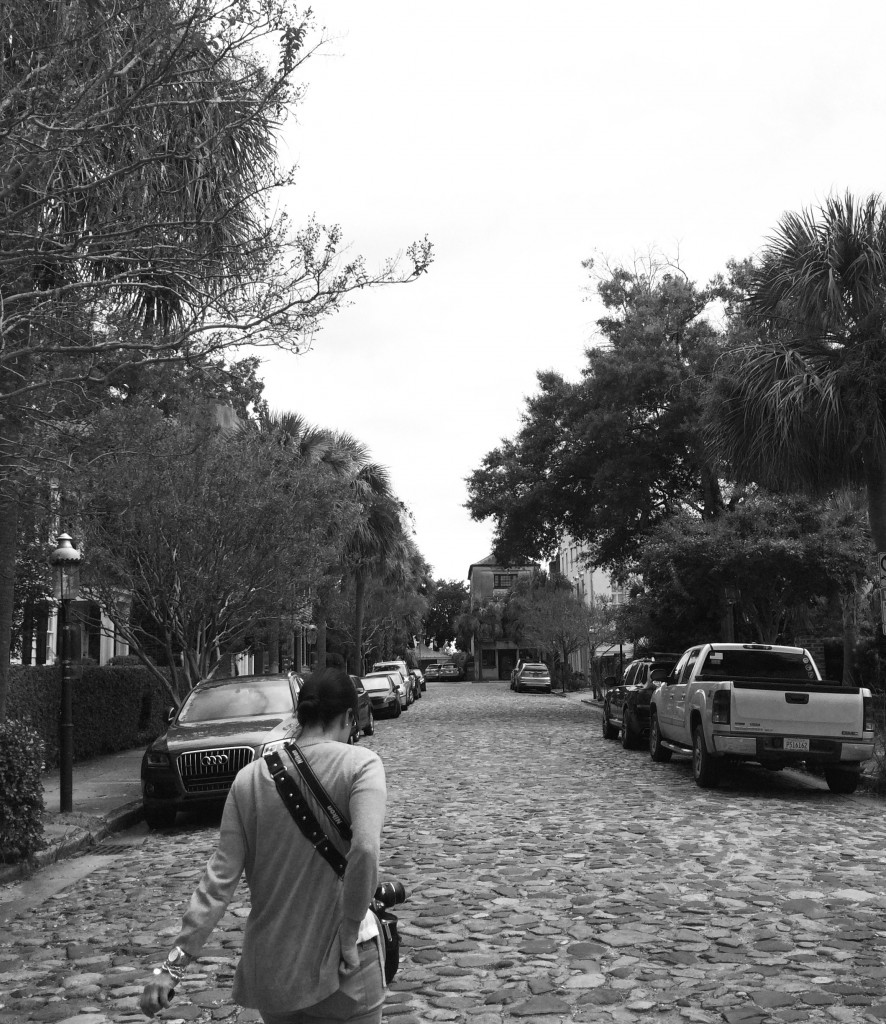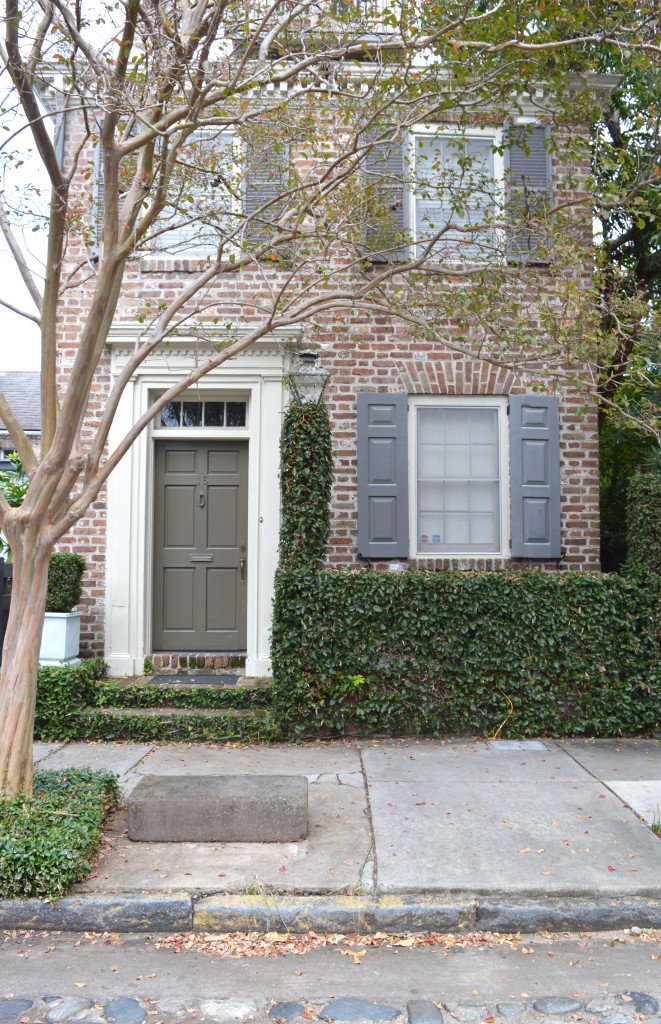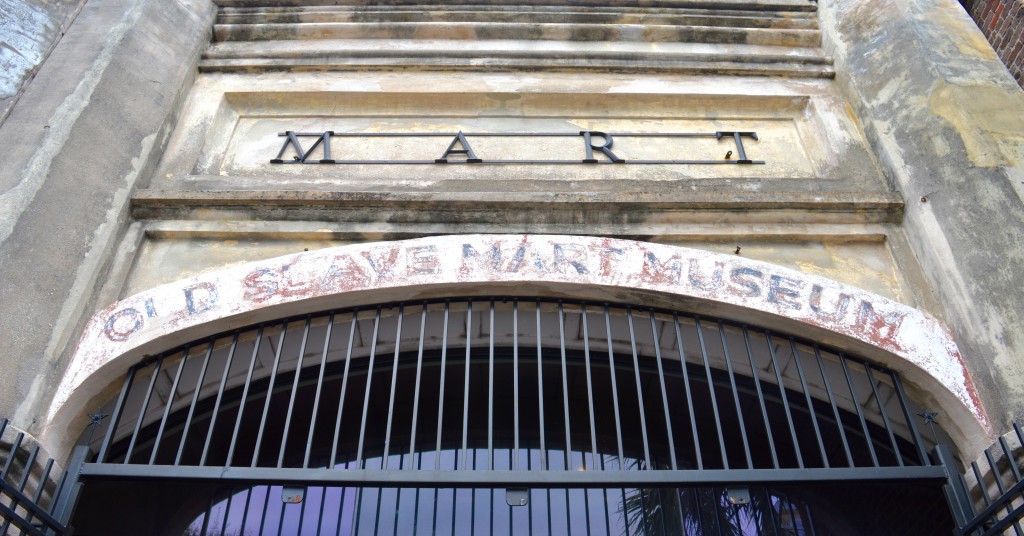 Pretty details were to be found everywhere! Just look at this sweet bunny knocker: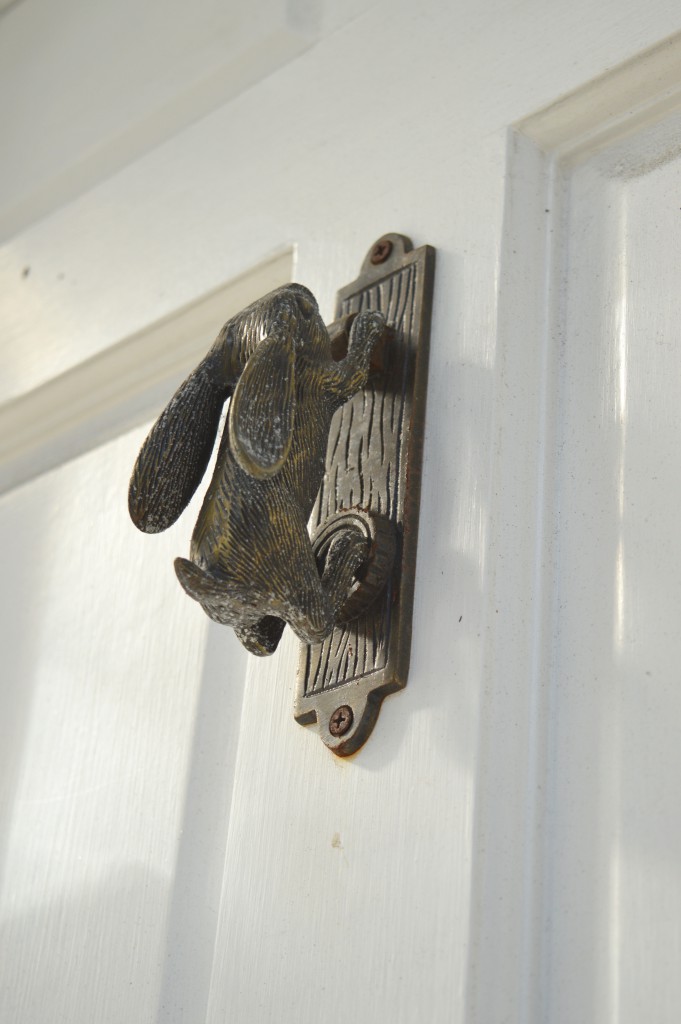 One thing that surprised me about Charleston was the restaurant options. Several of the guides I read recommended several Italian restaurants, but because I eat Italian food all the time, this was definitely not what I felt like eating in the South. I also thought there would be charming cafés on every corner, but there weren't. Maybe we were just in the non-café area of town.
Since we had a bit of tough time finding a high-quality-casual-non-Italian restaurant downtown, we took a quick drive over to the well-known Hominy Grill. I was a little hesitant to eat here because I didn't want to end up at a very touristy spot (and every guide I read had Hominy Grill on it), but I was pleasantly surprised. Hominy was AMAZING! I'd highly recommend it, and I'd go back right now if I could beam myself over! The restaurant diners were made up of locals and tourists, and the service was very friendly. The food was Southern. Good ol' southern cookin'. We feasted on sweet tea, boiled peanuts, biscuits, collard greens, and pecan pie (among a whole selection of things). Oh, the pecan pie was incredible!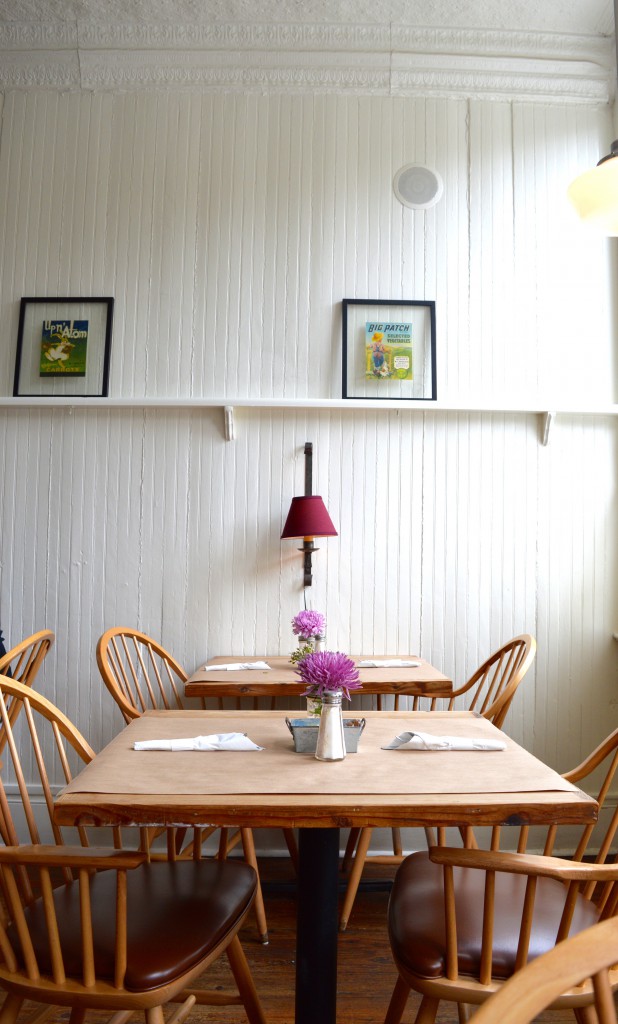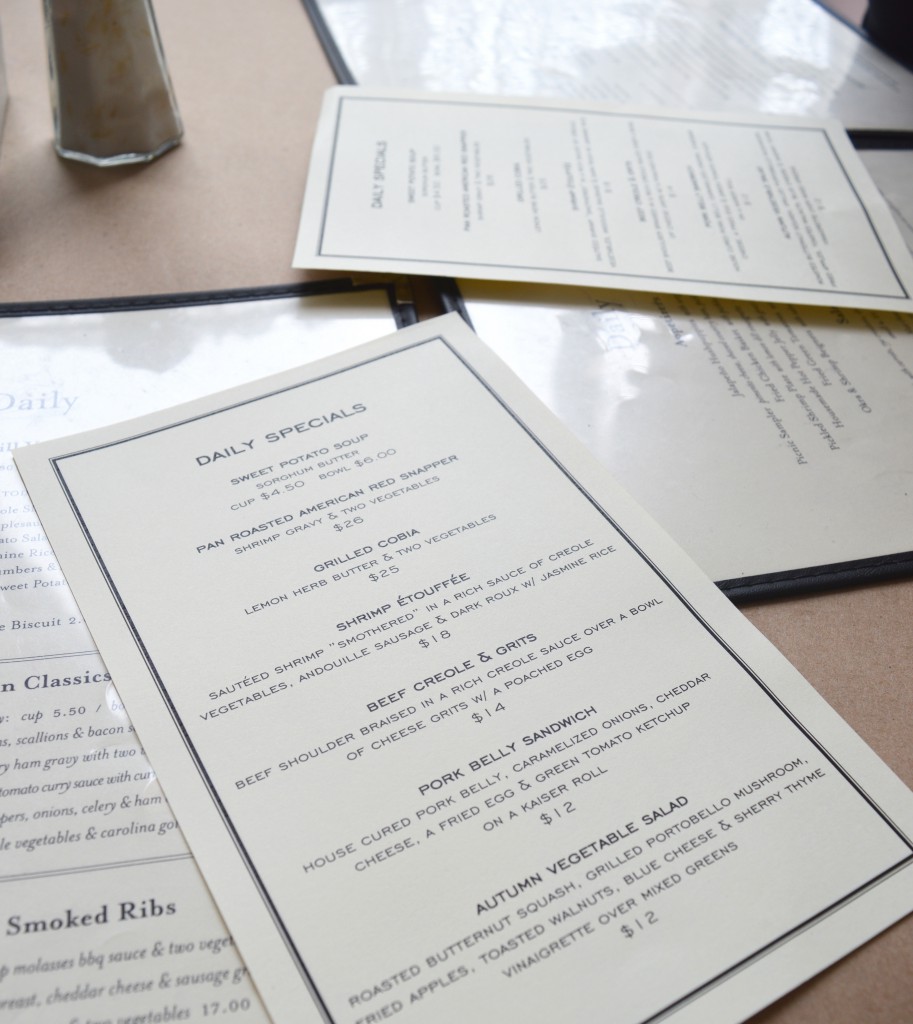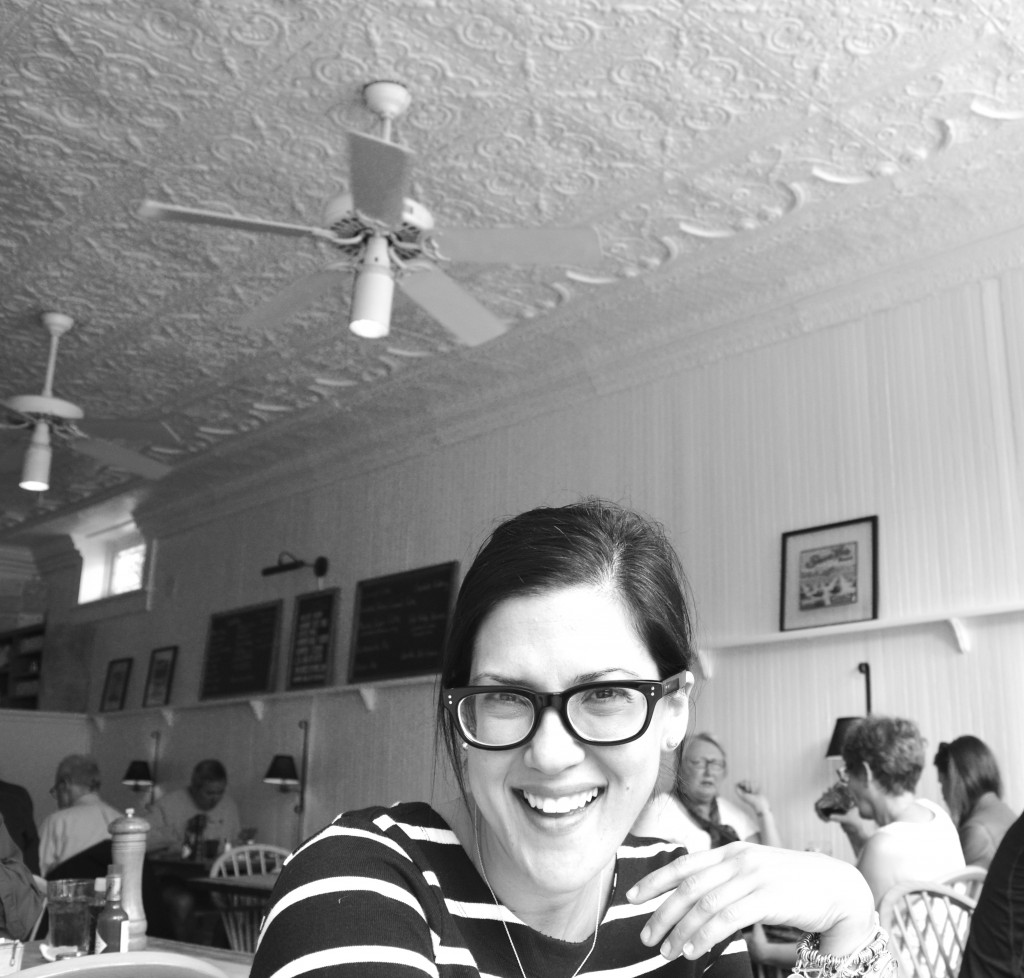 After a morning touring on foot, my sister and I were so happy to have had such a good meal. Just look how happy I am in the above photo!
Come back tomorrow, and I'll share what we saw after lunch!
Photos by me (and my sister).