Just over a month ago, my beau and I took a very quick trip to Dublin. Being the traveler that I am, I was beyond excited to go! This was my first trip abroad since October 2019, which seemed like eons ago!
I was in Ireland just over 10 years ago, but I had only spent a day in Dublin at the time. On this trip, we had a few days to experience the city.
We stayed at the newly renovated The Clarence Hotel (yeah – the one co-owned by Bono!) in Temple Bar. It was beautiful, artsy, and in a great location. Our room had a living area, too (with a pull-out couch), which gave us another little place to relax, watch tv, and enjoy a take-out meal. In non-pandemic times, the area would have probably been a bit too loud for my liking (the bar next door would have impacted my sleep, I'm sure), but it was perfect for us this time. We enjoyed speaking with the staff and having a drink in the lobby bar.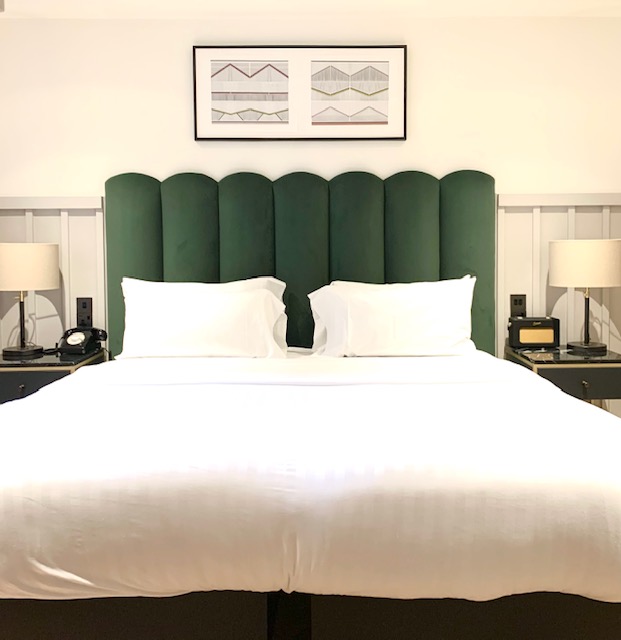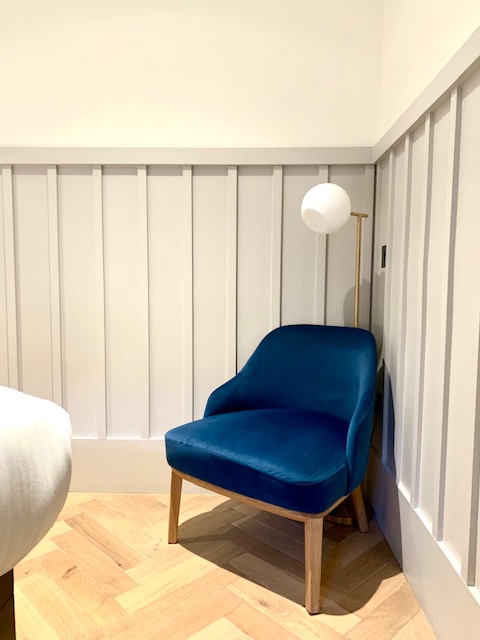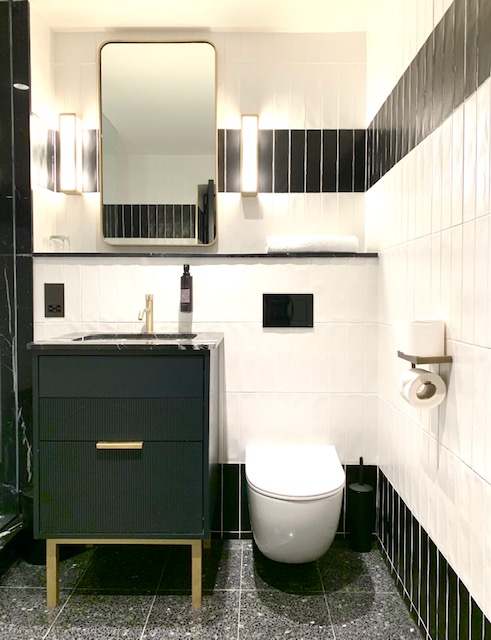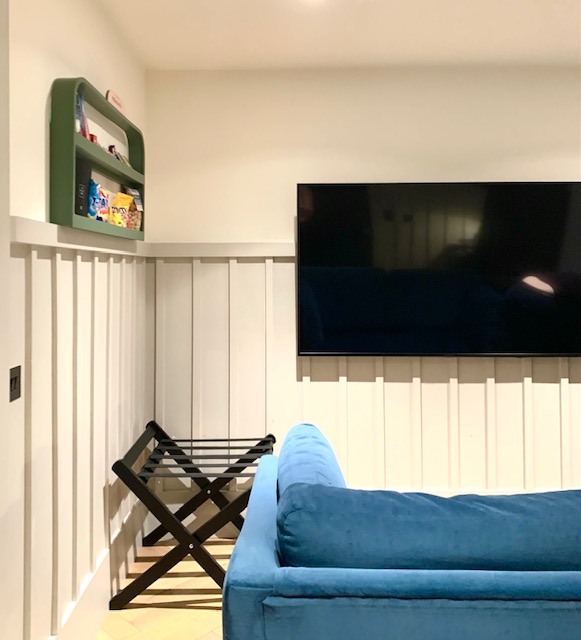 Pubs are plentiful in Dublin (no surprise there, right), and we loved the first pub we stumbled on – The Brazen Head. It was a cozy spot for a break after an initial walk around the neighbourhood.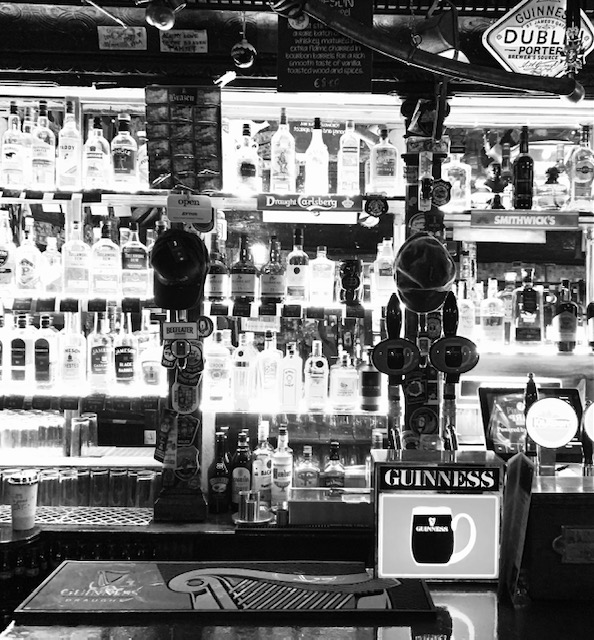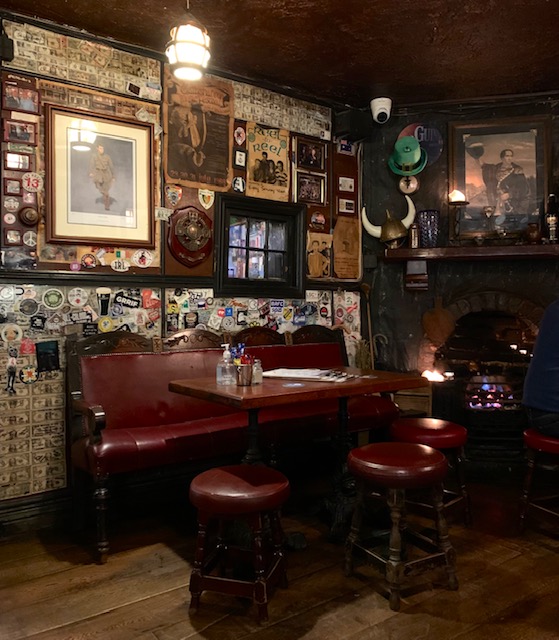 Dublin is easily walkable because it's compact. We walked everywhere, and only took cabs to/from the airport, and one train to the seaside. The city is also easy to navigate because of the River Liffey, which provides a good orientation point.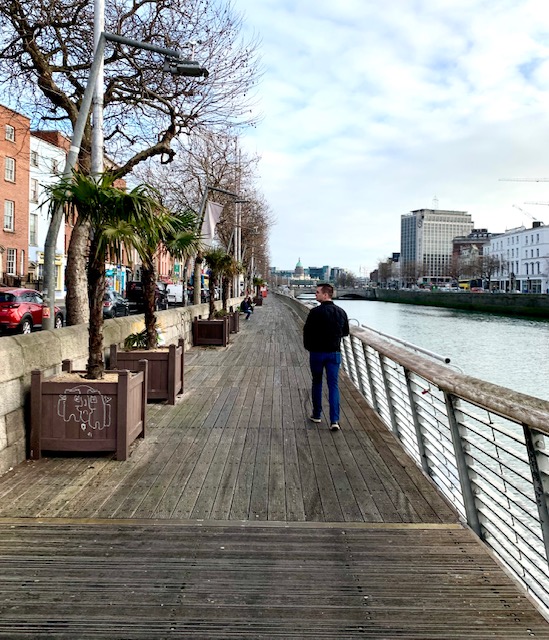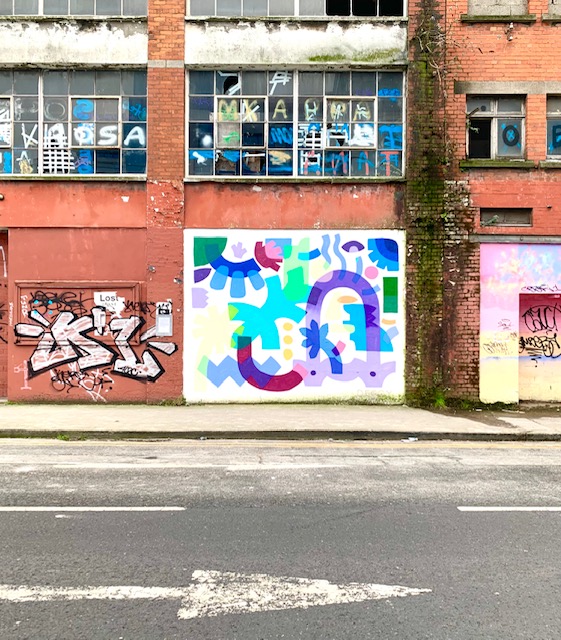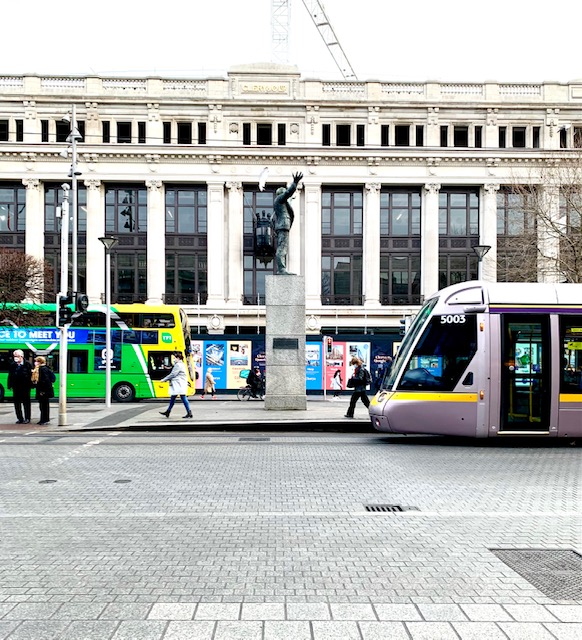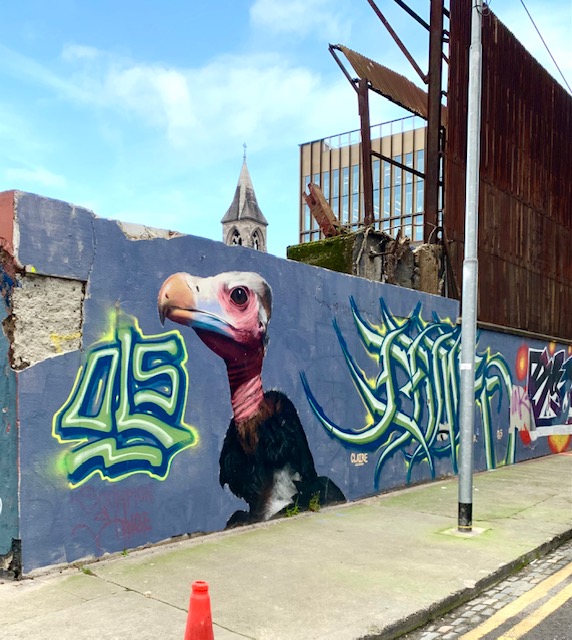 Trinity College, including the Book of Kells and the Long Room library, were one of the first places we opted to go. Trinity College is the oldest university in Ireland, and has some lovely old – and new – buildings.
Trinity College is home to the Book of Kells, which is a most beautifully illustrated Gospel book in Latin (no photos of the book were permitted). The book is an artistic beauty, and the exhibit walks visitors through the history of the book, the craft of calligraphy, and the ink and hide used for the book. Upstairs from the small room housing the Book of Kells is the Long Room library, which houses over 200,000 ancient books. This was remarkable, and it may have been my most favourite place to see. Seemingly never-ending rows of old books lined up on rich wood bookshelves. It was lovely.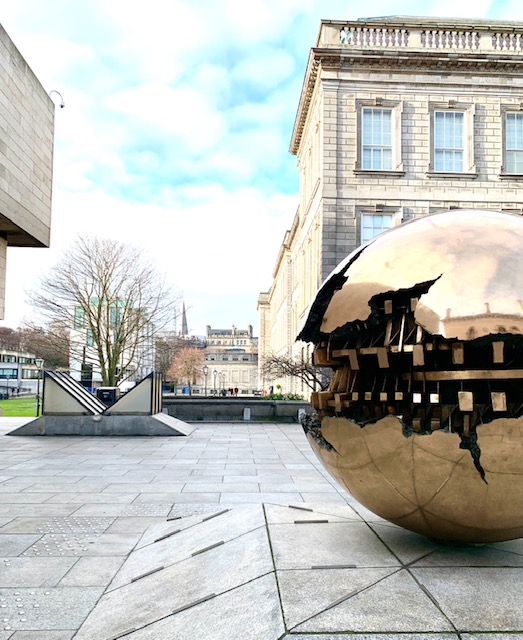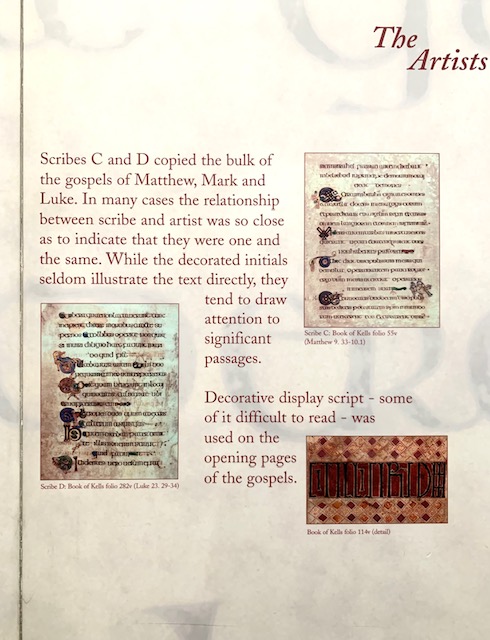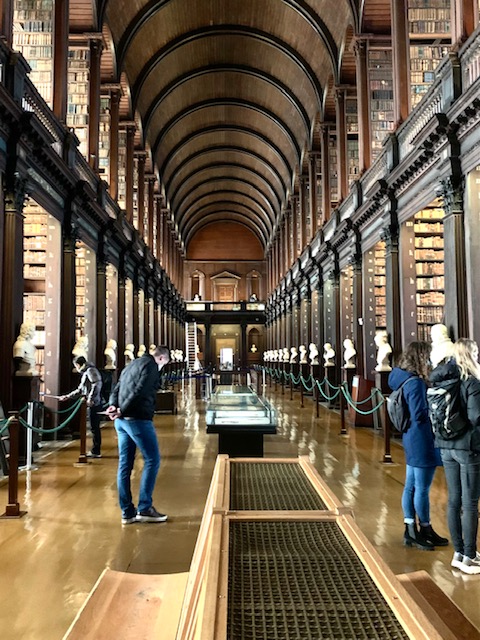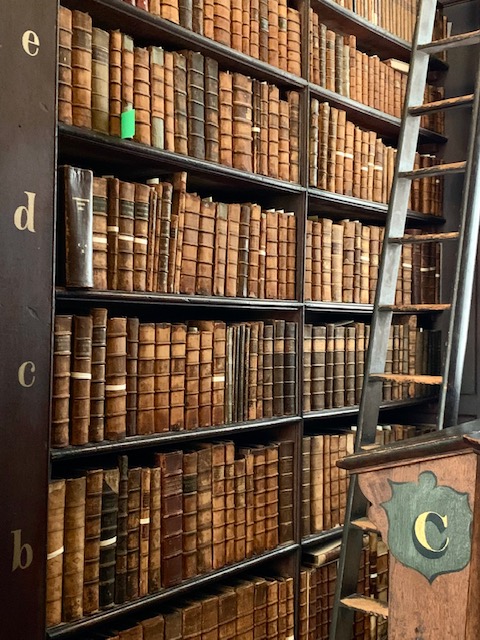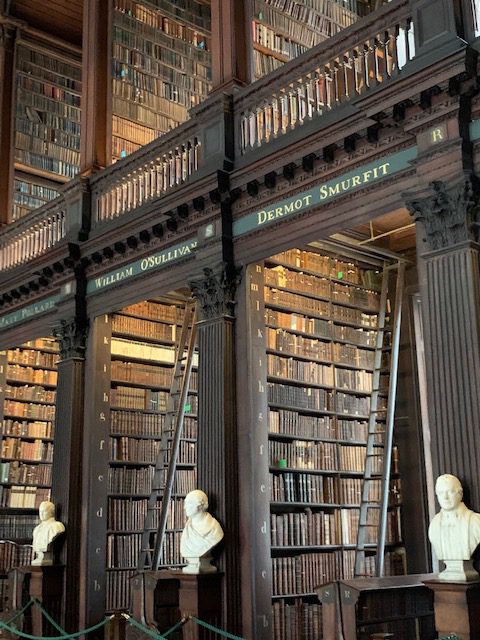 Nearby is Sweny's Pharmacy, which now houses anything and everything related to James Joyce. I walked out of the shop with a couple copies of the Dubliners – Joyce's book of short stories. I'm not quite ready to dive into Ulysses (Joyce's first novel).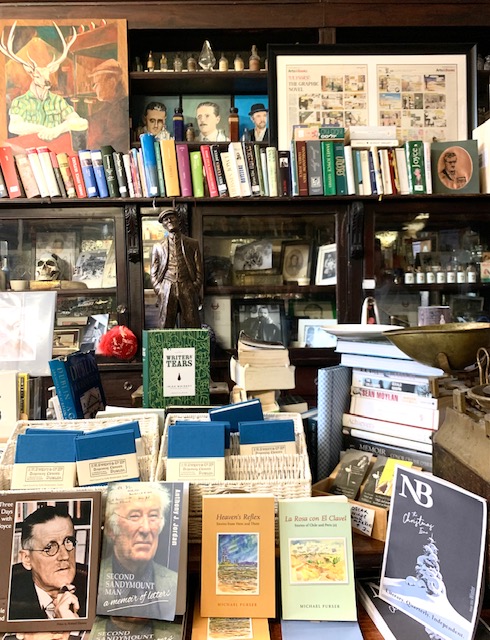 EPIC, which stands for Every Person Is Connected, is The Irish Emigration Museum. As there were only a few visitors while we were there, we were able to view every part of the museum and play with all the interactive exhibits easily and at a leisurely pace. The museum teaches visitors about Ireland's history and the many influences of the Irish around the world. Exhibits also teach users about Irish culture and community. It was fun!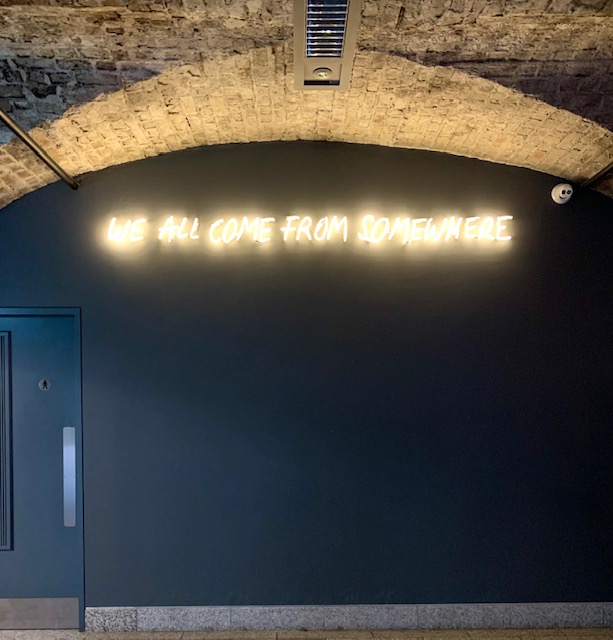 I took a short visit to The National Gallery (it's free!), and I enjoyed a morning of wandering the halls surrounded by beautiful art and architecture.
The pedestrian-only shopping on Grafton Street made for a pleasant morning stroll and browse. I stopped into Marks & Spencer (of course!) and Brown Thomas (a luxe Irish department store) and enjoyed a delicious lunch in the lovely Bewley's. It was a busy place when I was there, and I heard that it had recently opened after having been renovated.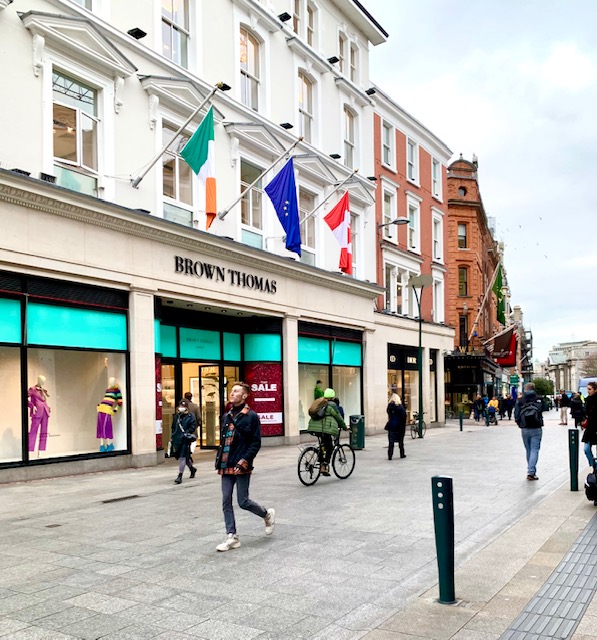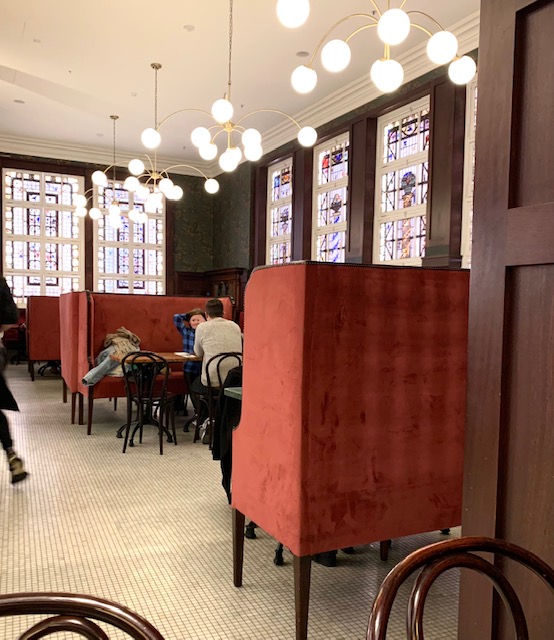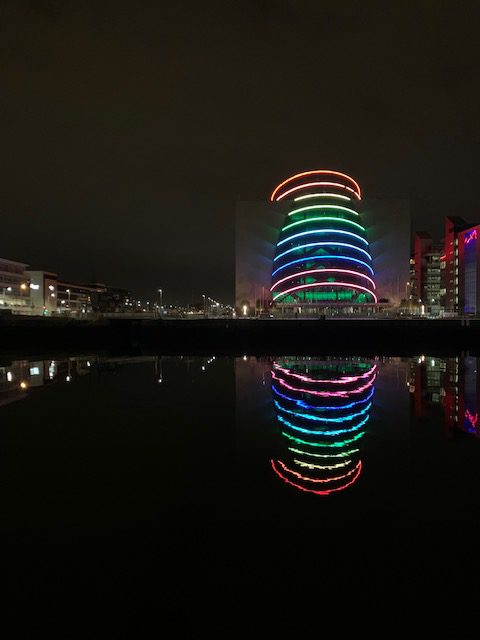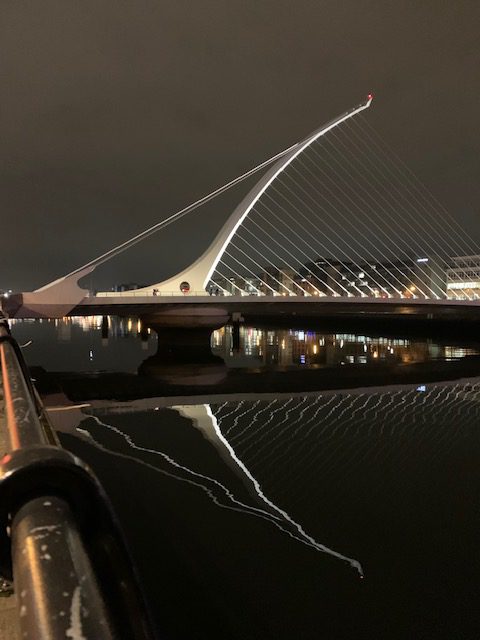 We took a walk to St. Patrick's Cathedral and followed the audio guided tour (I highly recommend audio guides, by the way) to learn much about the history of the church and religion in Ireland. We then shared some fish and chips from Leo Burdock's.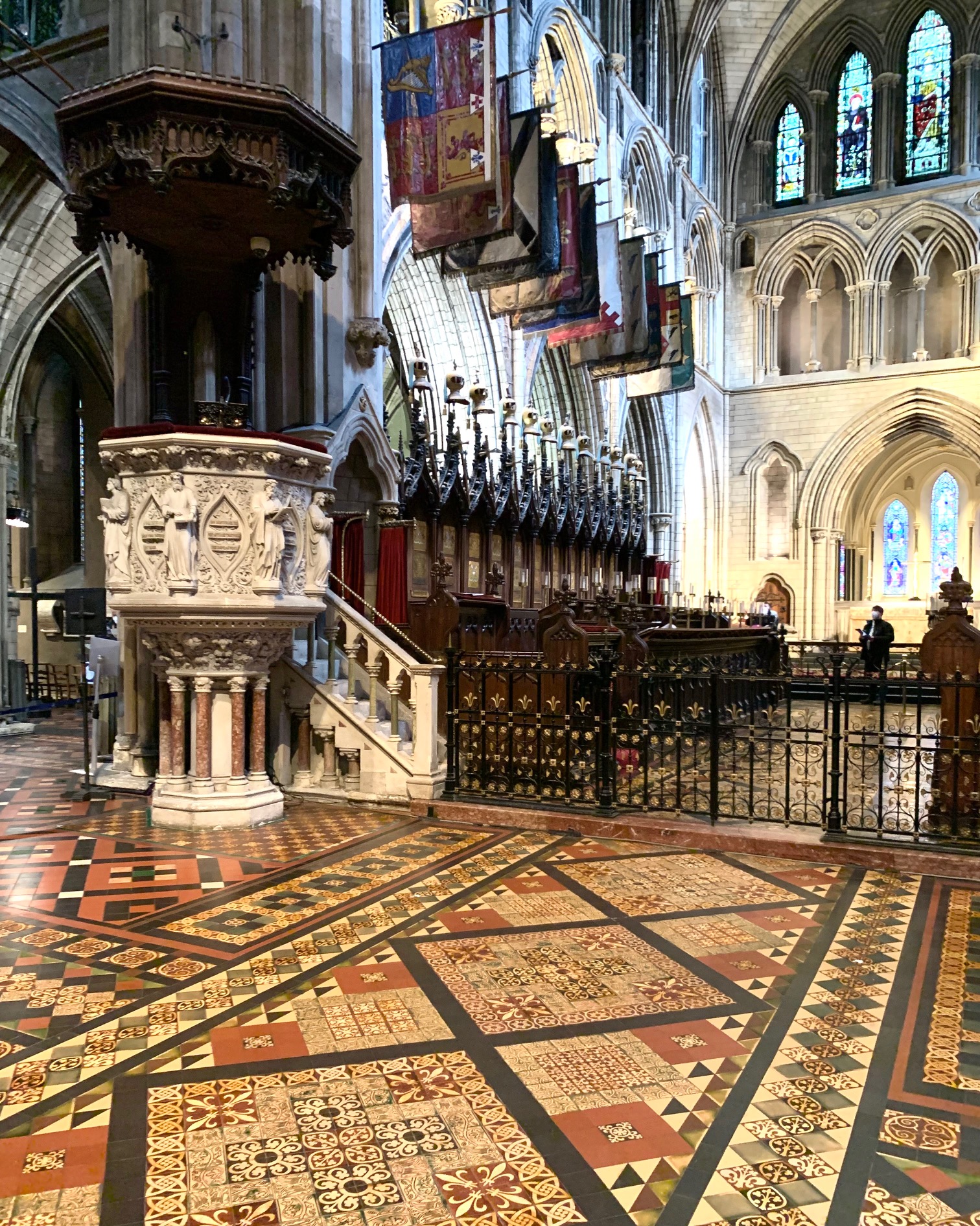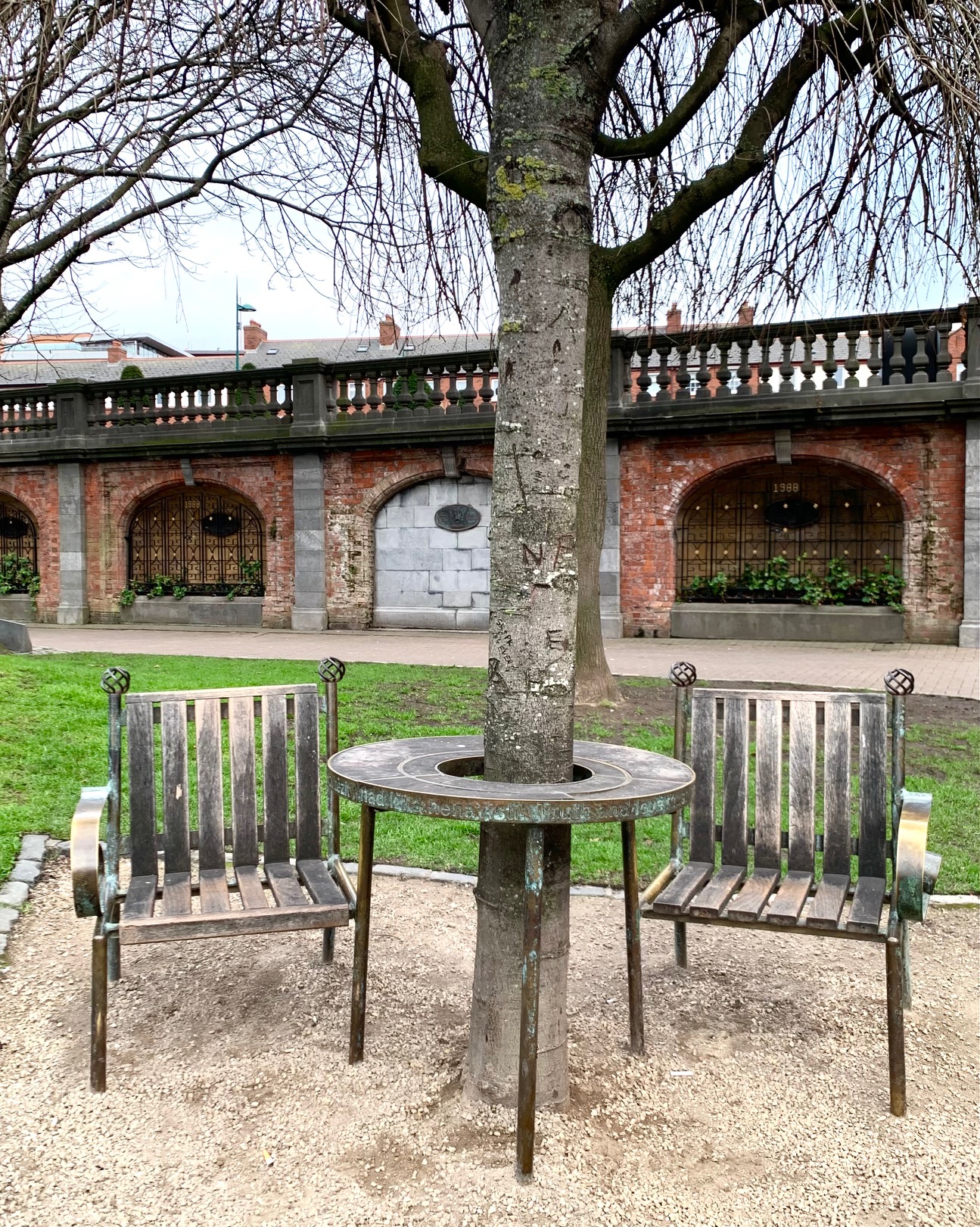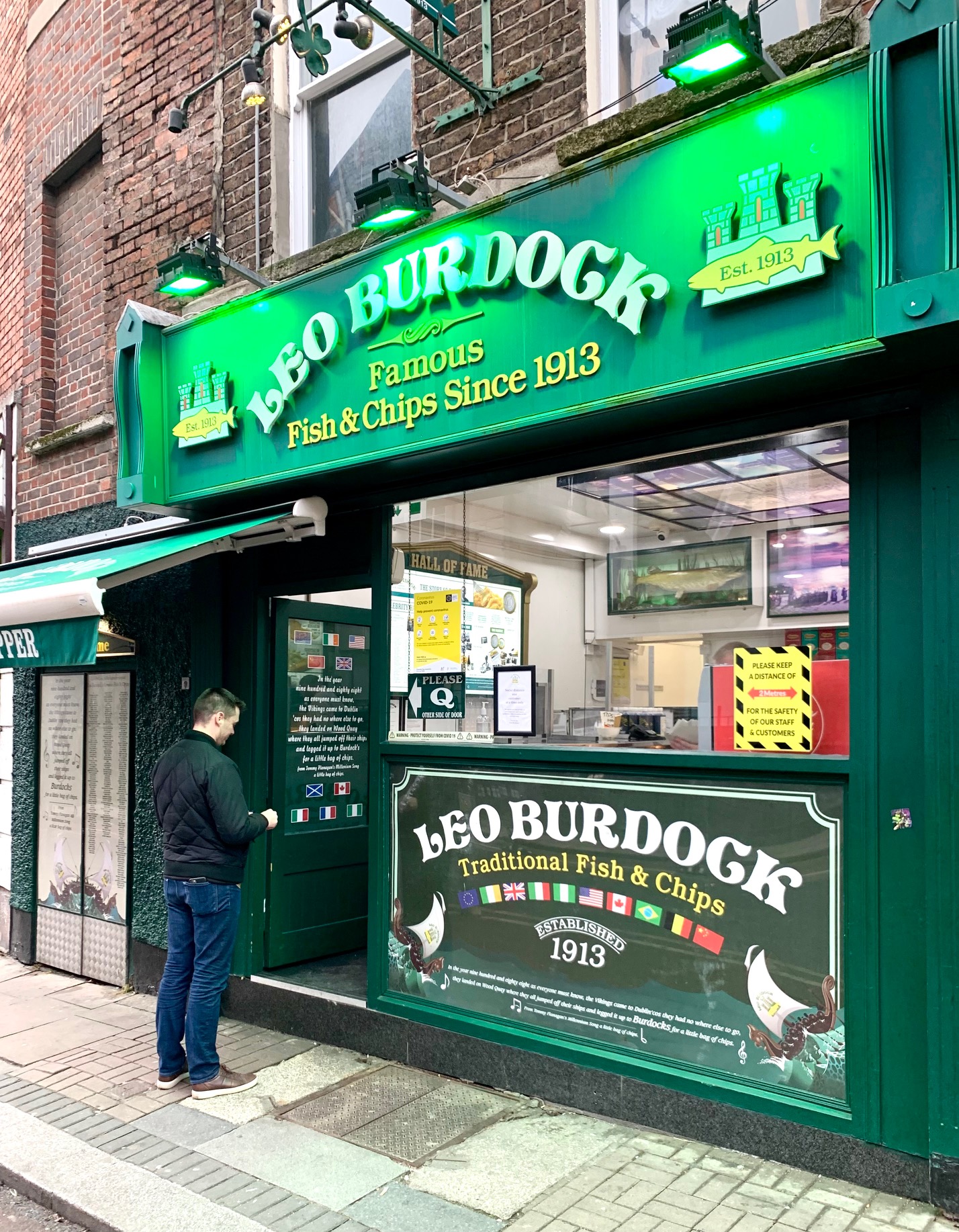 Although I enjoyed being in the hustle and bustle of Dublin, I was also quite eager to leave the city, too. So we opted to take a short train (equivalent to a subway ride) to the seaside village of Howth. This was another highlight of our trip. We both loved being by the water and seeing an area outside of Dublin not heavily populated by tourists. We stopped in a pub here, too, of course, after our short hike on the cliff.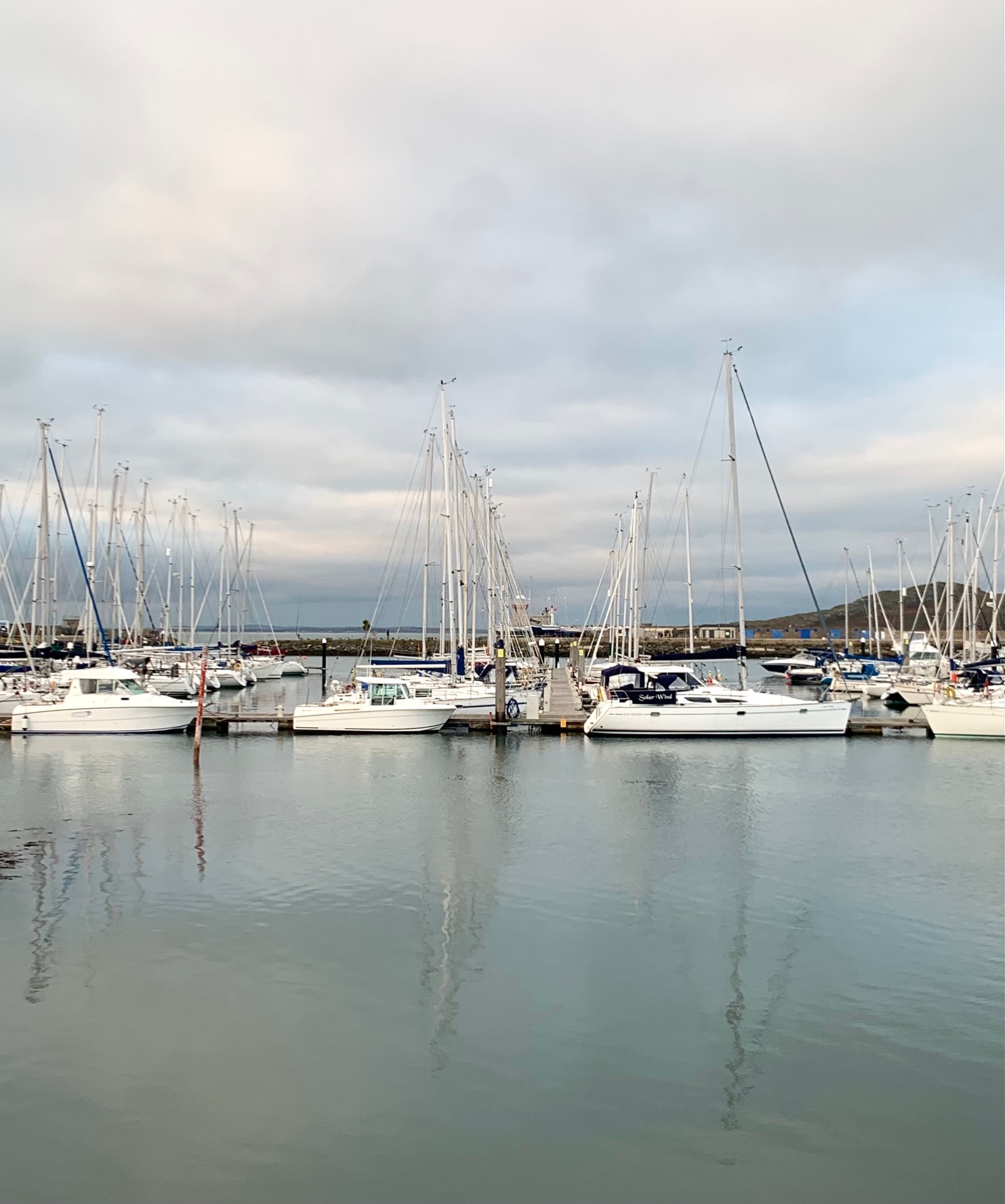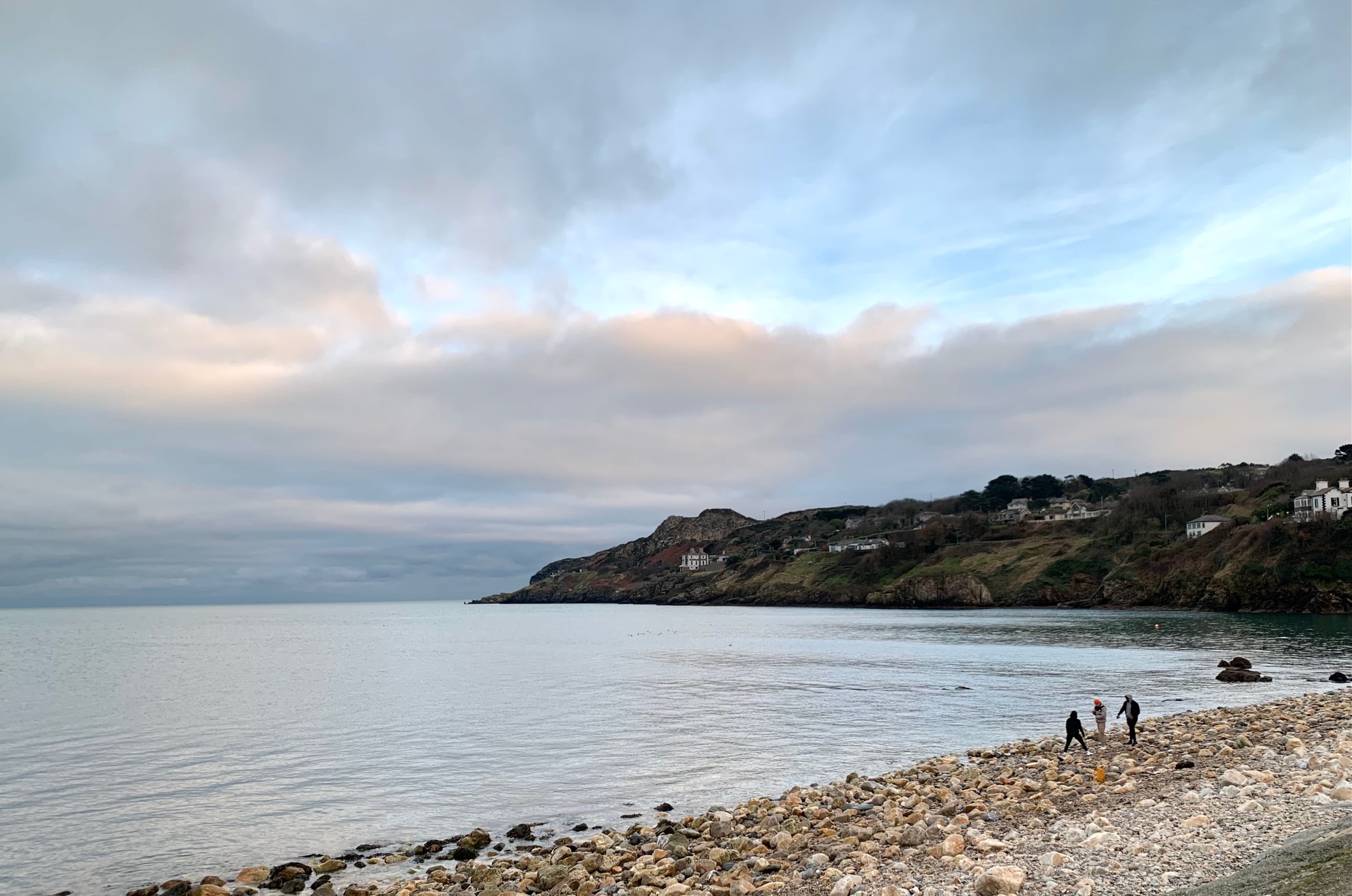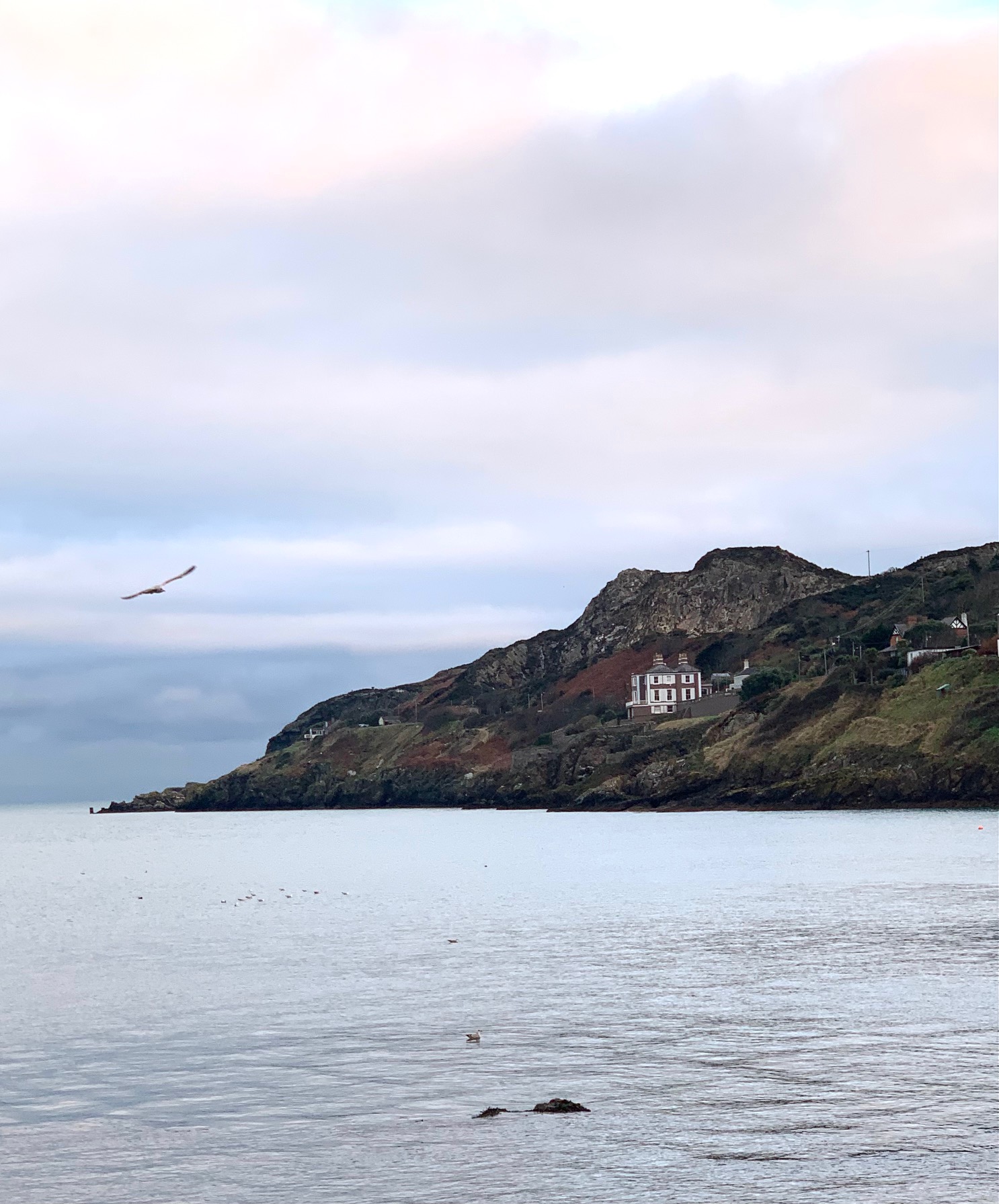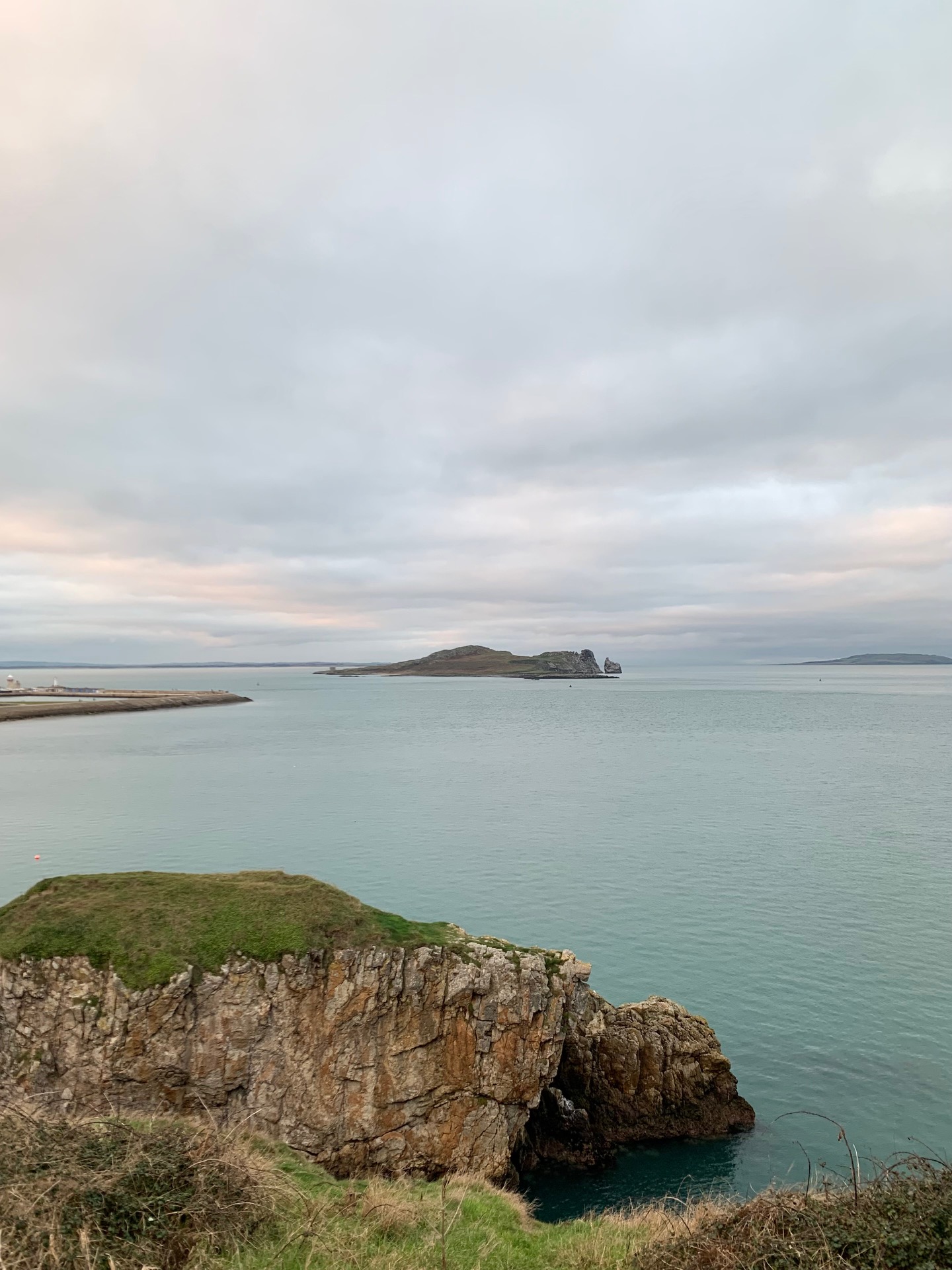 You might be wondering what it was like to travel in the COVID-era (we travelled in January 2022). We felt very safe from beginning to end of the journey. The Toronto airport felt safe. It wasn't busy. Sanitizer was plentiful, and everyone wore masks. (We wore heavy-duty masks to be extra safe.) The Dublin airport felt equally safe. We hopped in a cab as we exited the airport, and that felt very safe, too. The hotel was clean and took precautions similar to what we have in Canada – masks, plexi-screens, sanitizer station, minimal room service, etc. Restaurants checked our vaccination records on entry and closed at 8pm (they have since changed these rules). Everyone wore masks in shops. We felt safe everywhere we went.
Since it was winter in Dublin, and tourism hadn't resumed in full-force, it was a really great time to visit. Museums had no lines, we could spent as much time at exhibits as we wanted to, and hotel prices were extremely affordable. The airplane in both directions was nearly empty, so we had (at least) three seats each, which meant that we could have a relatively good sleep in both directions (which minimized jet lag a lot). At the time, we didn't need a PCR test to enter Ireland, but we did need it to return to Canada. The tests were efficient and relatively affordable ($100CAD).
We knew that there was a risk to travel – just like there's a risk to do anything we've been doing in Ontario – and we were willing to take it. I am SO glad we opted to go. It did wonders for my energy level and gave us a break from the heavy snowfalls at home.
Our short getaway to Dublin was fun and memorable, and it certainly gave me back my itch to travel again!