Hello dear readers! I'm back! Did you miss your daily dose of white? I did! I took an extended blog break because after I got back from Florida, I was so busy with start of school year (I don't have kids, but I do teach at the university) and my book that my one week blog break turned into two turned into three. But all that is in the past. I'm back, and I'm eager to return to my blogger way of life.
So Labour Day has come and gone. Does this mean there's no room for white until Victoria Day in May? I think not! My love of white continues year-round, and I am all for breaking the "no white after labour day" rule for fashion and home decor. There are so many shades of white that the colour is great year-round! Just yesterday, in fact, I proudly wore my white sneakers while I shopped around Cambridge with a friend. Embrace white, I say!
Speaking of white shoes, my jaw dropped when I saw these party shoes on one of my favourite fashion bloggers – Blair Eadie (of Atlantic Pacific). They sure are fun!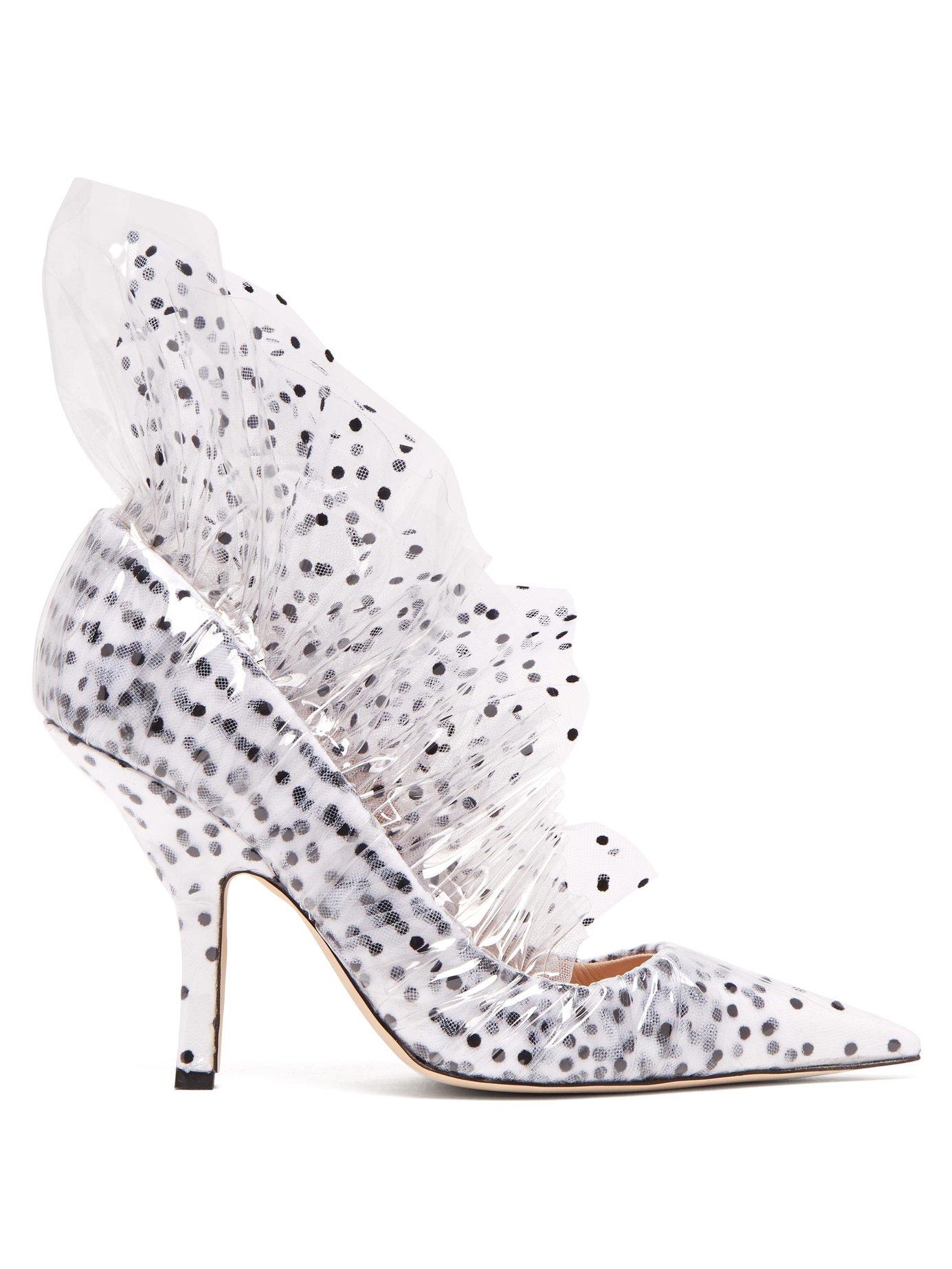 polka dot and tulle pumps, $1115, Midnight
Here's hoping these fun shoes are a sign of good things to come this school year!