A couple of weeks ago, I shared news of Canadian newcomer Caribou Cabin. This shop designs, customizes, and manufactures chalkboards, magnetic whiteboards, and pinboards. The company generously sent me a beautiful square (34″ x34″) linen pinboard – white a white frame, of course.
Soon after the order was placed, my massive shipment arrived at my doorstep. The board was wrapped carefully and arrived safely to my home in Waterloo. When I saw the grey linen for the first time, I was impressed by the quality of the item. And the grey matched my home perfectly.
I leaned it up against the wall behind a cabinet in my living room which houses my radio, record player, and typewriter. I pinned up some memorable items from my office that I knew would look pretty and would also remind me of happy celebrations.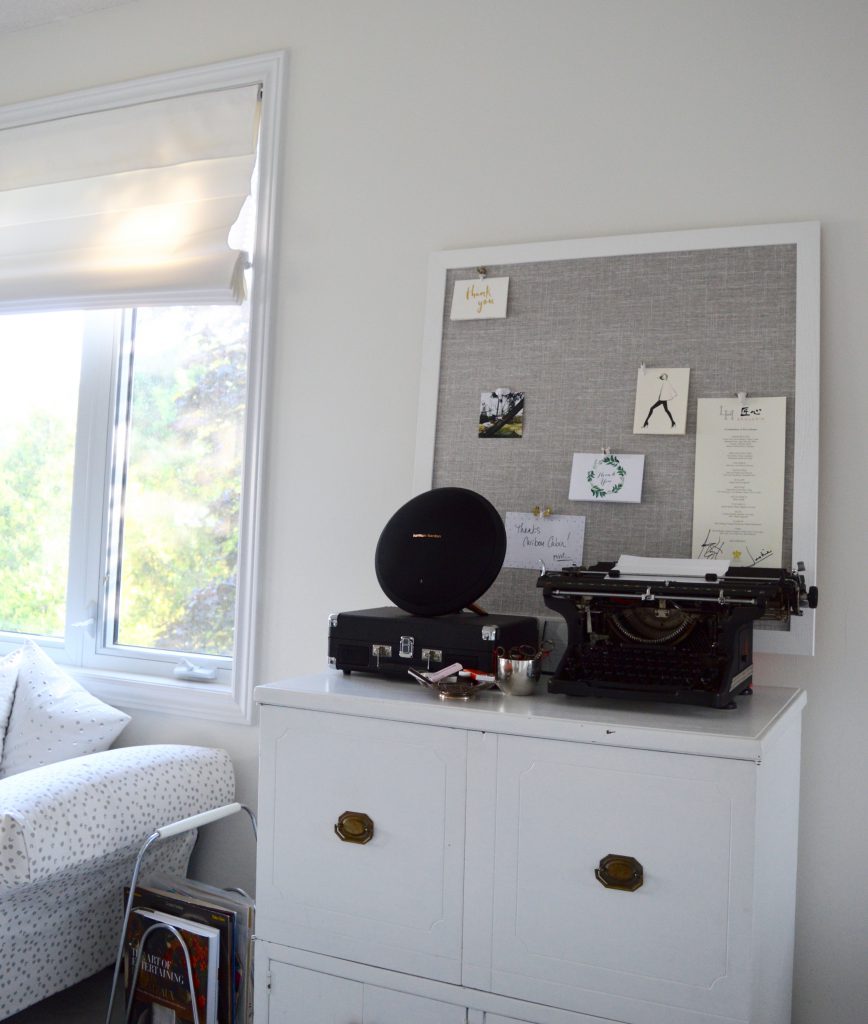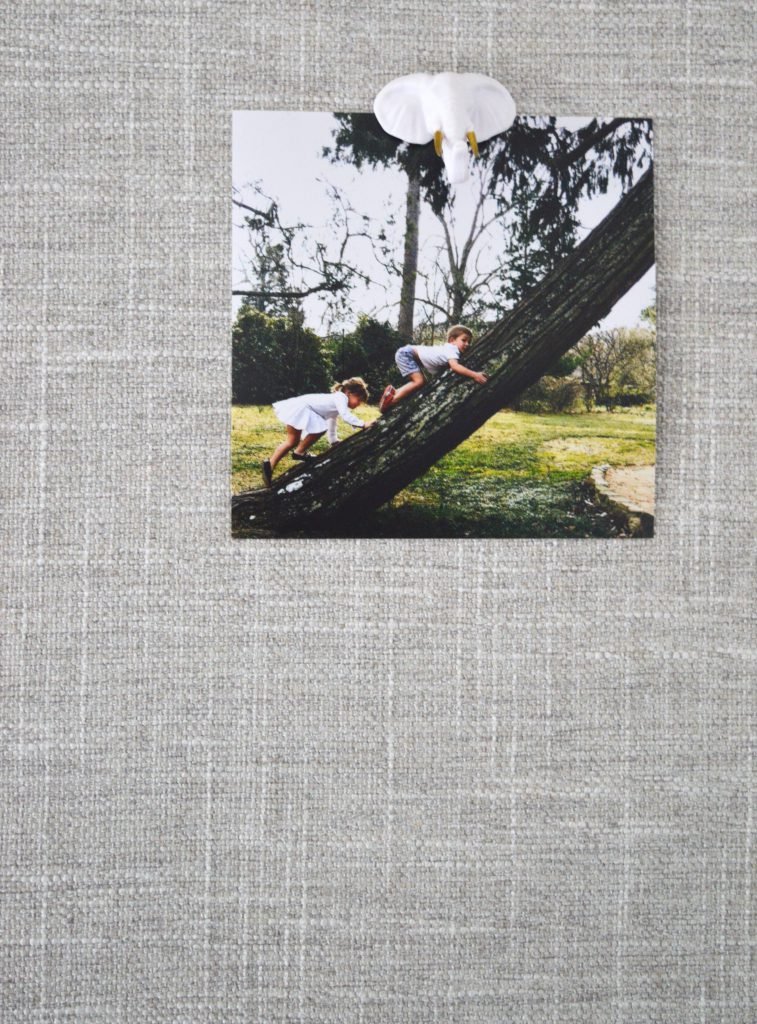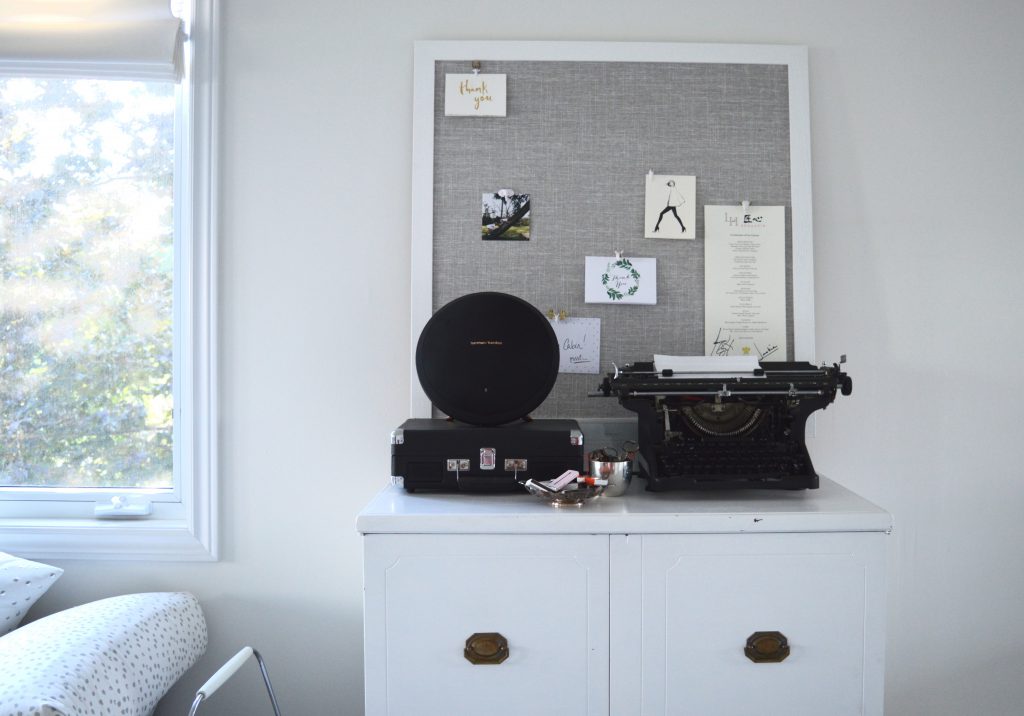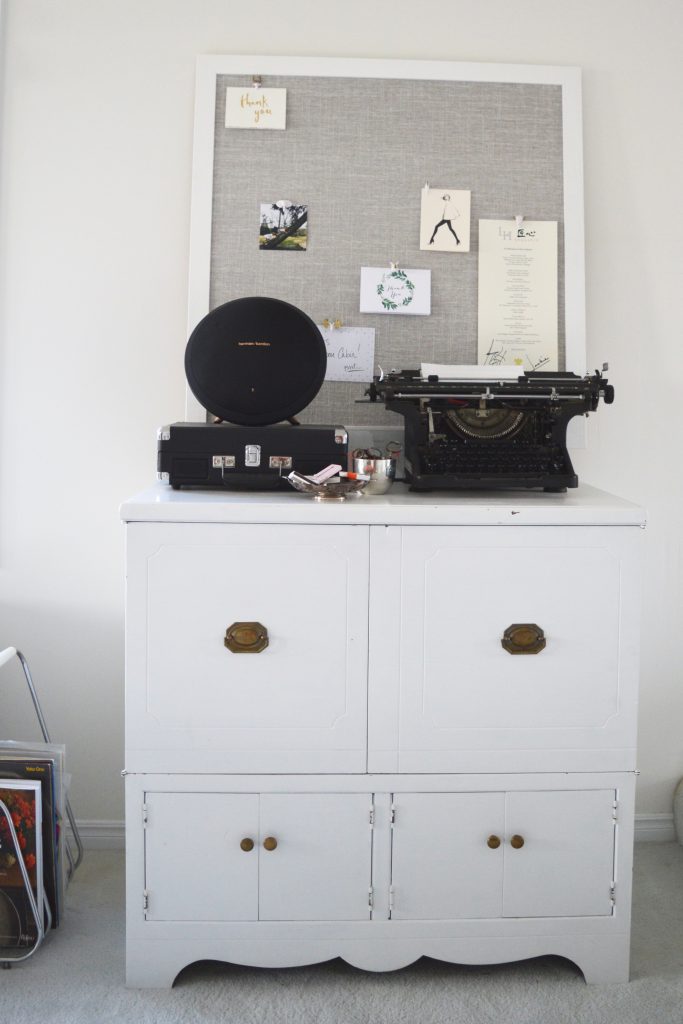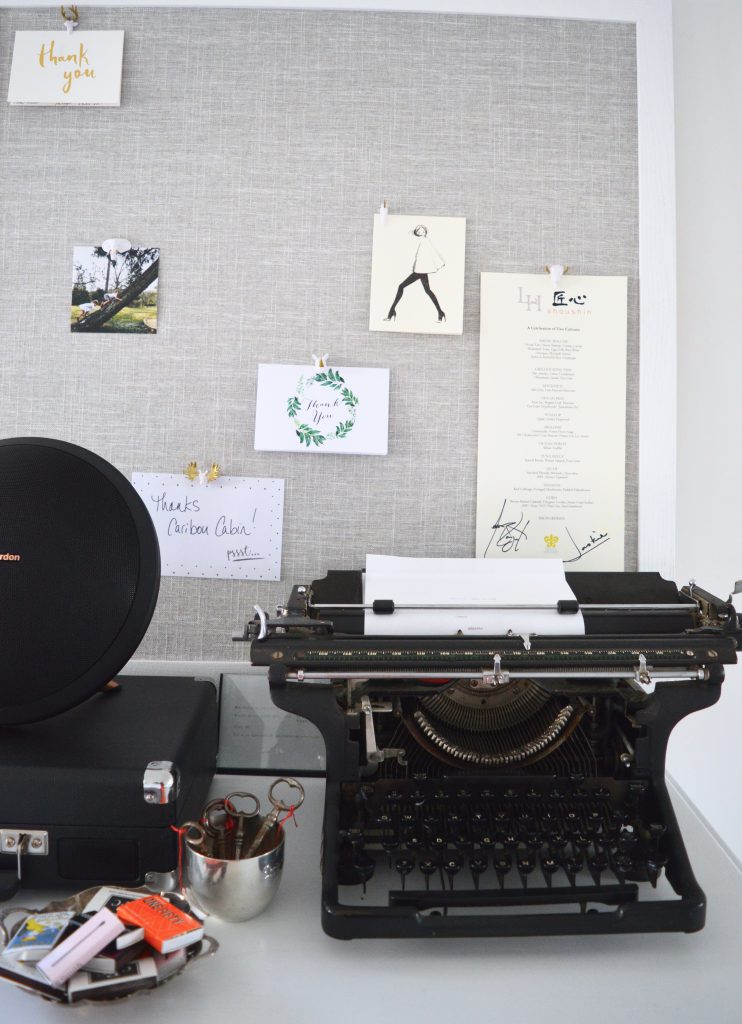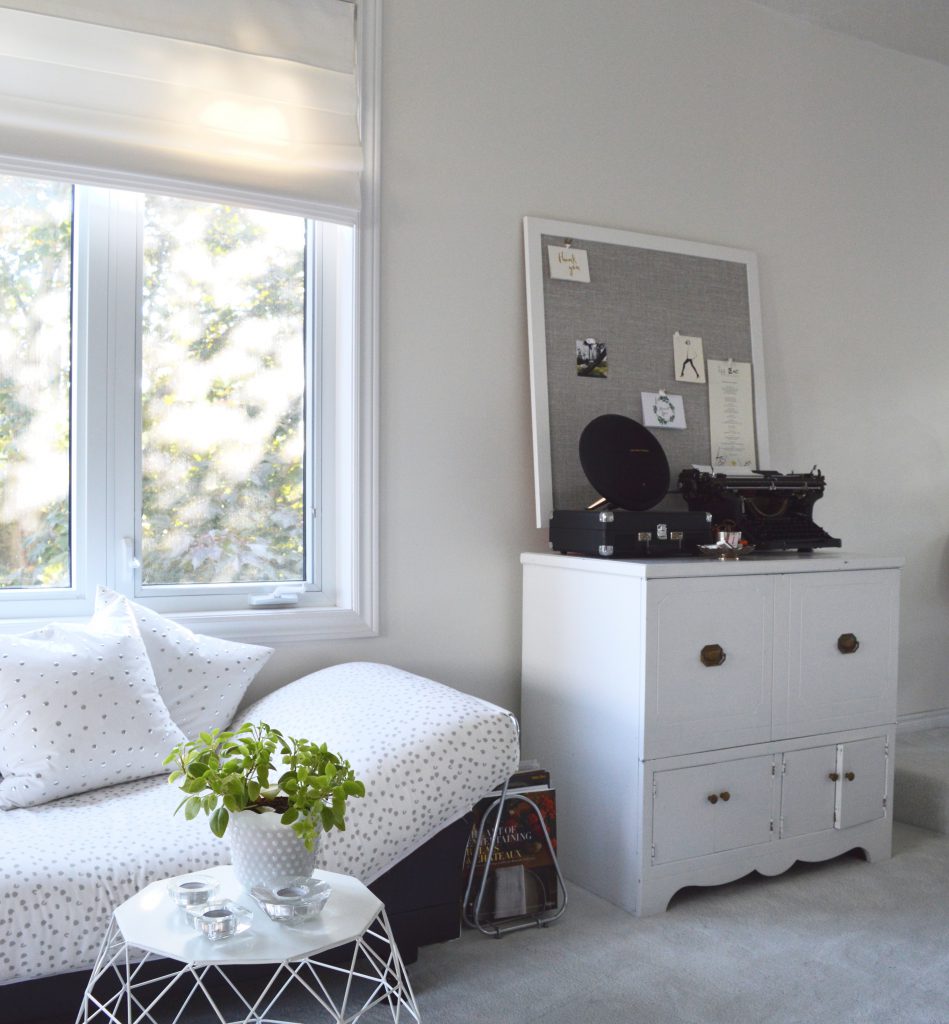 As I took my photos, I thought that the pinboard in my living room would be the perfect spot to showcase Christmas cards. And the great thing about the pinboard is that I can move it to other areas of my home such as a hallway landing area or office. The office is certainly an obvious spot for a pinboard, but I don't think it's the only place for it.
Thanks to Caribou Cabin for sponsoring this post. All photos and opinions are my own.
Save