Who is excited for spring biking? I am! Waterloo is a great place for biking because of all the trails. Road biking is decent, too, because of all the designated bike lanes and shared road signs.
After last year's makeover, my Peugeot is in pretty great shape. I'm replacing my grips with Brooks leather grips, and I'd like to add a sturdy back rack because my vintage version fell apart last year.
If you're in the market for some bike upgrades and accessories, here are a few design-friendly suggestions.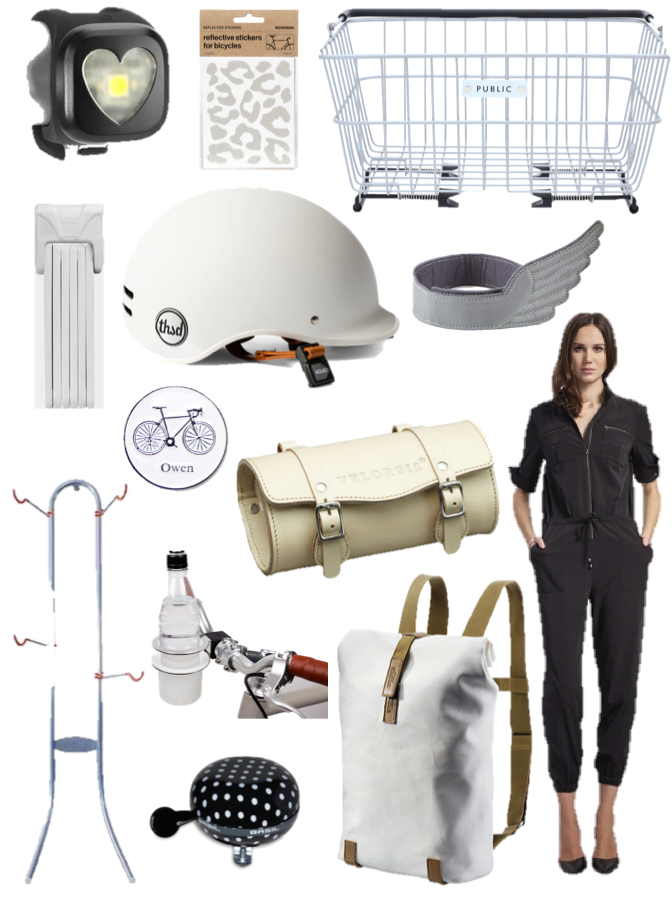 basket, helmet, headlight, backpack, jumpsuit, cupholder, reflective stickers, pin, lock, storage rack, bell, reflective pant strap, leather toolbag
Save
Save
Save