Among all the other things on my to do list this year, I'd like to try to find the perfect pizza dough recipe. My parents get the best fresh pizza dough from a local bakery near where they live, but I have only been able to find frozen pizza dough here in Waterloo. And it's okay. Nothing amazing. Just fine.
Recently, I watched Anthony Bourdain's Rome episode in his show The Layover, and I cannot get over the pizza that I saw in the show. The dough looked just perfect.
I tried this recipe from Ina Garten (side note – Ina and Jeffrey – #couplegoals), but I wasn't impressed. It wasn't malleable and, frankly, it was bland.
I put a call out on Instagram, and Deborah from Green Light District sent me over a recipe from Gourmet from 15 years ago. I gave it a go, and it was quite good. Although it was a time consuming process – the rise, punch, rise, punch routine – the dough was soft and easy to work with. It had a nice amount of saltiness, too.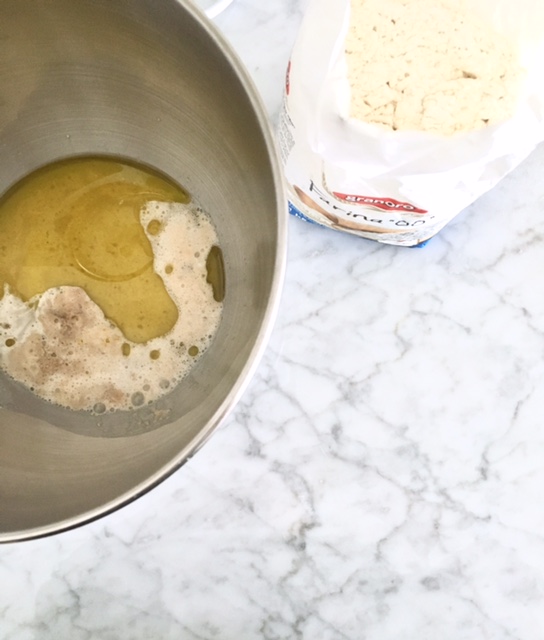 Steps 1 & 2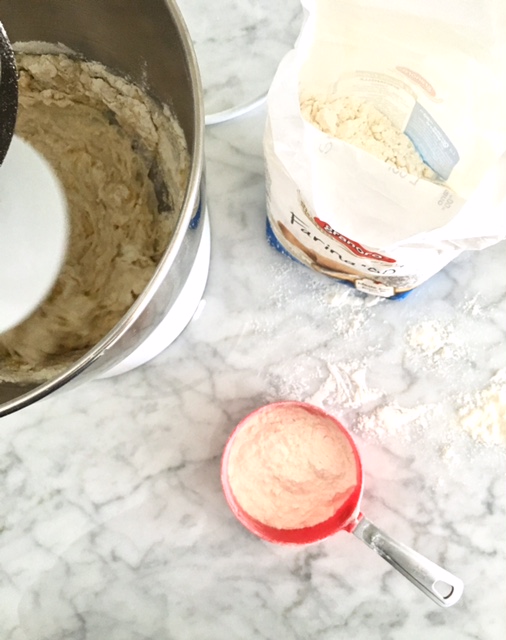 Steps 2 & 3Â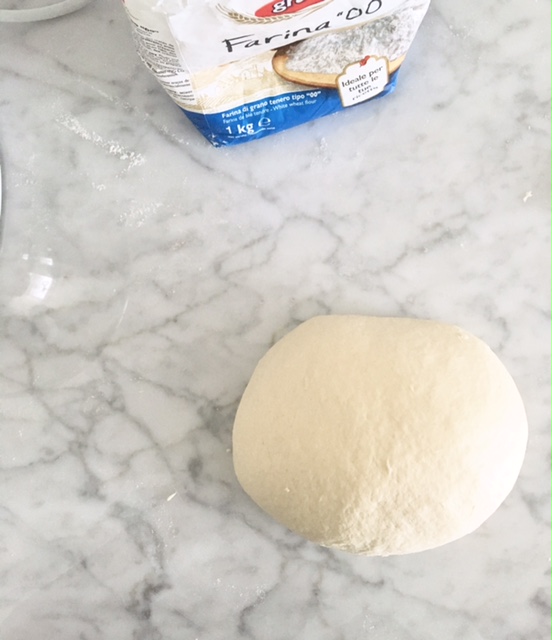 Step 3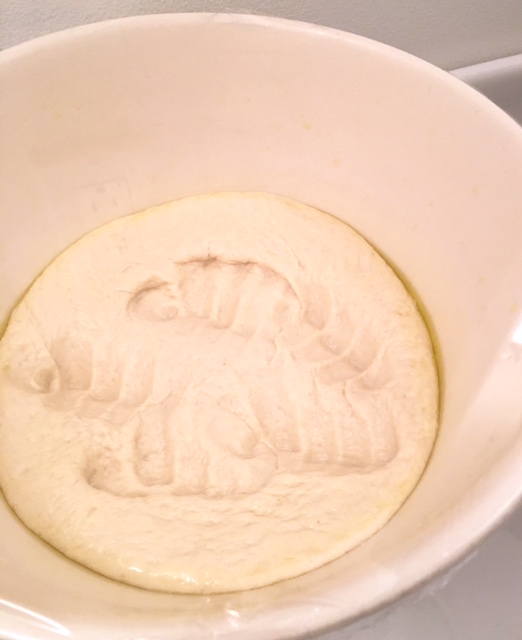 Steps 4 & 5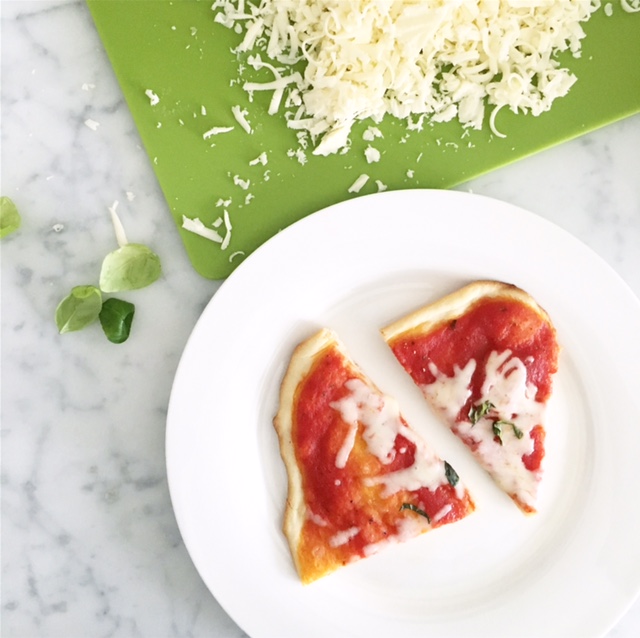 Final product!
Here's the recipe if you want to give it a try – with a few of my add-on notes at the end:
Ingredients:
2-1/2 teaspoons active dry yeast
1 tablespoon sugar
1-1/4 cups warm water
1 tablespoon salt
1/4 cup olive oil
3 cups unbleached all-purpose flour (over the years I substituted 1/4 cup or so with whole wheat or other interesting floors like buckwheat)
Cornmeal for dusting the pizza tile
Procedure:
In a large bowl, proof the yeast with the sugar & 1/4 cup warm water for 10 minutes or so, until foamy.
Stir in remaining 1 cup warm water, salt, oil and 2-3/4 cups flour. Blend until it forms a dough.
Turn out onto a floured surface, knead, incorporating as much as the remaining 1/4 cup flour as necessary to prevent dough from sticking. Should take anywhere between 7-10 minutes. Should be smooth like a baby's bottom!
Transfer dough to an oiled bowl, turn to coat, let rise covered with plastic wrap in a warm place for 2 hours, or until doubled.
Punch down, let rise again for 45 minutes until doubled again, covered with plastic wrap.
Divide the dough into 3 balls.
Preheat oven to 500.
On a lightly floured surface, roll one of the three balls out into a 12″ round. Quickly transfer on pizza tile, top with sauce, veggies, other toppings. Bake 8-10 minutes or so. Check it often.
A couple of minutes before the pizza is done, add the cheese.
Additional Notes:
I don't use a pizza tile. I use a cookie sheet. I also don't use cornmeal. I oil up my cookie sheet.
I heat my oven to 450.
I use my KitchenAid stand mixer for most of the mixing. I then knead it a few times on my floured counter before I let it rise in the bowl.
I used "OO" flour (this one from Granoro) because this is what my aunt in Italy uses, but I'm not sure if it makes a difference. I really need to ask her for her recipe. That's what I really should do!
I really like the classic margherita pizza, so that's why you'll see it in my Instagram feed most often.
Save
Save
Save
Save
Save