Lots of people talk about bringing the outdoors in. A lot of the time, they're talking about plants and colour schemes. But today I'm talking about something else that is traditionally an outdoor item – the swing! Yes, the swing. Have a look at these five spaces and tell me if they don't make you want to have one of your very own!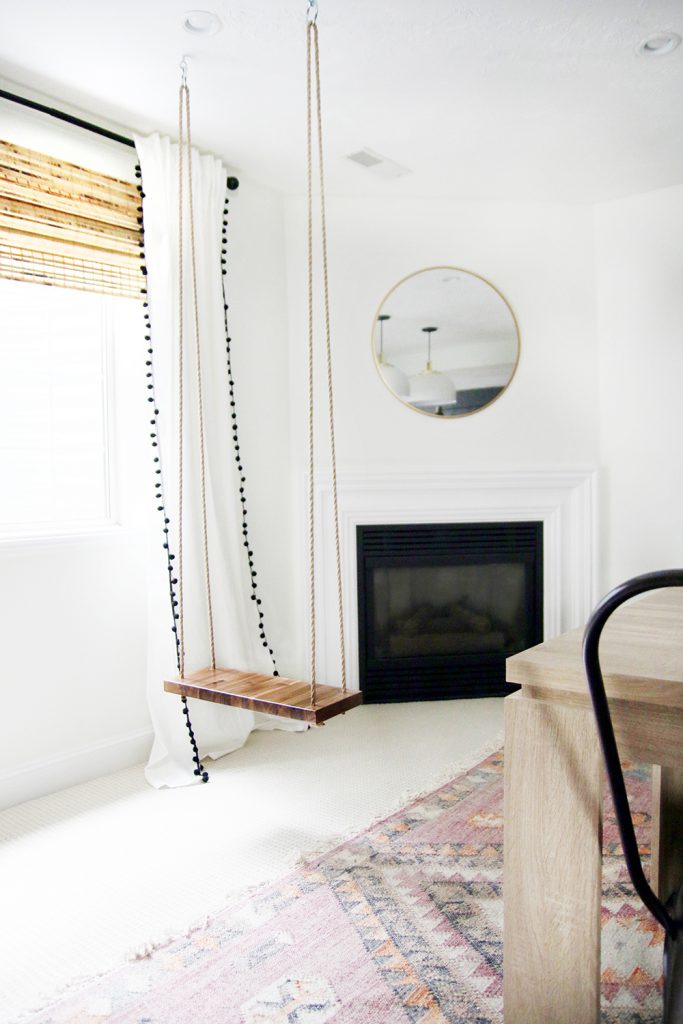 DIY swing by Chris Loves Julia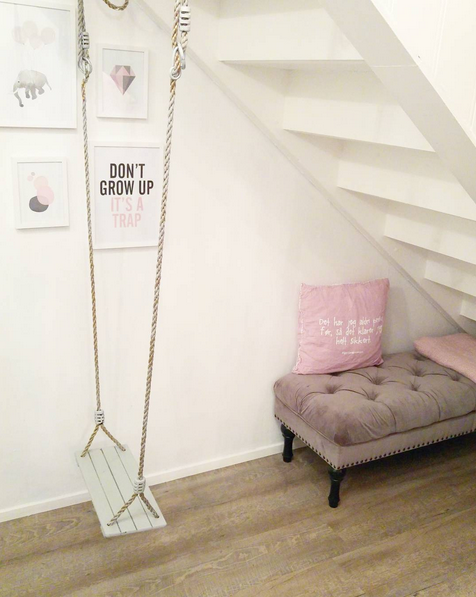 via SBH Interior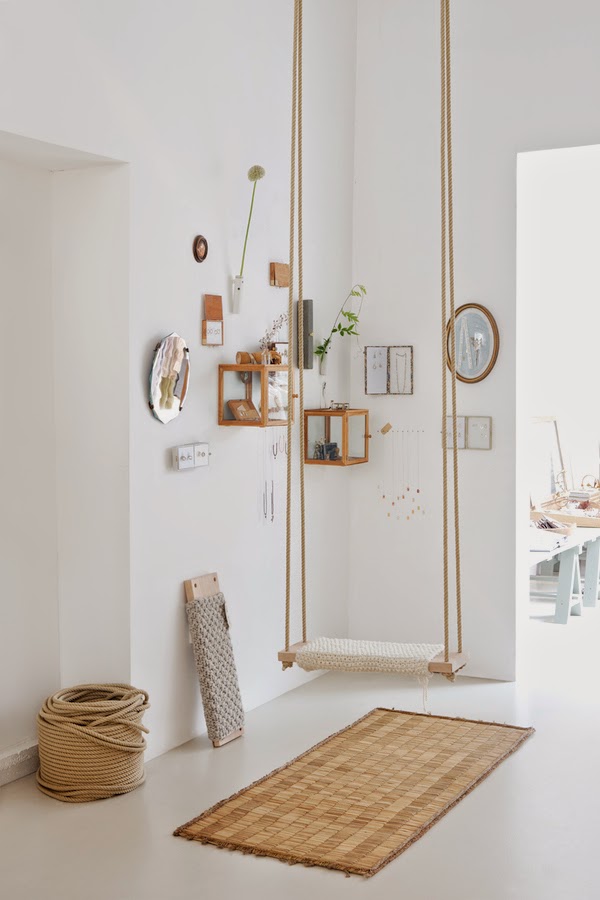 Sukha Amsterdam via Vosges Paris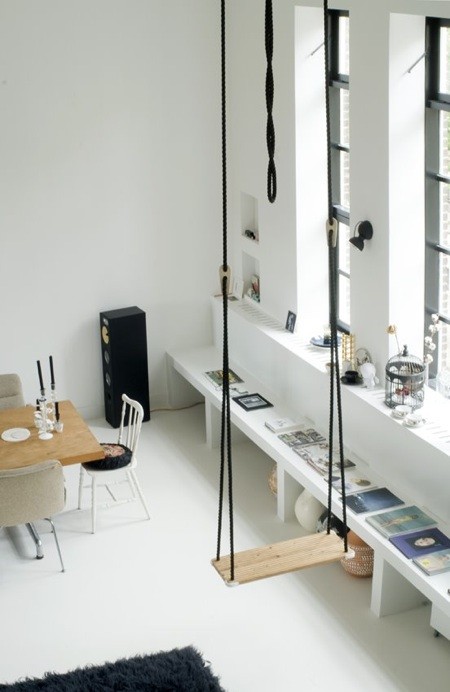 via Remodelista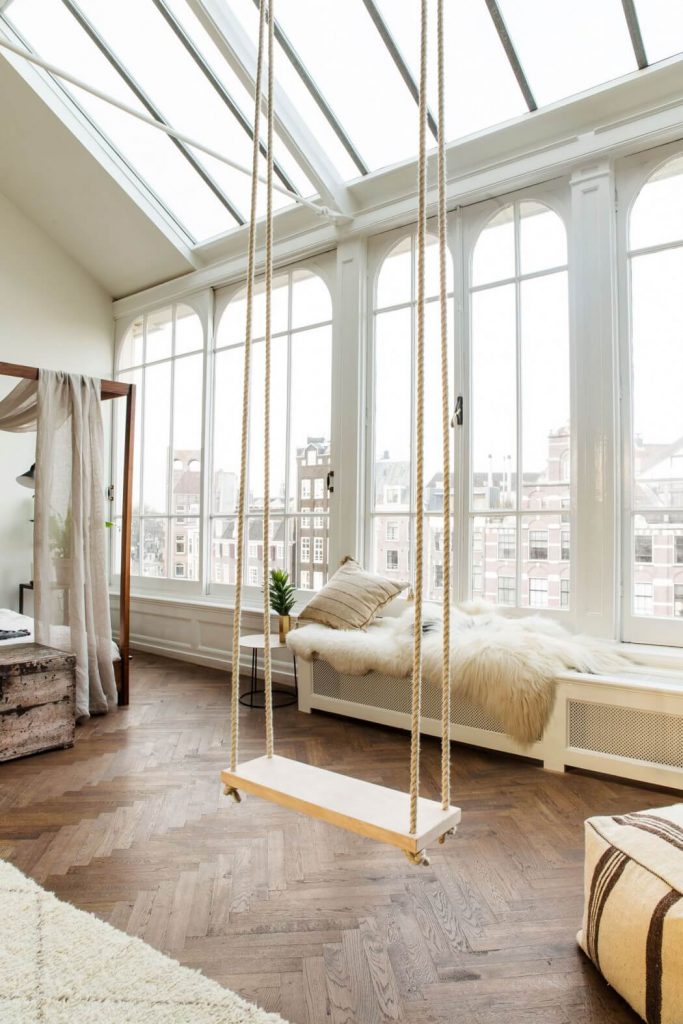 Have a wonderful weekend, everyone!
Save
Save
Save
Save
Save
Save
Save