I've been making progress on my foyer tiles. After quite a bit of thought, I ended up with my first choice: herringbone. I'm making good progress, and so far I'm loving the look. Since I'm doing this project on my own, I'm going pretty slow. I hope the foyer will be completely finished in a week or two.
In the meantime, let's have a look at how marble herringbone looks in these gorgeous bathrooms.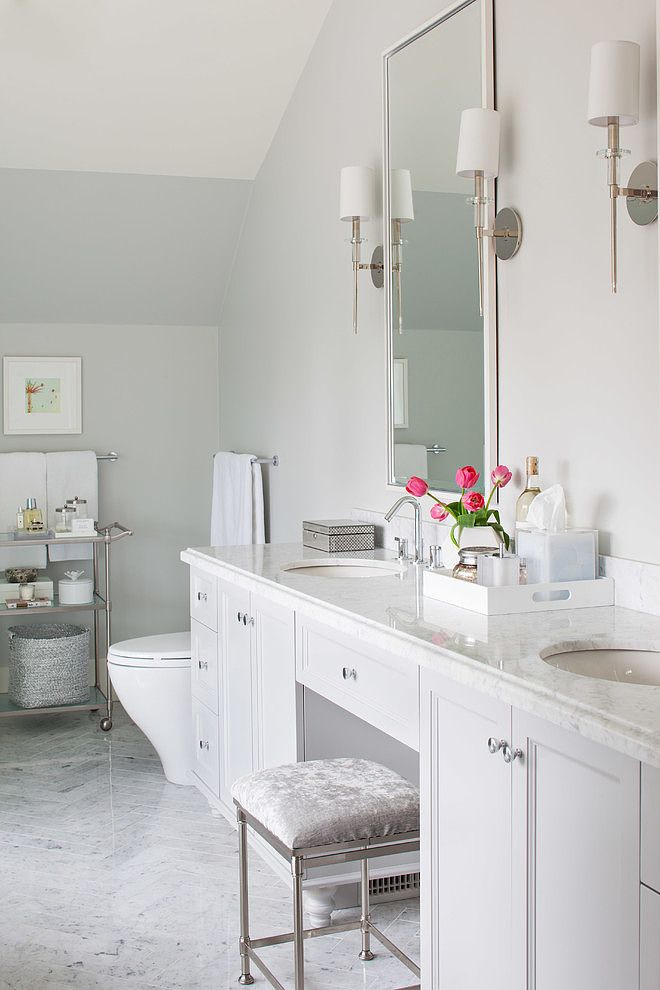 via Home Adore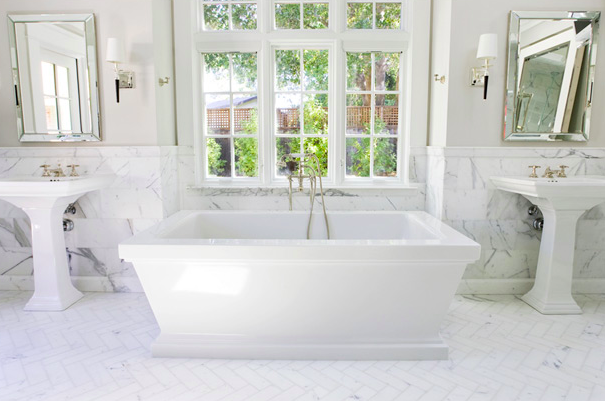 via Decor Pad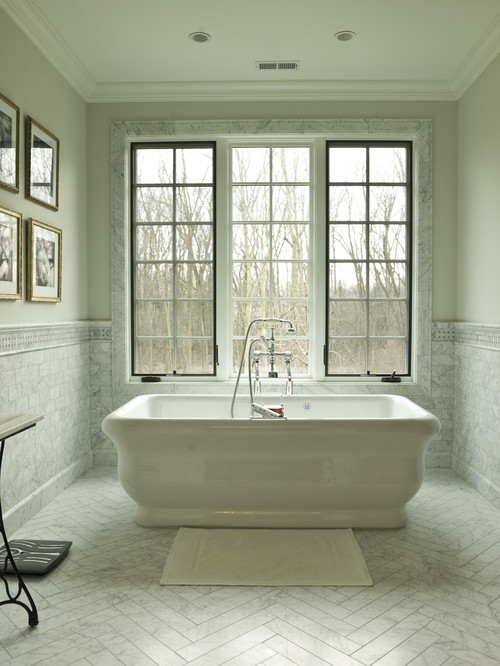 via PDTM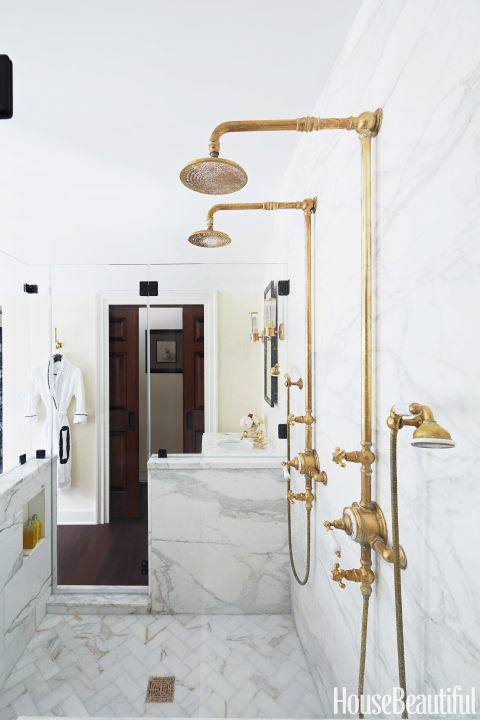 via House Beautiful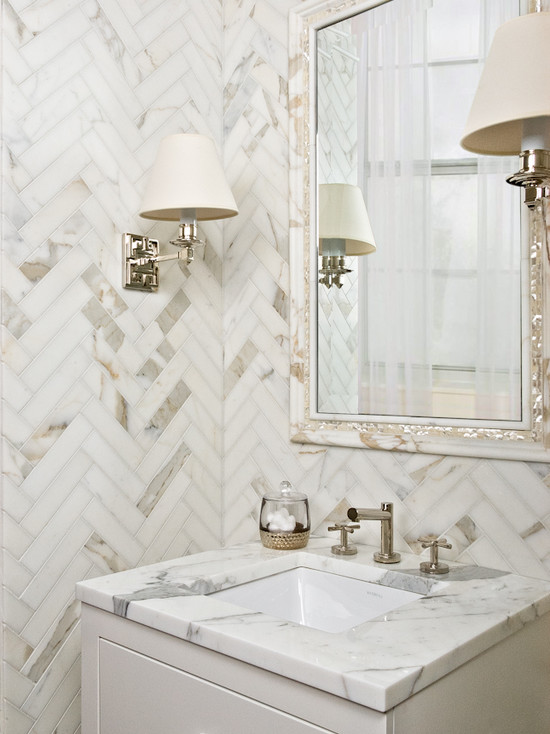 via MPression
Have a great weekend, everyone!