Well, dear readers, I'm now into my second week back from a wonderful European vacation, and I'm getting a handle on my photo organization.
Thanks to Expedia.ca, I was able to spend almost two glorious weeks in the chaotic, passionate, delicious, sunny, and inspiring Italy! (A full recap on Italy in the weeks ahead, I promise.) After Italy, though, I decided to extend my stay in Europe by a few days. As I always like a good travel adventure, I booked an EasyJet flight from Milano Malpensa to Copenhagen, Denmark! It was a brilliant decision if I do say so myself.
I have much to share from Italy, naturally, but this week, I'm sharing my take on  Copenhagen. I have loads to report – hello, Copenhagen, design, design, design – but for today, I thought I'd start things off with 10 things that I did in Copenhagen that I would recommend (or do again).
10 Things To Do in Copenhagen
1. Stay near Kongens Have park in WakeUp Copenhagen (Borgergade location).
Booking a Copenhagen hotel in June (for around $200/night) was nearly impossible. I needed 4 nights in a hotel, and it seemed like everything in my price range was absolutely full. Hotels in Copenhagen were more expensive than I was expecting, and when I was planning my holiday, I was getting a bit discouraged when it came to the hotels (and my budget).
I ended up booking a stay with WakeUp Borgergade, and I'm quite happy with how things worked out. The "budget" hotel (just under $200 night including breakfast) was bright, modern, and the staff were friendly at check-in. While my room was small, it was very well designed, efficient, bright, and clean. I cannot get over the design of the bathroom and the use of frosted glass. The bed was very comfortable, and the duvets were fluffy. The room's large windows expanded the space, and, although the large window opened, I appreciated the air conditioning.
On the downside, since the room was small, there was barely any room to store luggage, unpack clothes, or spread out toiletries. I made do, of course, but a closet would have been useful…especially for an extended stay (and luggage full of 2 weeks worth of clothing).
What I hadn't realized when I booked the hotel was the convenient location. It was just perfect! The WakeUp Borgergade is in a clean, high-end part of town and close to shopping streets, Kongens Have park and Rosenborg Castle (so so lovely!), restaurants, Nyhavn (harbour), and more. When I walked down to Tivoli on my third day and saw some of the hotels I was originally considering, I realized that I wouldn't have been as happy with the locations of these places. I really enjoyed being within minutes of the park.
Another major plus of the WakeUp Bordergade was the breakfast. It was full of plenty of healthy options like eggs, cheese, meats, yogurt, muesli…as well as less healthy options (i.e., my top pick) like Nutella! I noticed at least four or five fresh bread options each morning which really impressed me. In general, I enjoy the convenience of hotel breakfast packages. I dislike searching for food before my morning coffee when I'm traveling to a new city.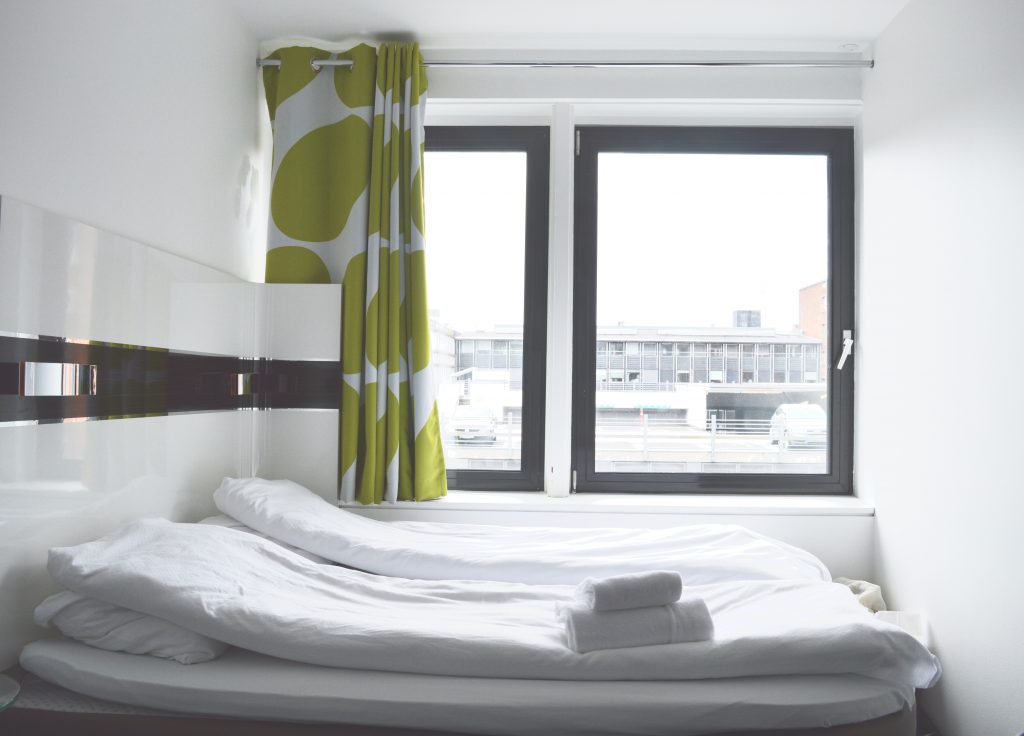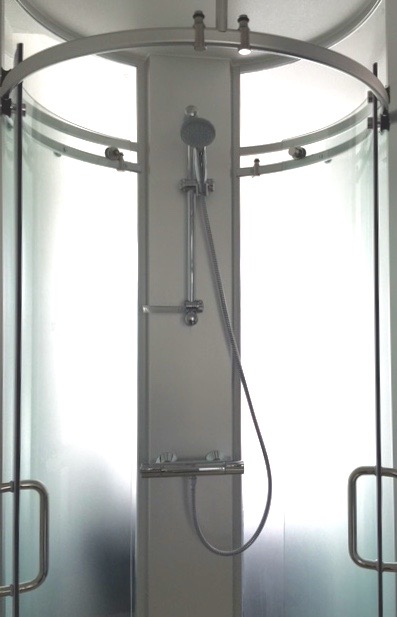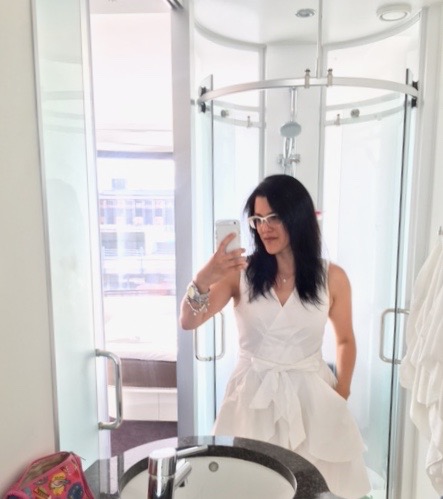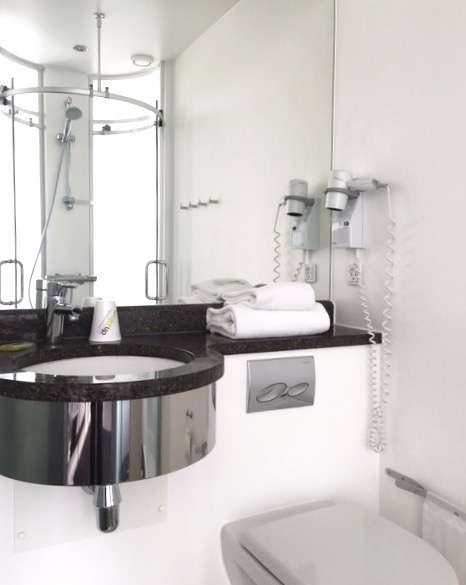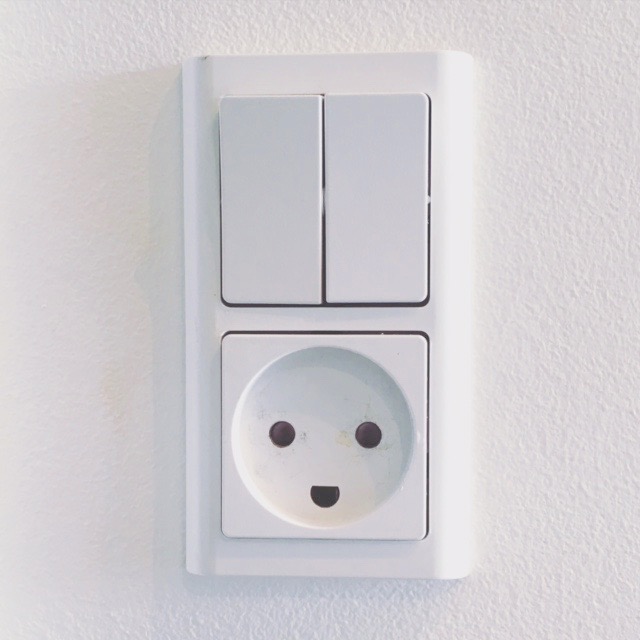 2. Design Museum Danmark
At the top of my "to see" list in Copenhagen was the Design Museum. Thankfully, I really enjoyed visiting the Design Museum Danmark. It's a medium-sized museum which meant that I wasn't there all day long. It was a great place to be first thing in the morning before the crowds arrived.
After my visit to the museum, I walked to the Nyhavn area on Bredgade. There are furniture and antique shops all along Bredgade which made for great window shopping.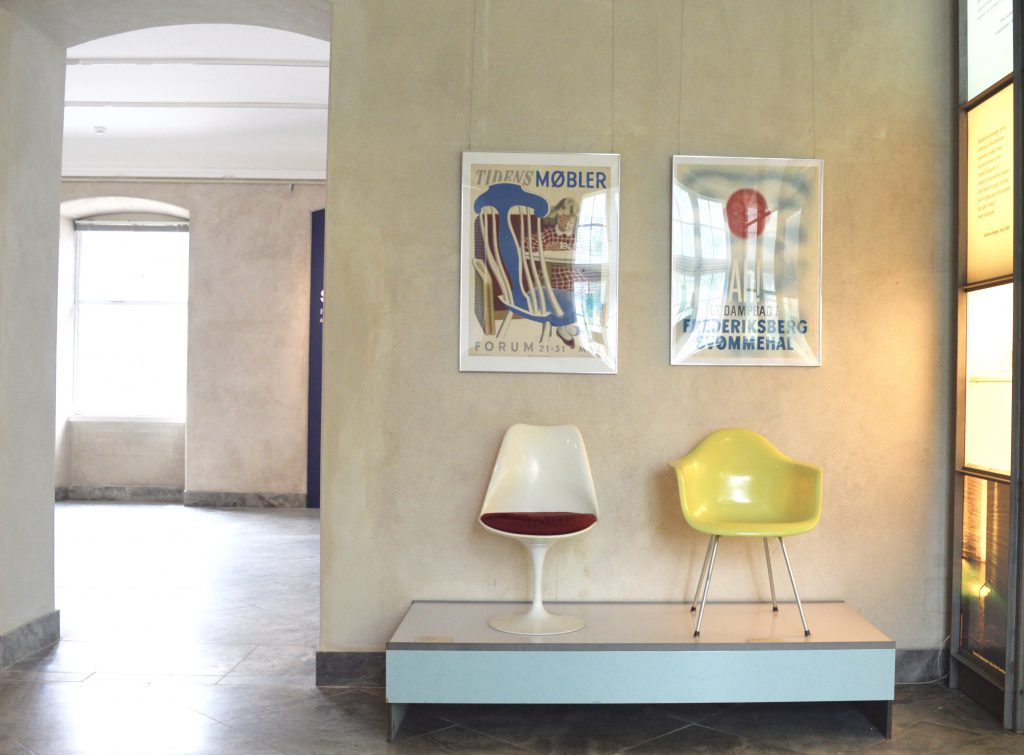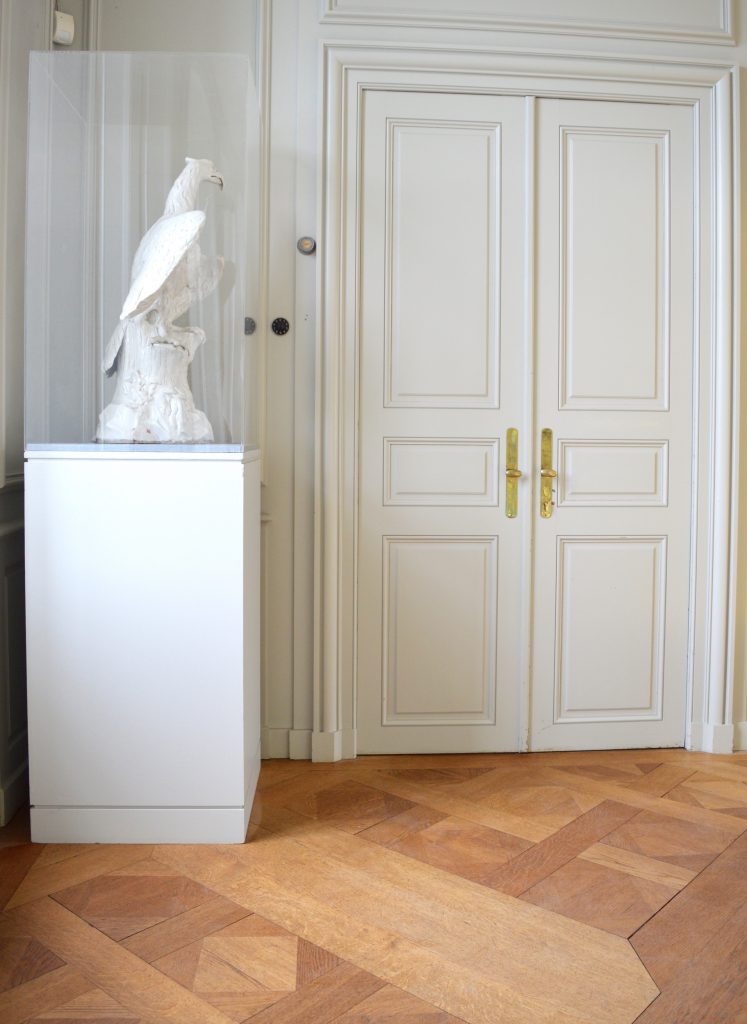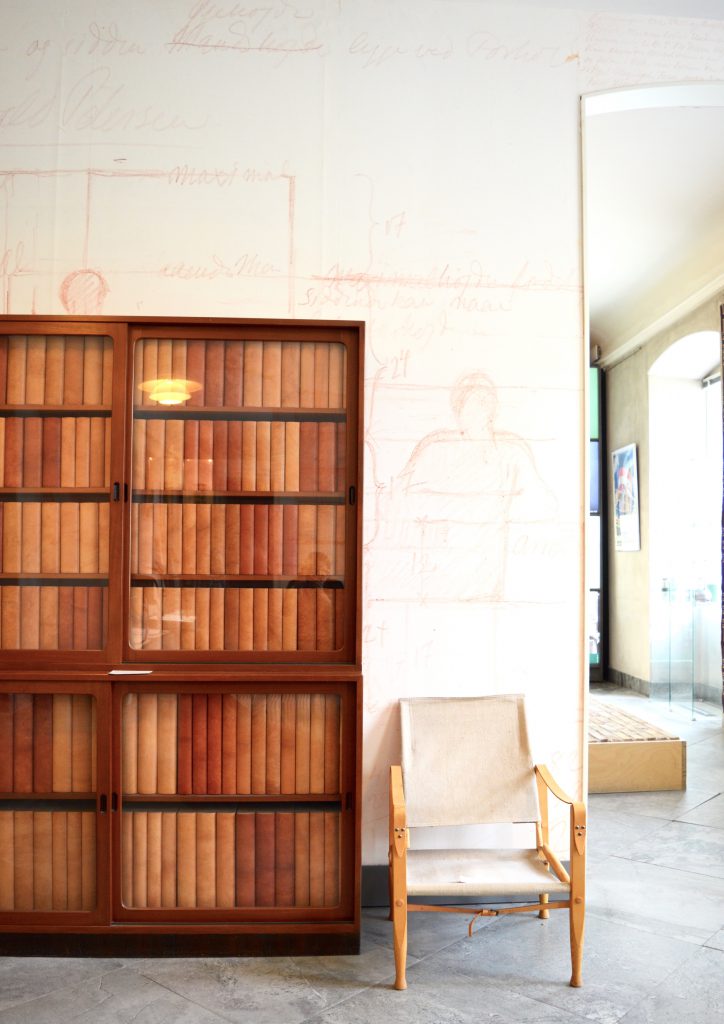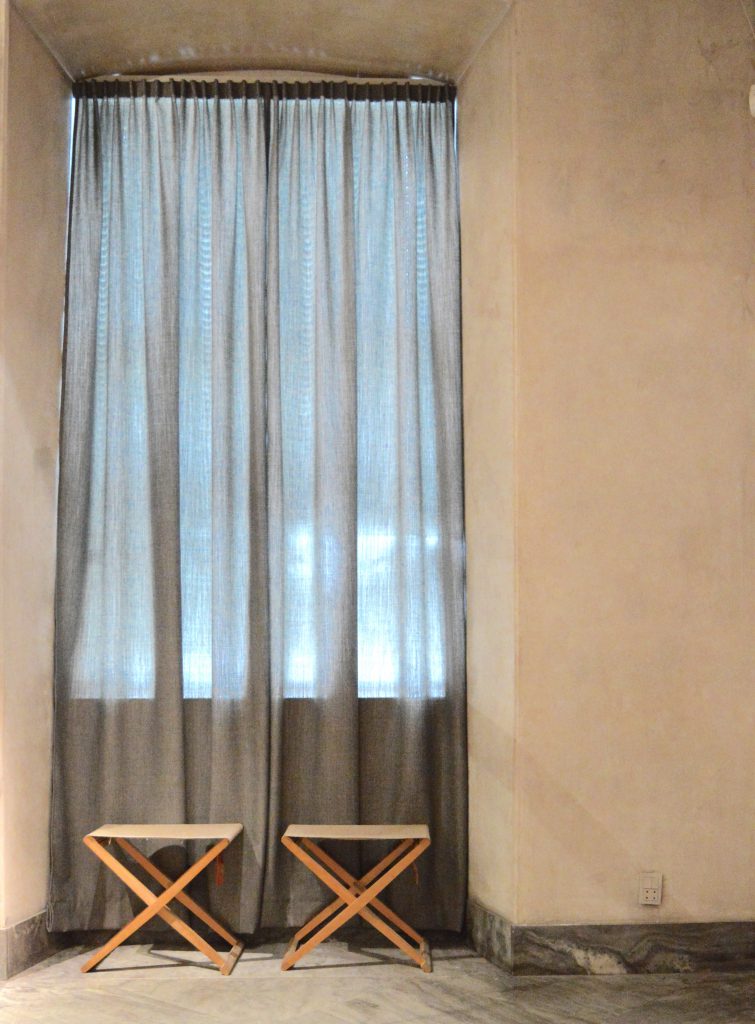 3. The Little Mermaid
This sweet mermaid is always ready for a photoshoot. I walked by The Little Mermaid early one morning, and the area was already full of tourists. She is over 100 years old! She sits pretty on the water, and she doesn't complain about being stared at by tourists.
She's a 4′ tall bronze sculpture by Edvard Eriksen based on The Little Mermaid fairytale by Hans Christian Andersen.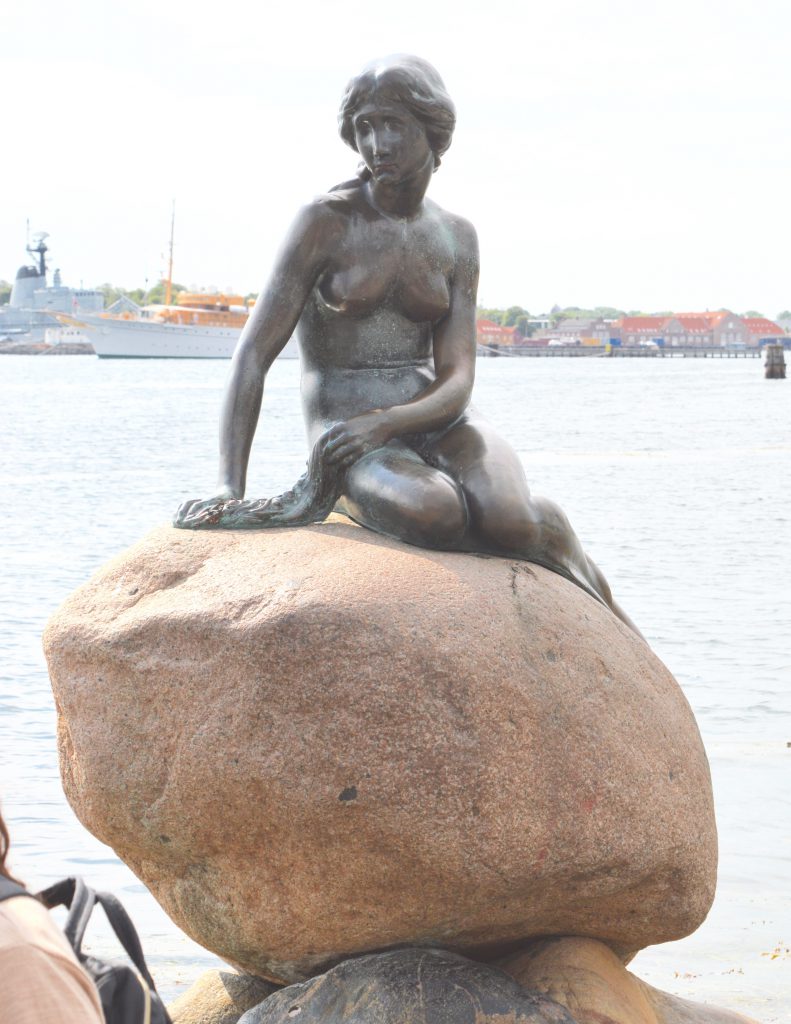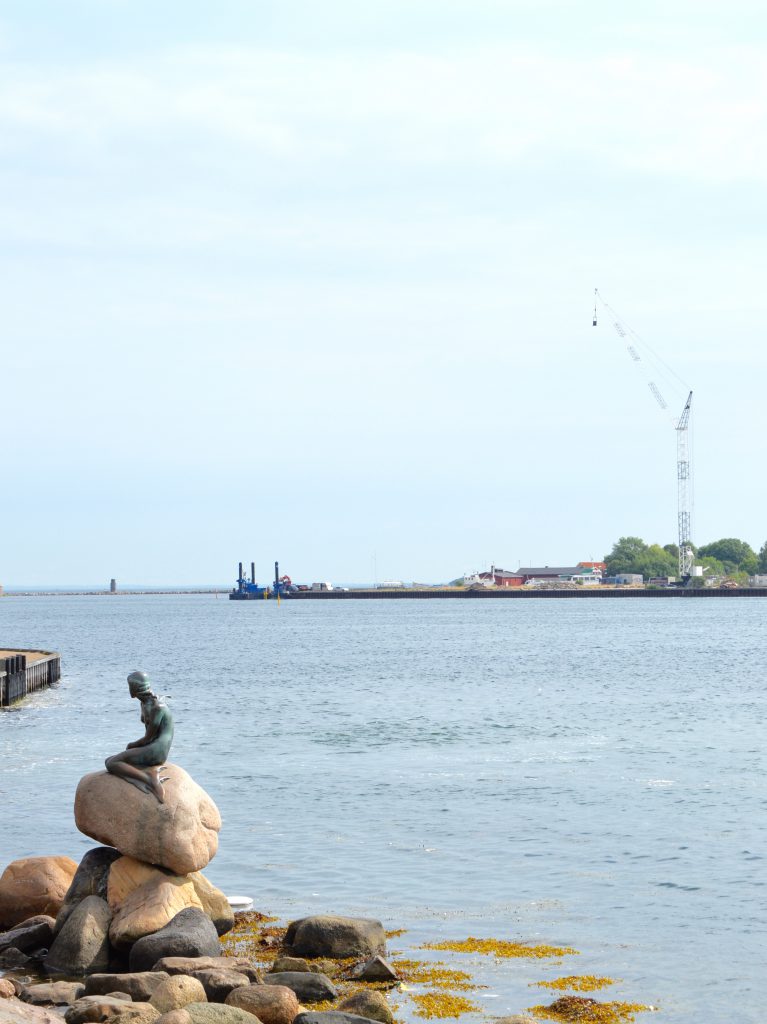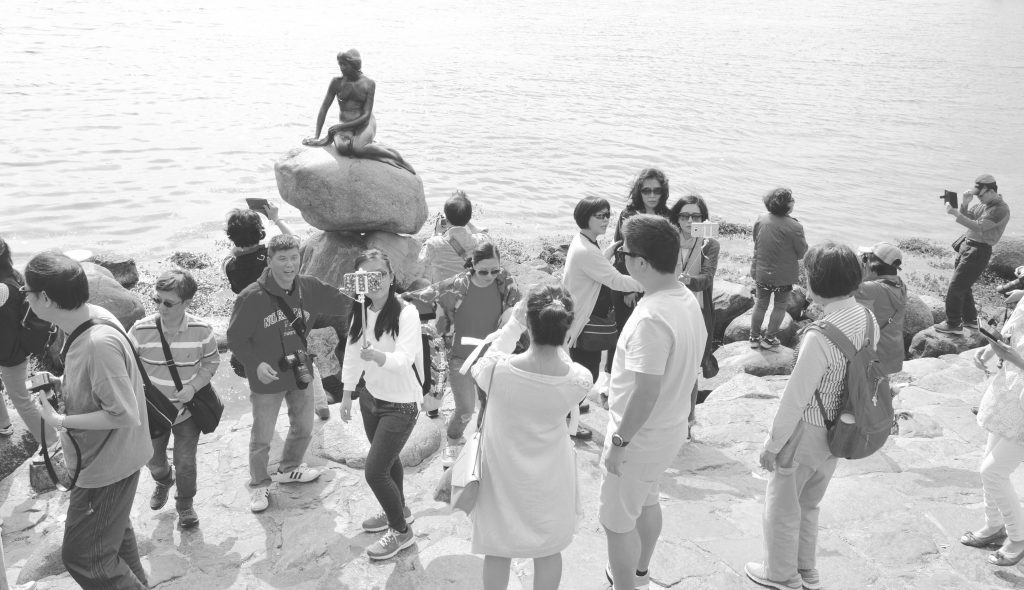 4. The Amalienborg Palace
I loved the architecture of the four royal residence buildings. I watched the guards walk back and forth for a while…I was sort of mesmerized. That would not be a job for me, but I do wonder how many steps they get in per day. Do you think they reach the recommended 10K?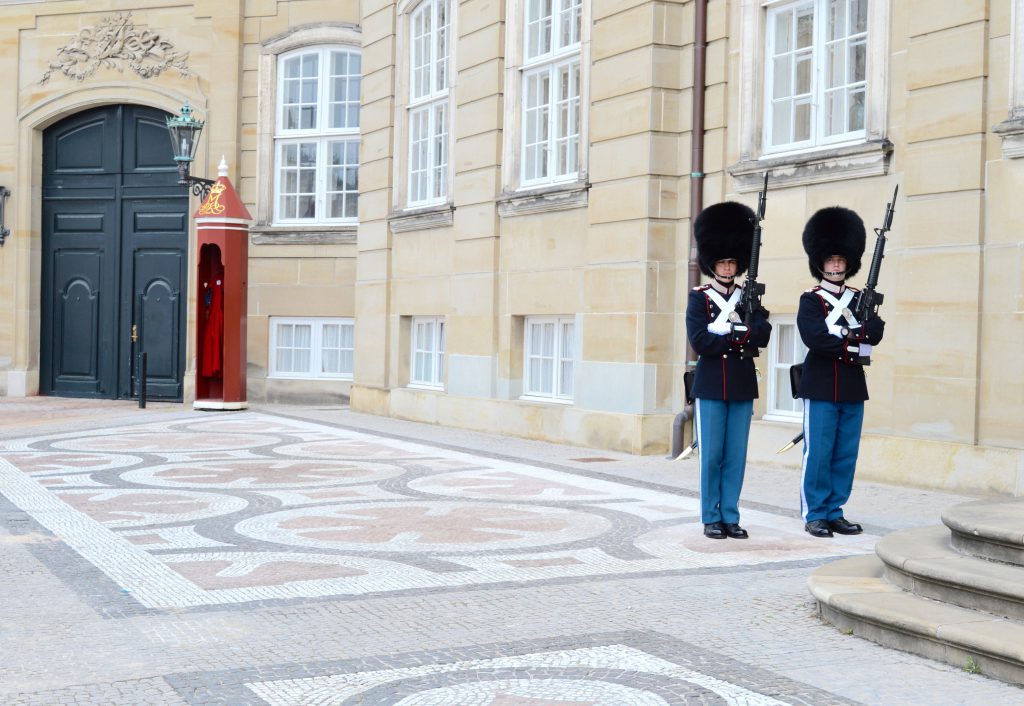 5. Canal Tour
On the recommendation of a friend (thanks, Emmy!), I opted to take the Netto Badene canal tour. It cost 40DKK (about $9CAD) for about an hour tour. We saw a ton of things from the boat and learned a lot, too. Unfortunately, I don't remember much about the history of what our tour guide told us. (Shame on me.) I do remember, however, going by the Royal Yacht. I didn't see any royalty, but the crew was aboard working away!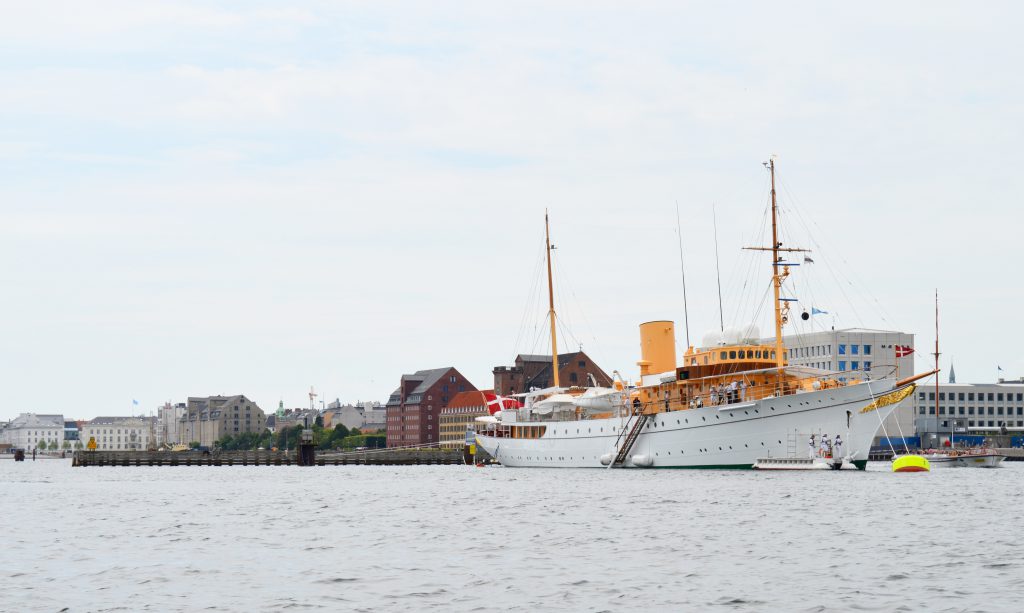 6. Paper Island
Paper island can be accessed by foot, but I opted to take public transportation in the form of a canal boat. Next time, I would probably want to rent a bike and take the long route around. Although, there is a pedestrian bridge that is due to be complete this summer, so you'd be on Paper Island from Nyhavn in just a few minutes.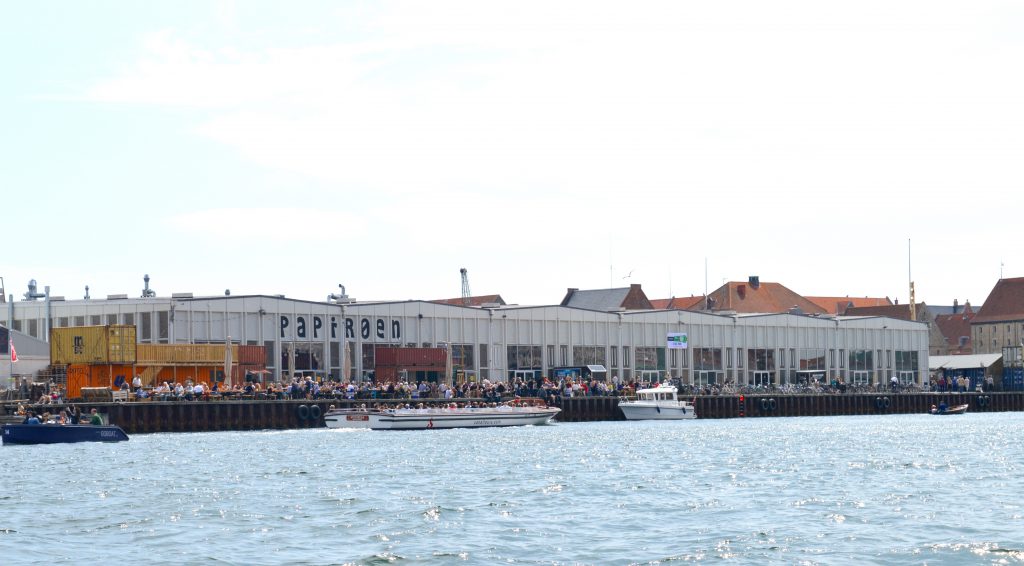 Go to Paper Island when you're hungry because here's where you can feast on diverse food. While many were going for burgers and Korean food, I opted for the traditional open-faced sandwich.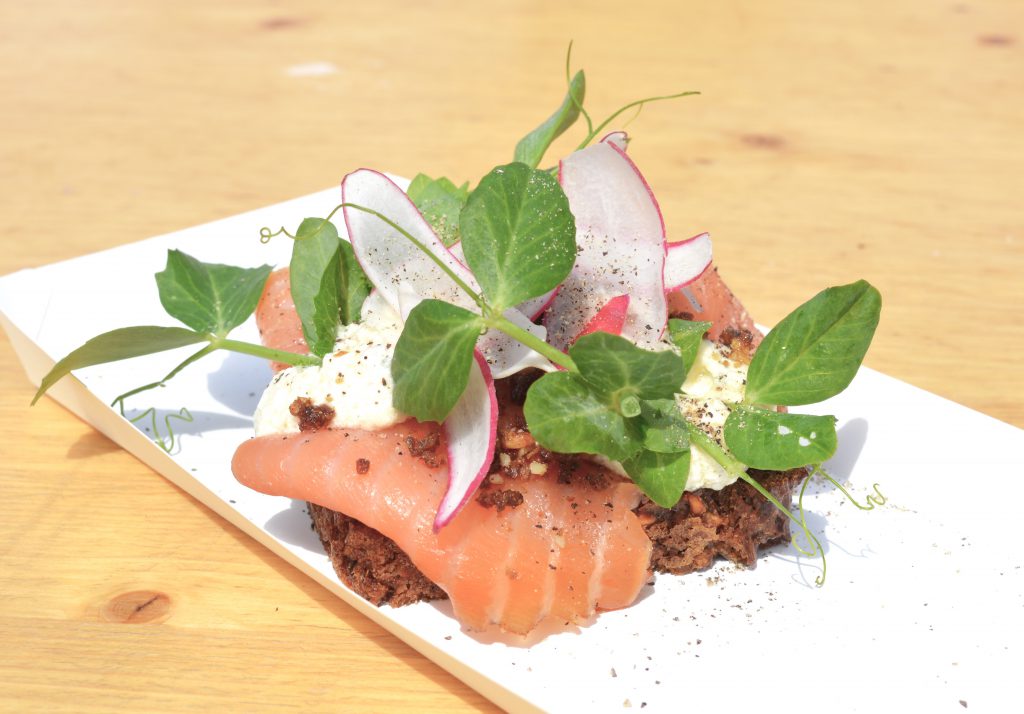 After lunch, spend some time watching the world go by from a chair on the edge of Paper Island. When the sun is shining, this is a great place to be!
7. Street meat – hot dog with the works
Eating out in Copenhagen is expensive. Everything, really, is more expensive in Copenhagen than in Waterloo, if I'm honest. But the street meat stalls (hot dog stands) are reasonably priced and actually good. I'd definitely recommend picking up a dog-with-the-works. The stands are everywhere in the city (similar to the pretzel stands in Manhattan).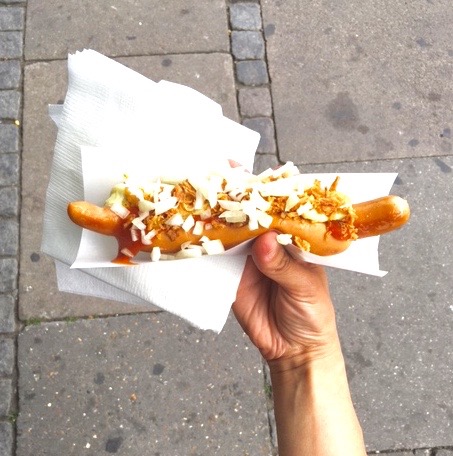 8. Kongens Have
As I mentioned above, I really liked that my hotel was so close to Kongens Have park during my stay. It is beautifully maintained and manicured. Go for a morning walk or run around the park, so grab lunch to go and bring it here. It's such a nice place to be.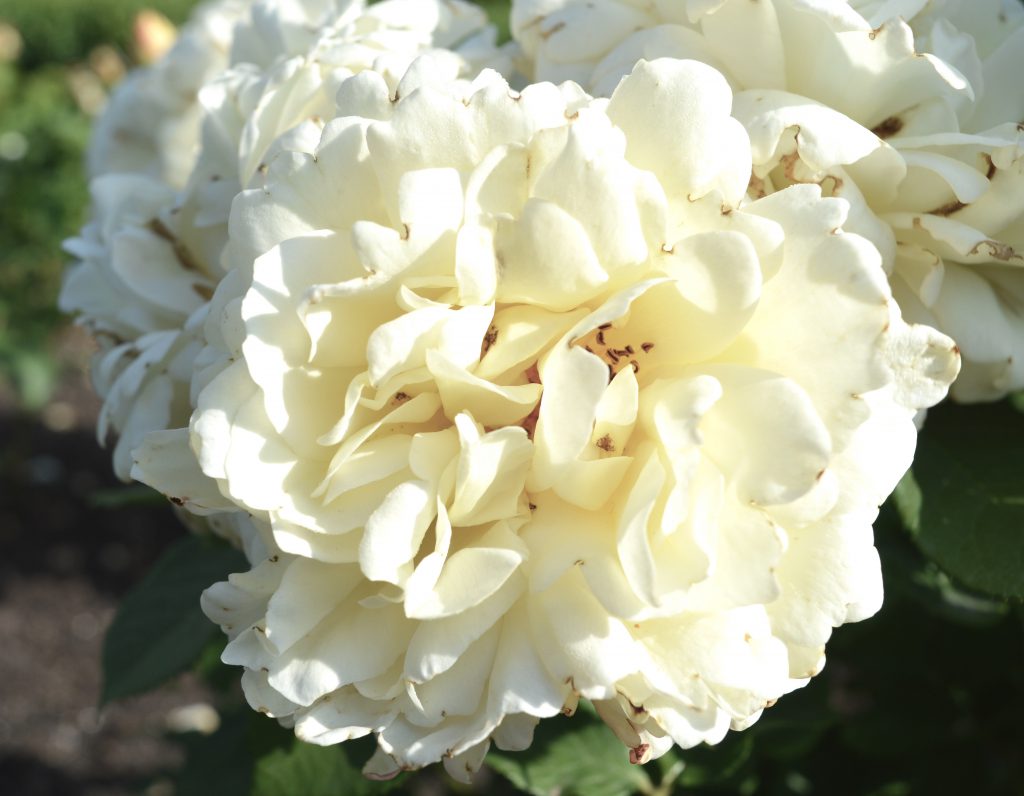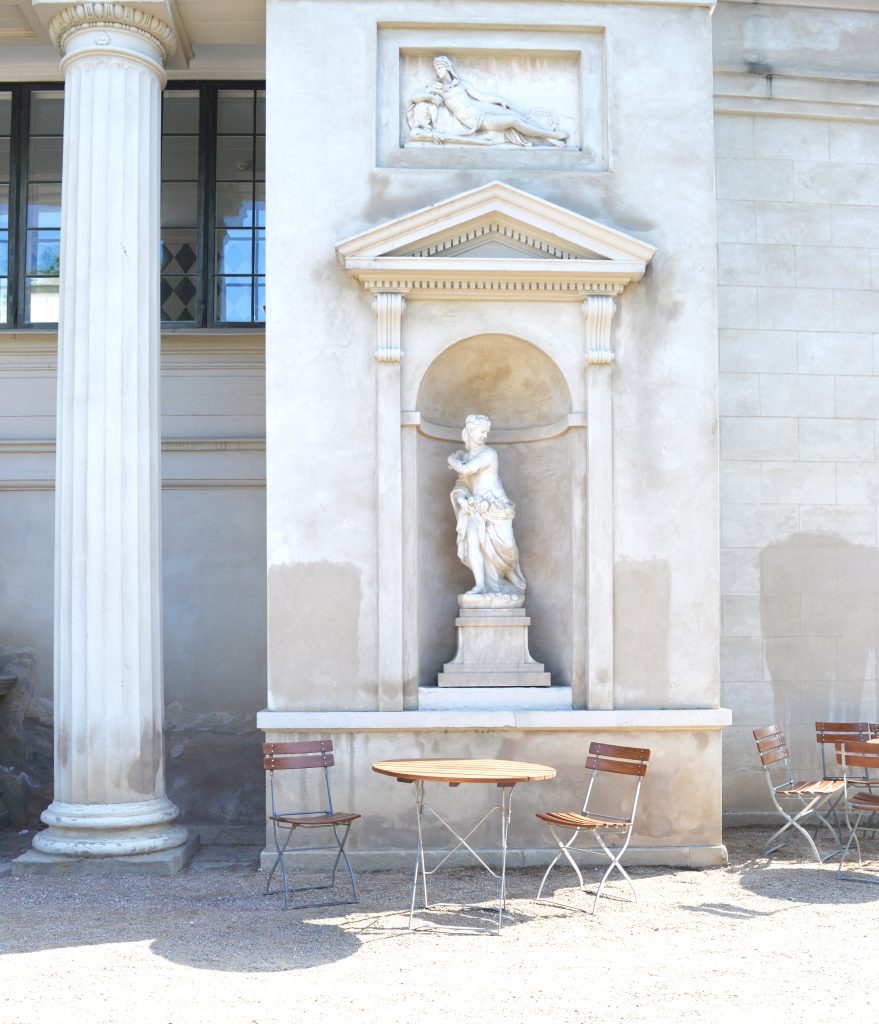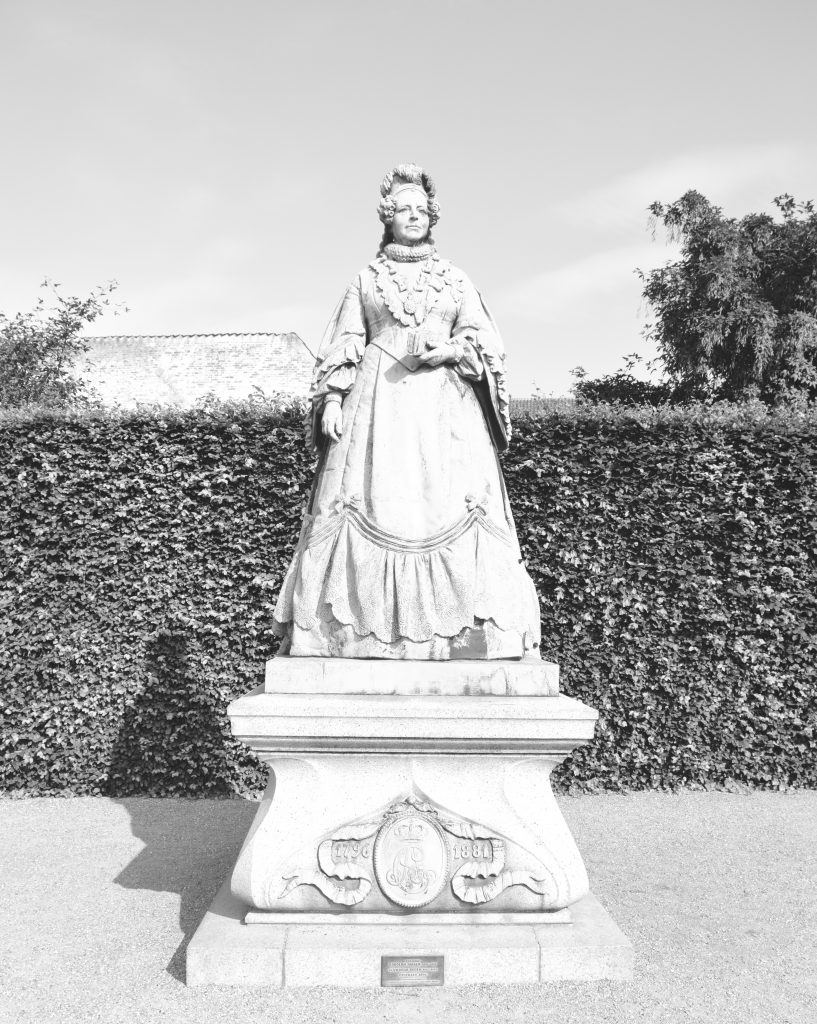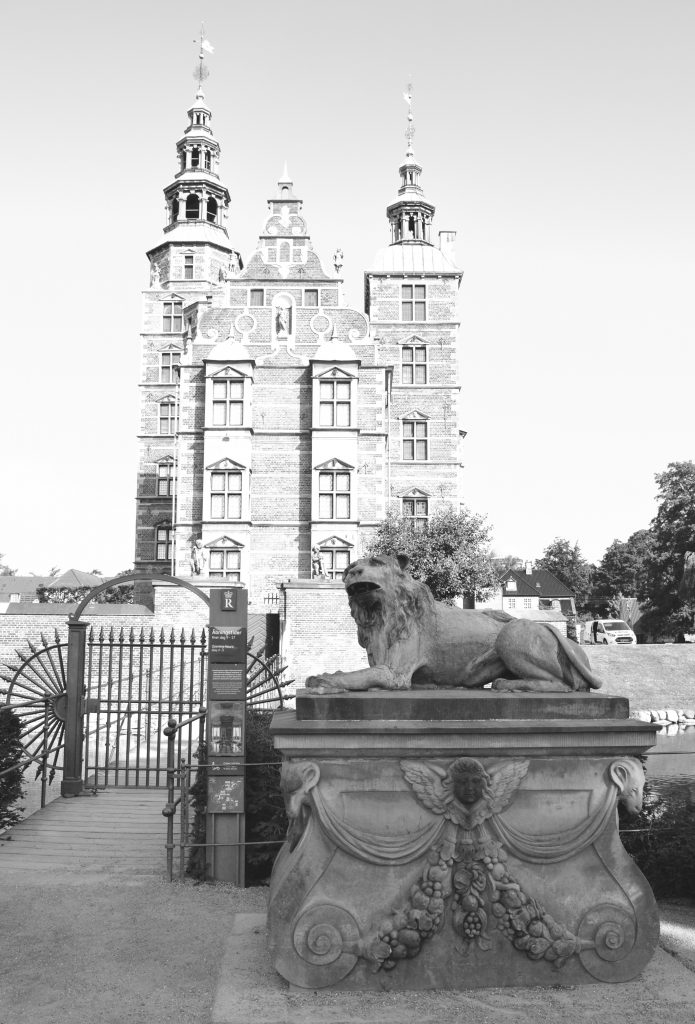 9. Tivoli
Tivoli Gardens is an amusement park in the city. This wasn't on the top of my "to see" list, but I was so glad I made time for it on day 4. It was pretty magical and charming. I only walked around the park, but you could definitely buy tickets for rides, grab an ice cream, eat a meal, or a see a show.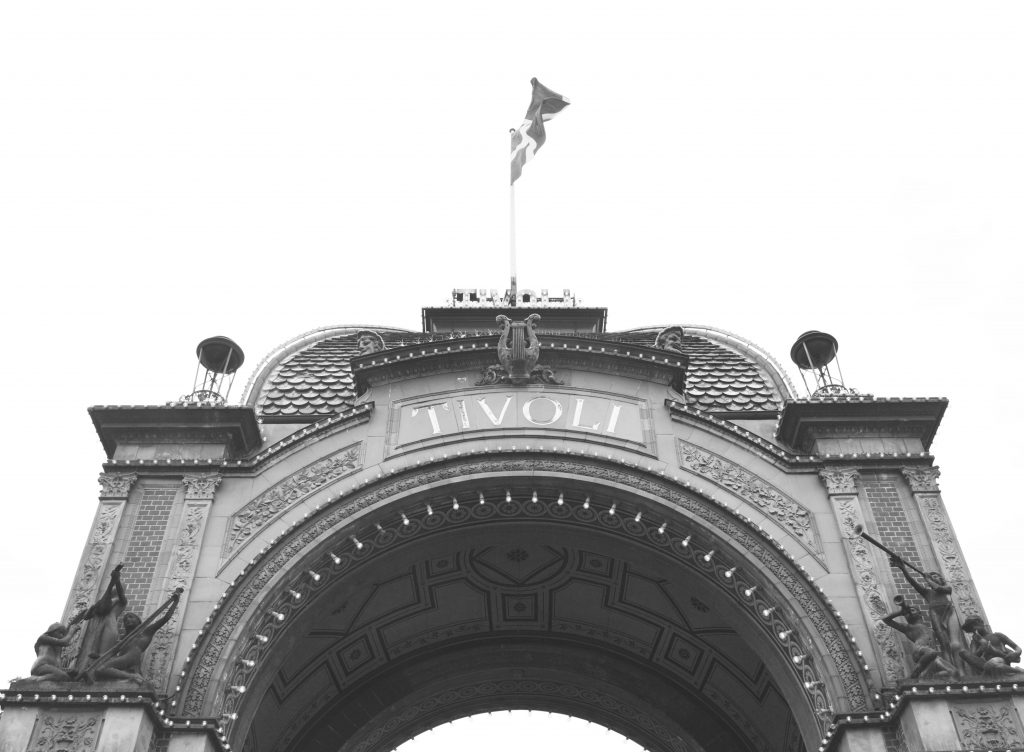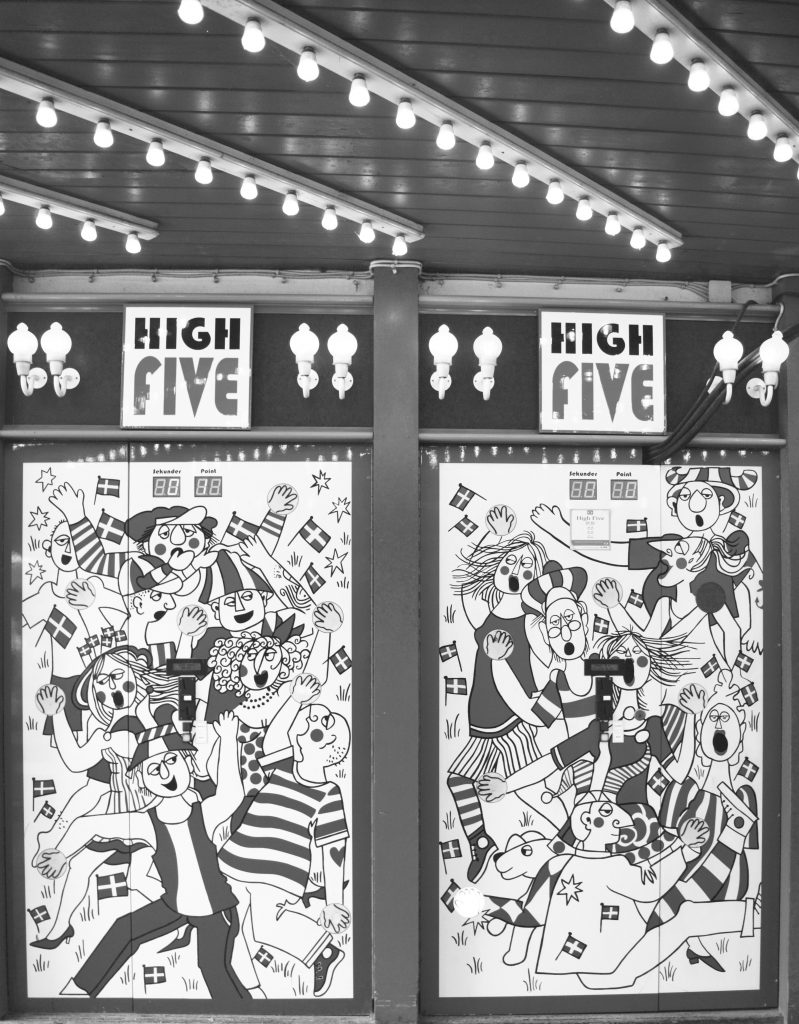 10. Norrebro
I read about Norrebro on the Design*Sponge Copenhagen City Guide, and I'm so glad I crossed the river to see it for myself. Norrebro has attitude, character, interest, and diversity. I liked it. The antique and design stores on Ravnsborggade and Elmegade were definitely highlights for me. Although I wasn't hungry when I went to Norrebro, it looked like a great place to find more affordable meals.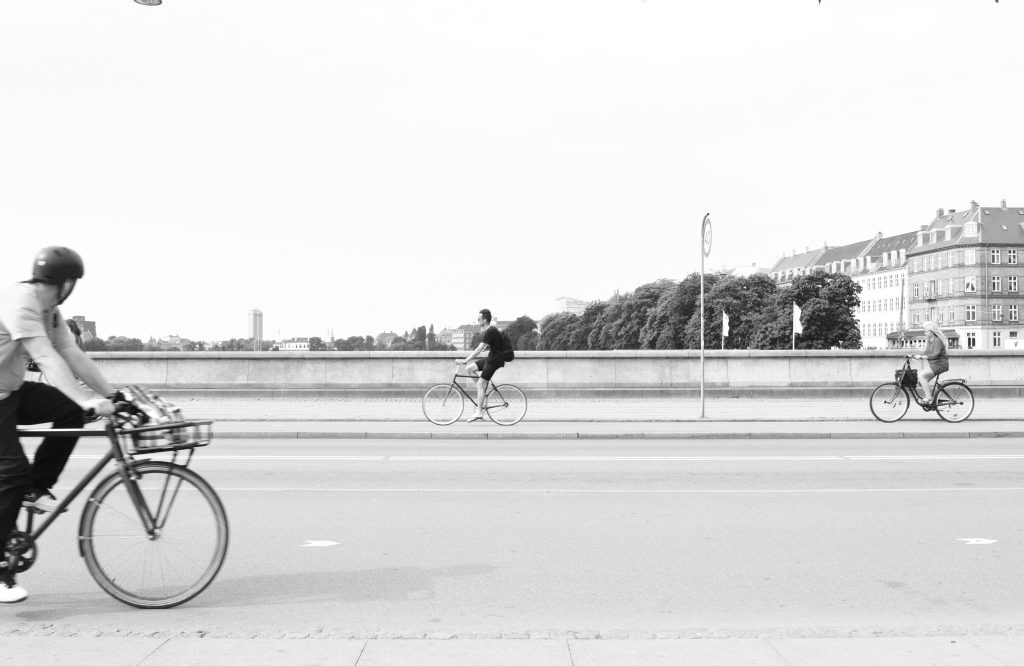 Stay tuned because later this week I'll be sharing more from Copenhagen. As I discovered, there are definitely more than 10 things to do in this happy city!
All photos by Jordana.
p.s. Happy July 4th to all of my American readers!
Save
Save
Save
Save
Save
Save
Save