Take a closer look at Anna Church's photographs, and you may be surprised at what you find. From afar, you may see a beetle, a heart, or a row of feathers, but on closer inspection, you'll find trophies, shoes, and teacups. Anna Church is a sculptographer – she takes photographs of the sculptures she creates with interesting, unusual, and everyday objects.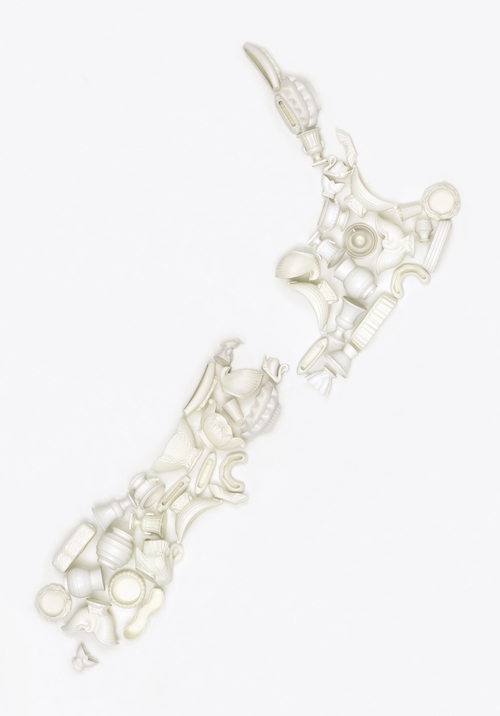 Crowning Glory, from $795

Swan Lake, from $795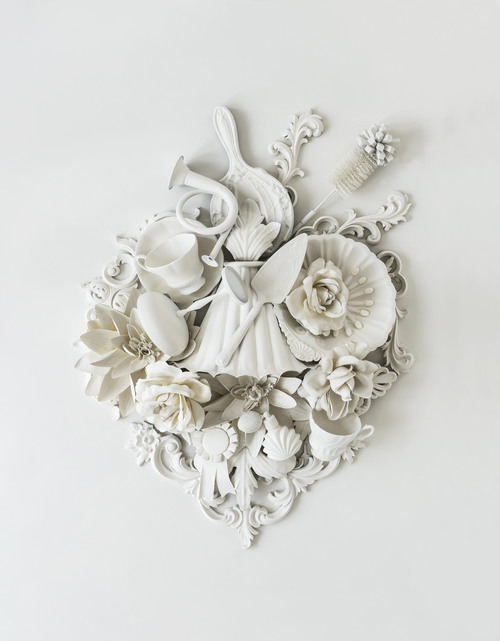 My Heart's Content, from $650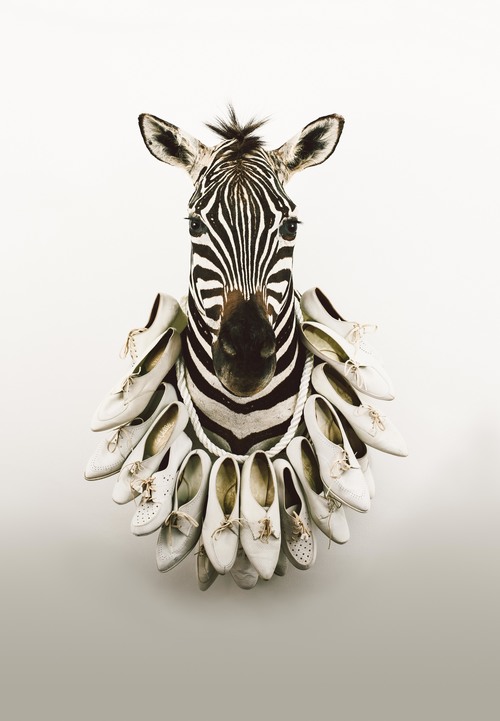 Career Girl, (sold out)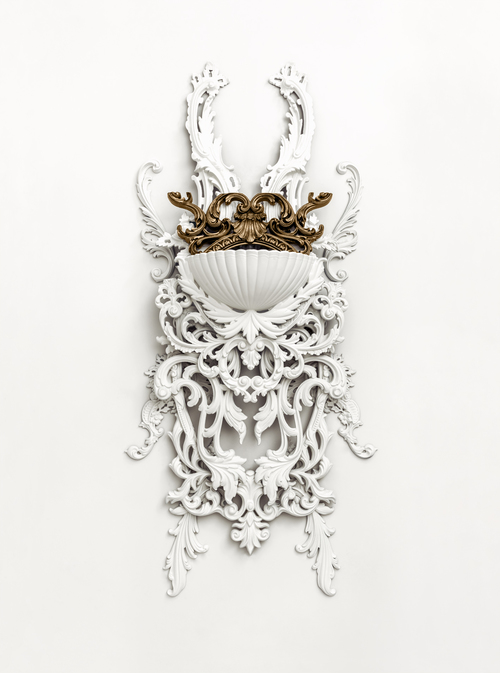 Taxonomy I – Stag Beetle, from $650
In addition to her own collections, she also offers bespoke commissions whereby you provide your bits and bobs, and Anna will create an incredible display of them for a beautiful, original photograph. In addition to this, she offers custom wedding insignias, like the one below, that brides and grooms will enjoy for years to come.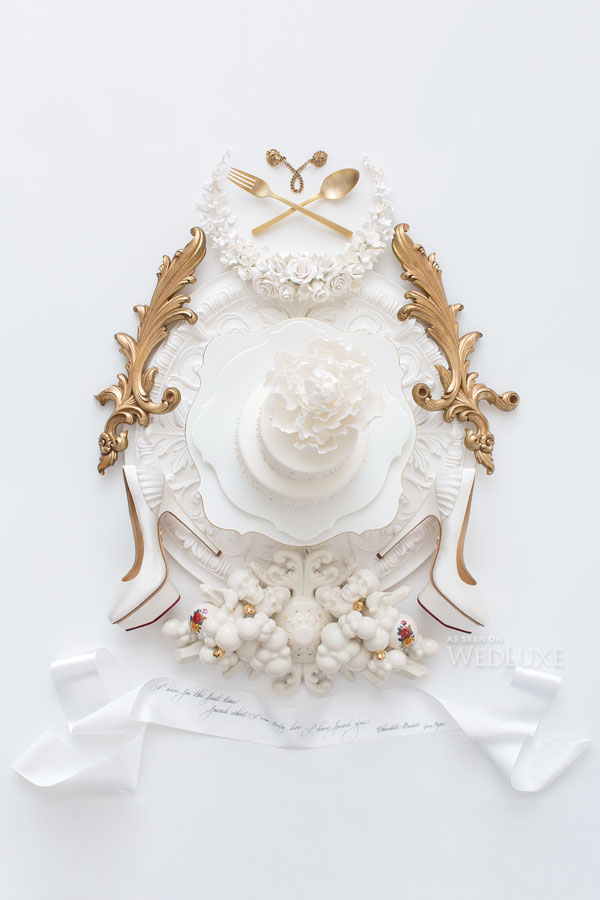 Learn more about Anna Church's approach to art and business in this Design*Sponge feature.