I've only been to the Caribbean once on a cruise a few years ago. It was a glorious week-long vacation where my hardest decision was about what bikini I should wear. The trip was wonderful, and I'd definitely be open to cruisin' again. Our itinerary on that trip led us to various places in the Caribbean – St. Lucia, Aruba, St. Kitts, and Curacao – which gave me a glimpse into the Caribbean way of island life.
Thinking about that part of the world, I have decided to take us to Cobblers Cove, which is a Relais & Chateaux hotel on the island of Barbados.
Cobblers Cove's ocean-front suites look to be rich without being stuffy. As the hotel website announces, Cobblers Cove is where "cool colonial style meets gracious Caribbean living". I mean, doesn't that sound ideal? You wouldn't have to twist my arm to have me stay in any of the rooms, but the Colleton at the Great House is my preferred suite, design-wise.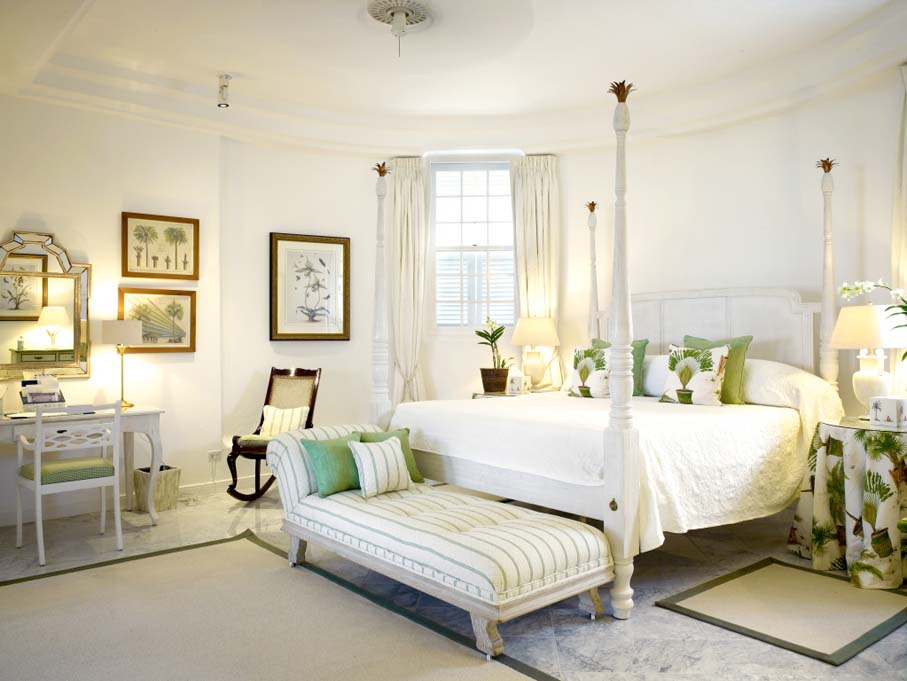 Colleton suite, Cobblers Cove, Barbados
Using the Colleton suite as inspiration, here's the room that I've put together for today's hotel-to-home.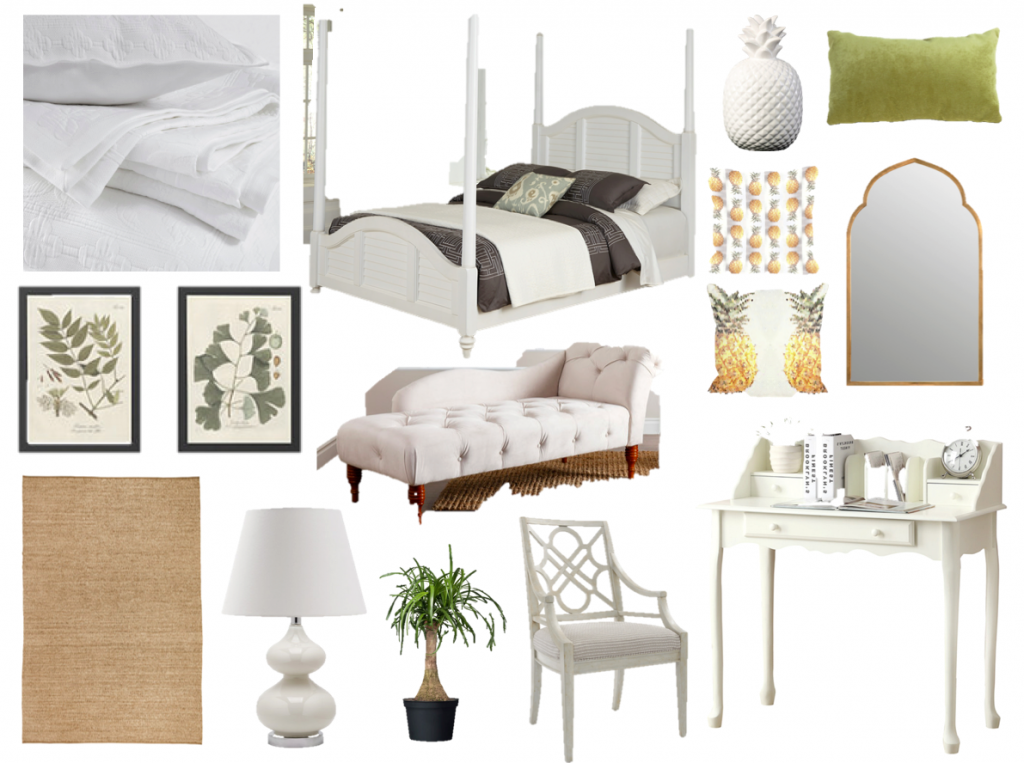 bed, chaise, lamp, mirror, desk, chair, pineapple pillow, pineapple pillow, green pillow, plant, pineapple, rug, art, bed linens
Putting this room together has reminded me that I think I need a pineapple somewhere in my home.