Soon after making a connection on Twitter with Waterloo's All My Nails' owner,  Peter, I stopped in the salon for a gel manicure and pedicure. Gel manicure, I learned, is similar to the Shellac manicure. (Gosh – this reminds me that I know very little about the beauty department.) Since I'm generally up for trying new things, I accepted Peter's invite for a gel mani-pedi.
My nails were in desperate need of attention, that much I knew! Here's what All My Nails had to work with: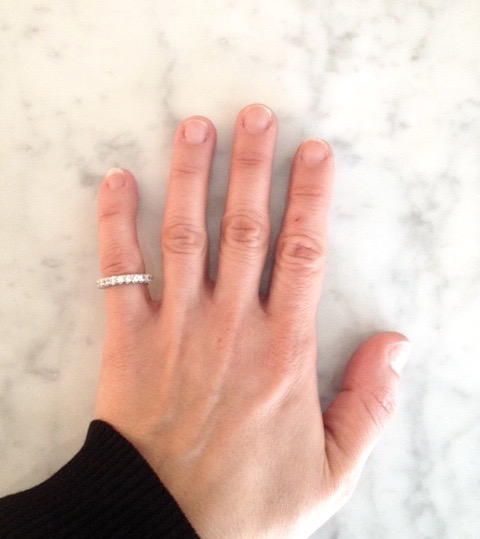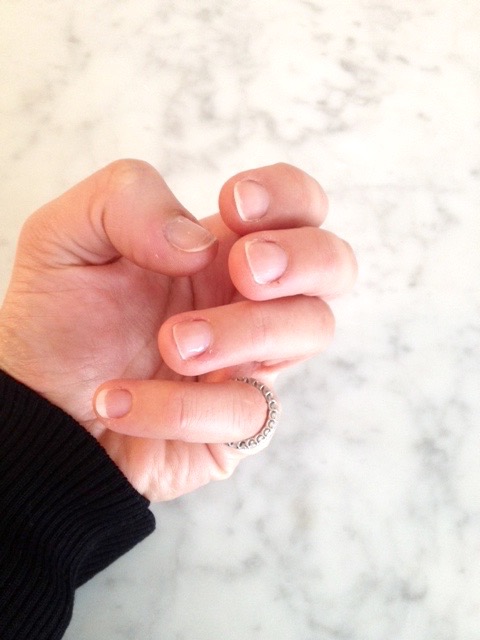 before: chipped polish, uneven shaping, dry cuticles
The staff at All My Nails are very friendly, and during my visit, a lot of repeat customers came in. The staff called them by name, and I appreciated the personal attention that was given to each customer. The staff who worked with me were friendly and did a good job getting my nails back in a decent condition.
Here are the dramatic after photos:
As you can see, I opted for a very light shade of pink for this manicure because I don't like having colour on my nails when they're in short, rough shape. Once they get a bit stronger and longer (which I'm hoping will happen after the gel polish experience), I can opt back into a red or another (slightly darker) neutral. My toes, on the other hand, got a hot red coat of pomegranate, and it's a perfect winter shade.
Before I left the salon, I was also given this little bottle of cuticle oil which should help with my dry cuticles this winter.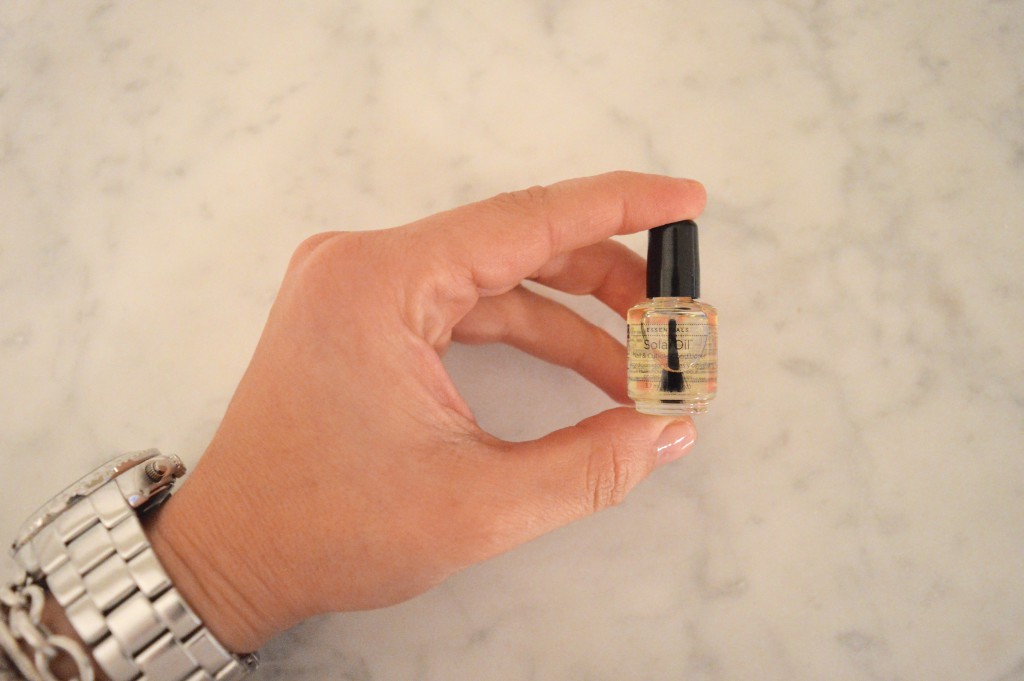 CND SolarOil Nail and Cuticle Conditioner
A gel manicure and pedicure will cost you about $75 at All My Nails, which is generally more than I'd spend regularly, but maybe that's the going rate? I'm not so sure. That said, I loved the quick drying time of the gel polish (impatient me!), and my nails are still shiny days after my polish was applied. I'm a touch worried about the removal process, but I'll deal with that in 2-3 weeks, once my nails have grown, and the polish looks worn. Any advice, dear readers?
For those of you in the Kitchener-Waterloo region, did you know that All My Nails has been in existence for 18 years (wow!)? It is located at 22 King St. South in Uptown Waterloo (in the same building as Café22).
Note: I received a discount on my services. All opinions are my own.
Update (Feb. 11, 2016): My fingernail polish held up well for 2.5 weeks, which I was very pleased about. Then, I did something that I wasn't supposed to do – I peeled off the polish. Terrible. I shouldn't have. But I did. Against all the recommendations. It's true. My nails were obviously in somewhat poor shape, but I took care of them, they grew quickly, and they were back to normal in about 2 weeks. My toe nail polish is still going strong. No chips. No peeling. Nothing. I'm way too lazy to go to the salon to remove or change the polish. I'm realizing some beauty routines are just hard for me to upkeep!