After a very busy week away, I'm back home, and I'm back to blogging! I have so many things to share. Get ready for a few fun weeks ahead.
I'm currently planning a couple of projects with one of my all-time favourite online shops – Minted. I've used Minted many times in the past for Christmas cards, party supplies, and small pieces of art for my gallery wall. Today, though, is all about big art! Move over gallery walls – big art is coming through.
I've been looking for a piece for my basement lounge. A few months ago, I painted the bed (made from two Ikea twin frames that came with my house) high gloss black and the walls white (shout out to CIL). I threw on every black and white pillow that I had lying around and called it a day. The blank wall above the daybed is definitely in need of something beautiful and this is an easy fix thanks to Minted.
Here's the starting point: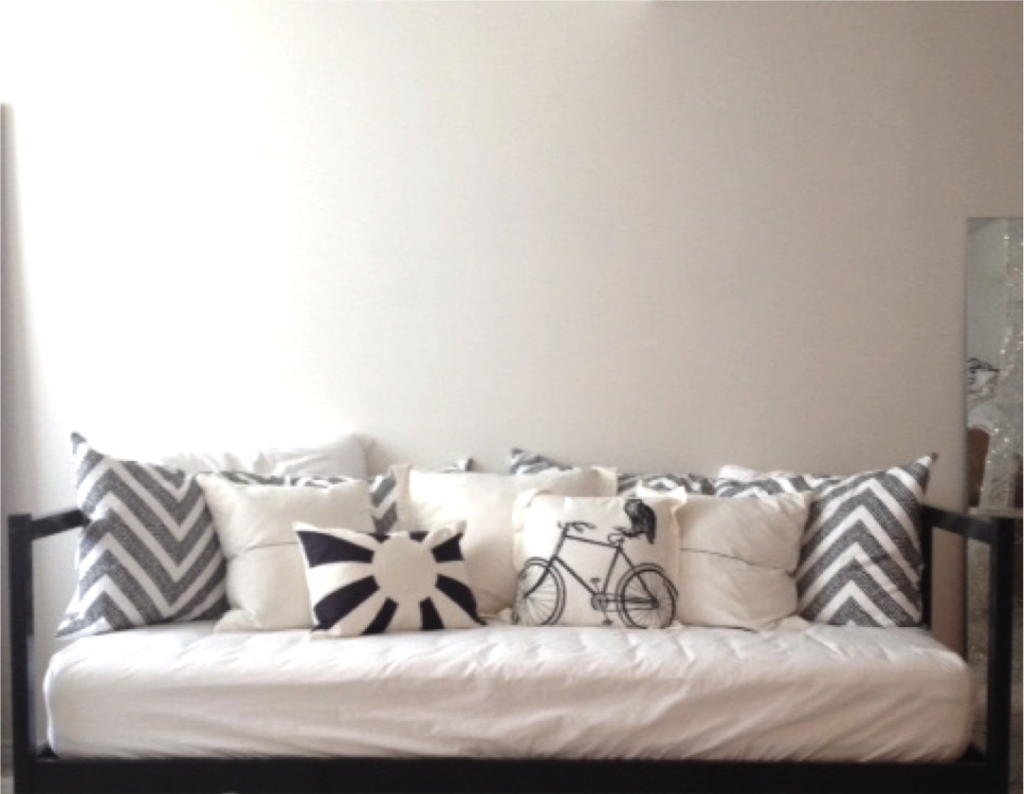 Minted has a huge selection of art by artists from around the world. I love that you can customize each piece in terms of size and framing. It makes is super easy to find a piece that is exactly right for your space.
Here are some prints that made my favourite list for my basement:
Moth No. 2 by Peter Loves Jane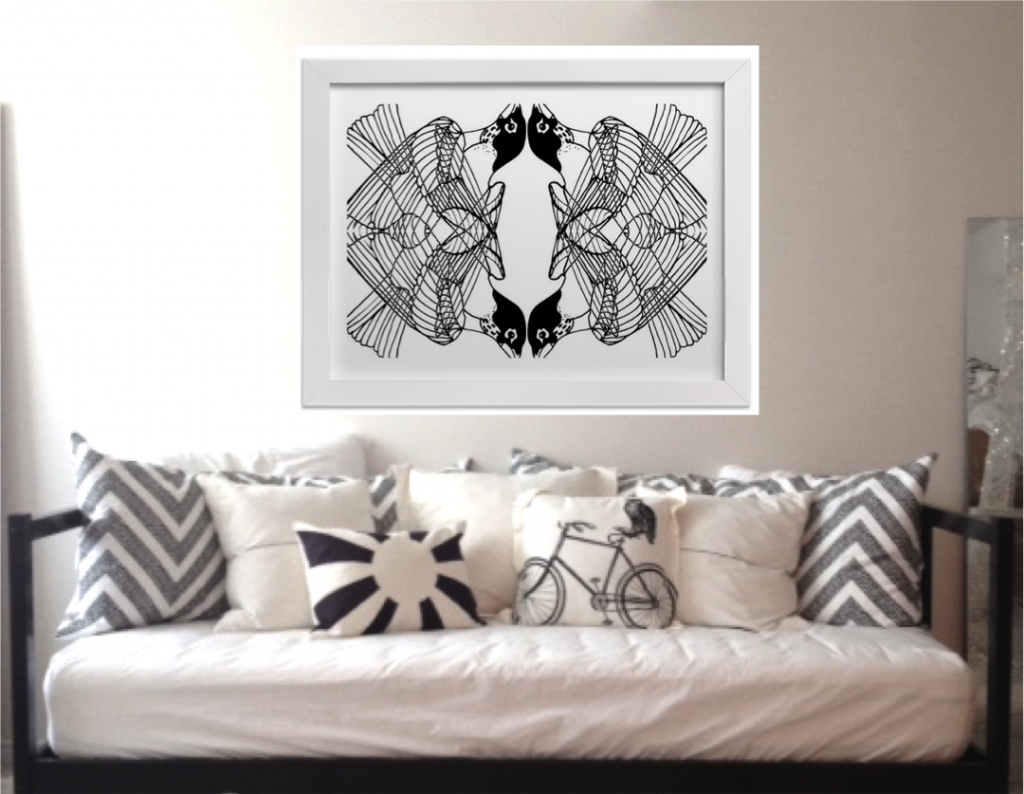 4 Robins by Kim Johnson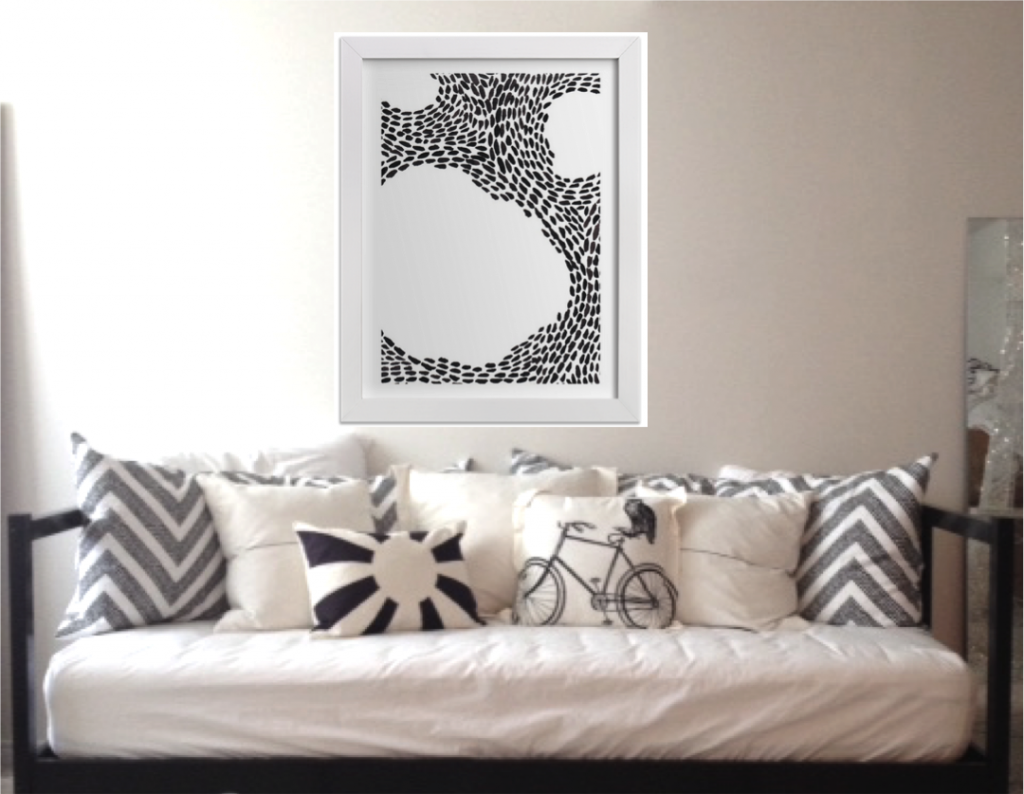 Quorum No. 3 by Stephanie Nowotarski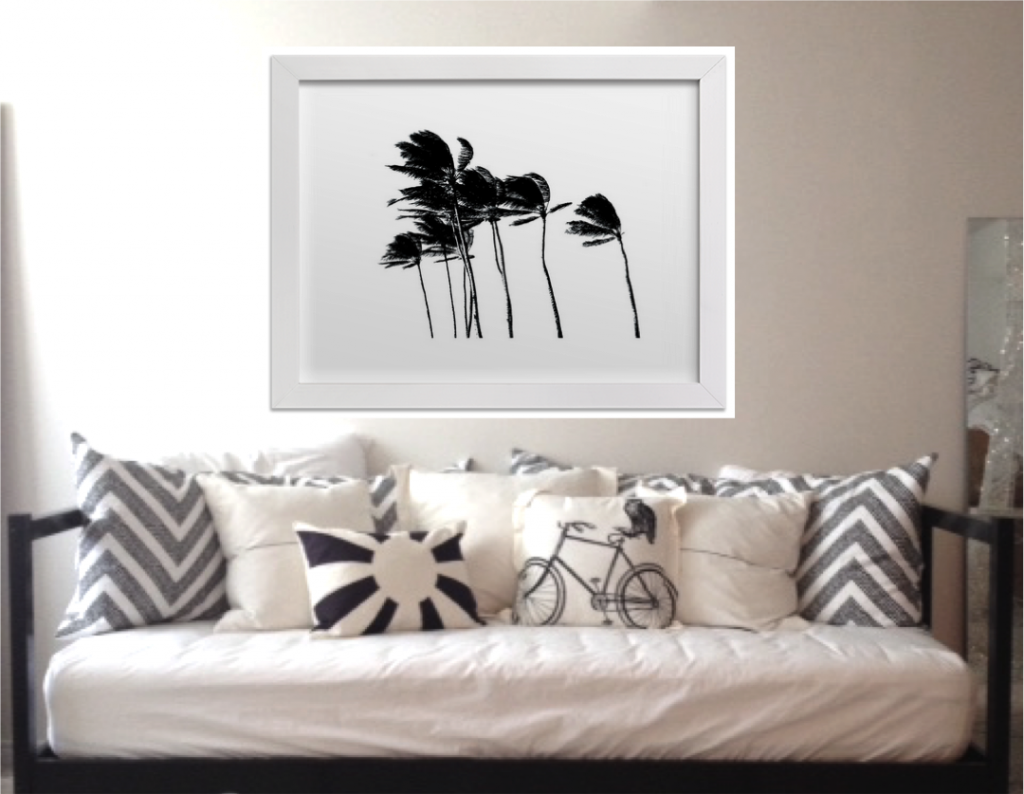 Palm Trees in the Wind by Simone Klein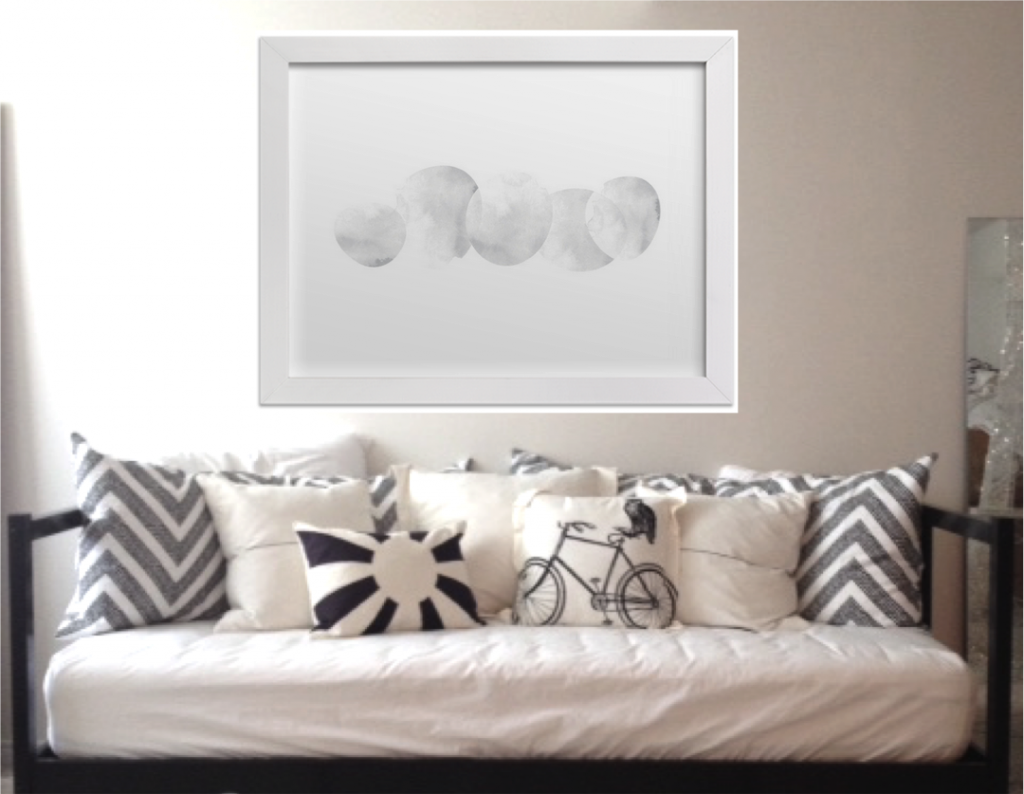 Stepping Stones by Little Bird Paperie
They're big, graphic, and black and white – my favourite combo! That said, I think many of you might end up being surprised by my final choice. I'm so excited for my new print to arrive. Now I get to keep you all in suspense!
Thanks to Minted for sponsoring this post.