We are still seeing quite a bit of wordy decor items online and in stores. I don't know about you but I'm pretty addicted to pinning inspirational quotes, cute sayings, and beautiful typology on my Pinterest art board.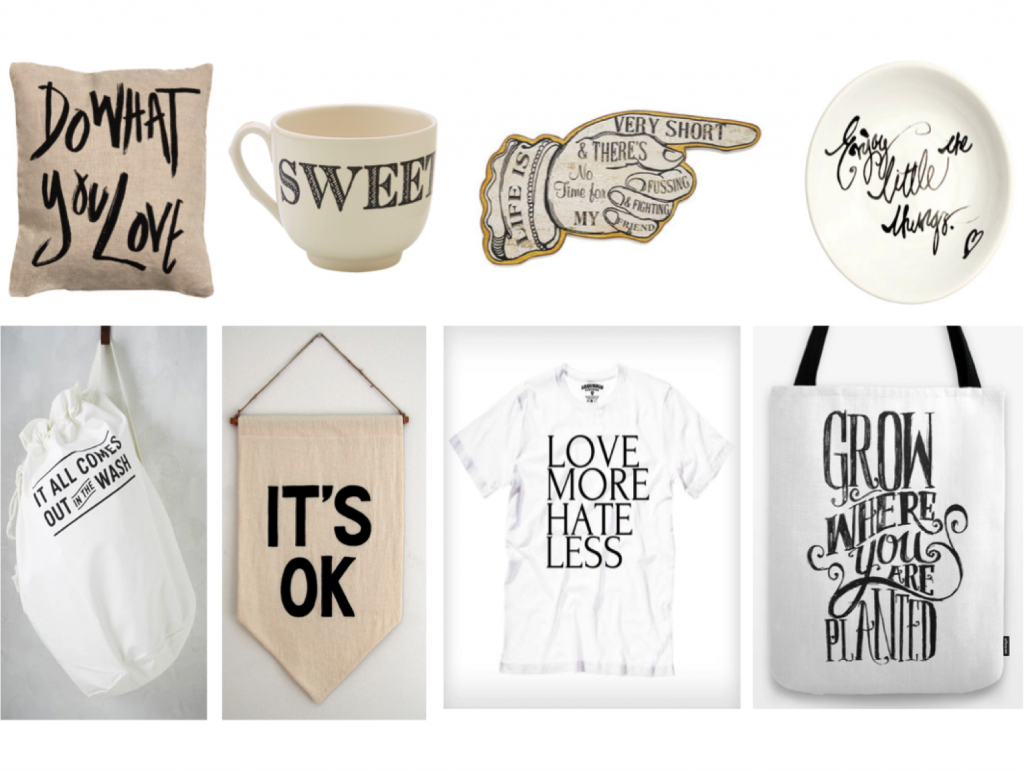 Top: cushion cover $12.95, teacup $16, sign $30, plate $3.95
Bottom: laundry bag $37, banner $60, t-shirt $24, tote $22
I think the banner is my favourite item in the collection above. It could be quite a good reminder when the going gets tough. You know?