I have been wanting to buy a new camera for a while now – something small enough to carry in my purse, better than my iPhone 4S and Canon Elph (I do still love the Elph), and something with a great lens that would produce gorgeous photos. Oh – and in the $200-$300 price range (always on a budget, I am!). So when my photographer friend Joel told me about a great sale on Panasonic's Lumix LX5 at Black's, I had to check it out (with his help of course). After his explanation of its features – and my many "Are you sure this is what I want?", I decided to order it online as there were none in stock in London. A $500 camera for $250 and  it's got a Leica lens (cool)! Needless to say it was an exciting afternoon! It was even more exciting when it arrived about a week later.
Unfortunately I got sent a camera that had previously been opened/used/touched so I contacted Black's (oh, the power of a tweet) to inquire. The service I received to resolve this issue was so efficient and friendly that I might just be a Black's fan for life.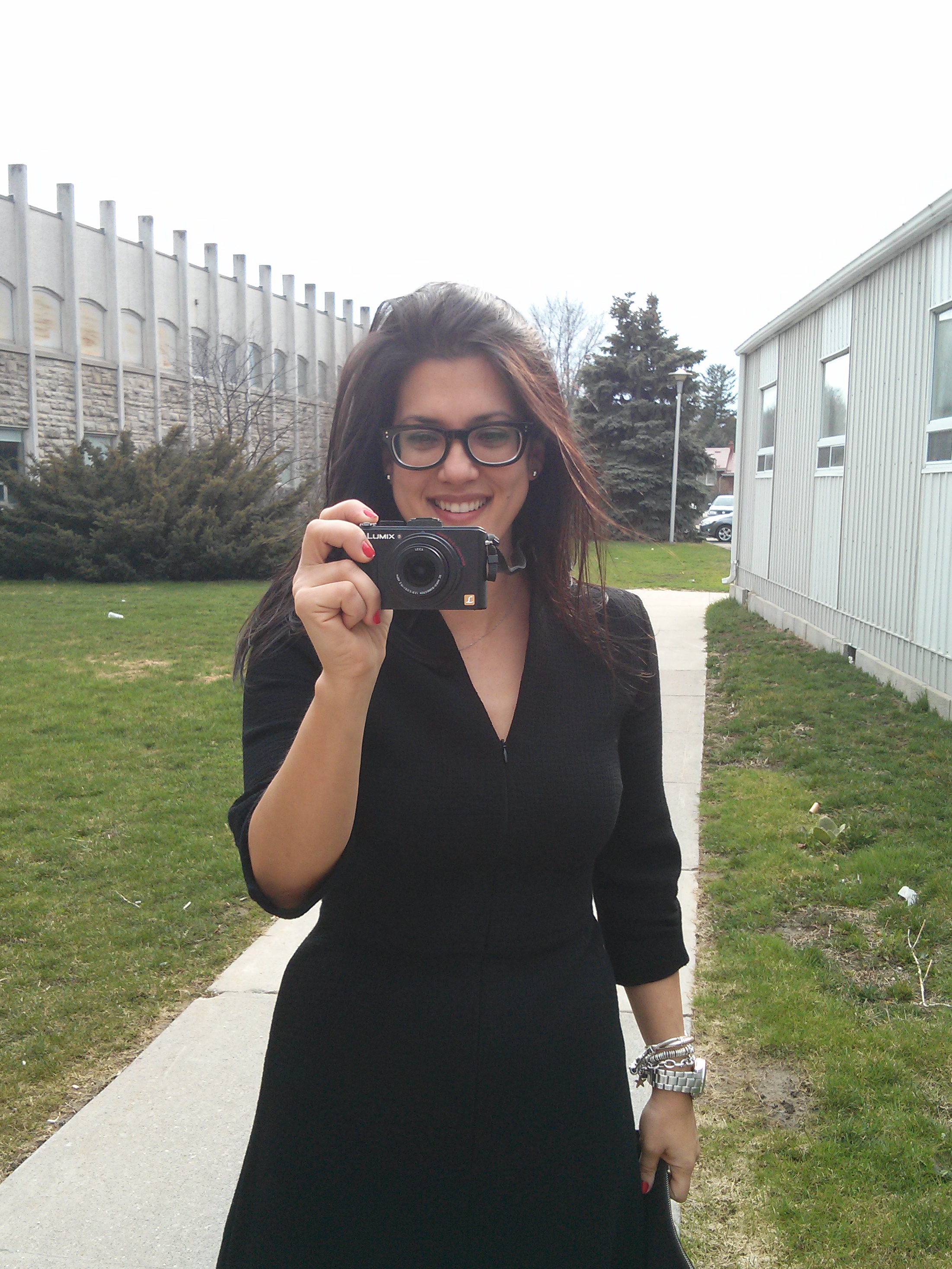 me and my LX5, photo by Joel (with a cell phone)
Me and my camera are becoming the best of friends. We've already gone to The Home Depot, to work and to Toronto. There's much to learn about photography and I think this little LX5 is going to show me the way.
Thanks to Anthony S. at Black's for providing excellent customer service. Thanks for your advice Joel.