I spent this past weekend on a father-daughter trip to Pittsburgh*. In our short visit we managed to learn a bit about the history of the city and we explored quite a few neighbourhoods. Unfortunately I don't have many photos to share because I mistakenly erased most of them while I was uploading them to my computer (darn!). Here are a few photos along with a recap of our trip highlights.
view of downtown Pittsburgh from Mount Washington
We stayed at the Wyndham downtown, located right at the tip of the city, where we enjoyed a beautiful view of Mount Washington as well as the intersection of the Monongahela and Allegheny rivers.
From our hotel we walked to the Strip District where we browsed a few food stores. There are a lot of interesting old buildings and signs in this small area.
Did you know that Heinz is from Pittsburgh? Neither of us had any idea until we saw Heinz signs on buildings around town (e.g., the Heinz theatre, the Heinz lofts, Heinz field).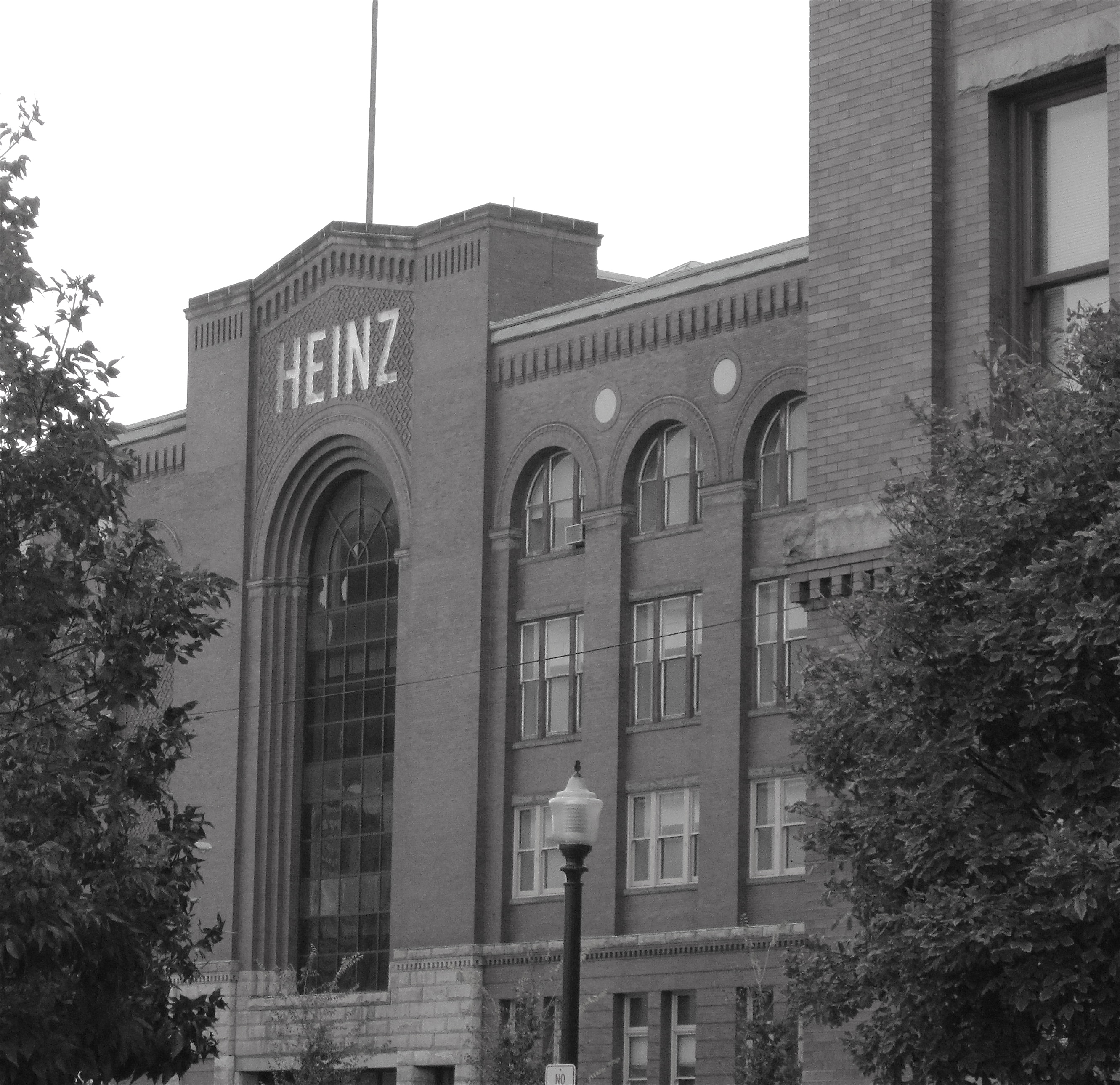 Heinz lofts, Pittsburgh
We took a drive up Mount Washington and we are glad we did because the view of the city was pretty spectacular. From the designated look-out points the downtown core looked amazing as did the rivers, and the many bridges that connect different sides of the city.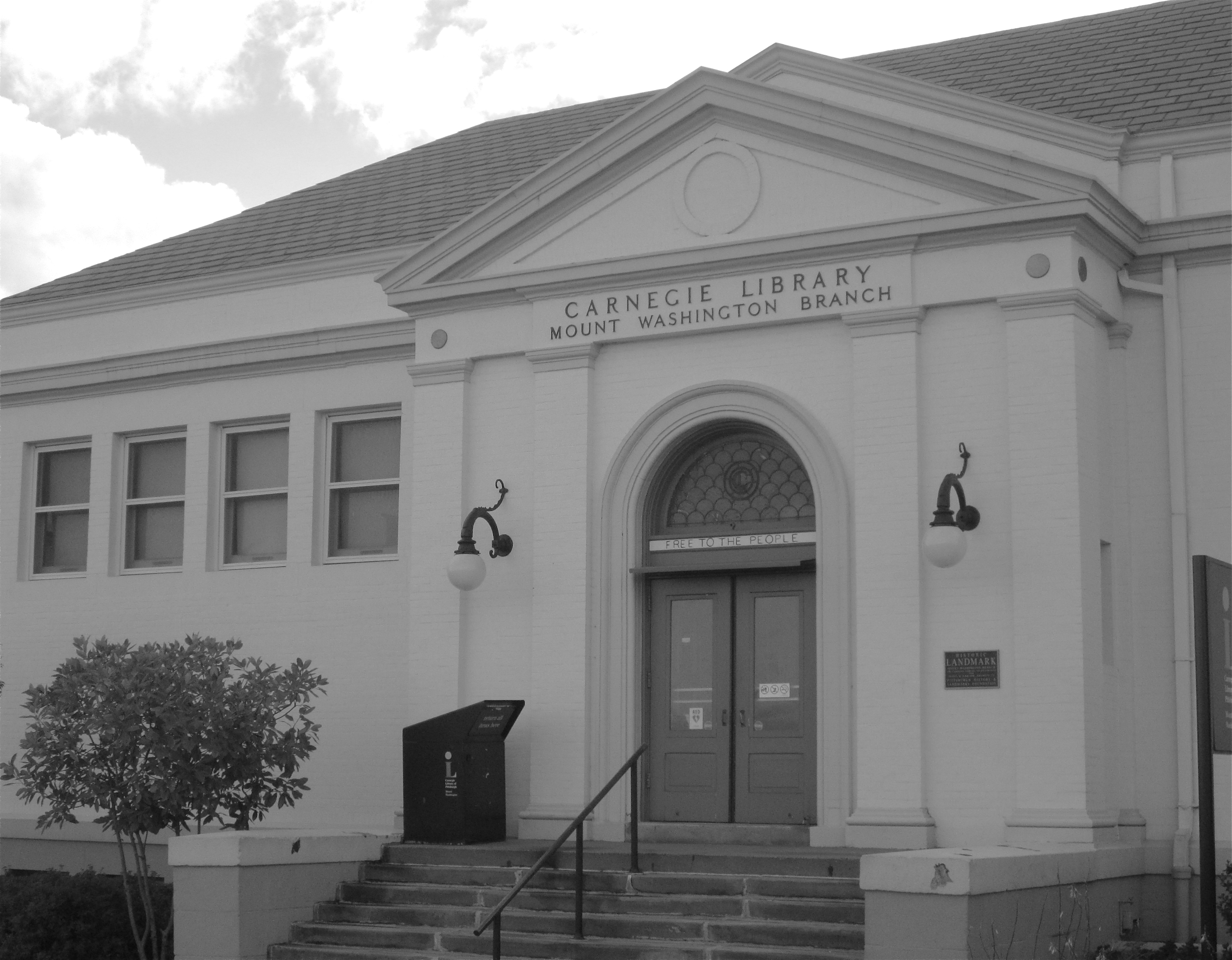 Carnegie library, Pittsburgh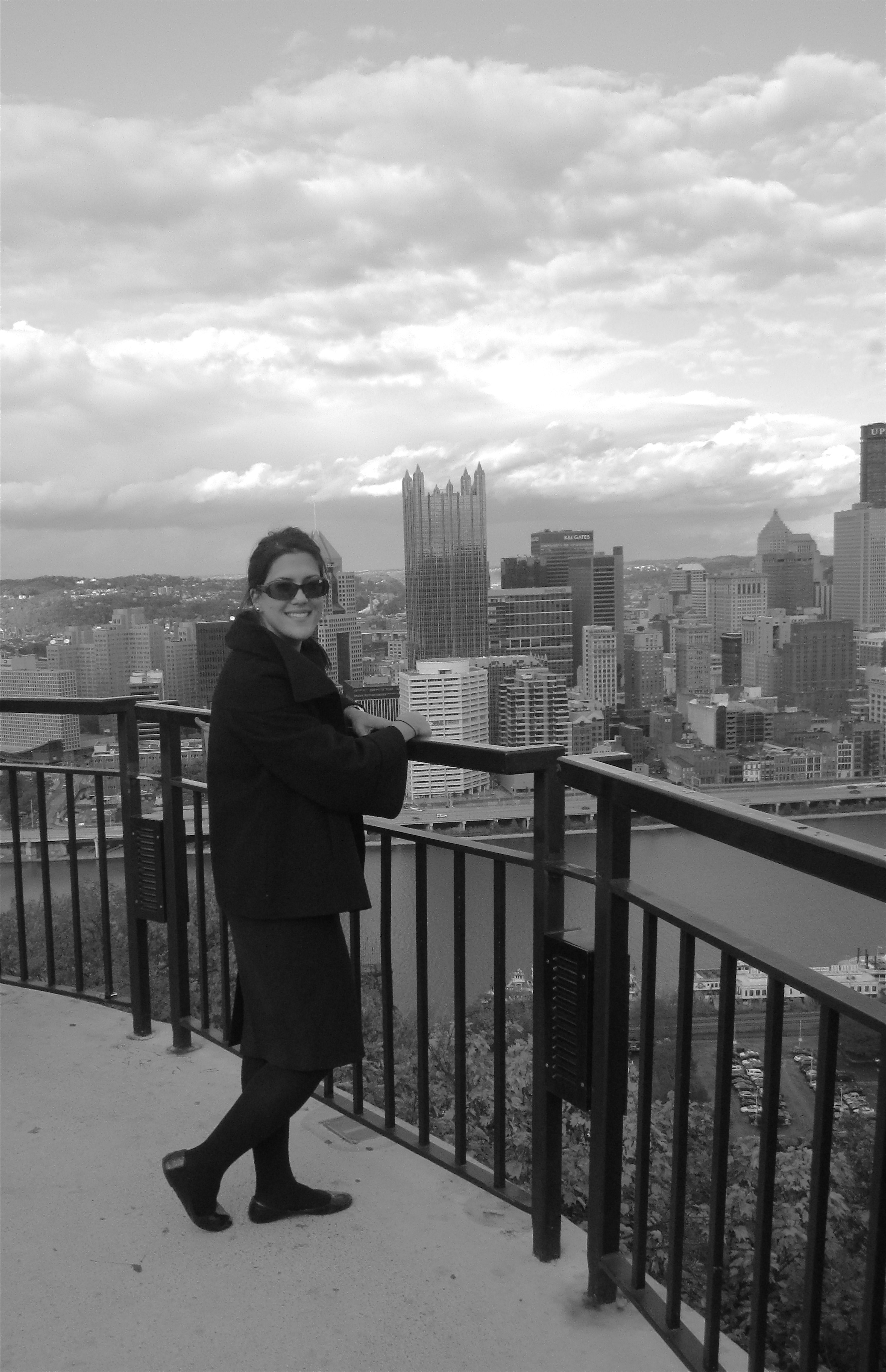 here I am enjoying the view of the river and downtown Pittsburgh
Squirrel Hill and South Side were other neighbourhoods we visited – although very briefly – and I would be eager to spend more time in each of these places on a future visit.
We had some pretty good meals during our stay. We had read about Pamela's Diner in several guides so we decided to give it a try (apparently President Obama is a fan of their hotcakes). The atmosphere was lively, the service was friendly, and the food (we each ordered hotcakes, of course!) was fresh and tasty. We ate dinner at Nola in Market Square one night and, again, we were treated to a delicious meal with a cajun influence (I had alligator tacos!).
And of course, no visit of a city is complete (for me) without a trip to the university (or, in this case, the universities). The University of Pittsburgh and Carnegie Mellon University are just two of the several universities that are in Pittsburgh. They are neighbours in the Oakland district. The University of Pittsburgh, affectionately called Pitt, was established in 1787 (wow!) and Carnegie Mellon is a well-known private institution which has beautifully kept buildings and grounds.
As you can imagine, it was a very full weekend of travel, work and sightseeing. Next time I head to Pittsburgh I'll have to attend a sporting event – Pittsburghers (?) seem to really love supporting their teams (Steelers & Penguins, right?!). Do you have any other recommendations this US city?
*Truth be told – I was there for work and I'm pretty sure the only reason my dad wanted to come along was so that he could put his newly acquired GPS gadget to work. Ha ha.)